Another TBB post featuring the most eclectic links around the web such as SBF guilty verdict likely coming soon, SBF's Hail Mary pass is to bring Michael Lewis as defense witness, HSAs rock, Zelle scams, 2023 Detroit Marathon, Delta SkyMiles still suck, what salary you need to buy a home in the US, a tax refund king gets the medicine he deserved for his big mouth, the too depressing news coming out of Israel and Gaza, how a baby is deemed to be a God in Mongolia, beware of the Epoch Times, always amazing photography, loneliest road in each US state, Norwegian fjords are awesome, the latest and most important developments in the ever changing quirky world of frequent flyer spender miles and points, enjoy the weekend!
TBB Blog Mission: To Educate. Entertain. Inspire. In That Order!
I use and recommend Proton VPN <—– REFERRAL LINK
You like my blog? Send a link to someone please!
No ads, no clickbait. No sponsored posts.

This blog publishes every Friday. If not Friday, it will be Monday. This is a one man labor of love operation, enjoy it white it lasts.
This blog is nearing anniversary year 11. It started as a joke to serve as an experienced voice in my hobby addiction of collecting airline/hotel/bank miles and points. It has evolved to become a curation of the most important web content I find online along with adding my raw commentary. If you are looking for clickbaity frequent posts, you are in the wrong blog. I post once a week now, use each post to find what interests you and read some quality content. If you are still here primarily for the travel and miles/points content, please scroll all the way down to find it. Thank you for reading my blog. Any feedback is always appreciated.
I want to single out one article that blew my mind.  It is from the The New Yorker and I still think about it days after I read it.
PERSONAL FINANCE
2024 Benefits Open Enrollment season is underway. When it comes to health insurance, it is paramount to make sure the coverage you pick will adequately cover you. Please sit down and look at all the different options. Do not pick the high deductible policy so you can have a Health Savings Account if you regularly incur high medical expenses. And definitely make sure your preferred doctors participate in the plan you pick. So, having said all that, if you determine a high deductible plan will take care of you (assuming it is offered) go for it: How to Take Advantage of a Health Savings Account. Insurance plans with high deductibles may seem unappealing, but the savings accounts that often come with them offer significant tax benefits. This is the link to the New York Times article.
Contributions are deducted from your paycheck pretax, lowering your taxable income. (If you contribute to an account on your own, you get a deduction on your tax return.) The money grows federal-tax-free and is not taxed when you make withdrawals, as long as you spend the money on eligible costs and equipment. [Triple-tax free!]
A hypothetical 40-year-old single New Yorker with annual income of $100,000 and $3,000 in expected out-of-pocket medical costs would have a tax bill that was about $1,390 less (including state and federal income tax as well as payroll taxes) by contributing to an H.S.A. instead of ignoring it,… [Yes, you will need some mental bandwidth to manage yet another account…but look at the savings right away!]

As long as you do not spend more than what you earn you can not go bankrupt. A lot of people in the FIRE (Financial Independence Retire Early) camp like to get there by severely limiting their expenses. You can do that if it is your cup of tea. But you should probably focus on earning more. Since I have some of my son's techie friends reading my blog, this is for them: Plotting Salary Percentiles and Median for Popular Programming Languages.  And then I also have this one: Coders are no longer the high-flying stars of Big Tech — and it's making them grumpy. Things change…
With home sales running way low due to the increase in mortgage interest rates (and lack of supply of course), it is becoming very difficult for the younger generation to buy a home. And something needs to be done to fix this because I think it is a major reason for…bitterness and disillusionment with the current political realities. Anyway, here is What You Need to Earn to Own a Home in 50 American Cities. We are glad to have you in Detroit, Michigan by the way. Or you can always move to Buffalo, New York or Louisville, Kentucky.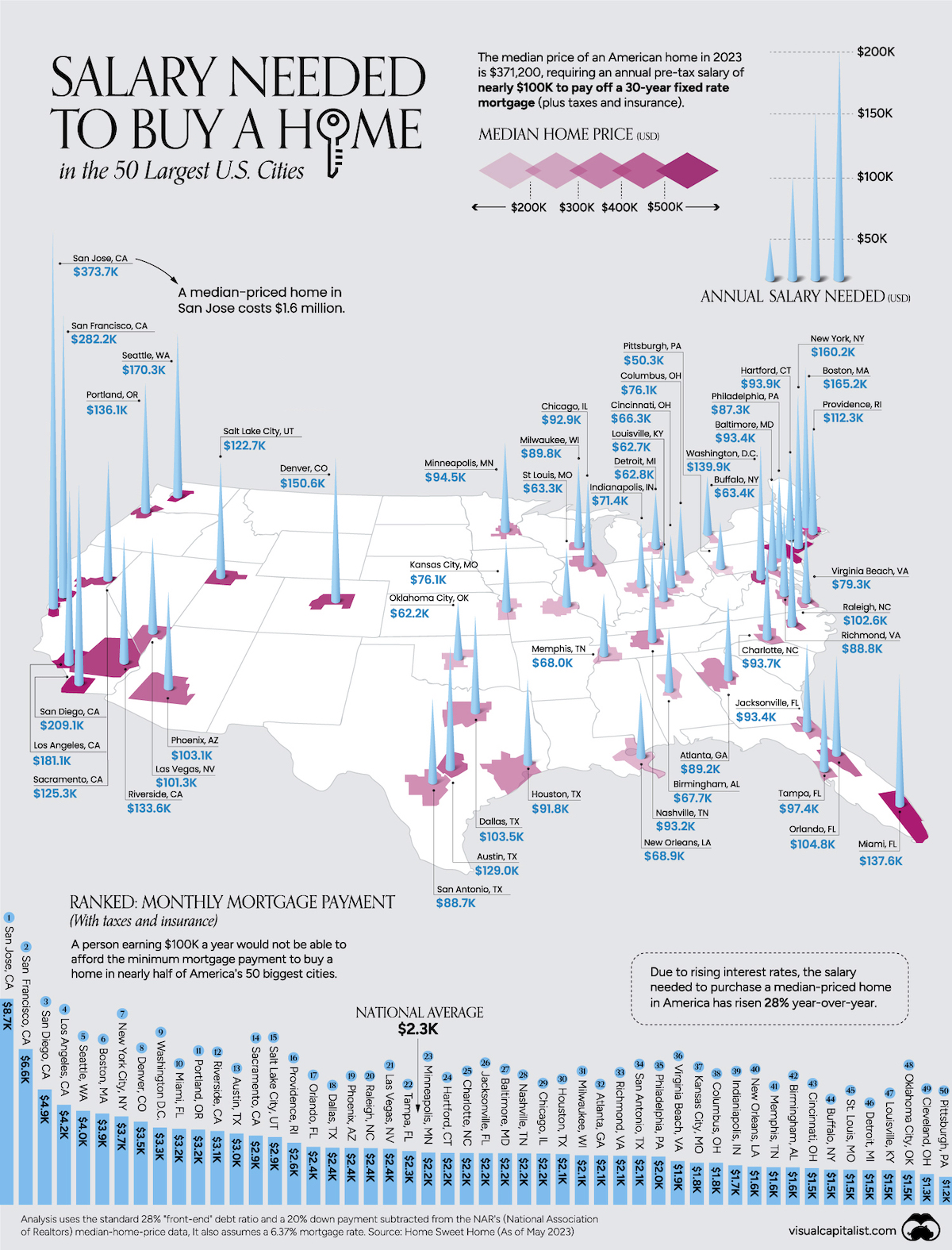 SAM BANKMAN-FRIED FTX TRIAL AND MICHAEL LEWIS
As trial testimony continues, I suggest to Sam to change his last name from Bankman-Fried to Deep-Fried.
The FTX trial, day seven: Sam, I guess: Ouch for Sam on behalf of Caroline Ellison.
After her two-day-long testimony for the prosecution, she painted a clear picture: she was guilty of committing fraud by taking FTX's customers' funds to use for Alamada's own purposes, and she had done it with Sam Bankman-Fried, and at his explicit direction. It felt pretty damning.
And we are all wondering about Sam's defense team, where did he find these guys?
As has become a pattern with this defense team, much of the time was spent repeating questions the prosecution had already asked during direct, much to the perturbation of Judge Kaplan, who continued to show occasional moments of annoyance with the defense team. Much of the questioning felt messy, with Mark Cohen occasionally confusing Ellison, the judge, or both. Sometimes he had to back up and restate questions, or have the court reporter restate them for him. Occasionally he interrupted Ellison before she finished speaking, and several times, he misstated her testimony from the previous days, requiring Ellison to clarify that she had not actually said what he claimed she had.
And, oh my god, the actual recordings smh…
The FTX trial, day eight: Defrauding lenders: Pretty much this: "BlockFi CEO testifies that the company wouldn't have loaned to Alameda Research if they had any idea what was really going on". You see all these companies that went poof all mentioned here. Just a bunch of pricks and grifters drunk in greed just loaning to themselves to keep the charade going until the eventual crash, wtf were they all thinking? Anyway, more damning testimony coming, I don't see how Sam escapes being found guilty here. And all the executives singing along, I think, they will spend some time in prison too.
And when you thought Sam can get some relief, here comes Another member of SBF's inner circle says crimes were committed at FTX. Still, the money spent on these is mind boggling and Michael Lewis fell all over this shit. I am suggesting to the defense team to call Michael Lewis on the witness stand and flat out ask him "Do you believe SBF is guilty?", free legal consulting from me. 🙂
They included $205 million for the naming rights to the arena of the Miami Heat NBA basketball team, $150 million to Major League Baseball, and $10 million to Seinfeld co-creator Larry David to star in an ad that aired during the Super Bowl. There were tens of millions more to NBA star Steph Curry and former NFL quarterback Tom Brady along with his then-wife Giselle.
The FTX trial, day nine: Nishad Singh: "I have always been intimidated by Sam": I am trying to pretend I am a juror watching his buddies hang Sam and I am wondering how many minutes they will need to find him guilty. Not hours. Certainly not days. Then again, who knows, maybe there is that one juror in there who is gullible enough after the defense produces that killer document they have been hiding. Lol.
The FTX trial, day ten: Heinously criminal: I am reading this and I am screaming inside, Lock them all up! I think all these high school buddies just got used to the good altruistic life and rode this baby to…oblivion. Anyway, SBF's defense tried to show something to justify their own heinously outrageous fees but not sure they succeeded. Then again, we'll find out when the jurors eventually return with the verdict. I don't know but reading this part is not going to be that difficult to return with guilty…
Nishad Singh: "I knew that I was becoming party and participating in something heinously criminal; that to keep running the business without divulging to others that there was a hole, I would be betraying customers that deposited their money into the hole, betraying my other employees. The scale of wrongdoing was enormous."
The FTX trial, day eleven: Off the record: Another day and the hole digging gets deeper for Sam. I can't believe this guy was perceived as a genius, he just could not shut up after he got busted spilling all kinds of beans to a journalist and then he was surprised that he did not mean all what came out of his mouth to be published and oh could you please take it down from the web? Unbelievable really, genius my ass! So much self incriminating evidence that just boggles the mind. And yes the judge allowed it of course, despite the pleas by his defense team.
The FTX trial, day twelve: What's up with Sam Bankman-Fried's defense? Yeah, really! Maybe they are just not that good, they just can't do better because they know their client is phucked or maybe they have been hiding something up their sleeve (which is doubtful at this point). Whichever way you cut it, would you want to have Sam as your client, other than billing and hopefully getting paid up front? I still think the Hail Mary move may just be to throw Sam up in the stand and let him wing it just like he has done numerous times. Sam may insist on it and we know he is full of himself. Or, like I suggested to the defense team, call Michael Lewis as a witness, he'll probably face the jury and the first words out of his mouth is "read my book". Lol, sorry, I could not resist.
This section has been updated periodically over the last week so it may appear a little disjointed. The staff of one of this blog apologizes to you and to my (imaginary) sponsors lol.
Speaking about SBF's defense: No, Really, What Is Going On With Sam Bankman-Fried's Baffling Defense? Again, yeah, really! I think they will let SBF testify at this point, what is there to lose? He may find a juror who is like Michael Lewis. Recently heard an interview of Michael Lewis and he is so proud of all the access he had with Sam and how he never changed blah blah blah…I don't know Michael, maybe that was all an act? Like the hair, hello?
And this continues his well deserved beating Falling Out of Love With Michael Lewis.
It is a feather duster of a book. It gently caresses Sam Bankman-Fried (SBF), whispering sweet nothings into his ear.
"Don't worry, baby, you're just absent-minded—you only misplaced $8B in customer funds."
"It is just so cute how you play video games during meetings."
"Hehe, you silly little goose, I love how you wear cargo shorts. It distracts me from the fact that you were sleeping with your direct reports, defrauding investors, and spending hundreds of millions trying to buy Senate votes *blushes*."

The Lewis story goes something like this: SBF was a nerdy, absent-minded child who had a supernatural ability to forecast risk. He was so smart that he wasn't good at school. He was so normal that he had to teach himself to smile. He was so good at finance that at his previous job at a hedge fund, he supervised its biggest day of losses in company history. He was so good at managing FTX that no one at his company knew their title, job description, or who they reported to. What a special little boy! He was also a practitioner of effective altruism, a philosophical code popular among Bay Area technologists that advocated earning lots of money so you could give it all away. Sure, followers of this movement have deployed capital devoted to keeping shrimp alive rather than malaria nets in Africa, but they totally care, man. While SBF was routinely cruel and callous to everyone around him, it was because he was so focused. He had to save everyone, so, obviously, he cared for no one. And, of course, FTX was a great business! Sure, it was built on a foundation of lies, but that isn't important. Alameda wasn't Sam's fault! It was run by his jilted ex (never mind that SBF was the one who put her in that position). Sure, all of his closest friends have pleaded guilty to the U.S. government and are testifying against him. But, hey, listen, he really is special.  [I was rolling on the floor after this paragraph, pure perfection!]

Ultimately, Lewis has little incentive to be factually correct. He wants to write his books quickly, and for them to be entertaining so they make money. In that, this book delivered. The film rights have already been purchased by Apple for $5M. His previous success taught him that being mostly right is close enough. For my own writing, I think I'll take being rigorous and not a millionaire. At least I wouldn't be subject to criticism like this. [Same with my blog here, so many other blogs focus on rampant selling and clickbait crap, I do my thing here, thank you for reading]

SCAMS
Be careful out there, scams are getting really good! This was a very disturbing read: The Great Zelle Pool Scam. All I wanted was a status symbol. What I got was a $31,000 lesson in the downside of payment apps. Thanks to the writer for writing so eloquently about his ordeal. Also, don't use Zelle.
Remember when I posted a Wall Street Journal link about the orgy of pandemic fraud going on with the Employee Retention Credit ERC tax credit? I screamed out loud that the IRS must put an immediate stop to this and it did, you taxpayers are all welcome. This was mostly due to another dude in this space who just would not shut up showing off how much money he was making. Well, payback time: The Stunning Boom and Bust of a Tax-Refund King. One of the biggest processors of a pandemic tax break has slashed staff and stopped marketing after IRS crackdown. Direct link to the Wall Street Journal article. Some people out there are just full of shit addicted to schemes like this, it is like they were born with a fraud gene or something, so sad.
GEOPOLITICS
While Putin goes begging to Beijing, I am going to leave some China related content for the next blog edition. And bring you two articles from a Greek newspaper, something I am pretty sure you have not seen before. It is always good to read stuff from alternate sources to expand your mind you know…
Here is an article about a Greek Orthodox nun living in Israel that just shows you what we are dealing with in that part of the world: 'Steeped in hatred from the cradle'. Sister Daniilia, a resident of East Jerusalem for 12 years, reflects on ongoing deadlock.
"Everything is incredibly intricate, and the polarization persists. Sometimes I wonder if people here have no choice but to live this way; it's as if they've been steeped in hatred from the cradle. It may sound far-fetched – and certainly doesn't apply to everyone – but life in the Middle East is an ongoing struggle, often for what we consider self-evident. I've noticed that whenever something goes wrong, blame and curses are directed toward the 'other side.' In our area, only Arab-Israelis reside; there are no Jews at all. Regardless of what goes awry, even if a tree falls, they will attribute it to the Jews. The demonization of one group by another – or by others – has been ingrained here for centuries. Just when we are on the verge of optimism for peace, something happens, and the flames of conflict reignite. Take the situation with Hamas, a terrorist organization that, in reality, harms the Palestinians with its actions. If Gaza is devastated, they will bear the responsibility. My heart aches for what is happening to this people."
And the Christians? How are they treated? "The ultra-Orthodox Jews, the Haredim, are the only ones treating us with hostility. You'll often witness illiterate kids openly spitting at Christians or hurling stones at them in the Old City, because that's what they've learned. As for the Muslims, the most significant crisis was in 2014. Rockets were raining down, and we had nightly skirmishes surrounding the monastery following the 8 o'clock prayer. Yet again, it was youths causing these issues. I empathize with these kids. Islam restricts them from interacting with girls, from publicly consuming alcohol, and they have no creative outlets. Violence through gang activities seems to be their sole outlet. Do you know the extent of bullying I sometimes endure? If I were to document everything in a book, it would likely become a bestseller, and I'd be able to cover all the monastery's expenses."
Respect to this father: Father of Israeli Woman Abducted by Hamas: 'Gaza Parents Are in Pain, Too'. 'I'm fighting in my own way. Not with anger. Through dialogue,' says Yakov Argamani, whose daughter, Noa, was seen in a video being captured by motorcycle-riding Hamas terrorists during the attack on the Supernova music festival.

No, honey, this is what I really feel. It's what I really feel. Bless you for interviewing me and writing this article. It will be good for everyone. We're negotiating and we can make achievements. In '73 we saw a difficult war, and by '77, Sadat was already visiting Israel. It could happen with these people from Gaza. If we act on our emotions, not just logic. We're two nations with one father. We can reach true peace, and I'm praying for this to happen. Amen to the hostages' return.
Hope the cycle of violence ends…certainly not going to bet on it…
I still remember that scene in Romania when dictator Nicolae Ceausescu insisted to give a speech in 1989 thinking he was still loved by his people. Only for the revolution to begin and him escaping with a helicopter from the roof and then hunted down and executed like a dog with his insane equally delusional and cruel wife. But, you know, it all happened so smoothly back then. Bloody 1989 revolution casts a long shadow in Romania. And the Romanians are still grappling to come to terms with what happened back then…
ODDZ & ENDZ
I never understood how some can pick a kid like that but what do I know? The 8-Year-Old Boy at the Heart of a Fight Over Tibetan Buddhism.
They had found the 10th reincarnation of the Bogd, one of the most important figures in Tibetan Buddhism and, for many, the spiritual leader of Mongolia, where nearly half the population is Buddhist. For the next seven years, the monks kept the identity of the Bogd, known formally as the Jebtsundamba Khutughtu, a secret.
We have talked here in the past about the weirdos behind Falun Gong and Epoch Times, please stay the hell away from them: How the conspiracy-fueled Epoch Times went mainstream and made millions. Again, so many grifters feasting on morons out there…
To his followers, Li is a God-like figure who can levitate, walk through walls and see into the future. His ultra-conservative and controversial teachings include a rejection of modern science, art and medicine, and a denunciation of homosexuality, feminism and general worldliness. 
Amazing photography: Bears, birds and kangaroos: Comedy Wildlife Photo Awards.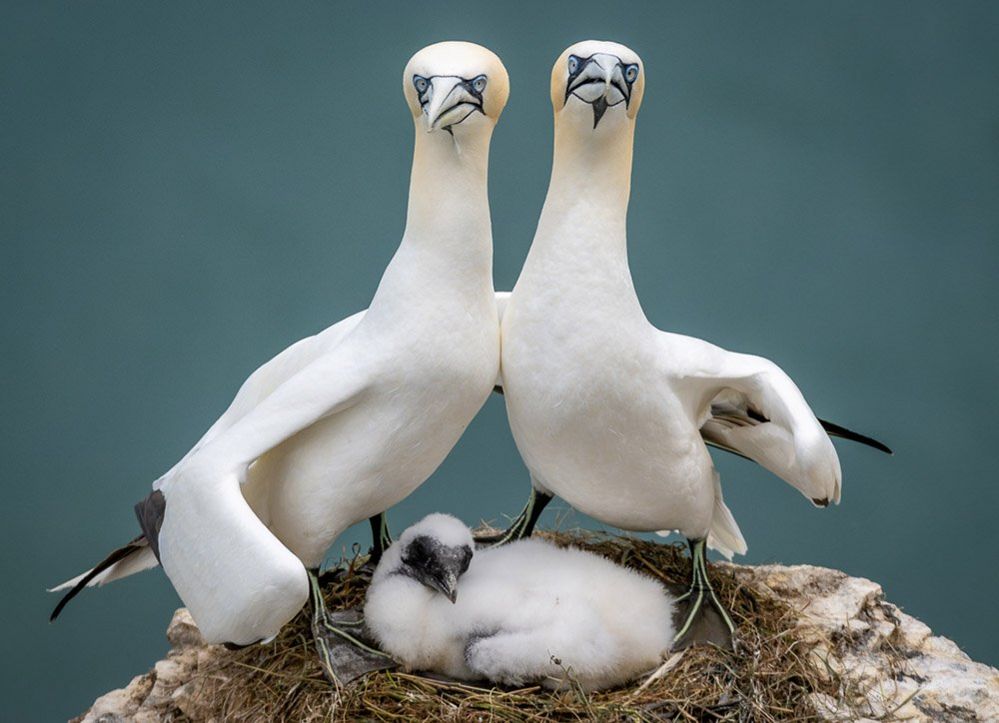 TRAVEL
Very interesting: The Loneliest Road in Every State in America. For Michigan: U.S. Route 45 (55 miles, from Watersmeet to Lake Superior).
What? This surprising Irish attraction has just been named the best in Europe.
Fjords are amazing and so is this: 4K Fjordlapse Norway.
WOW! Photo of a Volcano Glowing Inside a Cloud Wins Weather Photographer of the Year.
RUNNING
Do you remember your first time? Running a marathon that is. Mine was in Detroit in 2019 so this race will always remain special. I highly encourage you to come run here, you will love it:
Detroit marathon participation now back to pre-pandemic levels
Free Press Marathon: Stories of resilience and service from the Detroit-Windsor run  You want to get inspired?
46th Detroit Free Press Marathon: Runners take to streets for annual event  More inspiration and amazing photos!
I am now taking a break from running to heal my feet. Longest break since I started running in 2018. Going to reevaluate my career on December 1st #developing
BUZZING
A section where I go on and on about some stuff that happens in my life and anything else that just does not fit in another section above
This Sphere thing in Las Vegas looks amazing. What is amazing is its ticket prices too! Here is whole U2 concert in it for free!
Loved Killers of the Flower Moon. Thank you Martin Scorsese for another pure work of art.
The Detroit Lions have the best record in the NFL, is this really happening? We are so used to losing that is messing with our heads lol.
This blog started with a focus on miles and points and travel. It has evolved since then. Everything below deals with the hobby of collecting frequent flyer miles and points. If you are not interested, you can stop here, thank you.
MILES & POINTS NEWS/PROMOS/MY ACTION
Finally expanding: New pass feature at DTW will let you go to the airport's gates without a plane ticket.
New airline to Maldives: This All-business-class Airline Will Fly You to the World's Most Breathtaking Vacation Destination — Here's a Look Inside. Looks nice and…good luck! Also, here comes Azores Airlines flying to Porto, Portugal from Toronto, New York and Boston next year. I suggest to both to become part of a global airline alliance so we can use miles to fly them, thank you! 🙂
Southwest Rapid Rewards Updates and they are all positive. If you care…
Delta says "your voice mattes" lol. Anyway, they softened some of the ridiculous 2024 Skymiles changes they recently announced…only to finalize them in late 2024 and more: 2024 SkyMiles Program Changes. To the true road warriors, enjoy. To the rest of us, who cares? Just watch out for bloggers who will be selling the Delta cards like, you know, they never stopped. Here are all the Delta SkyMiles adjustments summarized if you can't stand reading Delta's words.
Yes, I went for a Chase Ink Unlimited card using my own links, it was the second card sale for this month for my blog, sad lol. Waiting for it to arrive and another 99,000 Chase points coming (90,000 Signup Bonus, 1.5 points for $6,000 spend). For a no annual fee card. I even lowered the cards in my portfolio by one (canceled one Chase Ink Cash and wife's personal Chase Freedom Unlimited) and the cure for my addiction took another step…
Amex just continues raising annual fees and couponizing the rewards in its cards, see the details: American Express Makes Major Changes To Hilton Surpass & Aspire Cards. I hold the Surpass card and I am going to keep it with the annual fee going to $150 from $95. I enjoy the Hilton Gold status and I still get value out of this program. For example, I managed to grab for only 50,000 Hilton points a nice corner suite at the Detroit Doubletree downtown a few days before the Detroit Marathon with a view of the starting corrals. If I had a stay once a quarter in a Hilton I could take advantage of a $50 credit, up to $200 every year, making the card free easily. I don't care about losing 10 Priority Pass lounge passes, I have a full membership with my Capital One Venture X card. Same earning structure continues (12x on Hiltons, 6x on restaurants, groceries, gas stations and a new intriguing option to earn 4x on US online retail purchases, 3x on everything else.). The free night at $15,000 spend also stands.
Higher Signup Bonuses are here: Hilton Amex Cards: Limited Time Welcome Offers with Big Points.
Always check my TOP THREE TRAVEL REWARDS CREDIT CARD OFFERS RIGHT NOW below. At this point, the two no brainer cards are the two 90,000 NO Annual Fee Chase Business Ink cards, by far! 4 Reasons to Get a Chase Ink Cash or Unlimited Card Right Now. Available HERE. Chase will give you around $1,000 for free, come on! And also available with my REFERRAL link. I have new links below explaining more about the cards designated as NEW.
For newbies, swimming only in the Chase ecosystem, I recommend the Chase Sapphire Preferred card becoming an anchor card to keep it going forward. It allows you to combine points from other Chase cards into it and they become worth 1.25 points per dollar then. Or you can transfer to airline and hotel partners. World of Hyatt is now the best transfer partner. United used to be the preferred airline transfer partner, not anymore after its latest horrific devaluation. Maybe transferring to Southwest can work for you. Anyway, for unbonused spend with the Sapphire Preferred, you can have a second Chase card such as the Freedom Unlimited cards earning 1.5x on everything. Of course the Business version will give you a huge 90,000 Chase Ultimate Rewards signup bonus right now. If for some reason you do not want to have a business card, you can go for the personal Freedom Unlimited card. These Freedom Unlimited cards earn 1.5x points on ALL spend and they have no annual fee.
MILES & POINTS
HOT CREDIT CARD OFFERS: 90k CHASE Ink Business Cash, 90k CHASE Ink Business Unlimited, 75k CAPITAL ONE Venture X, 150k CAPITAL ONE Venture X Business, 75k CAPITAL ONE Venture Rewards,  100k CHASE Ink Business Preferred, 60K CITI Premier, $1,000 Cash Back CHASE Ink Business Premier, 140K CHASE IHG Rewards Premier (with $100 Statement Credit), 60k CHASE Sapphire, 60K CHASE Sapphire Reserve, 60k US BANK Business Altitude and many more including many AmericanExpress cards such as Delta Airlines, Marriott Bonvoy and Hilton Honors cards!  Please check out my Affiliate links. Terms apply to American Express benefits and offers. Visit americanexpress.com to learn more. If you do not see a credit card with my affiliate links, perhaps I could refer you?

This section is about my hobby addiction of collecting frequent flyer miles and hotel points since the early 1990's! SKIP if you are not into it!
As of today, I have burned 996,850 miles/points year to date in 2023 and have 4,161,953 miles/points in the bank. Some do drugs, I do miles lol!
Thanks to US banks, very lucrative travel rewards credit card offers come and go all the time. This section will act as a reference point on the best CURRENT offers. I will designate new material preceded by NEW.
TOP THREE TRAVEL REWARDS CREDIT CARD OFFERS RIGHT NOW
Ok, the amazing 90k Chase Ink Business Cash and Chase Ink Business Unlimited card offers are back! These are NO ANNUAL fee cards. The Ink Business Cash earns 5% on office supply stores and internet/cable/phone services and 2% on gas and restaurants. Why don't you go to Office Depot and buy gift cards of the stores you usually buy from, hello 5% Amazon! The Ink Business Unlimited works differently, it just earns 1.5% on everything…so if you were going to use a card to earn 1% why don't you pull this one out instead? Bottom line, I think these are the BEST business travel rewards cards out there right now! The 90k Signup Bonus can be earned after $6k of spend on the cards in the first three months. you can apply HERE to support this blog, thank you (they can be found under Category/Business).
4 Reasons to Get a Chase Ink Cash or Unlimited Card Right Now
NEW: Chase Ink Business Cash Credit Card Review
The Capital One Venture X card offers a 75,000 point Signup Bonus after a minimum spend of $4k in the first three months. If you like simplicity and looking for one (premium) card, I highly recommend this card (and yes, I have it myself!). It has an annual fee of $395 but it comes with an easy $300 statement credit for travel booked on its excellent travel portal, essentially turning it into a $95 annual fee card. But wait…there is more! On each card anniversary you earn 10,000 points essentially making it FREE! Every dollar of spend earns 2 points and flights booked on the travel portal earn 5 points per dollar. You get access to Capital One and Plaza Premium airport lounges and a Priority Pass Select lounge membership and, this is important, you can add FOUR authorized users FOR FREE who can also have their own Priority Pass Select airline lounge membership. You can transfer your Capital One points to up to 18 Transfer Partners. No foreign transaction fees. Free Hertz President's Circle rental car top elite status. Cell phone protection and PRIMARY rental car coverage. Awesome seats at baseball stadiums for just 5k points each. And lots more. Available with my Credit Card Links, thank you for your support!
Get 75K Miles, Lounge Access & More with the Capital One Venture X Card
Remember, you are NOT allowed to ever carry a credit card balance if you ever get a credit card here!
Let me leave you with this: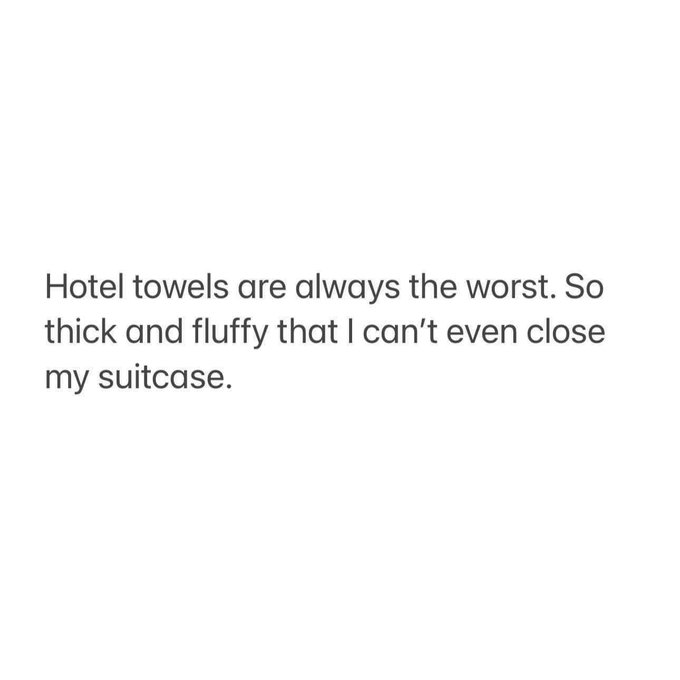 Some of the links are behind a paywall. You can try to read them using Archive.is.
Thank you for reading my blog. If you enjoy it please pass it on to a family member or friend. Or Buy Me a Coffee, thank you!
TBB
travelbloggerbuzz@gmail.com
You can join 566 email subscribers to receive each blog post by entering your email address below and then clicking on Subscribe:
Opinions expressed here are author's alone, not those of any bank, credit card issuer, hotel, airline, or other entity. This content has not been reviewed, approved or otherwise endorsed by any of the entities included within the post.