Here is another post with five Best of Web links I have found deemed worthy to share with you: An extraordinary piece about the secret history of the diplomatic Afghanistan failure, how America is not ready for Omicron, the incredible story about the Starved Rock murders and the guy who got convicted and spent 59 years in jail, our world is on fire as climate change is pummeling us and a giant phantom jelly I guarantee it will shock you! See you Friday with another Best of 2021 Annual Lists edition!
TBB Blog Mission: To Educate. Entertain. Inspire. In That Order!
Support TBB by applying for CREDIT CARDS or visiting our

LINKS

or Donate

You like my blog? Send a link to someone please!
The Best of Web posts are much shorter in length with material that is a notch or two above what you see in the regular TBB posts.
Sometimes you can pull up the pay-walled article using the Archive.is site.
Click on the headline for the link!
A trove of unreleased documents reveals a dispiriting record of misjudgment, hubris, and delusion that led to the fall of the Western-backed government.
This is an absolutely amazing article, wow! It is long and I loved every word in it. Reveals information we had no idea about…
The new variant poses a far graver threat at the collective level than the individual one—the kind of test that the U.S. has repeatedly failed.
The latest from Ed Yong of The Atlantic. This variant is moving so fast I am losing track of how many people I know who got infected over the past four days…it is kind of surreal.
I listened to a podcast at the end of 2020 with experts' predictions for 2021. And they were all wrong! Felt like listening to Wall Street experts lol…
I had never heard of  the Starved Rock Murders before. But after this stunning article about the convicted murderer who was just released after, please sit down, 59 years behind bars you will soon hear more about it. He has been fighting to clear his name ever since 1961. He could have been released a long time ago if he had only expressed remorse in his numerous parole hearings. And he never did….
What a wild story!
These 193 stories show the reality of climate change. In every country in the world
This piece is a work of art, speechless!
Scroll down to see how the planet is changing. Tap the green buttons to hear sounds, watch videos, and learn more.
Other bloggers post hideous clickbait "shocking" crap and try to pump credit cards down their readers' throats. Every day. I only post stuff designed to Educate, Entertain and Inspire. So, watch your clicks, okay!
If you have ever seen such a thing, move on. If not, it will surely shock you!
And I leave you with this…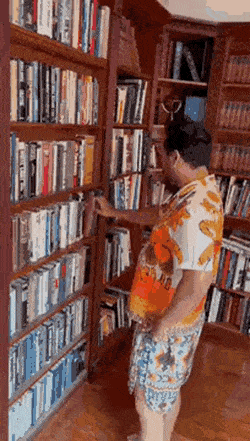 TBB
travelbloggerbuzz@gmail.com