TBB Mission: To Entertain, Educate and Inspire. Aim to at least do one well!
This blog has been a labor of love so far. If you like what you see here, please let others know by passing them a link to my blog, thank you!
TRAVEL
25 places that look abnormal but are real. By Seriously For Real?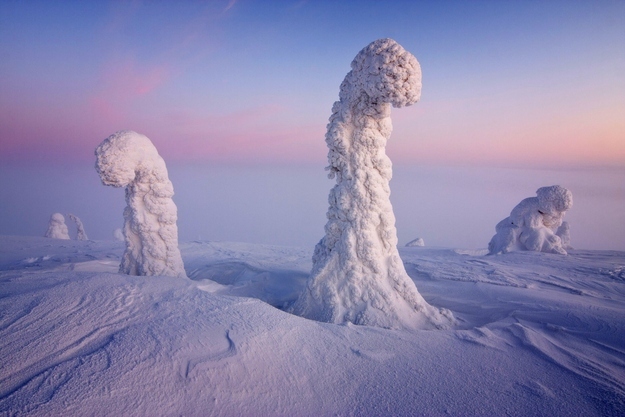 Three biker friends go on a trip across the United States. Fantastic pictures! By Seriously For Real?
The Tallest Waterfall in the World is Angel Falls in Canaima National Park Venezuela. Height is 979 m (3,212 ft). By Twisted Sifter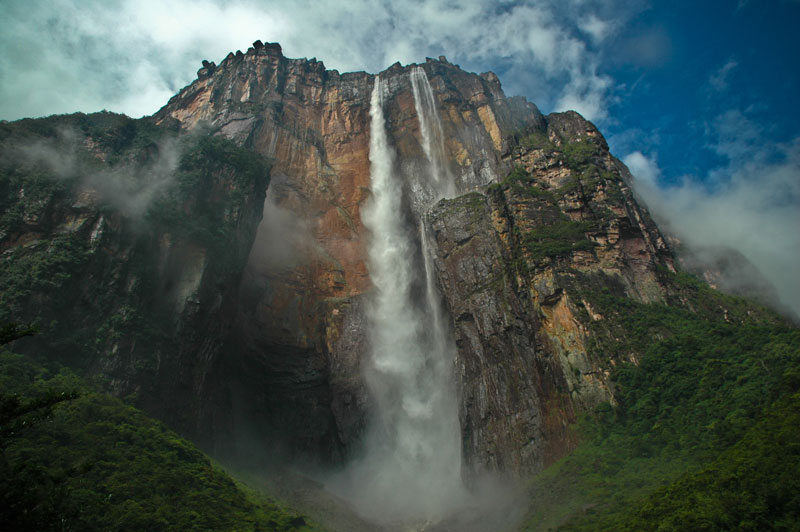 The Brilliant Moment. Well, you know Inspiring is part of the TBB mission so here is a super inspiring video for your pleasure! Found at The Adventure Blog.
The Brilliant Moment from Mountain Hardwear on Vimeo.
19 Cheapest overwater bungalows resorts in the world in 2013. By Price of Travel
MILES/POINTS
Loyalty Traveler makes the case for Choice hotel points to spend a week in Paris or Venice. Makes great sense if you want to save a lot of cash and/or points! Certainly not aspirational but…great value!
SPG added Virgin Australia as an airline partner (HT to Loyalty Lobby)
Good read by Saverocity "Why are we suckers for Status?"  I had the ESS disease for almost 10 years. I quit cold turkey. It can be done. You can do it. Stop being a sucker if you are not really traveling much for work! What is ESS you ask? Elite Slut Syndrome.
Point Me To The Plane sat next to a Senior VP of Credit Approval & Risk during a flight and got some very interesting tidbits on the industry and our hobby. Part Two was a pretty good read I thought. Note to PMTTP: my comment never posted.
Loyalty Lobby (again) breaks the news about the Lufthansa latest enhancements of its Miles and Less & Less loyalty program. Always read LL's conclusion at the bottom if you are pressed for time.
ON MY MIND
Nada. And everything! TBBon!!!
ODDZ & ENDZ
Photogenic cats. If you are into cats, this is it!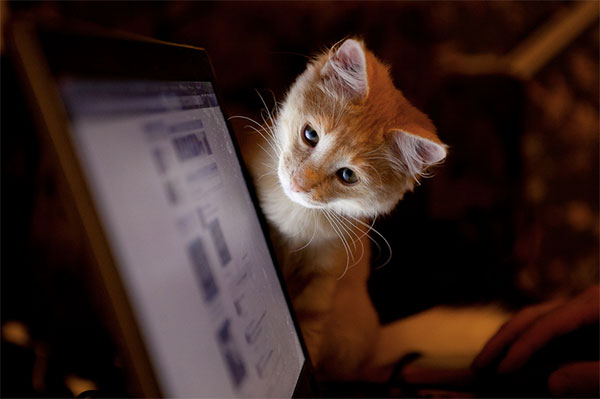 North Korean Camps and Horrifying Stories. I want to see this regime end in my lifetime. Leave the Syrians alone to kill each other, let's save these people!  Oh wait, they have nukes.
33 Amazing Ideas That Will Make Your House Awesome. By Bored Panda. Some of these are so so Awesome! Balcony pool anyone?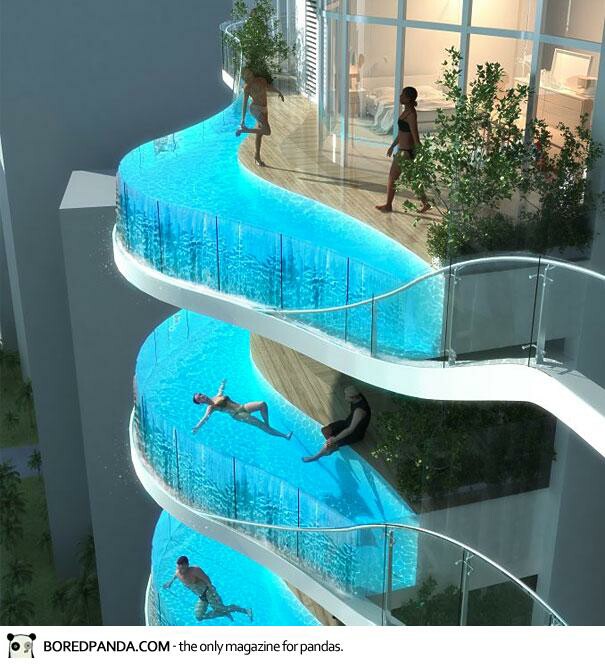 How to stop a shave cut from bleeding. Yep, you do it, admit it!
Deodorant
Lip Balm
Ice Cubes
Mouthwash
Eye Drops
Startling Documentary Will Tell The Story Of The Boy Born Inside A North Korean Prison Camp. You bet I will watch this!
Japanese Manhole Covers. They just look cool.
BLOG BUZZ
Note: This section is intended for long time readers and miles/points addicts who follow the blogs in this space.  Readers not familiar with this crazy hobby could skip this section! Do not take anything personal. TBB reviews blogs and tries to entertain above all. Call me Siskel.
Warning: From the Affiliate headquarters. Card to push NOW: Southwest Airlines. GO!!! Sad to see bloggers come out of hibernation only when promos like this occurs. And so many do not have an original thought or spend any time on actual content but, when the word goes out, they jump all over it and suddenly remember all these programs! Not angry, just pissed off…a little 🙂
To all Boarding Area bloggers: It appears when I leave a comment in your blog it goes straight to Spam. I know one of your bloggers is laughing right now (you are welcome). It would be nice if you un spam me so I can contribute to your blog. Don't worry, I leave the rants mostly for the TBB Blog Buzz section lol.
Noob Traveler has someone writing posts for the sake of dishing out more credit card links…
Johnny Jet has gotten credit card religion in full mode now! Title "How to Earn 40,000 Bonus Miles" and starts the two paragraph (tough work) post with: "I recently had breakfast with Brian Kelly, who runs the great website ThePointsGuy.com. He talked me into applying for the Barclaycard Arrival World MasterCar".  No kidding!
View from the Wing had a quick card carpet bombing run. Cards for most spend. Thank God it comes only once in six months or so. 22 links. All the time to drop them, edit them, make sure they work and all that jazz…
More rubber ducks at Lufthansa First Class Terminal in Frankfurt. Are you taunting me One Mile at a Time?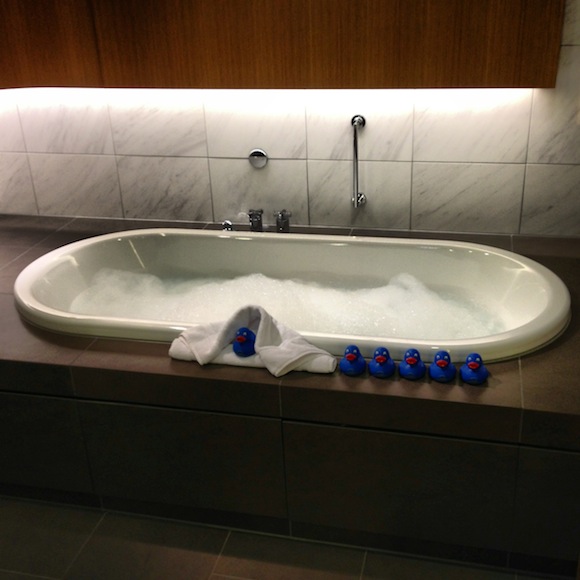 The Travel Challenge feature in the Frugal Travel Guy (the blog) blog is downright ________.
Delta Points: There are Four different Southwest cards!
Deals We like: Southwest cards rock. Companion pass too! More written about this than was written the whole past week!
So.Much.Southwest.Guess.Next.Card.Sale?
On to Thursday now…I am going to go through my partial Feedly list to show you all what I am dealing with every day when these promos come up. My comments in [brackets]
The Points Guy starts out a post about 50,000+ offers with "With the reappearance of the 50,000-point sign-up bonus for the Southwest Rapid Rewards Premier Visa announced yesterday, I know many of you might be thinking about applying for it or some of the other credit cards out there offering limited-time high bonuses, so I thought I'd compile a list of some of the other 50,000+ miles and points sign-up bonuses out there. Here they are by the type of points and miles they offer."  Go ahead, be angry, we understand!
One Mile at a Time – Southwest 50,000 point offer is back for a limited time  – [Really, just imagine if it was really limited how absurd the headline will be!]

Million Mile Secrets – Southwest 50,000 Point Card is Back! And (Targeted) 50,000 Mile Delta Card! – [It is back already?]
One Mile at a Time – The credit cards with the best annual threshold bonuses – [yeah, you know you want it]
Deals we Like – "Interested in the Southwest Airlines Companion Pass? When to Apply."  – [ If the day before was not enough, here we go again with the Companion Pass. Who has time to post a few other crappy deals?]

We Travel Cheap – "My Favorite Miles Card | Southwest 50,000 Miles Card!"  – [We don't care!]
Frugal Travel Guy – "Southwest Airlines 50,000 Point Offer is Back!"  – [You all knew this one was coming!]
Point Me To The Plane – "5% Chase Freedom Visa Has Never Been Easier" – [ Or pretend to have some content while you push more Chase cards post]
Running With Miles – "Southwest 50k Rapid Rewards Are Back" – [What everyone else said, gotta run – Links are not affiliate links—->Important!…At this point I had developed a tick every time I saw the word Southwest lol]
Absolutely none of these are allowed around here!