Another TBB post featuring the most eclectic links around the web such as fun side gigs, greed and fear are always present, the 25 best stocks, FTX ponzinomics, the coolest offbeat attractions in each state, ERC credits are being exploited, latest on the virus and Long Covid, status of post-pandemic real estate, Xi is bankrupting China experts are now saying, youth unemployment around the world, Ukraine will be rich if left alone, the new old age, an obscure celebrity photographer and what he left behind, amazing photography with birds, best bookstores and buildings with holes in them, Detroit Lions have the best record on the NFL, devastating floods in my hometown in Greece, the latest in the miles and points world of traveling for free and a lot more, enjoy the weekend!
TBB Blog Mission: To Educate. Entertain. Inspire. In That Order!
I use and recommend Proton VPN <—– REFERRAL LINK
You like my blog? Send a link to someone please!
No ads, no clickbait. No sponsored posts.

This blog publishes every Friday. This is a one man labor of love operation.
If you are here primarily for the miles and points content, please scroll way down to find it.
I want to single out one article that blew my mind. Some of the sites featured in the post below have already appeared in my blog in the past. Enjoy!
50 of the weirdest, most wonderful corners of the web – picked by an expert
PERSONAL FINANCE
The article Footing the Bill lists several options for retirees to supplement their income. Of course we have the usual suspects such as pensions and stocks and bonds and rental real estate. But the article lists some other options I did not know about. Such as two options to invest in real estate without, you know, buying one property and all the risk that comes with it. Not sure if it is worth the hassle, along with ways to invest in art, wines, collectibles, alternatives and of course please stay away from crypto. So, why am I featuring this here? Because, part of the blog mission is to be entertained. And here are some entertaining ways to make more money which I had no clue they existed:
Of course do your due diligence ok?  🙂
This is a short podcast by Morgan Housel that has nothing to do with actual finance stuff. And everything to do with it. Because it is always about The Lifecycle of Greed and Fear.
I owned every single one. In a broad Total Stock Market index fund or two, you can too 😉  The 25 Best Stocks by Shareholder Wealth Creation 1926 – 2022.
SCAMS
We have talked about many times how some of the pandemic government measures invited scammers to go crazy. A lot of them are finally being caught and brought to justice. And then there are others who are pushing the gas pedal in yet another government measure that was initially welcomed but…allowed to live for way longer than it should have been. And we get bombarded by people who go all in on it: Inside a Sales Army Turning a Tax-Break Into a Modern-Day Gold Rush. Thousands of individuals are referring neighbors and local businesses to a firm that has pursued billions in IRS refunds and created a bonanza for itself. I get contacted daily by some of these ERC people, it is wild! And all Congress should have done is to cut this program off way earlier. Inexplicably, they have kept it open until, please sit down, April 2025! Any Congress staffers reading this? CUT OFF NEW APPS NOW! Original WSJ article link.

Another monthly round up of The Ponzi Scheme Blog: August 2023. Greed, see podcast above smh. I scan these every month and my head almost explodes…
CRYPTO/SPACS

Looks like author Michael Lewis was all in on this crypto magic as well. And again his timing is impeccable with the book he was writing about Sam Bankman-Fried. I bet you the book was going to look very different if FTX had not imploded! We see signs of this in this great article: That's What I Call Ponzinomics With Sam Bankman-Fried, Gisele, and a credulous Michael Lewis at the zenith of crypto hype. Actually, this author was about to fall for Sammy too smh…
Lewis looked like a prep-school headmaster, wearing a blue blazer with peak lapels and a white button-down with blue accents, his floppy hair parted perfectly to the side. The way he was talking about Bankman-Fried, he sounded as if he were presenting a prize to his star pupil. "You're breaking land-speed records," Lewis said. "And I don't think people are really noticing what's happened, just how dramatic the revolution has become." … Lewis said he knew next to nothing about cryptocurrency. But he seemed quite confident that it was great. He went on to opine that, con­trary to popular opinion, crypto was not well suited for crime. Lewis pos­ited that U.S. regulators were hostile to the industry because they'd been brainwashed or bought off by established Wall Street banks…"You look at the existing financial system, then you look at what's been built outside the existing financial system by crypto, and the crypto version is better," Lewis said.  [Maybe this is why his book is taking so long, he is rewriting it lol]
Anyway, the article is a must read, enjoy.
And here we go with yet another guilty plea from an FTX exec. This one is number four if you lost count. Former FTX executive Ryan Salame will forfeit $1.5 billion after pleading guilty to criminal charges.
COVID
It looks like we will be okay with the latest BA.2.86 variant, phew!
BA.2.86 has a ton of mutations, but the initial puzzle pieces look reassuring.
Must read article on Long-Covid. The Mystery of Long COVID is Just the Beginning.
REAL ESTATE
Great podcast about where we are in post-pandemic real estate.
Look at the post-pandemic rise, wow! The Monthly Cost of Buying vs Renting a House in America.
This blog started with a focus on miles and points and travel. It has evolved since then. Everything below deals with the hobby of collecting frequent flyer miles and points. If you are not interested, you can stop here, thank you.
MILES & POINTS NEWS/PROMOS/MY ACTION
I am attending a conference this coming week at the Huntington Beach Hyatt Regency Resort. In a suite. All on World of Hyatt points. Because this is what I do. So, I am not sure about next Friday's post…
It took a while for Capital One to build its second airline lounge. Check Out All Details of the New Capital One Lounge at IAD. The value proposition of the Capital One Venture X card is getting even better and I am shocked the annual fee has not increased yet.
Not sure what the thinking was here by Delta but never underestimate this airline to do stuff that is full of fluff and has no substance at all. Tom Brady partners with Delta Airlines as strategic advisor in multiyear deal.
Please ignore all blogger posts about making predictions, what a waste of time.
The top three cards to go for at this time are still these Chase business cards in my opinion: The 100k Ink Business Preferred and the 75k Ink Cash and Ink Unlimited. You can get them below. If you are new to this, learn more about this addictive hobby before you jump in. And don't listen to bloggers who make their living selling every credit card that pays them a sales commission. Is it just me or is it that the highest Signup Bonuses lately are all on business cards?
Hard to believe this offer is still around as of posting date:
These days every 100,000 points credit card Signup Bonus should always be in your radar. And here it is again: Ink Business Preferred Credit Card 100,000 Bonus Points. It used to require a bigly $15,000 minimum spend in three months. But the new offer requires only $8,000 minimum spend, almost 50% lower. For a card with an annual fee of $95. It earns 3x on travel, shipping, internet, cable, phone, social media/search engine advertising. Probably not a keeper for the long term but that is just me, you can decide for yourself, we are all different. The card will allow you to transfer your Ultimate Rewards points to airline/hotel partners in case you do not have the Chase Sapphire Preferred which I prefer and do hold for the duration. You can apply for the card with my Credit Card Links or you use my REFERRAL LINK, thank you!
ADVANCED
Interesting development, this tool continues to get enhanced much faster than all the others: Finally, a Hyatt Award Availability Calendar: A look at Rooms.aero, Seats.aero's new hotel search tool.
As I was thinking to designate Aeroplan to be the top program, this happens smh: What's Happening with Aeroplan Partner Award Availability?
Looking back, I should have went for the Bilt World of Hyatt Globalist promo. I am going to shift some of my spend on my personal World of Hyatt Visa card (it earns 2 elite night credits on each $5,000 of spend) and get some off-peak Category 1 awards near me that cost 3,500 World of Hyatt points per night. And I do have 19 Hyatt nights already booked for the rest of the year, 5 at Phuket, 5 at Bangkok, 5 at Huntington Beach and 4 at Chicago (assuming I do not cancel my Chicago Marathon)…I may need another 11 or so nights, we shall see how it goes…
MILES & POINTS
HOT CREDIT CARD OFFERS: 75k CAPITAL ONE Venture X, 75k CAPITAL ONE Venture Rewards,  75k CHASE Ink Business Cash, 75k CHASE Ink Business Unlimited, 100k CHASE Ink Business Preferred, 60K CITI Premier, $1,000 Cash Back CHASE Ink Business Premier, 140K CHASE IHG Rewards Premier (with $100 Statement Credit), 60k CHASE Sapphire, 60k US BANK Business Altitude and many more including many AmericanExpress cards such as Delta Airlines, Marriott Bonvoy and Hilton Honors cards!  Please check out my Affiliate links. Terms apply to American Express benefits and offers. Visit americanexpress.com to learn more. If you do not see a credit card with my affiliate links, perhaps I could refer you?

This section is about my hobby addiction of collecting frequent flyer miles and hotel points since the early 1990's! SKIP if you are not into it!
As of today, I have burned 819,950 miles/points year to date in 2023 and have 4,241,463 miles/points in the bank. Some do drugs, I do miles lol!
Thanks to US banks, very lucrative travel rewards credit card offers come and go all the time. This section will act as a reference point on the best CURRENT offers. I will designate new material preceded by NEW.
BEGINNERS
The Beginner's Guide to Getting Started with Credit Cards, Points & Miles
BASICS: This travel hacking hobby is mostly about getting the fat Signup Bonus of travel rewards credit cards while of course NEVER EVER carrying a balance. Banks have a marketing budget and are willing to give us many THOUSANDS of miles/points to travel mostly for free hoping to hook us to then charge confiscatory 20%+ interest rates on our balances. The poor souls who fall for their marketing paying these ludicrous interest rates end up subsidizing us responsible consumers who enjoy taking advantage of, cough, such bank marketing budgets! Some of us have been doing this for thirty years creating amazing travel memories…Feel free to ask me questions or post them in the comments, we were all newbies once!
BASICS: Prefer credit cards from the proprietary points programs of banks, such as Chase Ultimate Rewards, American Express Membership Rewards, Citi ThankYou Network, Capital One Rewards Miles because they are a lot more flexible and are not devalued as frequently. Over pure airline and hotel travel rewards credit cards. Pure cash back credit cards may work for you best and they are getting more valuable as airline and hotel loyalty programs keep getting devalued. Sometimes, a pure no annual fee 2% cash back card works best for simplicity!
The Capital One Venture X card offers a 75,000 point Signup Bonus after a minimum spend of $4k in the first three months. If you like simplicity and looking for one (premium) card, I highly recommend this card (and yes, I have it myself!). It has an annual fee of $395 but it comes with a VERY easy $300 statement credit for travel booked on its excellent travel portal, essentially turning it into a $95 annual fee card. But wait…there is more! On each card anniversary you earn 10,000 points essentially making it FREE! Every dollar of spend earns 2 points and flights booked on the travel portal earn 5 points per dollar. You get access to Capital One and Plaza Premium airport lounges and a Priority Pass Select lounge membership and, this is important, you can add FOUR authorized users FOR FREE who can also have their own Priority Pass Select airline lounge membership. You can transfer your Capital One points to up to 18 Transfer Partners. No foreign transaction fees. Free Hertz President's Circle rental car top elite status. Cell phone protection and PRIMARY rental car coverage. Awesome seats at baseball stadiums for just 5k points each. And lots more. Available with my Credit Card Links, thank you for your support!
Get 75K Miles, Lounge Access & More with the Capital One Venture X Card
Other worthy credit card deals going on currently:
REFERRAL LINK: Chase Ink Business Preferred/Ink Cash/Ink Unlimited/Ink Premier
Remember, you are NOT allowed to ever carry a credit card balance if you ever get a credit card here!
Let me leave you with this: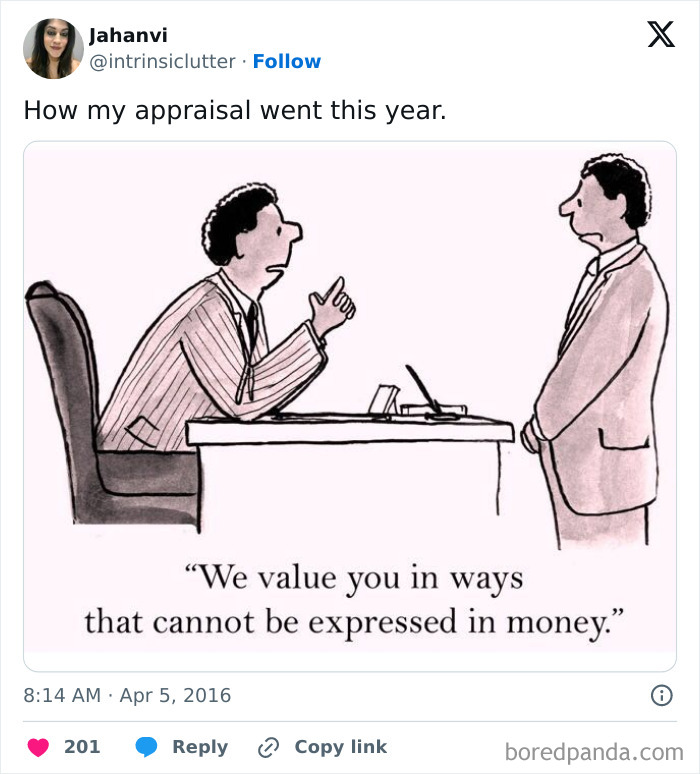 Some of the links are behind a paywall. You can try to read them using Archive.is.
Thank you for reading my blog. If you enjoy it please pass it on to a family member or friend. Or Buy Me a Coffee, thank you!
TBB
travelbloggerbuzz@gmail.com
You can join 564 email subscribers to receive each blog post by entering your email address below and then clicking on Subscribe:
Opinions expressed here are author's alone, not those of any bank, credit card issuer, hotel, airline, or other entity. This content has not been reviewed, approved or otherwise endorsed by any of the entities included within the post.