Another TBB post featuring the most eclectic links around the web such as more on the Silicon Valley Bank collapse, we elaborate on market fear and panics, the Russia that might have been, the best international parks, we tackle the touchy subject by asking if your money is safe, fantastic podcast on the art of spending money, paid vacation days around the world, we solve Social Security or at least we take a stab at it, latest on Long COVID, a few moving pieces about hospice volunteers and aging, the most polluted cities in the world and the latest on the weird sphere of the miles and points world. Spring is nearer you guys, enjoy the weekend!
TBB Blog Mission: To Educate. Entertain. Inspire. In That Order!
Support TBB by applying for CREDIT CARDS or visiting our

LINKS

or Donate

You like my blog? Send a link to someone please!
This blog publishes every Friday and Tuesdays.
Welcome to all new blog readers from George, your diligent curator of the BEST web content I find and share with you. No ads, no clickbait.
This post today will be a bit short on my colorful commentary and snark, just super busy with work that pays the bills.
SILICON VALLEY BANK/BANK RUNS/FDIC
Best of Web: This is probably the best thing I read about SVB: The Demise of Silicon Valley Bank.
It is okay to be asking that these days I guess: Is My Money Safe? Here's What Is Covered, and How You Can Do More. You know, after the dramatic action by the Feds, if you happen to have more than $250k of cash laying around…does this FDIC even matter anymore? Let me know your thoughts in the comments!
Great podcast on the subject: Why Silicon Valley Bank Collapsed — And What Comes Next. I hope I cut this section next week you guys…
Anyway, there is always something…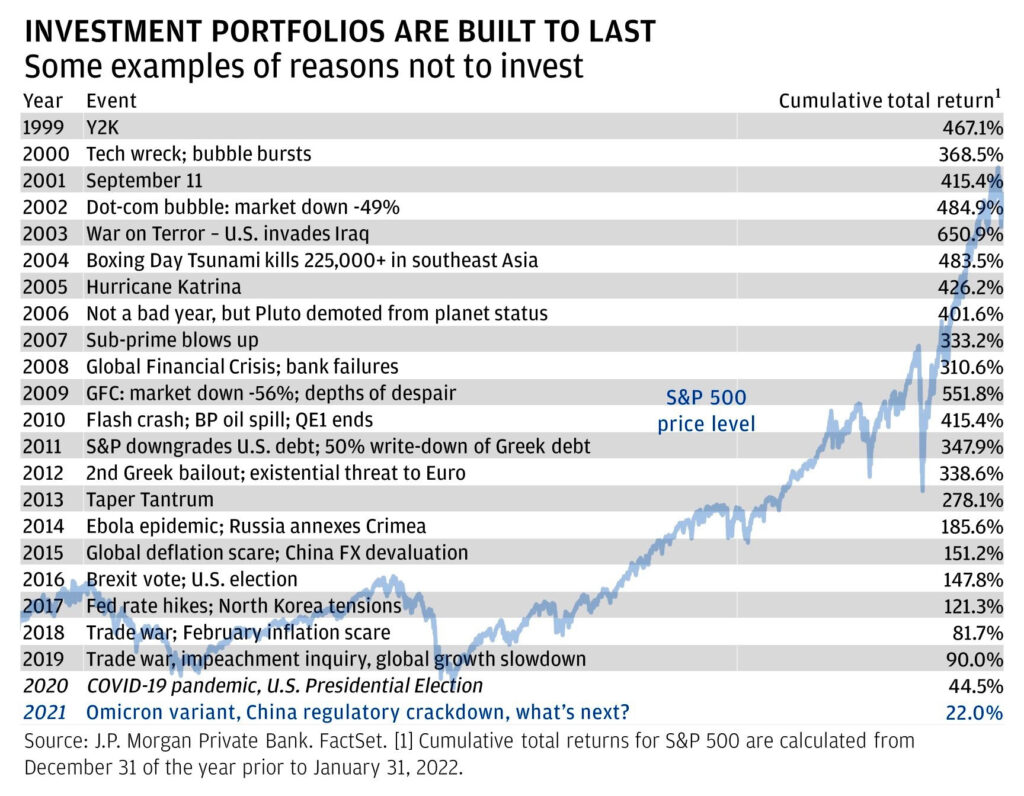 PERSONAL FINANCE
I guess, fear is back? Ten Ways to Deflect Market Fear Merchants. I agree with these! Especially this one:
Watching overweight, sleep-deprived people with high blood pressure and other chronic diseases hyperventilating about the dangers of the markets always fascinates me. Without your health, NOTHING else matters. Keeping proper perspective during stressful times is a game-changer. Turn off the TV and go for a walk.
Oh, the madness of crowds panicking, here we go: A History of Market Panics. Don't know if we'll be talking about this latest one down the road…Or we'll add it to the list as the first Twitter panic?
Best of Web: Morgan Housel started a podcast, here is the first episode and it is fantastic! The Art of Spending Money.
BUSINESS/ECONOMY
Lowest number of vacation days is Micronesia at 9. Then we get Nauru and USA with 10…how sad is that! I swear a Presidential candidate should run on a "Increase paid vacation days" platform. Ok, just kidding #notreally. The leader is Iran with 53….mind boggling number, 53? Almost two months wtf! Anyway, check this out:  Which Countries Get the Most Paid Vacation Days?
We all know we will need to take some tough measures with Social Security. I recently read there is a bipartisan commission in Congress looking at this and I highly applaud it! How to Balance Social Security's Books. Huge programs like this requires…no politics. The Greeks kept kicking the can down the road until the pensions got decimated. We are not Greece but…
…balancing Social Security's books should be achievable, once legislators believe that their political futures are better served by arriving at a solution than by attacking their perceived enemies. Not that I know when such a day will arrive, of course. But at some point it will. [Amen!]

CRYPTO/FTX/ELONMUSK/TWITTER
This guy thinks Twitter has six months before bankruptcy. He could be right. Or wrong, time always tells. How long does Twitter have left?
Meanwhile, a 120 year old company is leaving Tesla in the dust. That would be Ford. Full disclosure: My wife works at Ford and we are shareholders and drive Ford cars.
SCAMS
Did you see the news about that Chinese business tycoon who left China and somehow became a pal of Steve Bannon got busted? Ok, so what, this happens every day. But wait, here is the the NY Attorney general press release: Ho Wan Kwok, A/K/A "Miles Guo," Arrested For Orchestrating Over $1 Billion Dollar Fraud Conspiracy. So what, you may say again. But wait….look at all the names this guy used, wow!
…a/k/a "Miles Guo," a/k/a "Miles Kwok," a/k/a "Guo Wengui," a/k/a "Brother Seven," a/k/a "The Principal," and KIN MING JE, a/k/a "William Je," [Miles, seriously?]
Anyway, what a piece of shit:
U.S. Attorney Damian Williams said: "As alleged, Ho Wan Kwok, known to many as "Miles Guo," led a complex conspiracy to defraud thousands of his online followers out of over $1 billion dollars. Kwok is charged with lining his pockets with the money he stole, including buying himself, and his close relatives, a 50,000 square foot mansion, a $3.5 million Ferrari, and even two $36,000 mattresses, and financing a $37 million luxury yacht.
UKRAINE RUSSIA WAR
Yeah, so sad: The Russia That Might Have Been.
Russia's window of opportunity to redefine itself in the world order closed when the first Russian bombs and missiles hit Ukraine. It's impossible to tell how this ugly war will end, but one thing is clear: those missed chances will never return. Even if Ukraine can attain a full-scale victory, as defined by Ukrainian President Volodymyr Zelensky, it won't necessarily result in the democratization of Russia. Given that Putin may order the use of nuclear weapons if he believes that the survival of his regime is threatened, the possibility of a full Ukrainian victory seems slim as long as he remains in charge, which might be for quite some time. Meanwhile, Russia will gradually drift toward an economic and political model resembling Iran's—and will become increasingly dependent on China. The greater tribulation for Russia may be that such an Iranian-style outcome could be quite durable, and every year that it lasts will further diminish the chances that Russia will resolve the conflict with Ukraine, repent for harm done, restore ties with the outside world, and bring balance and pragmatism to its foreign policy.
I saw the video of the Russian plane take down the US drone. Former US fighter pilot commented on Twitter that the Russian pilot is clearly not very well trained…
Can't wait for the Ukrainian offensive to begin…it is coming.
ODDZ & ENDZ
Time to catch up on the latest on Long COVID by Your Local Epidemiologist.
This moved me, so well written: What being a hospice volunteer taught me about death and life.
Sharing with families the most private moments at a deathbed is an inexpressible privilege. Social barriers break down. In that limbo, away from daily schedules, relationships are prioritised. In my head these days is a procession of faces of those I briefly knew. So many of them had craved more time. Now, when a new day breaks, I try to see it from their perspective and cherish the humdrum as a gift. And when I finish a hospice shift, I want to take back into the outside world that sense of life stripped back to its essentials, where what ultimately matters is love.
Also, since we are at this subject, this one moved me as well: New York landlord becomes legal guardian of 93-year-old Holocaust survivor: 'She had no one else'.
TRAVEL
I have shared several links in the past about US National Parks. This time is a must click link about the most incredible international parks. Which one is your favorite?
No surprise so many in this list are in China and India: The most polluted cities in the world, ranked.
Warning! Popular Zakynthos beach to remain closed this summer due to landslide risk.
BUZZING
A section where I go on and on about some stuff that happens in my life and anything else that just does not fit in another section above.
On track for the half marathon at Rock CF event this Sunday. I am excited, been so long! And I hope it is not too cold lol.
It has been a crazy week in my main job, getting to the end of filing client 2022 tax returns.
Twitter is getting worse, we all know that. And then there is LinkedIn you guys, yikes! 35 Times LinkedIn 'Influencers' Embarrassed Themselves And Got Dragged On This Twitter Page. Please do NOT do this lol.
March Madness is on…and every year I care less and less. Is this aging related?
Everything below deals with the hobby of collecting frequent flyer miles and points. If you are not interested, you can stop here, thank you.
MILES & POINTS NEWS/PROMOS/MY ACTION
Of course bloggers will always downplay the continued devaluations beatings this hobby is enduring while they keep selling plastic for the banks as enthusiastically as ever. The tone of these posts between blogs that would not exist if it wasn't for the banks paying them to push product compared to blogs that are not in the business of selling plastic, like Loyalty Lobby, is vast. Alaska Airlines Mileage Plan Massively Devalued Japan Airlines Awards Without Any Advance Notice.
Sadly, Alaska Airlines has proven that it can't be trusted. I'd be wary of crediting or purchasing any miles into Mileage Plan accounts at this point. They haven't acted in good faith even since joining oneWorld with no urgency whatsoever to align their redemption rules with the way it's usually customary within an alliance and now this devaluation. What a scam!
Anyone using Roame Travel? Supposedly a free travel award search engine, any feedback?
Early next month I should be getting another 90,000 Chase Ultimate Rewards points from the third Chase Ink card in my household. And one of these days another 60,000 Amex Membership Rewards points for that Business Checking account promotion as the Dashboard finally shows I have met the requirements…but it takes another 8 – 12 weeks to post. Yeah, no time to do any award bookings…
I guess you can register: Q2 2023 5% Quarterly Categories: Activate, Offers & Suggestions (Freedom/Flex, Discover, Dividend, Cash+ & More).
MILES & POINTS
HOT CREDIT CARD OFFERS: 90k CHASE Ink Cash & 90k CHASE Ink Unlimited (ENDS 3/21/2023), 75k Capital One Venture X, 100k CHASE Ink Business Preferred, 70k Bank of America Alaska Airlines Visa, 60k CHASE Sapphire Preferred, 45k Wyndham Rewards Earner Plus, 175k IHG Rewards Premier and many more, including many AmericanExpress cards, including Delta, Marriott and Hilton cards!  Please check out my Affiliate links. Terms apply to American Express benefits and offers. Visit americanexpress.com to learn more. If you do not see a credit card with my affiliate links, perhaps I could refer you?

This section is about my hobby addiction of collecting frequent flyer miles and hotel points since the early 1990's! SKIP if you are not into it!
As of today, I have burned 310,000 miles/points year to date in 2023 and have 4,296,636 miles/points in the bank. Some do drugs, I do miles lol!
Thanks to US banks, very lucrative travel rewards credit card offers come and go all the time. This section will act as a reference point on the best CURRENT offers. I will designate new material preceded by NEW.
BEGINNERS
The Beginner's Guide to Getting Started with Credit Cards, Points & Miles
BASICS: This travel hacking hobby is mostly about getting the fat Signup Bonus of travel rewards credit cards while of course NEVER EVER carrying a balance. Banks have a marketing budget and are willing to give us many THOUSANDS of miles/points to travel mostly for free hoping to hook us to charge 20%+ interest rates on our balances. The poor souls who fall for their marketing paying these ludicrous interest rates end up subsidizing us responsible consumers who enjoy taking advantage of, cough, such bank marketing budgets! Some of us have been doing this for thirty years creating amazing travel memories…Feel free to ask me questions or post them in the comments.
BASICS: Prefer credit cards from the proprietary points programs of banks, such as Chase Ultimate Rewards, American Express Membership Rewards, Citi ThankYou Network, Capital One Rewards Miles because they are a lot more flexible and are not devalued as frequently. Over pure airline and hotel travel rewards credit cards. Pure cash back credit cards may work for you best and they are getting more valuable as airline and hotel loyalty programs keep getting devalued. Sometimes, a pure no annual fee 2% cash back card works best for simplicity!
 Chase Ink Business Cash Card, Best Ever 90K Bonus Ending Soon
NEW: Chase Ink Business Unlimited, Best Ever 90K Bonus Ending Soon
 Ink Card FAQs: Here Is Everything You Need To Know To Get The Best Odds Ever Of Getting The Awesome Chase Ink Credit Cards Before It's Too Late!
The Capital One Venture X card offers a 75,000 point Signup Bonus after a minimum spend of $4k in the first three months. If you like simplicity and looking for one (premium) card, I highly recommend this card (and yes, I have it myself!). It has an annual fee of $395 but it comes with a VERY easy $300 statement credit for travel booked on its excellent travel portal, essentially turning it into a $95 annual fee card. But wait…there is more! On each card anniversary you earn 10,000 points essentially making it FREE! Every dollar of spend earns 2 points and flights booked on the travel portal earn 5 points per dollar. You get access to Capital One and Plaza Premium airport lounges and a Priority Pass Select lounge membership and, this is important, you can add FOUR authorized users FOR FREE who can also have their own Priority Pass Select airline lounge membership. You can transfer your Capital One points to up to 18 Transfer Partners. No foreign transaction fees. Free Hertz President's Circle rental car top elite status. Cell phone protection and PRIMARY rental car coverage. Awesome seats at baseball stadiums for just 5k points each. And lots more. Available with my Credit Card Links, thank you for your support!
 The Best Ways to Use Capital One Venture Miles
7 Underrated Benefits of the Capital One Venture X Card
Chase IHG Rewards Premier Card 175,000 Points Signup Bonus. After only $3,000 in spend in the first three months. Not free, you gotta pay the annual fee of $99. Free night up to 40,000 points per night starting with the second year of holding the card. Automatic Platinum status (which is not a big deal) while you hold the card. Card earns 26x per dollar spent on IHG properties, 5x on travel/dining/gas and 3x everywhere else. Fourth reward night free on stays of 4 or more nights. Under Category/Hotels HERE, thank you.
70k Points Bonus for the Alaska Airlines Business Card that comes along with a Famous Companion Fare ticket. Yes it is available with my links and it supports this blog. But these two ways can earn the blog nothing but you get more and you should be aware of this because…it is the right thing to do: 1) If you login to your Alaska Airlines account and start the process to book a new flight you may be offered the same number of bonus miles AND a $100 statement credit and 2) This link alaskaair72k.com will give you 72,000 miles! (currently, link is not working, fyi).
Some of the links are behind a paywall. You can try to read them using Archive.is.
TBB
travelbloggerbuzz@gmail.com
You can join 557 email subscribers to receive each blog post by entering your email address below and then clicking on Subscribe:
Opinions expressed here are author's alone, not those of any bank, credit card issuer, hotel, airline, or other entity. This content has not been reviewed, approved or otherwise endorsed by any of the entities included within the post.