We bring you the new Silvercar fees, recommend you the best Greek islands, the new UFO ETF, visit Mount Fanjing again, how AA & Amex are going down, the "shocking" news marijuana can help humans enjoy sex more, meet the unique army guards in Athens, a new productivity hack, a new way to search for images, more amazing photography, my first flight diversion and more!
You like my blog? Send a link to someone please!
In case you missed my awesome Best of Web post yesterday: Electronic Health Records Mess, Border Crisis, Extreme Grief, Unthinkable, Living Shorter, Busiest Air Routes.
For whatever reason this post will be shorter than others. Maybe it is following along the demise of the miles/points addict as everything is being killed and devalued all around us, sad!
Remember when Silvercar came out and it was all the rage? And then Audi bought the company. And then, you know, fees started appearing: Higher Fees Are Tarnishing Silvercar's Reputation. One of these days I am going to do my first rental with it lol.
I am asked this question often, so here you go! The Best Greek Islands to Visit for 7 Types of Traveler.
Since we are on the Greek beat…You have seen the guards in Athens doing their thing with their traditional costumes, including white skirts and all. In this article you can find out more about them: The Men Who Would Be Statues: Inside the World of the Evzones. It is kind of a unique honor to do this…
Why did they even do a study on this? 🙂 Marijuana may improve women's enjoyment of sex.
You probably knew you can do an advanced search in Google…but did you know you can do one searching for images too? Google Advanced Image Search.
I agree with this: The Ultimate Productivity Hack is Saying No. I will never say no though to you clicking my links lol.
Personal finance related link: You know when we may have hit peak ETF when another comes out and its trading symbol is, please sit down, UFO…smh.
More of the most powerful Press photos of 2019 so far.  Amazing!
Okay, more photos of Mount Fanjing!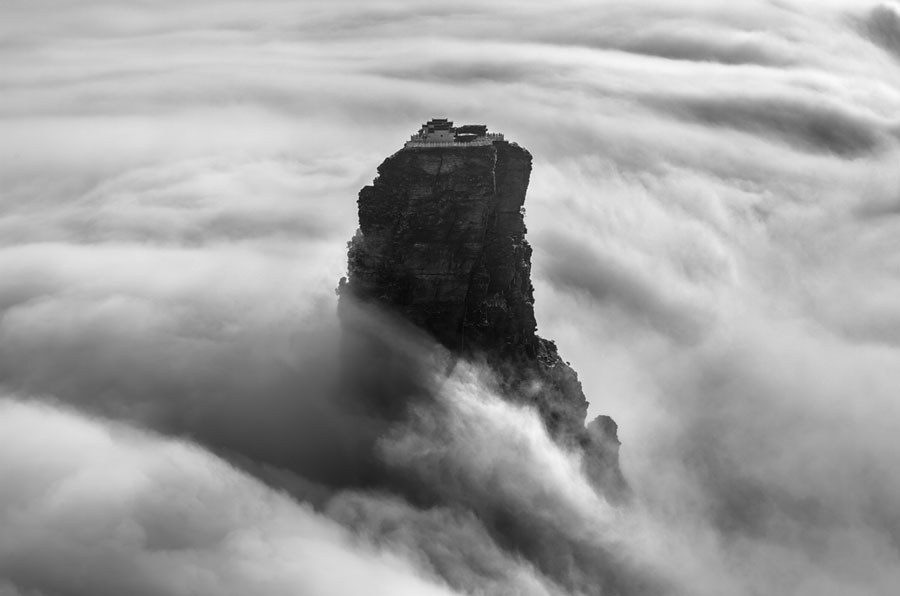 And now we are entering BLOG BUZZ, a section for advanced hobbyists and veteran miles and points blog readers.
I had a short business trip over the weekend. And after years of flying I had my first diversion…The American Airlines pilot told us we were landing in Oklahoma City instead of Dallas! Apparently it all worked out okay as I picked up my rental car late and, due to the grace period, I was charged for only one day instead of two #winning.  I have to admit that the diversion was a bit exciting and…terrifying as you had no idea what was in store…surrendering to mighty Nature.
Doug Parker, AA's CEO, sure has made the airline a ghost of its former self . Next day I saw a line to rebook in DFW that was by FAR the longest I had ever seen. Update: Well, guess what? After back to back delays my flight was canceled. That rebooking line looked way longer! The AA Twitter team came through and I am rebooked the next day at 10.45 am. They would not budge of course for a hotel voucher. So  it was after 1 am and the Centurion lounge opens at 5.30 am…so I found a nice bench and went for it. I think I am getting too old for this! I hope I fly out today, wish me luck!
Yeah, I used 15k British Airways Avios and $5.60 to fly roundtrip but…oh boy….this trip was painful. I probably picked one of the worst weekends to fly into Dallas, weather wise!
Talking about painful, so was my visit to the Dallas Amex Centurion Lounge. I had to talk my way out of the 3 hour before departure rule only to pound pavement to grab an open seat by the food. And the lines…oh my god. I can not wait to be done with the Platinum card #enough. Update: I am so glad I had the card in my pocket as I was first in line when it opened at 5.30 am and headed straight to the shower!
And the prize for the most ridiculous clickbait headline post since last TBB post goes to:
First-Class Passengers Shamed For Playing Barefoot Footsie Midflight – The Points Guy
I mean…I can't shake my head much more you guys…
And I leave you with this…Attack Monday like this cool dog!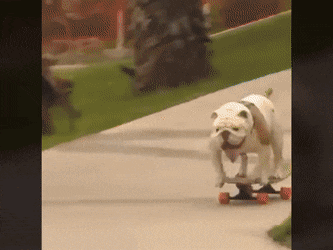 TBB
travelbloggerbuzz@gmail.com
Follow TBB on Twitter @FlyerTalkerinA2.
You can subscribe to TBB below, winners only!
Opinions expressed here are author's alone, not those of any bank, credit card issuer, hotel, airline, or other entity. This content has not been reviewed, approved or otherwise endorsed by any of the entities included within the post.