TBB Blog Reader Meetup:
Sunday August 10 at 6 pm
Location: Omonia Cafe-Bayridge
7612 3rd Avenue
Brooklyn, NY 11209
(718) 491-1435
This is a on very short notice and I do not expect many to attend. Actually, I hope one person at least makes it! Let me know if you are coming in the comments, or on Twitter or just email me.
TBB Blog Mission: To Entertain. Educate. Inspire. In That Order
You can support TBB by clicking/forwarding any of our Referral Links and starting your online shopping at our Amazon affiliate link . Or click on the Amazon Banner on the right, thank YOU!
MILES/POINTS
Best Use of Singapore Airlines KrisFlyer Miles. By Travel is Free. And this is how you educate readers. And not pump them with credit card links all over the body of the posts so please feel free to help these bloggers by clicking on their links neatly laid out on the side tab. I do not subscribe to the theory of not using any affiliate links for any reason. Without them the good bloggers would not be around. Off my soap box.
How to convert ANY number of Accor points to Avios. By Head for Points. Just in case you had any Accor points…
This section is so thin that I am throwing this one in here (thanks TBB reader TWA44 for sending it in to TBB World Headquarters small home office next to a small bathroom containing a non Vendome type toilet): Delta Launches Alumni Magazine For People Who Flew Airline Previously  LOLOLOLOLOL TBB loves The Onion. If you like to laugh take a few minutes to read it. If you don't laugh while you are reading it you probably have issues. Before calling a therapist please wait a little longer for me to finalize the affiliate arrangements with my own therapist for referring to her disturbed individuals who read TBB and don't laugh! 🙂
I decided it was time to get the IHG Rewards Mastercard and the 80,000 points after canceling my Visa a few months ago. Two minute reconsideration phone call with Chase and killed one of my Ink Bold credit cards (planned it all along!). I used the 80k link in the wiki in this FT thread. Easy! I think I will now burn 45k points for a night (to go along with my wife's free IHG Rewards night) at the Intercontinental Hong Kong for sure then! If a blogger pushes the 60k link without at least mentioning this offer tell him/her you read TBB, you know better and they can take a hike! Ok, feel free to get angry too if you want…I would lol.
Best Use of Singapore Airlines KrisFlyer Miles
TRAVEL
How To Really Afford Long Term Travel (hint: not donuts) Nate at Yomadic starts his 3rd year of full time travel. And he explains how he can afford it. Kind of anyway.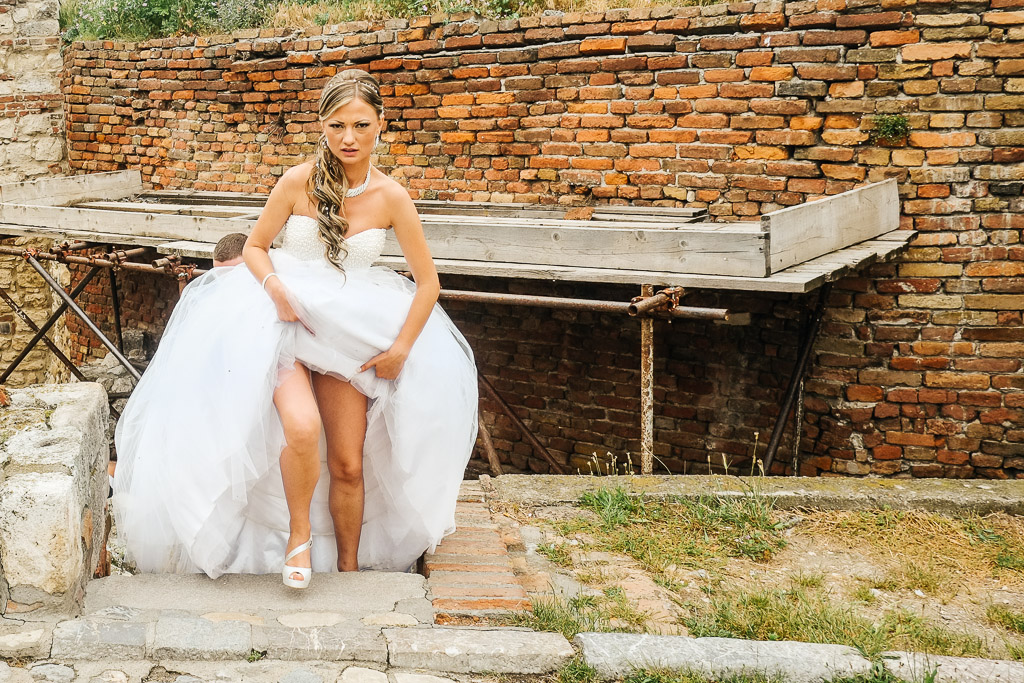 The Soviet Legacy: Inside Cuba's Unfinished Nuclear Power Station. By The Bohemian Blog. Talk about a unique travel niche! I love the places this guy goes. You can only Vendome & get an ugly duckling at the Lufthansa First Class Terminal so many times….booooooring!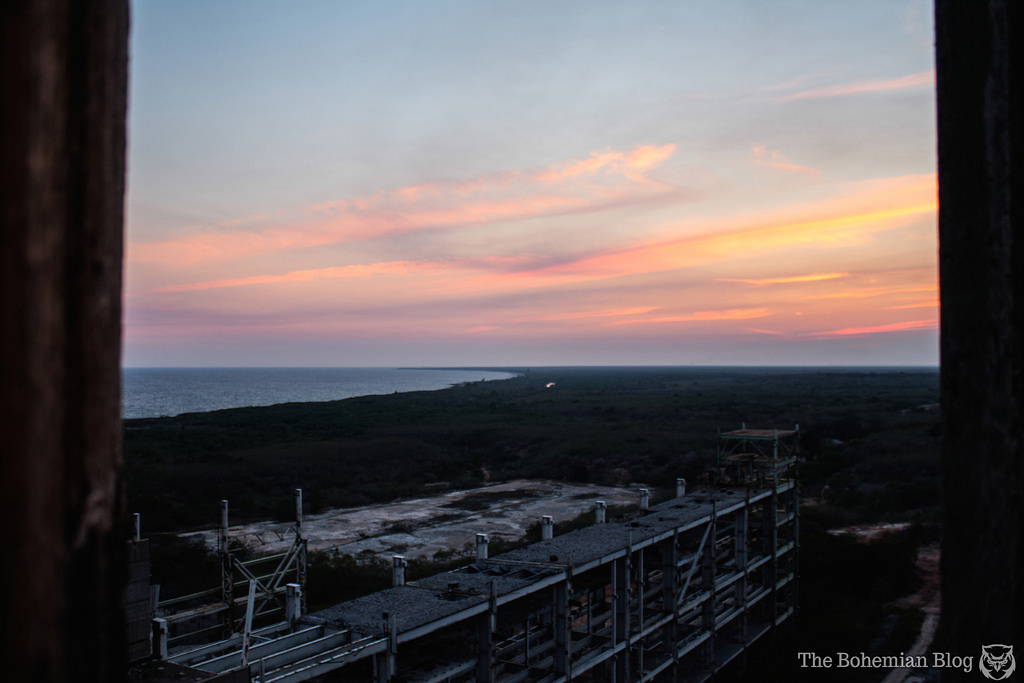 Palace of the Parliament in Bucharest. By The Gate. 3.55 million square feet. Giant clusterphuck: Nicolae Ceauşescu who ruled this place until 1989 when he was tried super fast and taken out and shot along with his hideous wife. I still remember those days so vividly! The look in his face when he amazingly thought he had the support of the people and called a rally only to get the hell out of there fast and escape with a helicopter from the roof…Eeek.  There are assholes in the world. The worse ones are the ones who don't know it! I know I can be an asshole sometimes, I am sorry…working on it. It's just all the crap in Feedly I see every day makes it so so so hard!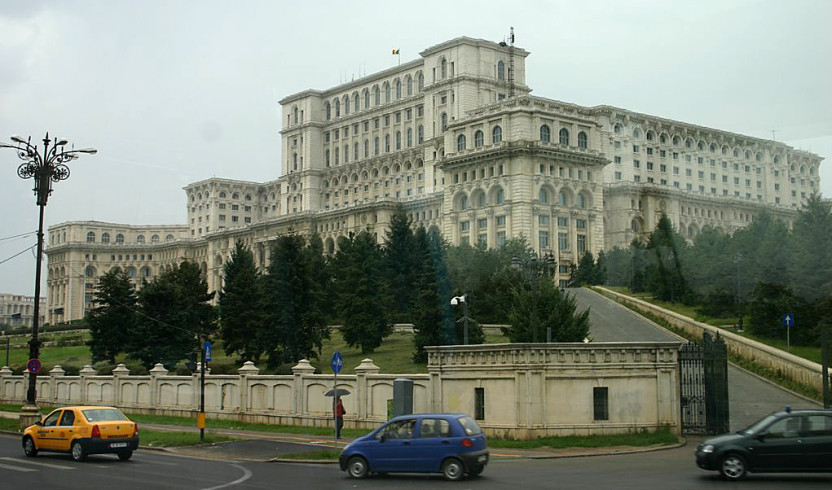 ODDZ & ENDZ
Things to Avoid at All Costs. At Motley Fool. This is an awesome personal finance read!
Bull Markets 1871 to July 2014. At Greenbackd. Here is the article where this was found: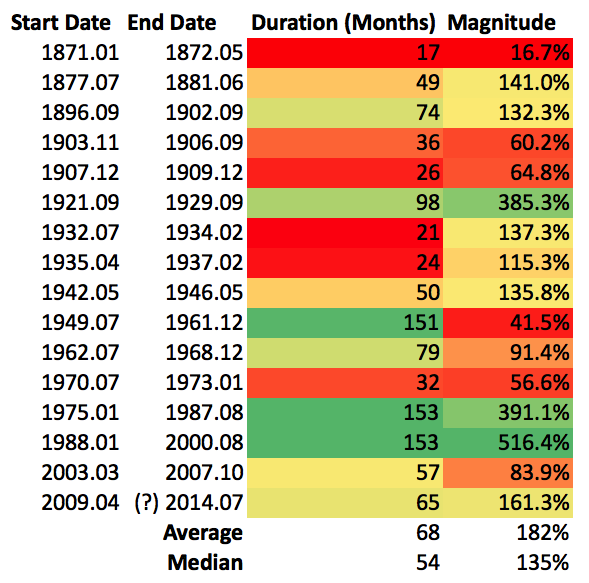 What Makes a Good Korean Restaurant. By Ask a Korean! Very educational for foodies especially!
BLOG BUZZ
Note: This section is for long time followers of this hobby and references to blogs/bloggers may not make much sense if you are new to this. You are welcome to stay and read it of course but if you go WTF just remember this note!
Boarding Area bloggers. In sketch. Come on, some of these are so bad and far from reality! And this is why I don't do these sketch things…because I am afraid of the final product lol!
Funny how bloggers mentioned here try to behave by upping their game a little bit but, shortly thereafter, they just can not resist to pump credit card links to their readers. By the way, the US Airways credit card is "amazing"! What I bet is even more amazing is how much it pays bloggers! Just blogging what I am seeing going through Feedly.
Delta Points in his rookie post every Wednesday has a link to "Delta AMEX cards Gold/Platinum/Reserve" credit cards. Sadly, when you click on this link, it takes you to the page where all the credit cards he sells are listed (mostly Barclays…even TBB can get those lol!). So you scroll and scroll and scroll to look for the Delta Amex cards but they are nowhere to be found (I must admit I scrolled FAST!). WTF, thanks for wasting your readers' time! A simple link to the Amex website would have been, you know, a little bit helpful. Me love this tons NOT!  Update: There was another blog post telling readers how some mixed drinks on Delta went up 14.3% and you can get 20% off with your Amex cards…and there was the link again to all the cards that pay the blog (save a few that do not which are shown WAY at the very bottom) and NO FREAKING AMEX CARDS AT ALL ANYWHERE ON THE SITE. IF THIS DOES NOT MAKE READERS ANGRY I DON'T KNOW WHAT WILL? COME ON!!!!!! Breathe, breathe…Exhale, exhale.
Am I the only one who does not like One Mile at a Time's new logo? The little airplane windows remind me of…jail cell windows! I am actually serious about this!
This Reward Boss blog is really going places fast. Comes out saying they will scour FT and email subscribers mistake fares. And then it states they admire Point Miles and Martinis blog for being a brave soul still doing this. WTF, seriously??? Not done yet…Reveals a trick on SPG that is shameful to publish in a blog. Please don't go there, this is the reason to post this crap…to create traffic! But if you go, guess what may greet you? "The Top 5 credit cards" of course. Because everyone does Top 10. #withdrawal
The sensational headlines are getting out of control!!! "Rats on the plane" "You can surf at the airport"!!! This hilarious Daily Show video pretty much sums it up (thanks to TBB reader Better By Design). Hits home too as the Kroger mentioned in the story was across the street from my go to CVS store 🙂
There is a website "The Art of Non-Conformity" by this author and web personality Chris Guillebeau who also hosts the World Domination events (it is apparently the hero of the Extra Pack of Peanuts blogger). Looks like a great guy. Apparently, he is also an expert on miles and credit cards too! And voila, days later here comes the inferior United MileageExplorer Visa offer. I got a binder full of experts!!!
View from the Wing did not disappoint. Been expecting another credit card link dump. And there it was "Here Are the Biggest and Most Rewarding Credit Card Bonuses You Can Earn". Yep, pretty much the same as the former Top 10 card posts. Dear readers, if this was not done with a template I am Batman!
Every time I look at a Points Miles & Martinis blog post it is likely going to be something targeted. Amazing how most targeted posts happen to offer credit cards that pay these bloggers. #biasedtothemax
Johnny Jet with " Earn 40,000 Points with the Chase Sapphire Preferred® Card". This is a very deep anal-ysis cut and paste job! Oh wait, per blog post: "…this card rocks". Sure it does for your pocket for sure dude!
Wandering Aramean wrote about how Delta is ditching all the duty free sales on the plane. And all I can say is: THANK GOD IT'S ABOUT TIME! Hope they all do it…do people really buy overpriced crap from them? And of course they did it for the money…they do everything for the money!
Why is Gary Leff of View from the Wing so anti TSA? He always takes as many shots at them as I take against my two biggest fans!  And then spotted this headline: "I have the Secret Documents"…My first thought was he managed to get a hold of the AA/US frequent flyer merge timeline and all the juicy details about the devaluations coming. But noooooooo. It's the menu from the AMEX Centurion lounge opening at La Guardia. And this is how you write for Google!  And then it was followed by a post about…toiletries. Dang! Look for another mega credit card dump coming up soon then!
Milevalue wrote another post to sell the US Airways credit card. It was #26,971. The pretense this time: You can get the annual fee waived. OMG, get out, really?????
Sell Sell Sell or, more likely, sweat sweat sweat!!!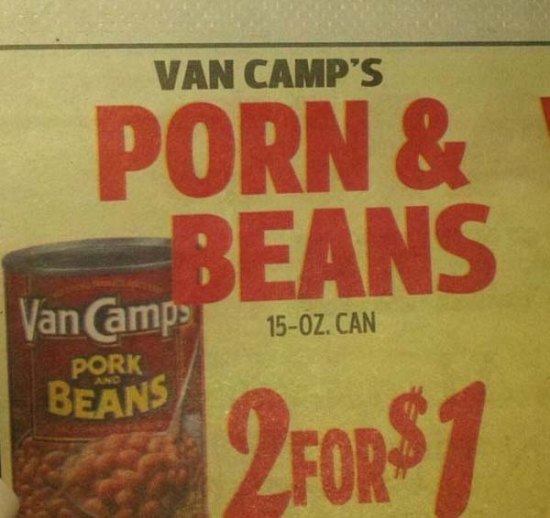 Check out my updated blog lists: Blogs I Love, Blogs I Like, Blogs I Ignore
Thank you for reading and supporting my blog!
Please pass my blog link to your friends and family if you think they will enjoy it too.
TBB
travelbloggerbuzz@gmail.com
Join over 2,954 TBB followers on Twitter @ FlyerTalkerinA2 and add TBB on Google+