Another TBB post featuring the most eclectic links around the web such as the new single-stock ETFs, more details on student loan forgiveness, check out some European castles, insane 2022 Burning Man festival pictures, choosing happiness, pros are still not beating the market, hope they arrest the Luna founder who ruined so many, always amazing photography, the latest on the war over in Ukraine, hundreds die each day from Covid still and nobody cares, the latest on long Covid, more on cryotherapy, most expensive colleges in each state, the latest action in the crazy frequent flier miles and hotel points world and a few comments and pics from my trip to Orange County, California I just returned from and lots more! Next post coming to you from Berlin!
TBB Blog Mission: To Educate. Entertain. Inspire. In That Order!
Support TBB by applying for CREDIT CARDS or visiting our

LINKS

or Donate

You like my blog? Send a link to someone please!
This blog publishes every Friday these days…
Best of Web articles are truly exceptional and MUST reads in their entirety, imho.
Welcome to all new blog readers from George, your diligent curator of the BEST web content I find and share with you. No ads, no clickbait, just amazing content I discover along with my sometimes witty and seldom incendiary commentary.
PERSONAL FINANCE
We go straight to the softer side of personal finance with Choosing Happiness. But what is it? Well, apparently there are two kinds, hedonic and eudaimonic. Some excerpts from it that jumped out at me are below. We are all different, going through life trying to figure it out…
hedonic happiness – Think of a wonderful party with delicious food, sparkling conversation and all your favorite people in attendance. There's great momentary pleasure and—fingers crossed—scant pain involved.
eudaimonic happiness – It comes from leading a life filled with meaning and purpose.
It seems any boost in hedonic happiness tends to be fleeting, and we soon return to our personal set point—our base level of happiness. This is the idea behind the so-called hedonic treadmill, where we constantly strive for greater happiness, only to find ourselves running in place. Meanwhile, increases in eudaimonic happiness have the potential to be longer lasting, but such increases also take far more effort.
It strikes me that hedonic happiness usually comes with a higher price tag, while eudaimonic happiness involves a greater investment of time.
More details are coming out…and a lot more is coming in the next month or so. Student loan forgiveness: How those in college now could get a break, what's ahead.
I continue to be amazed how they keep coming up with so many gimmicky reasons for yet another new ETF product(s)! Please avoid these: Single-stock ETFs take the field but many yellow flags are falling.
At the end of the day (how the hell this saying came about huh?), if Most Pros Can't Beat the Market…what makes you think you can?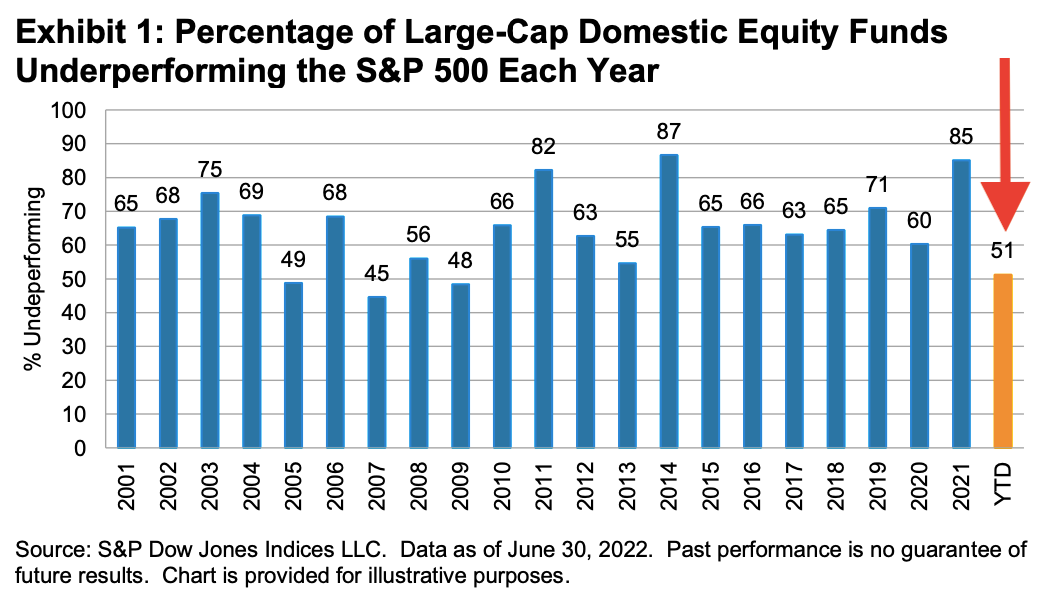 And this stat will blow your minds:
…only 22% of the stocks in the S&P 500 outperformed the index itself from 2000 to 2020. Over that measurement period, the S&P 500 gained 322%, while the median stock rose by just 63%.
I used to tell prospective clients that my investment style is extremely boring and if they are looking for excitement when it comes to their portfolios… I am definitely NOT the financial advisor to hire!
CRYPTO
Remember that jackass Luna developer whose genius crypto "products" blew up? Well, well…South Korea issues arrest warrant for developer of failed cryptocurrency Luna.
According to blockchain analytics firm Elliptic, investors in the two coins lost an estimated $42 billion. [LOCK HIM UP…or, you know, don't give him more money, come on!]
TRAVEL
We can't wait here in Michigan for the new bridge to Canada…and it looks fantastic, it will be so cool to bike there! Bike, pedestrian path to Canada coming to new international bridge.
I have never stayed in a castle, you? The 26 Most Beautiful Castles in Europe.
Amazing photography! See the Winners of the Washington Post's 23rd Annual Travel Photo contest.
What a name and…what a shot, wow! Glowing ribbon in the sky scientists call STEVE is spotted in northern Michigan.
I want you to travel better so…here you go! 🙂 Where You Can & Can't Flush Toilet Paper Around The World.
UKRAINE RUSSIA WAR
Best of Web: I am elated with the recent Ukrainian gains of their land, hope it continues and Putin goes down. Preferably…from a window! Anyway, this is a must read…as all articles with the Best of Web designation that appear in my blog: Ukraine Holds the Future.
At a time when democracy is in decline around the world and threatened in the United States, Ukrainian resistance to Russian aggression provides a surprising (to many) affirmation of faith in democracy's principles and its future. In this sense, Ukraine is a challenge to those in the West who have forgotten the ethical basis of democracy and thereby, wittingly or unwittingly, ceded the field to oligarchy and empire at home and abroad. Ukrainian resistance is a welcome challenge, and a needed one.
Best of Web: A Twitter thread about the war…and how we keep getting surprised!
With so much Russian military equipment left behind and recovered by the Ukrainians, I expect them to retaliate with attacks inside Russia itself with them…No NATO provided weapons are needed for this now. Even Xi met with Putin and all this guy gets is super cheap oil..but not much else support. Has there been such a colossal screw up by a world leader or what?
COVID-19
In my recent trip to Huntington Beach, CA…there were hardly anyone masked. Amazing really! Meanwhile, 400 Americans are dying each day. We cannot accept this reality. Well, actually, we can based on our actions smh.
Best of Web: Ed Yong's latest: One of Long COVID's Worst Symptoms Is Also Its Most Misunderstood. I never understood why so many just do not give a shit anymore. Anyway, it is what it is I guess. Archived Link.
ODDZ & ENDZ
Very touching: Smithsonian Artifacts That Tell the Story of 9/11. From a Pentagon rescuer's uniform to a Flight 93 crew log, these objects commemorate the 20th anniversary of a national tragedy.
More amazing photography: Zombie fly and fountains of lava — August's best science images.
A few posts ago or so I posted an article about the history of cryotherapy and, well, let's just say it left me with some kind of trauma lol. Anyway, there are many charlatan types out there who aim to separate gullible rich people from their money. Like this guy here in Canada: The Death Cheaters. The members of Longevity House are united by two things: a willingness to hand over $100,000 and a burning desire to live forever. Inside the weird world of cryotherapy, biocharging and fecal transplants. I lost count the times I screamed WTF reading this!
I must admit I was happy when my son was not accepted by the University of Southern California and instead went to the University of Michigan down the street, in-state tuition matters lol! The Most Expensive College or University in Each State.
I have never been to Burning Man. Being in the desert for a week does not sound too appealing to me because I am a beach type of person. But the stuff that goes down there I am sure it is a lot of fun and a wild experience! Burning Man 2022 Just Ended, And Here Are 45 Photos Proving It's The Wildest Festival Ever. Wait, there is more: The Best Art From This Year's Burning Man.
And THIS is what happens when they all leave at the same time, is this the world's biggest traffic jam or what?
MILES & POINTS
HOT CREDIT CARD OFFERS: 80k CITI Premier, 60k CHASE Sapphire Preferred, 75k Capital One Venture X, 75k CHASE Ink Cash, 75k CHASE Ink Unlimited, 100k CHASE Ink Business Preferred, 60k CHASE World of Hyatt Visa, 60k CHASE Sapphire Reserve, 70k Bank of America Alaska Airlines Business Visa, 50k Bank of America Alaska Airlines Personal Visa, 20k CHASE Freedom Flex, up to 30k CHASE Freedom Unlimited, 140k IHG Rewards Premier AND 1 Free Night, 20k CITI Custom Cash, and many more, including many AmericanExpress cards, including Delta, Marriott and Hilton cards! Please check out my Affiliate links. Terms apply to American Express benefits and offers. Visit americanexpress.com to learn more. If you do not see a credit card with my affiliate links, perhaps I could refer you?

This section is about my hobby addiction of collecting frequent flyer miles and hotel points since the early 1990's! SKIP if you are not into it!
As of today, I have burned 828,851 miles/points year to date and have 4,823,059 miles/points in the bank. Some do drugs, I do miles lol!
BEGINNERS
BASICS: This travel hacking hobby is mostly about getting the fat Signup Bonus of travel rewards credit cards while of course NEVER EVER carrying a balance. Banks have a marketing budget and are willing to give us many THOUSANDS of miles/points to travel mostly for free hoping to hook us to charge 20%+ interest rates on our balances. The poor souls who fall for their marketing paying these ludicrous interest rates end up subsidizing us responsible consumers who enjoy taking advantage of, cough, such bank marketing budgets! Some of us have been doing this for thirty years creating amazing travel memories…Feel free to ask me questions or post them in the comments.
BASICS: Prefer credit cards from the proprietary points programs of banks, such as Chase Ultimate Rewards, American Express Membership Rewards, Citi ThankYou Network, Capital One Rewards Miles because they are a lot more flexible and are not devalued as frequently. Over pure airline and hotel travel rewards credit cards. Pure cash back credit cards may work for you best and they are getting more valuable as airline and hotel loyalty programs keep getting devalued. Sometimes, a pure no annual fee 2% cash back card works best for simplicity!
If you wanted nothing to do with these miles and points churning related shenanigans and just wanted a no annual fee 2% cash back card, you can not go wrong with the Citi Double Cash Mastercard. And right now it has the highest Signup Bonus ever. Ok, it is only $200 but still it is the highest ever lol. It comes in the form of 20,000 ThankYou Points which you can cash out for $200 if you decide not to transfer them to any of the ThankYou airline and hotel transfer partners. Available here under CardIssuer/Citi.
Citi Double Cash now featuring $200 welcome bonus
TOP TRAVEL REWARDS SIGNUP BONUS CARDS
Master Guide to Credit Card Applications: All the Rules You Need to Know, Bank by Bank 
Citibank increased the Signup Bonus for the Citi Premier card from 60,000 to 80,000 Thank You points. Annual fee is $95 and the minimum spend to score the Signup Bonus is $4k in the first three months. The Citi Premier card has a solid earning structure as it earns 3 points per dollar on gas/groceries/dining/travel and 1 point on everything else. Of course, you can transfer your points to mostly foreign airlines and JetBlue. Or you can cash out at one cent per point. Therefore, 80,000 points means $800 less $95 annual fee——-> BOOM, here is $705 in your pocket, you need this $$$ to pay for gas! Read the newbies paragraph above and always think…taking advantage of bank marketing budgets! Available HERE, thank you!
 Citi Premier's Incredible Sign-Up Bonus Is Worth 80,000 Miles Or $800 In Cash
  Citi Premier Card Complete Guide
The Capital One Venture X card offers a 75,000 point Signup Bonus after a minimum spend of $4k in the first three months. If you like simplicity and are looking for one (premium) card, I highly recommend this card (and yes, I have it myself!). It has an annual fee of $395 but it comes with a VERY easy $300 statement credit for travel booked on its excellent travel portal, essentially turning it into a $95 annual fee card. But wait…there is more! On each card anniversary you earn 10,000 points essentially making it FREE! Every dollar of spend earns 2 points and flights booked on the travel portal earn 5 points per dollar. You get access to Capital One and Plaza Premium airport lounges and a Priority Pass Select lounge membership and, this is important, you can add FOUR authorized users FOR FREE who can also have their own Priority Pass Select airline lounge membership. You can transfer your Capital One points to up to 18 Transfer Partners. No foreign transaction fees. Free Hertz President's Circle rental car elite status. Cell phone protection and PRIMARY rental car coverage. Awesome seats at baseball stadiums for just 5k points. And lots more. Available with my Credit Card Links, thank you for your support!
Alaska Airlines miles can be very valuable. Right now, the Signup Bonus offer for the Bank of America Alaska Airlines Visa Business card is 70,000 Alaska Airlines miles. The minimum annual spend to earn the 70k miles is $4k in the first three months. The annual fee comes to $75 and it is not waived in the first year. The card comes with a Companion Fare starting at $121 which could be extremely valuable in selected itineraries. No foreign transaction fees. The card earns 3x per dollar on Alaska Airlines purchases and 1x on everything else. Free bags for up to six people in the same reservation. Available HERE, thank you!
NEW: There is also a personal Bank of America Alaska Airlines Visa card with a signup bonus of 50,000 Alaska Airlines miles after you spend $2k in the first three months. Obviously, the business card is a much better deal if you can swing it. Same Companion Fare deal as the Business card, see above. Annual fee is $75. The card earns 3 points on Alaska Airlines purchases and only 1 point on everything else which is horrible. I mean, you do not get this card for your regular spending! Don't let other bloggers try to talk up every credit card they can sell to you. Go for it if you are a regular Alaska Airlines flyer, you need more of their pretty valuable miles that you know you can burn in a grand way. Available HERE.
If you are looking to stay in Hilton hotels for free…you can not go wrong with these two Limited-Time Welcome Offers Available for Select Hilton Honors Cards. The Hilton Honors No Annual Fee card gives you 100,000 Hilton Honors points AND a statement credit for $100 after spending only $1,000 in the first three months. THINK about it, stay in Hilton hotels for free, be a taker lol. And the Hilton Honors Surpass card gives you 130,000 Hilton points after spending $2,000 in the first three months. The annual fee is $95 but it is WAIVED in the first year. I wish I could get these cards again…Available HERE.
Remember, you are NOT allowed to ever carry a credit card balance if you ever get a credit card here!
NEWS/PROMOS/MY ACTION
I was away at a financial industry conference in Huntington Beach, CA this week. To recap, I flew direct Detroit – Orange County round trip for 27,500 Delta Skymiles. I stayed at the magnificent Huntington Beach Hyatt Regency Resort & Spa for four nights for 80,000 World of Hyatt points. I was upgraded to an excellent suite due to my World of Hyatt Globalist elite status. I also burned 3,000 Delta Skymiles to check a bag with all kinds of swag I picked up. I could have paid out of pocket but why pay when you have so many miles and points huh? Anyway, very light action this week here…Oh, I emailed my World of Hyatt Globalist Concierge and he helped me book the same hotel for the same conference in 2023 for four nights. Sadly, the rate went up to 100,000 World of Hyatt points for four nights.
World of Hyatt wants us to go to their hotels to eat: Dine Local 3X points on the menu. Make sure the property you want IS participating!
If you have a Chase Freedom Flex card, activate your 4th Quarter 5x Quarterly bonus HERE.
BUZZING
A section where I go on and on about some stuff that happens in my life and anything else that just does not fit in another section above.
I had an excellent showing running in the beautiful Huntington Beach boardwalk. Berlin Marathon is in nine days, I am starting to…get a little nervous now! I missed traveling so much.
Just a few pics from my trip to Cali to end this post: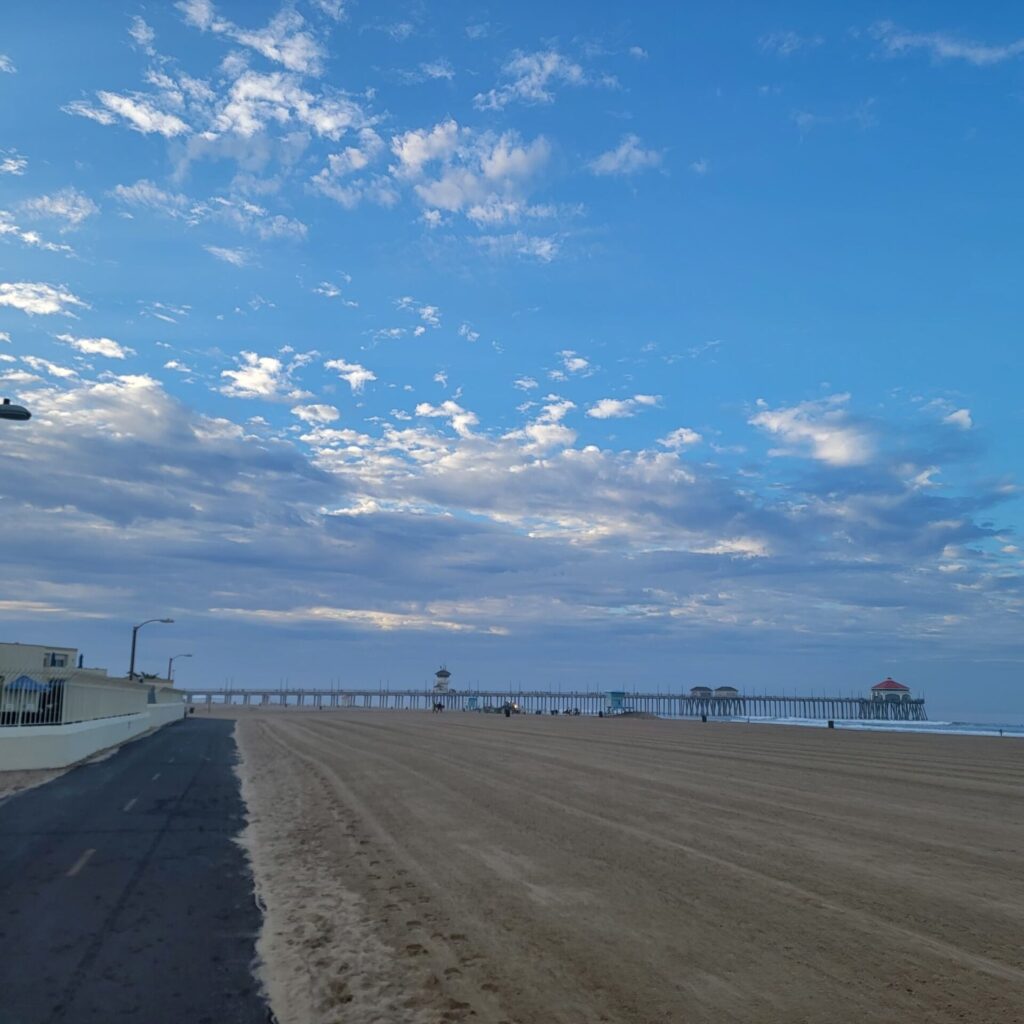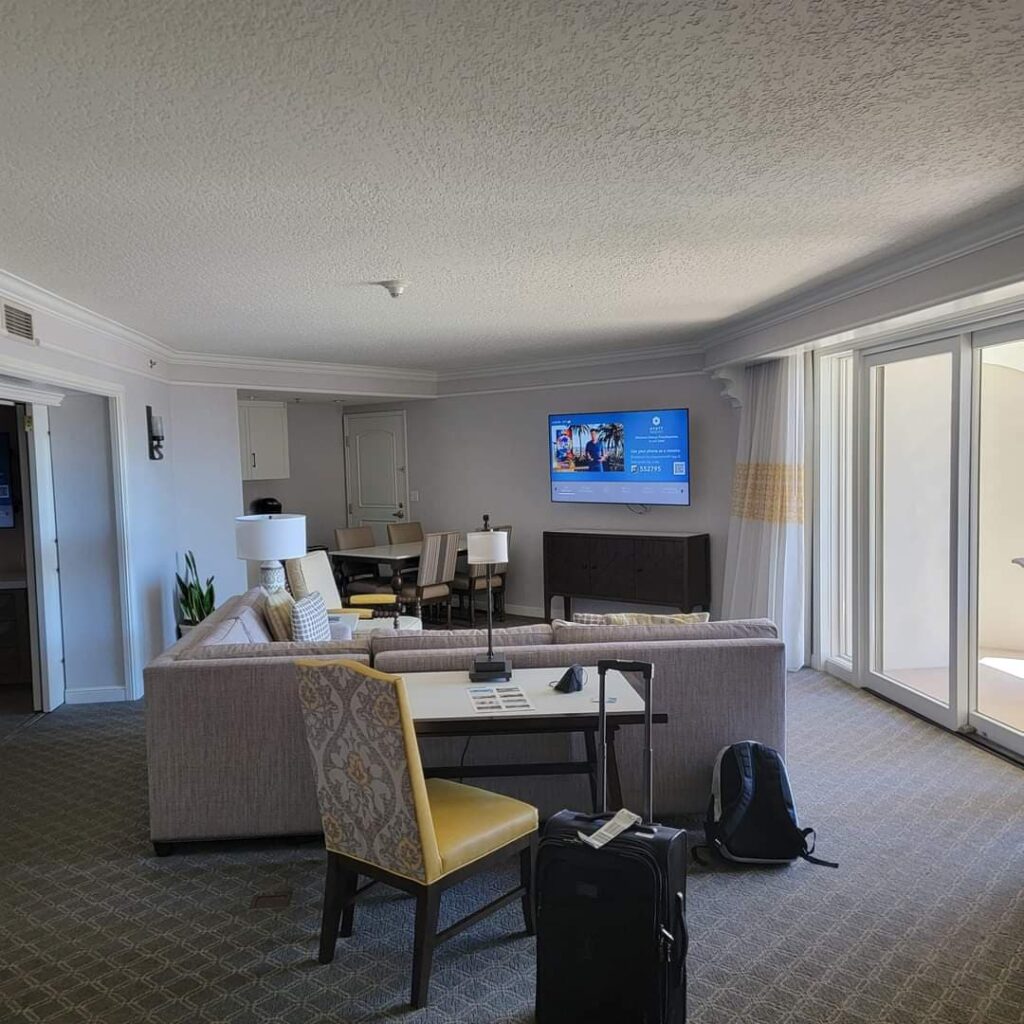 While at the conference I learned that my favorite college professor passed away. Without her I would not be here today. She made such a huge difference to many of her students and so sad we will not see her again at alumni events. RIP Mrs. Kruse, you were fierce and one of a kind! We remember the toughest teachers and never the easy ones…
Let me leave you with this…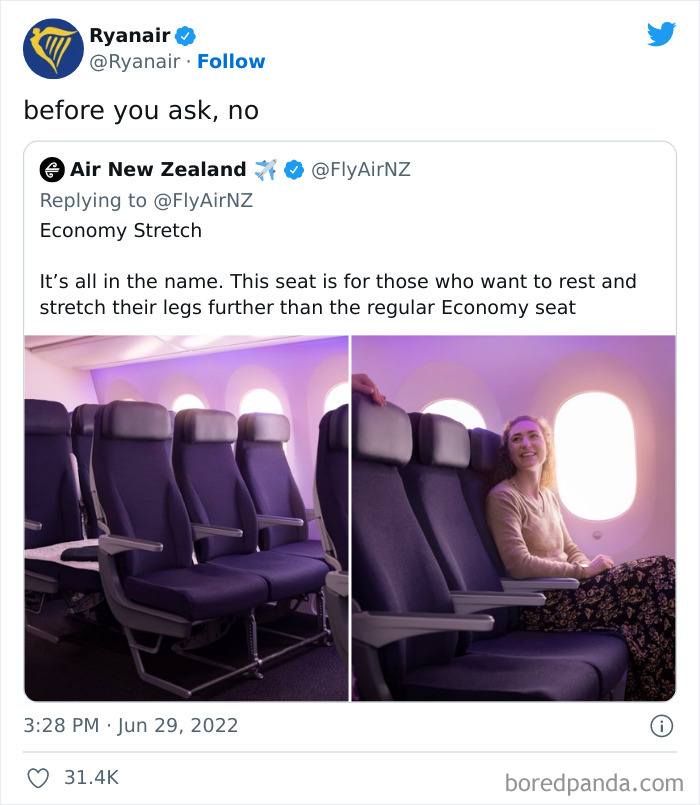 Thank you for reading my blog. If you enjoy it please pass it on to a family member or friend, thank you!
Some of the links are behind a paywall. You can try to read them using Archive.is. Or use 12ft Ladder.
TBB
travelbloggerbuzz@gmail.com
Follow TBB on Twitter @FlyerTalkerinA2.
You can subscribe to TBB below, winners only!
Opinions expressed here are author's alone, not those of any bank, credit card issuer, hotel, airline, or other entity. This content has not been reviewed, approved or otherwise endorsed by any of the entities included within the post.