We show you how to take the family using Delta Skymiles Business Class to Europe, how to get Alaska Airlines Awards, travel to magnificent Qasr Al Sarab & more.
TBB Blog Mission: To Entertain. Educate. Inspire. In That Order!
This site is

ad free

! You can support us by applying for CREDIT CARDS, please consider doing your shopping with our AMAZON AFFILIATE LINK and clicking/forwarding any of our REFERRAL LINKS. Or click on the ugly Amazon Banner on the right side, thank YOU!
This is blog post 1,001. Wow! Hey to Rick Frugal Travel Guy, you were a little off my blog was going to join the dead after three months max! #winning
Use these routes for plenty of Business Class space with your crappy Delta Skymiles.
Use Alaska Airlines miles to book award travel outside North America. Alaska's loyalty program is the best one left out there. Just wondering how long before they step in line with the others…
Get Free GoGo Wifi with these cards. A good reminder how to get these. Well, the poor intern could use some money instead of worthless stock options so consider getting any credit cards in my site or I 'll start doing "Best 10 cards for ____" posts 🙂
Must read before you travel to Ulaanbataar, Mongolia.
Are you sure you want to travel and blog? Maybe not after you read this blog post. Or is this the new way to to get more publicity?
MUST Read! David Bowie's Death Itself Was a Science Fiction Masterpiece. Indeed. #RIPDavidBowie
Another must read personal finance blog post: Probably Everything You Need to Know About Bear Markets
This Symmetry-Filled Instagram Will Satisfy Every Perfectionist's Soul. The pictures are incredible!
10 Hotels to Stay Before You Die.
Something to ponder…via Jason Zweig: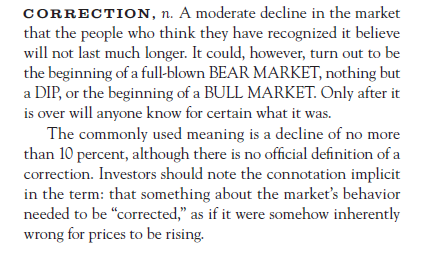 And I leave you with this…
Win an HD Video Camera, United lounge passes and more stuff by subscribing to my blog! The draw is on January 14th around 10 pm or when I get around to it! Winner will be announced this coming Saturday!
Thank you for making TBB a part of your life, I am honored! Help bloggers you appreciate & make a positive difference in your life by spreading the word about their blogs, emailing and commenting and using their few $ links.
TBB
travelbloggerbuzz@gmail.com
You can subscribe to TBB below, winners only!