Another TBB post featuring the most eclectic links around the web such as Social Security Myths, State Property Taxes, Desperate Putin, Coolest Caves, Buy & Hold never dies, green tax credits and how to claim them, how the tech economy and the IRS are evolving, celebrity crypto shills should be punished, when you have a gambling addiction you won't believe what can happen next, Russia has failed in Ukraine and how Europe took advantage to go green so much faster, all the major earthquakes, McAfee was one of a kind weirdo, how to help a depressed friend, most beautiful lakes, what they are building in Saudi Arabia is insane and a whole lot more. Posting this on Thursday while emails to subscribers should go out on Friday at 8 am. Because of travel ahead!
TBB Blog Mission: To Educate. Entertain. Inspire. In That Order!
Support TBB by applying for CREDIT CARDS or visiting our

LINKS

or Donate

You like my blog? Send a link to someone please!
This blog publishes every Friday and Tuesdays.
Welcome to all new blog readers from George, your diligent curator of the BEST web content I find and share with you. No ads, no clickbait.
I am going to try limiting the size of each blog post seeing if I can get to two about equally sized blog posts on Tuesdays and Fridays. Always experimenting and evolving here…
PERSONAL FINANCE
The topic Social Security always brings up, well, lively discussion, cough. This article lays out a few myths nicely: Myths That Won't Die.
If the Social Security trust fund had been invested in the stock market, all would be well.
It's my money—I paid for my benefits.
I would be better off if I could have invested the taxes I paid.
The payroll taxes I've paid determine the ultimate benefit received.
Social Security is a ripoff because some people pay in and never collect.
My Social Security benefits should never be taxed.
The government misappropriated the Social Security trust fund.
I have always been a very strong proponent of Buy and Hold and avoid messing with your investment portfolio as much as possible. The article Buy & Hold is Dead, Long Live Buy & Hold lays out some excellent arguments about this. Like this one: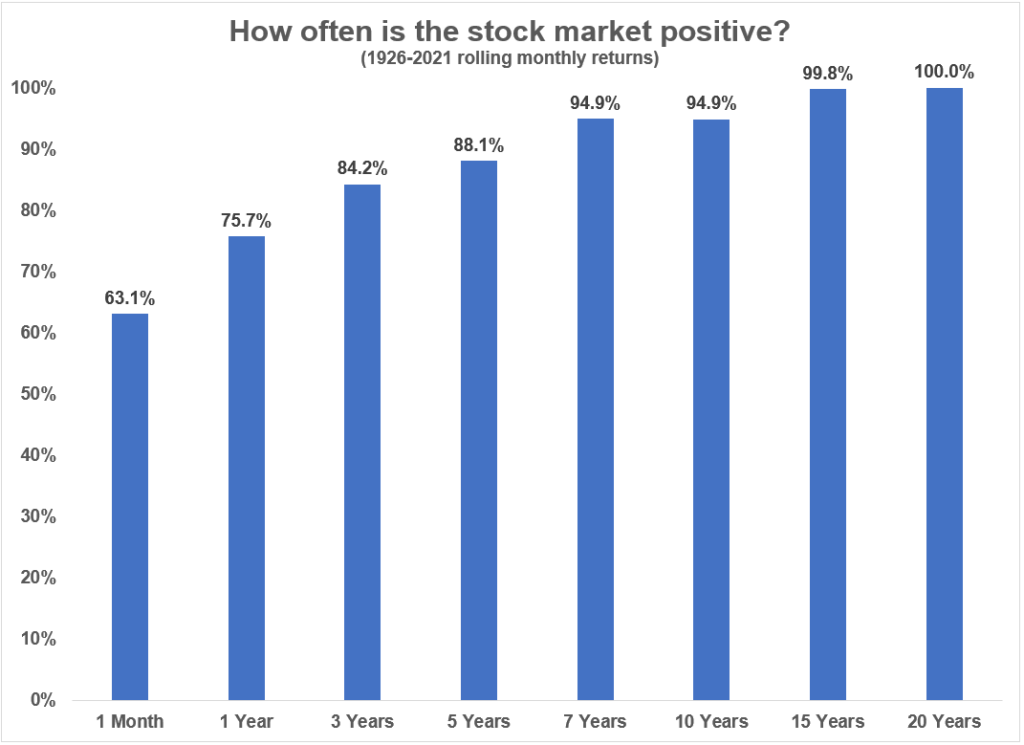 But I also would like to always add to never forget that in the long run we are all dead you guys…
There is A LOT in the Inflation Reduction Act legislation. And if you are looking to go green, brace yourself trying to figure out what savings it can mean for you. I suggest to save all receipts and just in general keep track of whatever you spend towards anything that may be deemed energy related and stuff like that and then inform your CPA about it. In the meantime, this is an excellent article if you want to get up to speed what is out there in this area: This Guide Can Help You Save Money and Fight Climate Change.
BUSINESS/ECONOMY
Fantastic presentation about the economy, mostly related to technology. All 104 slides of it. It is divided into three themes, which are: The end of free money, the New Gatekeepers, Dreams for the future.
Interesting table about Property Taxes by State.
IRS takes a lot of beatings. Finally we are seeing more meaningful steps to improve its operations! IRS accepting uploaded docs to resolve certain tax notices. This appears to be live now with 9 IRS notices along with 53 notices identified to be handled this way. Also: "In addition, the IRS will offer digital correspondence on a variety of other taxpayer interactions. During live interactions such as phone calls with taxpayers, IRS employees will be able to grant upload access by providing the link and unique access code."
CRYPTO/FTX/ELONMUSK/TWITTER
I can not explain the recent rise in Bitcoin, especially after the FTX blowup. Markets do strange things sometimes. Anyway… If You Bought Crypto Because of Larry David and Matt Damon, I'm Sorry. Never forget all these bought shills and assholes…and hopefully they lose their ass on the lawsuits against them.
Like ridiculous NBA star Paul Pierce to pay $1.4 million fine for shilling EthereumMax.
Meanwhile…Sam Bankman-Fried indicted on four new charges in criminal case.
SCAMS
If you have been reading my blog for a while you know I have very strong anti gambling views. Because some people develop a severe addiction and only awful things can result from it such as this: Lawyer spent over $10 million in loans for fake clients to live in a Las Vegas hotel and gamble '24/7′ for six months, lawsuit alleges. Oh, I also know math!
UKRAINE RUSSIA WAR
Great summary: One year later: How Russia came to fail in Ukraine, battle after battle.
If you caught Putin in his latest speech and you were surprised…you are probably not paying attention: Putin's Desperate Hours. The Russian president is frantic and lashing out in defeat.
Putin has put himself and his country in a desperate situation, and he has run out of options, including nuclear threats. This is not to say that the risk of nuclear conflict has evaporated; as I noted on the most recent episode of the Radio Atlantic podcast, there is still plenty of room for Putin to do something foolish and set a terrible chain of events in motion. But after a year, it seems that the Russian president's plan—if it can even be called that—is to consign more of his young men to the Ukrainian abattoir while hoping that the West somehow tires of the whole business. As the Atlantic contributing writer Eliot Cohen pointed out yesterday, however, Biden's visit to Kyiv and his pledge of "unwavering and unflagging commitment" had to be a "gut punch" to Putin, dashing any hopes that the Free World will give up on Ukraine.
Maybe, we should credit Putin for this? Europe Turned an Energy Crisis Into a Green Energy Sprint. Because, clearly, if it was not Putin's stupid invasion of Ukraine this would have never happened so fast!
What is perhaps most remarkable is that the European Union has not just managed to avert a crisis but has actually "turbocharged the green transition," as The Economist recently put it, potentially enough to knock a full decade off the continent's decarbonization timeline.
ODDZ & ENDZ
What psycho was this guy, wow! Fear Made John McAfee Rich. It Also Ruined Him.
This article deals with suicide, you have been warned. It is one situation probably most of us have at some point encountered or certainly have heard from another family member/friend/acquaintance. How Do You Serve a Friend in Despair? Hope this helps someone…
Very interesting: The World's Major Earthquakes from 1956‒2022.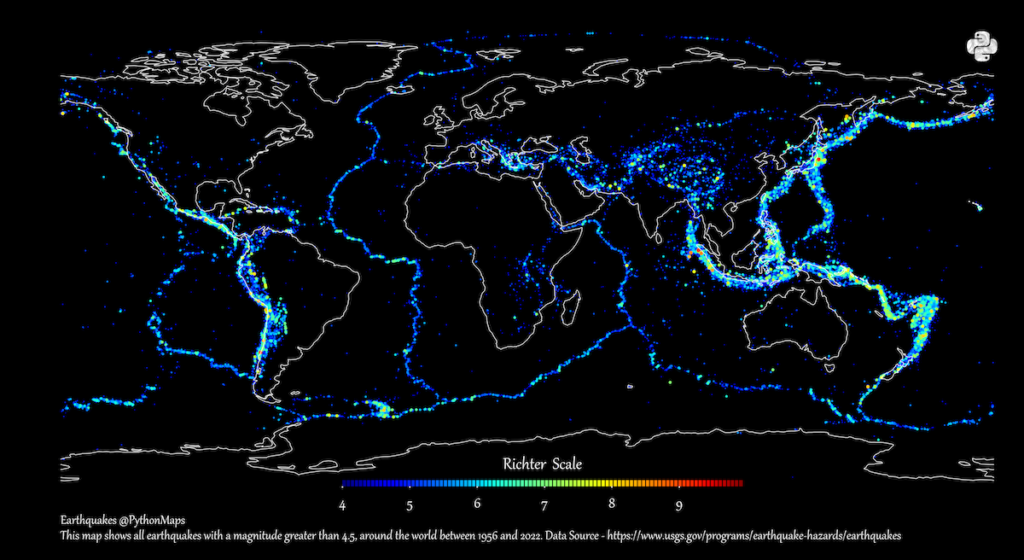 A section where I go on and on about some stuff that happens in my life and anything else that just does not fit in another section above.
In travel, shit happens. You hear of diverted flights due to airplane mechanical issues or medical emergencies. And then it happens to you. With your 83 year old mother!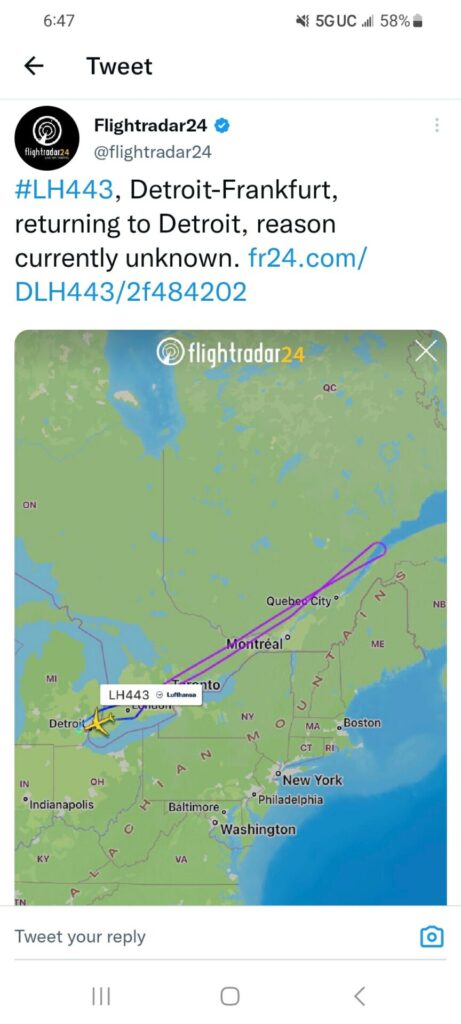 I thought about writing a separate post but just don't have the time. The flights were booked with United miles. This was my first flight on the Boeing 787 Dreamliner and I was excited! And then the entertainment system went poof. Along with the power system controlling the flat beds. Flight attendants made the flat beds manually (business class was less than half full) and as I was about to lay down to sleep the pilot said "We are going back to Detroit"…and it was one of those surreal moments. This was 2 hours plus into the flight from Detroit to Frankfurt! I wondered…wait, did I hear this right? Am I hallucinating? Is this really happening? Apparently, there was a computer problem and Lufthansa did not want us to be flying over the Atlantic ocean with it. I guess it was not that critical to divert to the nearest airport? Anyway, the whole luggage reclaiming and rebooking process left much to be desired, Lufthansa could do much better! We were rebooked for two days later…on the same plane I think. I was too tired to even think of compensation, just wanted to get home because it was way past our bed time! Also, in the Detroit airport, prepare to push the wheelchair you requested yourself!
Update: I guess Lufthansa took control of the reservation and rebooked us with a far inferior routing and seats. Flying out later today as of publishing (early) time. I am going to take a look at this EU261 law thing for claiming compensation when I return if I have time. If you have any suggestions on how to go about this please let me know. And if you think it is a waste of time also please let me know. First, I had to clear my driveway from fallen tree branches because of a crazy ice storm last night. Maybe God is sending me a message this is not the right time for my mother to go back to Greece?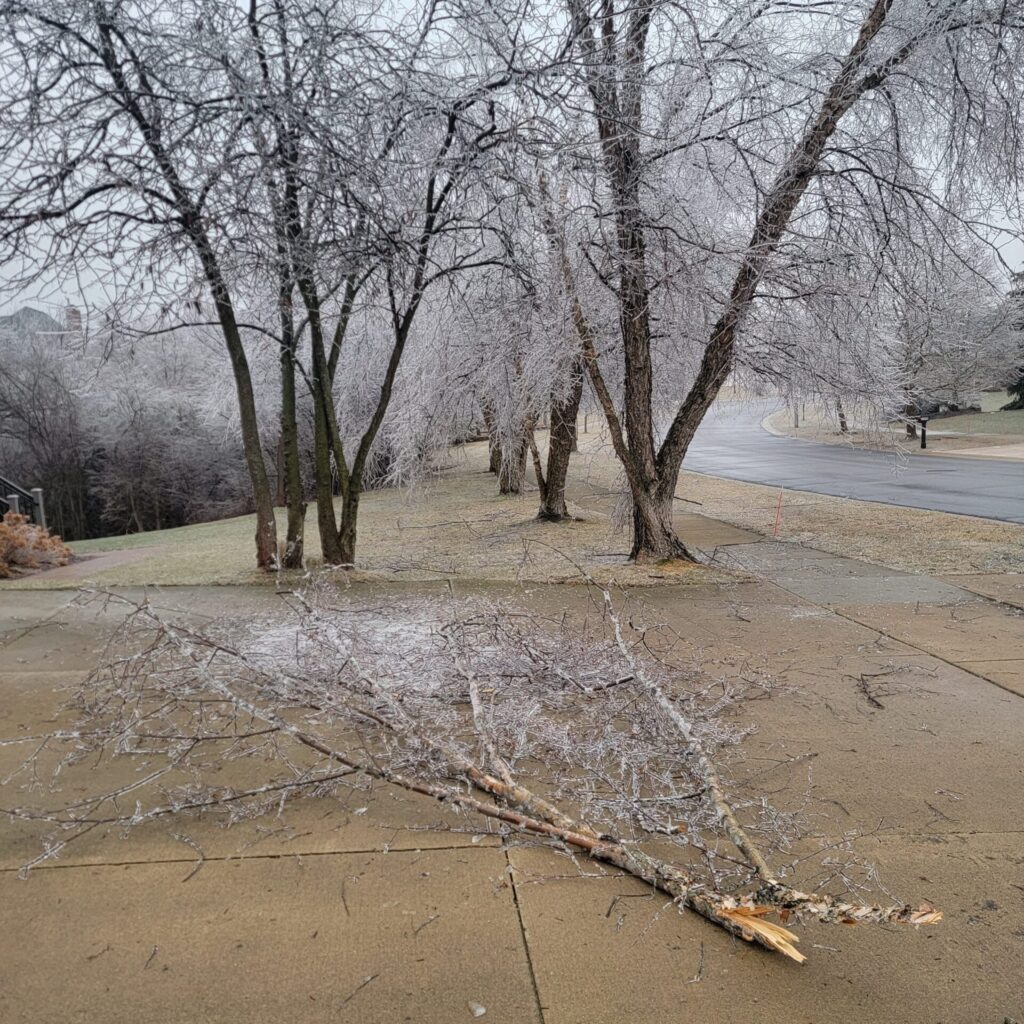 Everything below deals with the hobby of collecting frequent flyer miles and points. If you are not interested, you can stop here, thank you.
MILES & POINTS NEWS/PROMOS/MY ACTION
I added the 70k Bank of America Alaska Airlines Business card in the HOT CREDIT CARD OFFERS below. Pretty good offer for a $75 annual fee card with a $4,000 minimum spend in 90 days. Earning on the card sucks and I guess there is a $121 Companion Fare that too many bloggers glorify to sell more of them. If you know what you are doing and choose to support my blog you can find it HERE.
Register HERE for the latest World of Hyatt promotion to earn up to 3,500 bonus points every two nights between March 20 and May 26, 2023.
This is What Works? Using Amex Airline Fee Credits in 2023.
It is getting kind of annoying keeping up with all the Capital One Venture card variations. So, Capital One recently came up with a new offer offering 40,000 mile bonus on the no fee Capital One VentureOne Rewards Card. You get the 40,000 points after just $1,000 spend in the first 90 days and there is no annual fee. The card basically just earns 1.25x points per dollar. If you like $400 in travel or want to transfer to an airline partner this US bank will offer these points to you as part of its marketing budget trying to hook some card holders for years paying 20%+ interest rates on credit card balances they carry for years…do NOT be one of them! Anyway, if you can't help yourself please consider supporting this blog HERE.
MILES & POINTS
HOT CREDIT CARD OFFERS: 90k CHASE Ink Cash, 90k CHASE Ink Unlimited, 75k Capital One Venture X, 100k CHASE Ink Business Preferred, 70k Bank of America Alaska Airlines Visa, 60k CHASE Sapphire Preferred, 60k CHASE World of Hyatt Visa, 20k CHASE Freedom Flex, 175k IHG Rewards Premier and many more, including many AmericanExpress cards, including Delta, Marriott and Hilton cards! Please check out my Affiliate links. Terms apply to American Express benefits and offers. Visit americanexpress.com to learn more. If you do not see a credit card with my affiliate links, perhaps I could refer you?

This section is about my hobby addiction of collecting frequent flyer miles and hotel points since the early 1990's! SKIP if you are not into it!
As of today, I have burned 150,000 miles/points year to date in 2023 and have 4,453,207 miles/points in the bank. Some do drugs, I do miles lol!
Thanks to US banks, very lucrative travel rewards credit card offers come and go all the time. This section will act as a reference point on the best CURRENT offers. I will designate new material preceded by NEW.
BEGINNERS
The Beginner's Guide to Getting Started with Credit Cards, Points & Miles
BASICS: This travel hacking hobby is mostly about getting the fat Signup Bonus of travel rewards credit cards while of course NEVER EVER carrying a balance. Banks have a marketing budget and are willing to give us many THOUSANDS of miles/points to travel mostly for free hoping to hook us to charge 20%+ interest rates on our balances. The poor souls who fall for their marketing paying these ludicrous interest rates end up subsidizing us responsible consumers who enjoy taking advantage of, cough, such bank marketing budgets! Some of us have been doing this for thirty years creating amazing travel memories…Feel free to ask me questions or post them in the comments.
BASICS: Prefer credit cards from the proprietary points programs of banks, such as Chase Ultimate Rewards, American Express Membership Rewards, Citi ThankYou Network, Capital One Rewards Miles because they are a lot more flexible and are not devalued as frequently. Over pure airline and hotel travel rewards credit cards. Pure cash back credit cards may work for you best and they are getting more valuable as airline and hotel loyalty programs keep getting devalued. Sometimes, a pure no annual fee 2% cash back card works best for simplicity!
The Capital One Venture X card offers a 75,000 point Signup Bonus after a minimum spend of $4k in the first three months. If you like simplicity and looking for one (premium) card, I highly recommend this card (and yes, I have it myself!). It has an annual fee of $395 but it comes with a VERY easy $300 statement credit for travel booked on its excellent travel portal, essentially turning it into a $95 annual fee card. But wait…there is more! On each card anniversary you earn 10,000 points essentially making it FREE! Every dollar of spend earns 2 points and flights booked on the travel portal earn 5 points per dollar. You get access to Capital One and Plaza Premium airport lounges and a Priority Pass Select lounge membership and, this is important, you can add FOUR authorized users FOR FREE who can also have their own Priority Pass Select airline lounge membership. You can transfer your Capital One points to up to 18 Transfer Partners. No foreign transaction fees. Free Hertz President's Circle rental car top elite status. Cell phone protection and PRIMARY rental car coverage. Awesome seats at baseball stadiums for just 5k points each. And lots more. Available with my Credit Card Links, thank you for your support!
7 Sweet Spots to Use 75K Capital One Venture Miles
7 Underrated Benefits of the Capital One Venture X Card
Chase IHG Rewards Premier Card 175,000 Points Signup Bonus. After only $3,000 in spend in the first three months. Not free, you gotta pay the annual fee of $99. Free night up to 40,000 points per night starting with the second year of holding the card. Automatic Platinum status (which is not a big deal) while you hold the card. Card earns 26x per dollar spent on IHG properties, 5x on travel/dining/gas and 3x everywhere else. Fourth reward night free on stays of 4 or more nights. Under Category/Hotels HERE, thank you.
Six new higher offers for the consumer and business Delta Gold, Platinum and Reserve cards. I do not recommend Delta Skymiles, especially with so many better and more flexible points choices out there. Unless you know what you are doing and you can swing more of them because they work for you. Or you can jump on the Delta Flash Sales right away…Available HERE.
Some of the links are behind a paywall. You can try to read them using Archive.is.
TBB
travelbloggerbuzz@gmail.com
You can subscribe to receive every post below:
Opinions expressed here are author's alone, not those of any bank, credit card issuer, hotel, airline, or other entity. This content has not been reviewed, approved or otherwise endorsed by any of the entities included within the post.