Another TBB post featuring the most eclectic links around the web such as how to stay the course in investing, the AI goldrush is on, how Lara Logan went insane, maximizing Air Canada's Aeroplan loyalty program, investing tips for youngsters, crypto is a cult, Ukrainian counteroffensive is on slowly, another weird cult in Brazil with spaceships, resource keeping track of optical illusions, another dude starting his own country, the ten most unusual hotel room service requests and a lot more, enjoy the weekend!
TBB Blog Mission: To Educate. Entertain. Inspire. In That Order!
I use and recommend Proton VPN <—– REFERRAL LINK
You like my blog? Send a link to someone please!
No ads, no clickbait. No sponsored posts.

This blog publishes every Friday and most Tuesdays…for now. Since November 2012, wow!
PERSONAL FINANCE
You need to avoid getting distracted by financial media. And just focus on the long term, what you do best and what is important to you. Daily stock price movements and what the Fed is going to do on its next meeting is NOT important to your cherished goals! This is Why You Stay the Course.
…staying the course was the right move whether stocks cratered even more or took off like a rocket ship. Why? What's the alternative? Guess what will happen next? Good luck with that. Even the pros have no idea what will happen next in the market.
And I am in full agreement with this:
This is why I'm such a big proponent of having an investment plan that you can stick with through a wide range of market and economic environments.
Staying the course means going against your own emotions at times.
Staying the course means thinking and acting for the long term even when it doesn't feel right in the short-term.
Staying the course means preparing not predicting.
Staying the course means doing nothing when that's what your plan calls for.
Unfortunately, doing nothing is hard work because markets are constantly tempting you to make changes to your portfolio.

Intelligent investors realize effort is often inversely related to results in the market. Just because you do more or try harder doesn't guarantee better results. In fact, doing more is more often than not damaging to your investment performance.
Doing less or doing nothing at all most of the time is the right way forward for the majority of investors.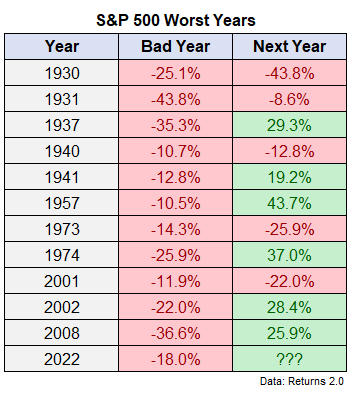 There is some good really good advice here: 8 Tips for Investing in Your 20s and 30s.
Put debt in its place.
Make the investment in human capital.
Build a safety net.
Kick-start your retirement accounts.
Focus on tax-sheltered vehicles.
Choose Roth if your taxable income is low or you're multitasking.
Invest in line with your risk capacity.
Employ simple, well-diversified building blocks.
CRYPTO/AI
This headline, ouch, brutal! 'It's not even good for money laundering': 'Black Swan' author Nassim Taleb lashes out at Bitcoin and says it's 'transformed into a cult'. Oh boy, I can not wait for the crypto bros to unleash some venom against me again. Hey, I am not the one saying it you guys!
Cryptocurrency falls short on its claim to streamline payments, and doesn't even facilitate illegal transactions well, Nassim Taleb told Bloomberg…
I am seeing more crypto bros morphing into AI experts lately, be careful out there! Some good advice here urging caution ahead: Chasing the AI Goldrush.
Every single "hot" trend eventually went cold. If you got in early, you made bank. If you got in late, you got smoked. The only way to win the "trend" game is by being early. Once it's in the mainstream news, you're too late…There's an opportunity cost associated with chasing hot topics like this. Betting your entire business or personal brand on AI distracts from your ability to build something with real staying power. And the second that the zeitgeist changes? It's back to square one…But going all in is a dangerous game. AI might change the world, but it won't change human behavior.
RUSSIA UKRAINE WAR

Good post from the former ambassador to Russia Michael McFaul: Context for the Guessing Game about the Ukrainian Counteroffensive. Personally, I think Ukraine is still in the "shaping operations" phase. In other words, the big attack has not started yet. Based on what we have seen so far, I expect Ukraine to surprise us on the upside and Russia on the downside. Never forget that…
No matter how much territory Ukraine takes back in these current battles, Ukraine has already won the broader war. Only a catastrophic failure by the Ukrainian armed forces or a miraculous strengthening of the Russian armed forces could change the general trajectory of this war. Both are unlikely.
Mr. McFaul then proceeds to show how every single goal Putin stated in his February 21 tirade speech has failed miserably. Frankly, I am surprised nobody got Putin from the inside yet…
ODDZ & ENDZ
Every once in a while online there is something that explodes that involves an optical illusion. You remember that one some years ago about the dress that took the internet by storm? Here is a link with 151 Illusions & Visual Phenomena with explanations. Enjoy and watch your beautiful eyes, ok?
There are some weird religions/cults out there. I had never heard of this one in Brazil with almost one million followers. Here is a short video: Mother of the Dawn. Oh man, spaceships and stuff, wow. Their colorful attire reminds me of the disco era you guys. The video ends with a shot of her son who is now the leader of the church cult and, I don't know, would you trust this guy? 🙂 Here is the intro of the video, enjoy:
In the early 1950s, in a remote corner of Brazil, a female truck driver named Tia Neiva started having visions of extraterrestrial spirits; shortly after, she began to gain a following, which led to her creation of a religion called Vale do Amanhecer (Valley of the Dawn) which practices various elements of Christianity, Spiritism, Umbanda, and religious beliefs in UFOs. In our documentary, Mother of the Dawn, we explore how this religion came to have 800,000 followers, but is virtually unheard of to the rest of the world.
I remember watching Lara Logan in 60 Minutes. And then, I keep repeating to myself WTF happened to her? How can some people change so drastically and go kookoo? This article gets deep into her metamorphosis: A Star Reporter's Break With Reality. My explanation? I don't know. Maybe it was the deep trauma she endured during her assault in Cairo? I don't know, just sad, she is completely unhinged now, there is no hope…
TRAVEL
I think these dudes with way too much time on their hands buying a tiny piece of land and declaring it a country is getting a little too much? Anyway, here is another one: He ran out of countries to visit, so he created his own. The name of it? Slowjamastan. The Sultan of this "country" is Randy "R Dub!" Williams, a San Diego DJ. Where is it? Somewhere in the California desert. Come on!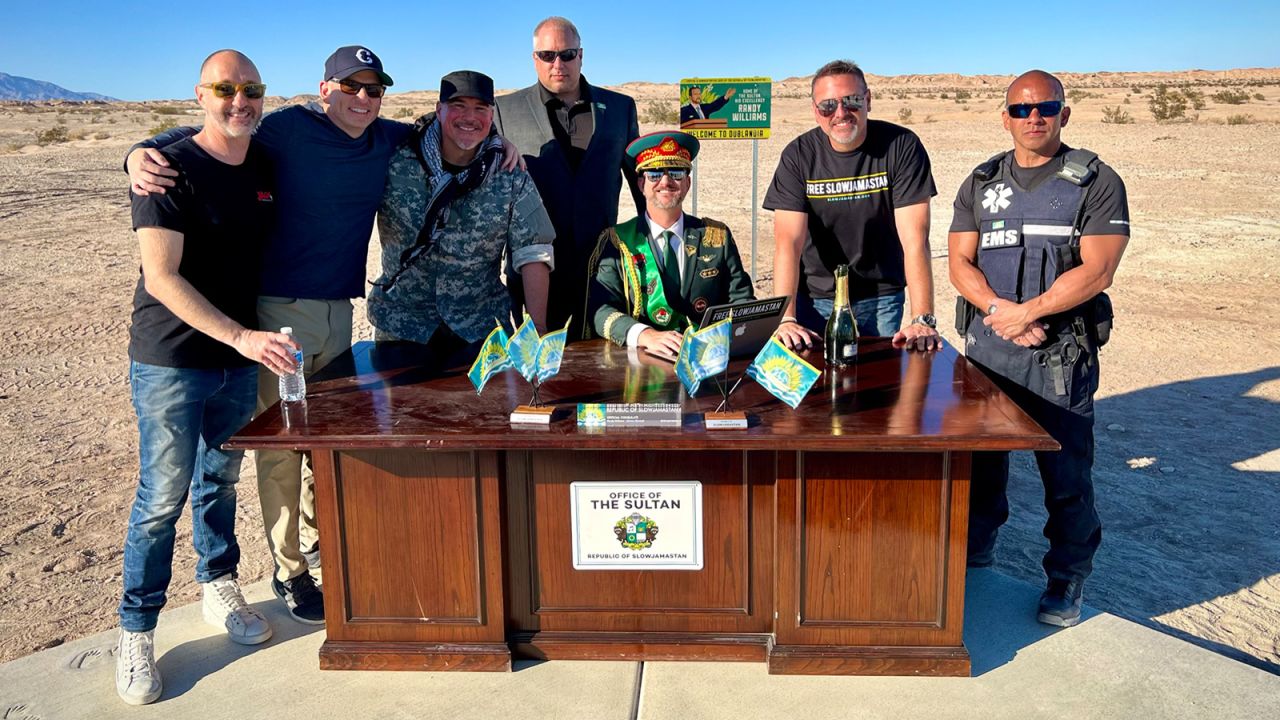 Not sure about these lists…but they can be fun sometimes. Like this one from Hotels.com about the Top 10 Most Unusual Room Service Requests. If a blog reader requested any of these please leave now lol.
Diet water
Melted ice cream
Blowfish
Boiled bottled water
A cooked fish that the guest brought with them
Cockle popcorn
No-egg-white omelet
Rice bowl for a dog
Bison
Eggless eggs in hell (shakshuka)
BUZZING
A section where I go on and on about some stuff that happens in my life and anything else that just does not fit in another section above
Great article about the new NBA Champions! The Denver Nuggets Were Built to Last.
I did not get to watch the USA-Mexico soccer game last night. Start time was 10 pm EST and there is no way I can stay up so late these days. I LOVE these games, what a rivalry! And I guess it did not disappoint with 4 red cards and a 3-0 win by the US. And Mexican fans chanting anti-gay slurs, WTF!
Every summer in Ann Arbor we enjoy the Ann Arbor Summer Festival. Free music, movies and more. We have not made it out there yet for several reasons, mostly because many performances were canceled due to rain. Tomorrow Saturday June 17 we have some pretty good Latin/Cuban music I am going to check out though. Looking forward to watch these two guys, mariachi punk with Pancho Villa's Skull anyone? Straight from a grocery store lol!
I started watching the Unabomber series on Netflix, just could not help it…
This blog started with a focus on miles and points and travel. It has evolved since then. Everything below deals with the hobby of collecting frequent flyer miles and points. If you are not interested, you can stop here, thank you.
MILES & POINTS NEWS/PROMOS/MY ACTION
Pretty good trick for the next time you stay at a hotel and have a hard time connecting to its wifi. Just type cnn.com and it will work…
This makes a lot of sense as Chase Ultimate Rewards point transfers to United Airlines no longer have the bang they used to. Transfer from Chase to Aeroplan with 20% Bonus. Actually, there is an additional Chase 10% bonus making this a juicy 30% bonus. So, 100,000 Chase UR points transfer becomes 130,000 Air Canada Aeroplan miles. I will take a look at my Chase UR point balances over the weekend and decide what to do…
Speaking of Aeroplan, this is a good refresher that it may become the Go to Chase transfer…until its own next devaluation that is. How to Maximize Air Canada's Aeroplan Program.
My blog is not about selling you plastic like the vast majority of the bloggers salesmen in this industry. Actual sales here can be counted in one hand's fingers in the past three months, please don't laugh. Having said that, I should remind you that Delta Skymiles are the worst among all mileage currency, nothing comes close. Well, maybe Spirit Airlines miles lol. But if you are intent on getting more Skymiles for whatever reason you should know that Amex has recently introduced new signup bonuses that are not definitely the highest ever. New DeltaAmex Welcome Bonuses. And it would help this blog a lot to carry on if you decide to get them with my Credit Card links.
Not much mileage action these days. I still need to book a rental car for the Seattle trip in August and all intra Asia flights for November trip to Singapore and Thailand. And flights to London Heathrow for April 2024 London Marathon.
ADVANCED:
In retrospect, maybe I should have worked on some cheap award Hyatt stays near me to complete the Bilt Globalist promo, oh well. With only 15 credited World of Hyatt nights to date and 23 award nights booked the rest of this year…hitting the 60 night requirement to retain World of Hyatt Globalist elite status appears to be a very long shot.
MILES & POINTS
HOT CREDIT CARD OFFERS: 75k CAPITAL ONE Venture X, 75k CAPITAL ONE Venture Rewards,  75k CHASE Ink Business Cash, 75k CHASE Ink Business Unlimited, 100k CHASE Ink Business Preferred, 60K CITI Premier, 40k CAPITAL ONE VentureOne Rewards, $1,000 Cash Back CHASE Ink Business Premier, 140K CHASE IHG Rewards Premier, 60k CHASE Sapphire, 60k US BANK Business Altitude, 60k and 30% off on three Personal CHASE Southwest cards and many more, including many AmericanExpress cards such as Delta Airlines, Marriott Bonvoy and Hilton Honors cards!  Please check out my Affiliate links. Terms apply to American Express benefits and offers. Visit americanexpress.com to learn more. If you do not see a credit card with my affiliate links, perhaps I could refer you?

This section is about my hobby addiction of collecting frequent flyer miles and hotel points since the early 1990's! SKIP if you are not into it!
As of today, I have burned 661,000 miles/points year to date in 2023 and have 4,277,082 miles/points in the bank. Some do drugs, I do miles lol!
Thanks to US banks, very lucrative travel rewards credit card offers come and go all the time. This section will act as a reference point on the best CURRENT offers. I will designate new material preceded by NEW.
BEGINNERS
The Beginner's Guide to Getting Started with Credit Cards, Points & Miles
BASICS: This travel hacking hobby is mostly about getting the fat Signup Bonus of travel rewards credit cards while of course NEVER EVER carrying a balance. Banks have a marketing budget and are willing to give us many THOUSANDS of miles/points to travel mostly for free hoping to hook us to then charge confiscatory 20%+ interest rates on our balances. The poor souls who fall for their marketing paying these ludicrous interest rates end up subsidizing us responsible consumers who enjoy taking advantage of, cough, such bank marketing budgets! Some of us have been doing this for thirty years creating amazing travel memories…Feel free to ask me questions or post them in the comments, we were all newbies once!
BASICS: Prefer credit cards from the proprietary points programs of banks, such as Chase Ultimate Rewards, American Express Membership Rewards, Citi ThankYou Network, Capital One Rewards Miles because they are a lot more flexible and are not devalued as frequently. Over pure airline and hotel travel rewards credit cards. Pure cash back credit cards may work for you best and they are getting more valuable as airline and hotel loyalty programs keep getting devalued. Sometimes, a pure no annual fee 2% cash back card works best for simplicity!
The Capital One Venture X card offers a 75,000 point Signup Bonus after a minimum spend of $4k in the first three months. If you like simplicity and looking for one (premium) card, I highly recommend this card (and yes, I have it myself!). It has an annual fee of $395 but it comes with a VERY easy $300 statement credit for travel booked on its excellent travel portal, essentially turning it into a $95 annual fee card. But wait…there is more! On each card anniversary you earn 10,000 points essentially making it FREE! Every dollar of spend earns 2 points and flights booked on the travel portal earn 5 points per dollar. You get access to Capital One and Plaza Premium airport lounges and a Priority Pass Select lounge membership and, this is important, you can add FOUR authorized users FOR FREE who can also have their own Priority Pass Select airline lounge membership. You can transfer your Capital One points to up to 18 Transfer Partners. No foreign transaction fees. Free Hertz President's Circle rental car top elite status. Cell phone protection and PRIMARY rental car coverage. Awesome seats at baseball stadiums for just 5k points each. And lots more. Available with my Credit Card Links, thank you for your support!
Get 75K Miles, Lounge Access & More with the Capital One Venture X Card
Other worthy credit card deals going on currently:
  100K Points & A Low Annual Fee: A Full Review of the Chase Ink Business Preferred Card
REFERRAL LINK: New Offers for United Credit Cards, Earn Up to 80,000 MileagePlus Miles
Remember, you are NOT allowed to ever carry a credit card balance if you ever get a credit card here!
Let me leave you with this:
Some of the links are behind a paywall. You can try to read them using Archive.is.
Thank you for reading my blog. If you enjoy it please pass it on to a family member or friend. Or Buy Me a Coffee, thank you!
TBB
travelbloggerbuzz@gmail.com
You can join 570 email subscribers to receive each blog post by entering your email address below and then clicking on Subscribe:
Opinions expressed here are author's alone, not those of any bank, credit card issuer, hotel, airline, or other entity. This content has not been reviewed, approved or otherwise endorsed by any of the entities included within the post.