Another TBB post featuring the most eclectic links around the web such as staying the course in investing, Crypto is not dead yet, Charlie Javice profile, AI hype and fear in overdrive, investing road map for midcareer accumulators, the Pentagon Papers, foreign accent syndrome, amazing photography, beheadings in a small Massachusetts island, 14 places to visit where nature puts on its own light show, a hilarious obituary, OceanGate and NBA Draft, my birthday, the miles/points hobby is in a difficult phase and more!
TBB Blog Mission: To Educate. Entertain. Inspire. In That Order!
I use and recommend Proton VPN <—– REFERRAL LINK
You like my blog? Send a link to someone please!
No ads, no clickbait. No sponsored posts.

NEW: This blog publishes every Friday. And whenever I feel like it, it may be Tuesday or Wednesday or maybe even on the weekend! Or just Friday…I don't know! This is a one man labor of love operation.
PERSONAL FINANCE
I keep saying ignore market "gurus" making predictions! I refuse to answer questions like "Is this a good time to buy stocks?" or "Where do you think the S&P 500 Index will be next week/month/quarter/year?". It is an amazingly useless exercise and waste of your time. More dangerously, it can mess with your head. And getting your head messed with almost always leads to subpar results, sometimes disastrous! Anyway, this was my properly placed intro into this "Staying The Course" article. You may have noticed a theme about sticking with your plan in my blog perhaps. Easy to say but very difficult to do! Some excerpts below:
Study after study has found that investors do better, on average, when they avoid reacting to their investments' periodic ups and downs, and instead just stand there. I share that view, but this is sometimes easier said than done. That's because—despite all the data—it just doesn't feel like a satisfying strategy to submit to the whims of the market.
Prognosticators don't know the future. They don't know which way industries, companies or individual stocks are going. But that, in a way, is a good thing. It means you can safely tune out these folks and avoid reacting to their (flawed) predictions.
If companies were able to persevere—and even thrive, in many cases—despite the challenges of the past three years, that should reassure you that profits, and thus share prices, will continue to rise, despite periodic downturns.

The more dramatic the prognostication, the more likely it is to get airtime. That means investors hear less from commentators with more balanced views. It's not a great situation. But as individual investors, we can use this to our advantage. By recognizing that a lot of financial news is really just entertainment, it's easier to tune it out.
Headline stress disorder…is the detrimental result of our always-on media culture. By now, it's not news that "doomscrolling" on social media impacts our mental health. But research has found that it may even be affecting our physical health—at the DNA level. To be sure, this research is evolving. But in combination with all of the other factors, I see this as another compelling reason to take Bogle's advice. When those around you are losing their heads, there's no need to join them.

Here is an article for readers in their 40s and 50s: An Investing Road Map for Midcareer Accumulators. Key financial priorities for investors in the peak earnings years of their 40s and 50s. I am in agreement here.
Here are some key priorities to keep in mind if you're a midcareer accumulator looking to make sure you're on the right track with your financial and investing life.
Nurture your human capital.
Balance college funding with other goals.
Protect what you have.
Combat lifestyle creep and step up your savings.
Employ additional accounts for retirement savings.
Begin to derisk your portfolio.
Don't assume a larger portfolio means more complexity.
Rightsize your advice.
CRYPTO
So, Is Crypto Dead? Well, as I am typing this, bitcoin's price is over $30,000 again! Amazing that this "asset class" just does not want to die! Actually, we had some developments last week with a few more companies filing for a Bitcoin ETF with the SEC, most importantly Blackrock. And then we had some big guns get together to actually really go ahead and set up an exchange for institutional clients that will adhere to actual accepted practices and none of the decentralized scam prone shit we have been annihilated with over so many years…If you have been reading my blog, you know I was never a crypto fan. I actually posted this special warning before the latest collapse. The Atlantic article pretty much puts together all the reasons why crypto has not taken off but the one I always come back to is….SCAMS!!!!
In the world of crypto, big firms are scams. Little firms are scams. Stable coins are scams; exchanges are scams; NFT schemes are scams; initial coin offerings are scams; tokens are scams. Firms run by self-proclaimed altruists are scams. Firms run by the shadiest dudes you can possibly imagine are scams. "There have been a lot of putatively decentralized Web3 companies that were really just three guys and a pair of servers in a pump-and-dump coin scheme," Will Wilkinson, the head of policy at TBD, a bitcoin-focused subsidiary of the fintech giant Block, told me. And even simple, legitimate crypto activity remains prone to fraud. Hackers purloined nearly $4 billion of bitcoin and other cryptocurrencies last year alone, according to the research group Chainalysis.
SCAMS
If you are interested in scams we have mentioned here several times how a young founder of a financial aid startup managed to sell it to JP Morgan Chase for a cool $175 Million. Until she got sued for fraud. This is a must read imho: The unauthorized profile of Charlie Javice, the millennial founder accused of fooling JPMorgan to the tune of $175 million. We must let the court process proceed, innocent until proven guilty. But, oh my, the author goes deep into her upbringing and parents and schooling and…I keep shaking my head. Somewhere along the line I think she crossed the line to breaking the law it appears. Also, very interesting that she is fighting all charges instead of going for a deal with the prosecutors, I guess we will find out soon if this is the right legal strategy. And, you know, when is Netflix coming out with a special about her and who is the actor to play her, any suggestions?
Her dad is French and has been around the investment industry, including stints with Goldman Sachs and Merrill Lynch. Her mom had her own life coaching business and would not stop posting on Facebook showing off how amazing her daughter was. They divorced and Charlie lived with her dad. She lived like she had lots of money and she was extremely ambitious and charismatic. It immediately brought to mind Elizabeth Holmes of Theranos, currently locked up for 11 years. Anyway, it is an excellent well done investigative journalism article, thanks to the writer.
AI
I am still learning about AI and am being cautious. I am seeing a lot of grifters move to it from the crypto/blockchain/web3/NFT space so I am wary. And most of the hype is being unleashed by the exact same people who have a conflict of interest in hyping it up! Anyway, this is a good read: We are spectacularly bad at predicting the future. Ignore the AI hype and fear. Nobody actually knows what will come of AI. But we can console ourselves with the knowledge that nobody has ever really known anything about the future.
Many of today's claims about AI seem reasonable. But the problem is that every new technology inevitably exhausts itself at some point and ceases to develop in any fundamental way — and what is especially difficult is that we can never know what that limit will be or when it will arise…Then again, sometimes technology really does deliver, and sometimes it suddenly pushes beyond what seemed like a developmental limit. Maybe even the wildest predictions about AI are woeful underestimations. The point is that we have always been terrible at predicting the future and that our inability to do so is a strange but inescapable truth. 
Ancient Greek historian Diodorus of Sicily may have put it best when he said, "What is strange is not that unexpected things happen, but that not everything which happens is unexpected."
Anybody can say we will have flying cars or establish a lunar base, but it is much harder to invent flying cars or take us to the Moon. Anybody can hold forth about what AI will or will not do. Rarer are those with the intention and means to bring such possibilities to life. These people we ought to take more seriously.
Also, it is amazing how fast companies can do this!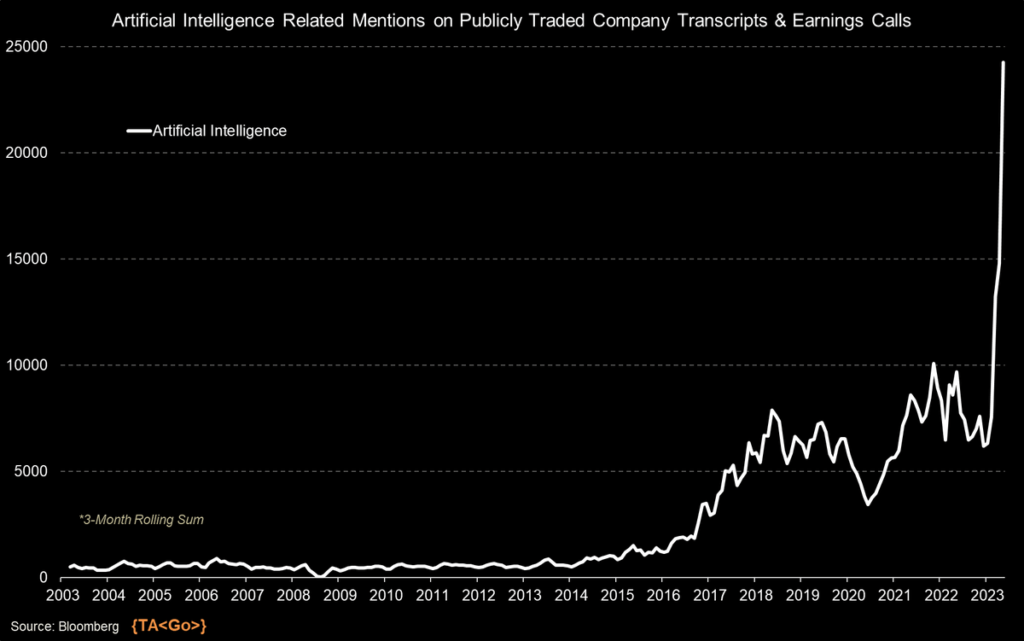 ODDZ & ENDZ
To honor Daniel Ellsberg who recently passed away, here is a fantastic tribute podcast to him and the journalist Robert J. Rosenthal who together brought us The Pentagon Papers: Secrets, Lies and Leaks that changed US history. For the better I may add…
Ok, here we go with another podcast, much shorter one: The Enigmas of Foreign Accent Syndrome. I am sure we all heard of people who collapse and then wake up speaking a totally new language…or definitely stick with a new foreign accent. And we all wondered what the hell just happened. This is what you will learn listening to this, it is a real, frightening—and bizarre—neurological disorder…
Amazing photography here: In pictures: Robber flies win insect photo competition.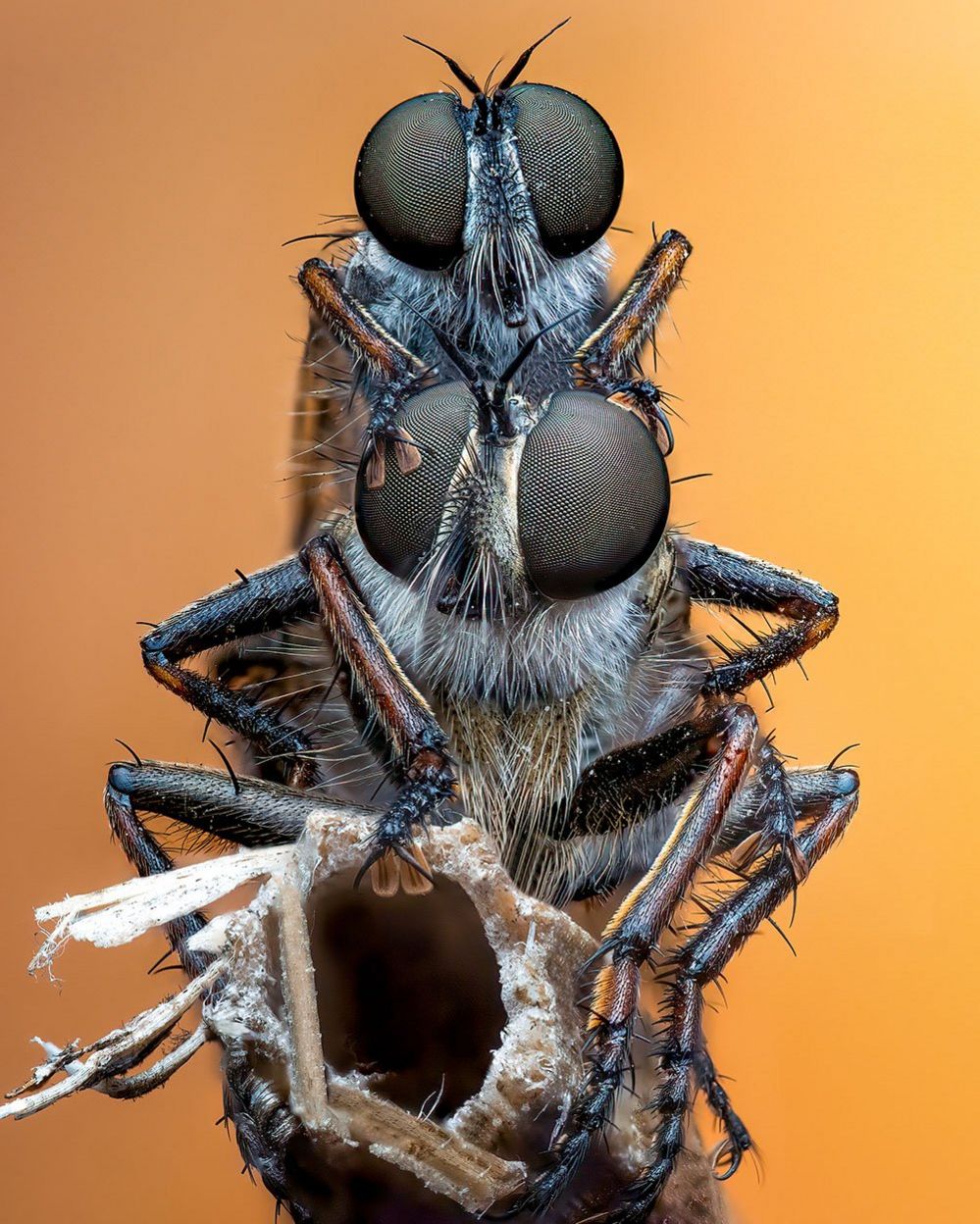 TRAVEL
For the aviation geeks reading my blog, this link is for you from the Skiathos island in Greece airport, feel the power of a SAS Airbus A320 airplane engines thrust!
There is one place in the US you can check out beheadings. The Mystery of the Headless Millipedes. Every summer, hundreds of millipedes are murdered on one small Massachusetts island. Nature can be really weird sometimes…

For decades, scientists have tried to find the answer to the question of why the headless millipedes turn up by the hundreds every summer on Tuckernuck. This phenomenon, on this scale, happens nowhere else on Earth.
Let's continue with more unique places to travel to. How about these 14 Places Brightened by Bioluminescence you guys. Where nature puts on its very own light show. Light them up!
This new treetop walkway in Norway looks really cool!
BUZZING
A section where I go on and on about some stuff that happens in my life and anything else that just does not fit in another section above
If there is one comforting thing about the OceanGate submarine sumbersible tragedy…it is that all five passengers died instantly. Much better way to go upstairs than die slowly down there. The 19 year old kid passenger apparently was terrified to go but went with his dad on Father's Day, so sad. So many questions about the now obvious lack of safety measures, who pays for the rescue efforts and how we act fast to save billionaires and act so slow to save migrants from sinking ships in the Mediterranean smh.
The NBA is now officially in the Wembanyama era: 2023 NBA Draft: San Antonio Spurs select Victor Wembanyama with No. 1 overall pick. He looks like a good humbled kid too.
In the past we have had some obituaries go viral. And here comes another one, prepare to laugh…a lot! James Loveless Obituary 1963 -2023. It was written by one of his sons by the way. Screw it, this post is too long anyway so…here is the whole thing below:
Born and raised in Kentucky in 1963-a state that has been recently leaning toward more liberal values, we might add–Jamie, a divorcee, father, grandfather and proud owner of a few lots in the trailer park, had had enough and up and died on us on June 14th in order to avoid another Presidential stolen-election mishap in the near future.
As a gluttonous eater of fried foods and snack cakes, as well as the occasional chili cheese dog, James, tried in vain to give up the ghost by clogging his arteries and having a stroke in 2015. His twin boys, Rocky and Rodney, had other plans and made him go to the hospital. While waiting in the ER at the hospital, he was heard saying, "Let's make a break for it!", only to be heard by one of the hospital staff and forced to go through the procedure. He wasn't too excited about the prospect, but went anyway.
On many occasions in life, James was seen in his back yard at the trailer park during the early hours of the morning, hammering beers, standing over country-style ribs, and yelling, "It's got a head like a cat on it!", while nearby neighbors would peek out their windows bearing looks of disgust and amazement, as his party guests were slurring remarks about needing to speed up his cooking style. "We've been here since 5 o'clock," they would say. "I've got work in the morning."
We don't know if he was married, but he definitely was a lady's man. There was Kathy, Mary Lou, Tammy, Debra, Carrie, Tina, etc., etc. "It's the bones", he told us as proudly pointed his skinny, pasty-white legs. "Women love a good shin". We think he might even have some females waiting for him on the other side. Jamie loved his family more than anything else in the world…except ice-cold Busch, room-temperature Busch, T-bones, New York strip, prime rib, shrimp, swimming, poker, hatch-back Mustang GTs, tank-tops, Kentucky Men's basketball, and his personal copy of Eddie Murphy's Raw.
He leaves behind his second-favorite son, Rocky (and Lizeth) Loveless of Arizona City, AZ, his favorite son, Rodney Loveless of Science Hill, KY, a younger brother, Joey, and unofficial daughter Melissa(and Coy) Vance of the trailer park, as well as a pair of old boxers which have 'Buttweiser the King of Rears' printed on the design. He will be moderately missed.
I am not sure about them billionaires but my money is on Mark on this one lol. Mark Zuckerberg is ready to fight Elon Musk in a cage match. I don't think this will ever happen because Elon Musk is afraid… 🙂
I turned 56 a few days ago. I remember when my dad was 56 and I thought he was old! I conveniently admit I certainly don't feel that old you guys. Here I am with my 35 year old wife in a swanky Ann Arbor restaurant we had never been yet. This meal cost more what this blog earned this month! It is what it is, definitely do NOT start a blog if your goal is to make money lol.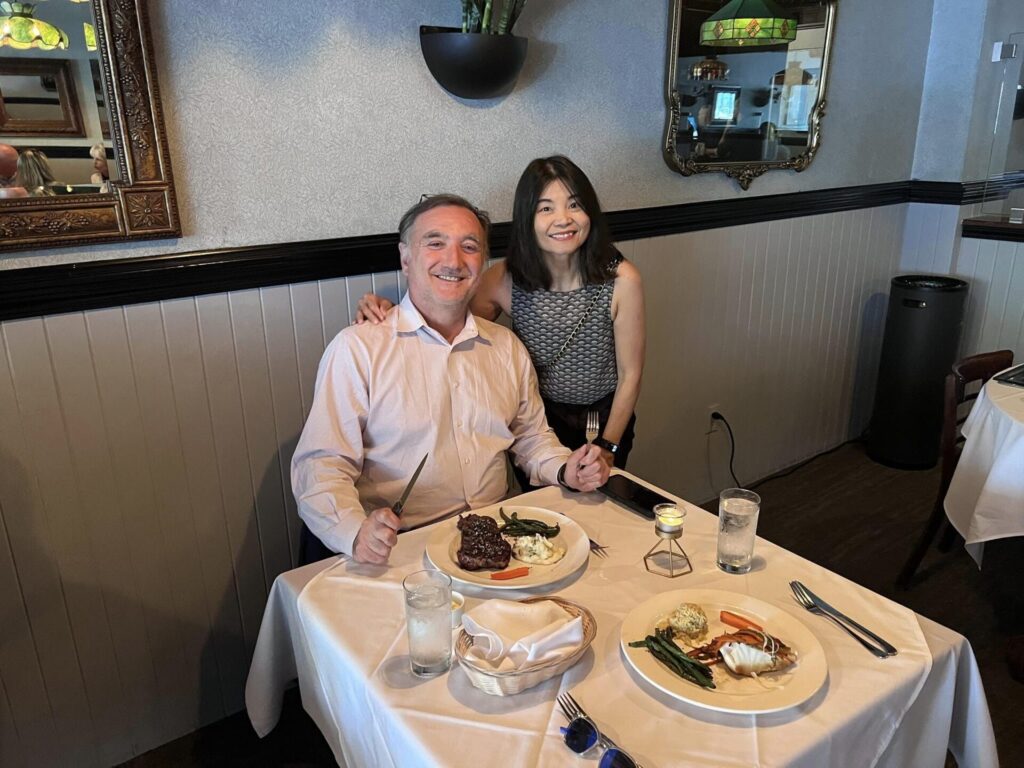 This blog started with a focus on miles and points and travel. It has evolved since then. Everything below deals with the hobby of collecting frequent flyer miles and points. If you are not interested, you can stop here, thank you.
MILES & POINTS NEWS/PROMOS/MY ACTION
The truth is this hobby is just not that exciting these days, despite what most bloggers in this space blog about..which is faking enthusiasm and just continue to rampantly sell credit cards for the banks. 95% of them will go find a real job if banks ever decide to cut the money flow to them. And I would still be here….I think. Lately, the devaluations have been exhilarating and accelerating, planes and hotels are full, finding the value we could in past years is just much more work and of course cash prices are sky high. What a complete turnaround! Anyway, I am not going to start thinking about a new travel rewards credit card if it is less than 75,000 Signup Bonus points from now on…Also, it is getting difficult to manage this hobby for family members as two factor authentication restrictions/enhancements are becoming more common…So, hang in there you guys and keep burning your miles and points!
The Chase Business credit cards have been at at least 75,000 Signup Bonus points for a long time, especially the two no annual fee cards: The Chase Ink Business Cash and the the Chase Ink Business Unlimited. And the $95 Annual Fee Chase Ink Business Preferred has been at 100,000 Signup Bonus for a very long time. It is amazing how Chase can still manage these bonuses…If you think these cards may be good for you and you do not want to apply with my Credit Card Links, here is my REFERRAL LINK, thank you!
And the promotions have been so subpar all around lately too!
ADVANCED:
Been trying to book Detroit – London awards with my American or United miles that I have stashed. Finding nothing reasonable at all in Business class. I could go other ways, look into Iberia Avios or flying Delta using Virgin Atlantic miles…but it is too much work and I don't want to get get caught with my pants down again if the awards vanish right after I transfer miles to them. Yes, Aeroplan has plenty of ways to get there but nothing really outstanding, prices are not that much different. I long for the Northwest Airlines Worldperks Platinum days when I used to call the nice ladies at Chisholm, MN center and they every time booked everything I wanted. With a smile #thosedaysarelonggone
For simplicity's sake, maybe the ONE card to keep is the Capital One Venture X card. Which is practically free with the $300 travel credit and 10,000 anniversary points to offset the $395 annual fee (see below for a more detailed explanation about the card). Also, I don't think Capital One is going to keep the annual fee this low. Actually, I am shocked the bank has not increased it yet!
MILES & POINTS
HOT CREDIT CARD OFFERS: 75k CAPITAL ONE Venture X, 75k CAPITAL ONE Venture Rewards,  75k CHASE Ink Business Cash, 75k CHASE Ink Business Unlimited, 100k CHASE Ink Business Preferred, 60K CITI Premier, 40k CAPITAL ONE VentureOne Rewards, $1,000 Cash Back CHASE Ink Business Premier, 140K CHASE IHG Rewards Premier, 60k CHASE Sapphire, 60k US BANK Business Altitude, 60k and 30% off on three Personal CHASE Southwest cards and many more, including many AmericanExpress cards such as Delta Airlines, Marriott Bonvoy and Hilton Honors cards!  Please check out my Affiliate links. Terms apply to American Express benefits and offers. Visit americanexpress.com to learn more. If you do not see a credit card with my affiliate links, perhaps I could refer you?

This section is about my hobby addiction of collecting frequent flyer miles and hotel points since the early 1990's! SKIP if you are not into it!
As of today, I have burned 661,000 miles/points year to date in 2023 and have 4,278,089 miles/points in the bank. Some do drugs, I do miles lol!
Thanks to US banks, very lucrative travel rewards credit card offers come and go all the time. This section will act as a reference point on the best CURRENT offers. I will designate new material preceded by NEW.
BEGINNERS
The Beginner's Guide to Getting Started with Credit Cards, Points & Miles
BASICS: This travel hacking hobby is mostly about getting the fat Signup Bonus of travel rewards credit cards while of course NEVER EVER carrying a balance. Banks have a marketing budget and are willing to give us many THOUSANDS of miles/points to travel mostly for free hoping to hook us to then charge confiscatory 20%+ interest rates on our balances. The poor souls who fall for their marketing paying these ludicrous interest rates end up subsidizing us responsible consumers who enjoy taking advantage of, cough, such bank marketing budgets! Some of us have been doing this for thirty years creating amazing travel memories…Feel free to ask me questions or post them in the comments, we were all newbies once!
BASICS: Prefer credit cards from the proprietary points programs of banks, such as Chase Ultimate Rewards, American Express Membership Rewards, Citi ThankYou Network, Capital One Rewards Miles because they are a lot more flexible and are not devalued as frequently. Over pure airline and hotel travel rewards credit cards. Pure cash back credit cards may work for you best and they are getting more valuable as airline and hotel loyalty programs keep getting devalued. Sometimes, a pure no annual fee 2% cash back card works best for simplicity!
The Capital One Venture X card offers a 75,000 point Signup Bonus after a minimum spend of $4k in the first three months. If you like simplicity and looking for one (premium) card, I highly recommend this card (and yes, I have it myself!). It has an annual fee of $395 but it comes with a VERY easy $300 statement credit for travel booked on its excellent travel portal, essentially turning it into a $95 annual fee card. But wait…there is more! On each card anniversary you earn 10,000 points essentially making it FREE! Every dollar of spend earns 2 points and flights booked on the travel portal earn 5 points per dollar. You get access to Capital One and Plaza Premium airport lounges and a Priority Pass Select lounge membership and, this is important, you can add FOUR authorized users FOR FREE who can also have their own Priority Pass Select airline lounge membership. You can transfer your Capital One points to up to 18 Transfer Partners. No foreign transaction fees. Free Hertz President's Circle rental car top elite status. Cell phone protection and PRIMARY rental car coverage. Awesome seats at baseball stadiums for just 5k points each. And lots more. Available with my Credit Card Links, thank you for your support!
Get 75K Miles, Lounge Access & More with the Capital One Venture X Card
Other worthy credit card deals going on currently:
  100K Points & A Low Annual Fee: A Full Review of the Chase Ink Business Preferred Card
REFERRAL LINK: Chase Ink Business Preferred/Ink Cash/Ink Unlimited/Ink Premier
REFERRAL LINK: New Offers for United Credit Cards, Earn Up to 80,000 MileagePlus Miles
Remember, you are NOT allowed to ever carry a credit card balance if you ever get a credit card here!
Let me leave you with this:
Some of the links are behind a paywall. You can try to read them using Archive.is.
Thank you for reading my blog. If you enjoy it please pass it on to a family member or friend. Or Buy Me a Coffee, thank you!
TBB
travelbloggerbuzz@gmail.com
You can join 570 email subscribers to receive each blog post by entering your email address below and then clicking on Subscribe:
Opinions expressed here are author's alone, not those of any bank, credit card issuer, hotel, airline, or other entity. This content has not been reviewed, approved or otherwise endorsed by any of the entities included within the post.