I bring you the most eclectic content around the web, such as stimulus mistakes, Chase double dip, Iceland fun facts, financing college, travel to Tuvalu before it disappears, climb Mt. Olympus, stock picking is not for you, the mental health challenges brought upon us all with the pandemic, the variants are wreaking havoc, vaccine cheat days are here, respect to John Boehner, a scary medical condition on kids, a crazy author obsessed with freeing a prisoner, a lot of coverage in the miles and points world and I always bring you what you need to know saving you from wasting hours reading stupid unimportant crap so you are welcome I guess and…vaccine on!
TBB Blog Mission: To Educate. Entertain. Inspire. In That Order!
Support TBB by applying for CREDIT CARDS or visiting our

LINKS

or Donate

You like my blog? Send a link to someone please!
TRAVEL
I guarantee you will learn something you didn't know after clicking this link: 25 Fun Facts About Iceland That Most People Go Their Whole Life Without Knowing. The most interesting was this one: "Icelanders Developed An App That Tells Them If They Are Related To The Person They're Dating".
A very nice video of Climbing Mount Olympus. You know, I grew up near it and I almost could see it from my back yard.
It does look amazing and…it won't be around: Tuvalu is the least visited country in the world.
PERSONAL FINANCE
Congress keeps messing with the IRS and making the lives of tax preparers and taxpayers a lot more difficult these days. We now have three separate stimulus payments we need to account for in some way in tax returns. Of course all the complications arising from all the other retirement account related Covid measures taken in 2020, from required minimum distributions going back to the IRA accounts to distributions having to be accounted over three years! And to this day there are MILLIONS of 2019 tax returns that have not been processed and, of course, tax notices levying interest and penalties are dished out for, wait for it, "unpaid" taxes which are clearly wrong. Of course you add the tsunami of scammers helping themselves with unemployment compensation money and taxpayers getting hit with 1099s forms showing this…and another round of correspondence hell occurs. At this rate, we will all have an ongoing SLOW moving marathon trying to iron out our tax affairs with the IRS. It is maddening and must stop. Ok, I feel better now, here is the article: Too many making a new stimulus mistake on 2020 tax returns. Hope it does not happen to you…and good luck!
This is perfect as many, bored during the pandemic and enticed with "zero" trading fees, are playing in the stock market and, due primarily to the bull market, think they are stock market geniuses. Why You Shouldn't Pick Individual Stocks. The article lays out the arguments against doing this very well. I am no stock picker, the first stock I bought went to zero! This stays with you and it made me a better investor. I think kids now getting lucky trading a stock may be scarred for life when they eventually screw up (or the market turns against them). Be careful out there! It is okay to get rich slow you guys! 🙂
Yes, my advice will never sound as alluring as the high-flying world of stock picking. But do you want to know why? As Warren Buffett once told Jeff Bezos, "Because nobody wants to get rich slow."
If you are saving for college, this is a good one: Ten Facts You Need To Know About Financing College. And…pleeeeease!
Don't take out more debt than your expected first-year salary. This is a good rule of thumb when thinking about borrowing limitations. Though there are income-based repayment options available, it's not a good idea to borrow $150,000 when your starting salary is $30,000.
COVID-19
It is the day after my second Pfizer vaccine dose and I must admit I have been super tired all day long! 5G must be working! 🙂 Update: Second day after the vaccine and I am pretty much back to normal!
We have all been affected by this pandemic. Others more than others. But I think we are ALL suffering. And this article just brings it all together: Mourning and melancholia: the psychological shadow-pandemic. Why the Covid crisis is the biggest hit to mental health since the Second World War.
Yeah, for real! Virus Variants Threaten to Draw Out the Pandemic, Scientists Say. Declining infection rates overall masked a rise in more contagious forms of the coronavirus. Vaccines will stop the spread, if Americans postpone celebration just a bit longer. Sometimes I feel like we are going to screw this up like we have screwed up the response to the pandemic for so long that has resulted in millions of deaths all over the world…and counting! LINK. The Michigan Governor has been pressured non stop to relax the Covid measures and she has relented and…our hospitals are full again (see More than 8,000 new cases, nearly 3,600 hospitalized) as the virus is raging Nearly half of new U.S. virus infections are in just 5 states, including Michigan. I hope we don't discover a hell of a variant that…I don't want to go there!
We are all seeing the light at the end of the tunnel with each shot in the arm. But I guess people will do what people do and Vaccine Cheat Days Are Adding Up. Vaccinated and unvaccinated people are getting more lax with behavior at a time when vigilance really matters. I am 12 days away from being fully vaccinated and, you know what, I will take it easy and not let my guard down as some others until, well, when I feel more comfortable! LINK.

Now is not the time to relax—quite the opposite. "We're so close to the end that we should be extra careful right now," Julie Downs, a psychologist and behavioral scientist at Carnegie Mellon University, told me. The problem is, our lapses don't just slow us down. They set us back, in the same way that repeatedly opening an oven door will prolong the time it takes to bake a cake (and, at worst, make your delicious dessert collapse). Having made so much progress, we risk a lot with our impatience. And right now, we're in serious danger of botching our grand pandemic finale.
The point of this is not to underestimate the vaccines. They're excellent, extraordinary, expectation-shattering, and already protecting millions of people from many of the most serious consequences of COVID-19. But we can't afford to overestimate them, either, and we're still defining their limits when it comes to blocking disease and infection in real-world circumstances, as the virus they defend against continues to change. As good as these shots are, they can only dial down risk, not eliminate it—more like coats of flame retardant than an impenetrable firewall. Exposure and risk, which occur on a spectrum, also go hand in hand; even the best inoculations will be of little use to people who choose to stroll straight into a viral conflagration.
ODDZ & ENDZ
This article totally blew my mind, I had never heard of this medical condition of kids! A Boy, His Brain, and a Decades-Long Medical Controversy. So, don't be an asshole complaining you did not get the upgrade or the flight attendant was late serving you a pre departure drink ok asshole "travel" blogger? There is still so much we don't know…Talking about medical issues we don't know, my fear is all these crazy bunker people do not get proven right if something like this somehow…spreads [insert scary noise!]: Mystery brain disorder baffles Canadian doctors.
I really like how John Boehner, former Republican speaker of the US House of Representatives, is unleashing his fury to the crazy faction that has taken over the party. For the record, I did not like John Boehner but I respected him…until he was run out by the lunatics. I think this is a must read: Panic Rooms, Birth Certificates and the Birth of GOP Paranoia. I hope the Republican party finds its way again because we DO need a credible party in opposition to check the power of the governing ones…But spare me all the crazies running wild now.
There is nothing more dangerous than a reckless asshole who thinks he is smarter than everyone else. Ladies and gentlemen, meet Senator Ted Cruz. He enlisted the crazy caucus of the GOP in what was a truly dumbass idea.
I found this story totally wild and I kept shaking my head so much I think I may have displaced a muscle. Or two. A Bestselling Author Became Obsessed With Freeing a Man From Prison. It Nearly Ruined Her Life. A normal person would not do this; obsession is a strong understatement here…Long!
MILES & POINTS
HOT CREDIT CARD OFFERS: 80k CHASE Sapphire Preferred (& $50 Grocery store credit), 100k CHASE United Quest, 100k CAPITAL ONE Venture Rewards, 75k CHASE Ink Cash, 75k CHASE Ink Unlimited, 100k CHASE Ink Business Preferred, 60k CHASE Sapphire Reserve, 60k CITI Premier, 20k CHASE Freedom Flex & CHASE Freedom Unlimited, 70k AMEX Business Gold, 75k AMEX Platinum, 100k AMEX Business Platinum, 130k AMEX Hilton Business & Hilton Surpass, 150k AMEX Hilton Aspire, $300 AMEX Blue Cash Preferred, 125k CHASE IHG Rewards Club Premier (& a free night), and many more! Please use my Affiliate links.

If you do not see a credit card with my affiliate links, perhaps I could refer you? Contact me!
This section is about my hobby addiction of collecting frequent flyer miles and hotel points since the early 1990's! Feel free to skip this section and parts of the next one if this is not for you.
Newbies: The juice of this game is getting credit cards with large signing bonuses. Nothing comes close. Unless you have way too much time on your hands to devote to suspicious looking activities involving gift cards/money orders/WalMarts/grocerystores and so forth, we are not going there because this is supposed to be a helpful tip for newbies! Preferably, you get a new travel rewards credit card, you do the required minimum spend, you get the large signup bonus, you call a few months before the annual fee hits and ask the bank rep for a retention bonus and, depending on the annual fee and your goals and other circumstances, you may want to cancel the card or keep it. It is good to be in good terms with a particular bank. As far as we in this hobby try to take as much as we can from banks, you know, at some point the bank may decide to be done with us and…that hurts! My wife and I both have a Chase Sapphire Preferred card for years and we keep it. It acts like our anchor card with Chase Bank. The card is now offering a really high 80k Chase Ultimate Rewards points signup bonus (and now adds a $50 statement credit for grocery spend) and here is my REFERRAL link. Any questions? Please ask in the comments or email me.
The American Airlines AAdvantage program turns 40 years old and it is running a promotion to celebrate it HERE. You can play every day and can win prizes, good luck! So far, if you are interested in 20% FTD coupons I have plenty lol. Of course, you must be a member to play. Update: Played very early am yesterday and hauled in about 5,000 6,000 7,000 miles #winning! Hint: The earlier in the day you play, the higher the chances to win prizes!
I have also been playing every day the Starbucks Earth Month game and have been winning several points and free items prizes, good luck here too! You do need to have an account too.
Hyatt has had an ongoing promotion to award 500 World of Hyatt points if you stay in one of their new properties. The nice thing about it is that it is automatic, no need to register for it. And to celebrate finally going over 1,000 properties in its portfolio you can now earn 1,000 points if you stay in one of these new properties until June 30, 2021.
I now have a total of 6 free night certificates for Hyatt, 2 for Hilton and 1 for Fairmont…And nowhere to go, keep getting vaccinated please!
I really like this new feature, good job! Chase Rewards dashboard now widely available (with easy access to benefit guides).
Whenever you hear of a new travel rewards credit card, you should be asking this: What is the signup bonus? If the offer waives the first year annual fee and has a fat signup bonus, you should be thinking, FREEEEEE money to travel! Needless to say, if you do NOT pay the full balance every month, YOU are the one who is paying for our free travel, so sad…for you and thanks! We will soon all have access to a new United Quest card to be rolled out by Chase with an 80k signup bonus…and a $250 annual fee. If the fee is waived…I am there 🙂 If not, do NOT fall by sales pump posts the big bloggers will start posting trying to sell it for the fat sales commission okay? Update: Wow, that was fast, the United Quest card offer is out offering 100,000 United miles and is available with my links.
BLOG BUZZ
We are now entering BLOG BUZZ, a section for advanced hobbyists and veterans of this fast imploding hobby and also a section where I go on and on about some stuff that happens in my life because it helps me feel better about myself.
Well, that was news to me: Chase Modified Double Dip. If you go for them, I thank you in advance for your support…you can be THIRD this month! #killingit 🙂
Well, at least one blogger did the math that the devalued IHG Rewards is now useless pretty much: What are IHG points worth now that the gloves are off? Another post by another blogger: What happened with IHG Rewards pricing? Some hard facts (Part 1). With so many other hotel choices, my take is, why bother? After seeing the response to this by IHG, my thinking is, they have seen projections for occupancy and they feel really good that it is now payback time to recoup so many losses. Or they are desperate. And I am very afraid this will replicate [enter scary effect noise!]
I do not think the current remaining Virgin Atlantic sweet spots will survive. If we were in normal times I would jump on to booking something but…I have other miles/points programs to deal/worry about.
Talking about sneaky responses by hotel companies…The owner of Radisson Rewards has to split itself into two because of politics (company is owned by the Chinese government essentially). And of course they won't say that. Bottom line, this will get very confusing and I ain't got time for dat! Sad thing is the Visa card I have just renewed again which comes with 40,000 Radisson Rewards points and…I have been trying to get rid of these points for years! Radisson Rewards Is Breaking Up Its Program in Two Parts… And It's Confusing!  And here are the really good FAQs which really lay it all out how stupid this is!
Well, that should take care of the over crowding lol! American Express Will No Longer Offer Free Guest Access To Centurion Lounges (Starting Feb 2023). Of course, credit card selling blogs will continue selling the card making it out to be a MUST have card and how you should hurry up to get it NOW and…same old crap.
With all the devaluation party going on, this made me laugh: Peter Schiff Warns American Airlines Is Printing Too Many Miles. Well, laughing sure beats crying!
"In 1919, you could go from Munich to Paris for just 500 glücklichpunkte, while by 1924 the very same trip required 7.2 trillion glücklichpunkte. People literally had to use wheelbarrows full of points to upgrade to business class. And visit the first class lounge for a pre-boarding drink? Forget about it."
And I leave you with this…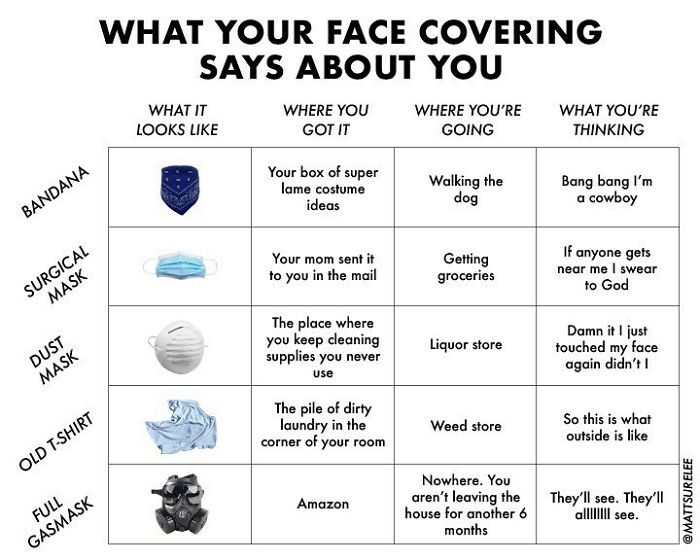 TBB
travelbloggerbuzz@gmail.com
Follow TBB on Twitter @FlyerTalkerinA2.
You can subscribe to TBB below, winners only!
Opinions expressed here are author's alone, not those of any bank, credit card issuer, hotel, airline, or other entity. This content has not been reviewed, approved or otherwise endorsed by any of the entities included within the post.