Another TBB post featuring the most eclectic links around the web such as how the stock market goes up usually, structured products warning, the inane debt ceiling debate, Greece elections results, the 50 best rated dips, Ukraine must win big, more stupid crypto scams, murderous Christian cults, a life story from a gambling addict, the many benefits of running, more Wing now singing Michael Jackson's 'Beat It" and we catch up on the most important miles and points developments, see you Friday!
TBB Blog Mission: To Educate. Entertain. Inspire. In That Order!
I use and recommend Proton VPN <—– REFERRAL LINK
You like my blog? Send a link to someone please!
No ads, no clickbait. No sponsored posts.

This blog publishes every Friday and Tuesday…for now.
PERSONAL FINANCE
Some excellent stuff in this article: The Stock Market Usually Goes Up (But Sometimes it Goes Down). First, this on Carl Icahn who also blamed the Fed for losing $9 Billion, how convenient!
Since 2017, Icahn has been positioning part of his portfolio for a huge crash. It cost him nearly $9 billion over the past 6 years.
Stock markets do go down regularly, see below. Also, over time, the stock market usually goes up…
By my count, there have been just 13 bear markets since World War II (including the current iteration).
That's one out of every 6 years or so, on average.
During that same time frame, the stock market has fallen by 30% or worse 4 times.
That's one out of every 13 years or so, on average.
A crash of 50% or worse has occurred just 3 times.
That's one out of every 26 years or so, on average.
Since 1926, the U.S. stock market has experienced positive returns:
56% of the time on a daily basis
63% of the time on a monthly basis
75% of the time on a yearly basis
88% of the time on a 5 year basis
95% of the time on a 10 year basis
100% of the time on a 20 year basis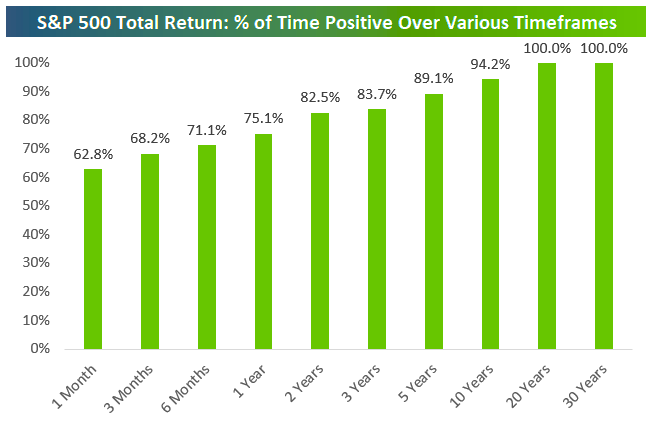 And most importantly, this!
Can I guarantee these win rates in the future? Of course not! There are no guarantees when it comes to the stock market.
Brokers and bank financial "advisors" love selling Structured Products. Because, they are structured for them and their employers to be very profitable, guess at whose expense? Just like annuities, the concept is great but…when it comes to real life execution, watch your pockets! Structured Products: Right Idea, Wrong Execution. On top of the lack of a secondary market for them (you can not sell them before they mature!), counterparty risk (meaning, if the issuer goes bankrupt you will likely not get much back) and just total lack of public information about them…what really stands out are the structured high fees, for example:
Consider the cost of Morgan Stanley's note. Its term sheet estimates the outlay for creating each security at $920.90. (Rather than receive ongoing management fees, as with mutual funds and exchange-traded funds, structured-product issuers are paid by the initial sale's profit.) That makes for a 10.9% up-front commission, which equates to annual expense ratio of 1.55%. That is decidedly old-school pricing—and in the investment industry, as with technology, "old school" is no compliment.
Here is another example. Last year, JPMorgan Chase JPM sold a "capped buffer equity note" that will compensate its investors based on the worst-performing equity index, among the three selections of the Dow Jones Industrial Average, the Russell 2000, and the S&P 500. That product had an 18-month maturity date and a 2.91% implied commission, making for an annual expense of 1.94%.
DEBT CEILING/NATIONAL DEBT
I can not believe we are doing this again! This should not be a political argument at this stage, but hey, welcome to the circus. Let's hope cooler heads prevail and we kick the can down the road like we have mastered to do for…ever!
Anyway, yes we should do something before we become Greece. You want to try fixing it yourself? Here you go, go for it: Fix The National Debt. I like the disclaimer:
This tool illustrates the tough budget trade-offs involved in order to promote an informed conversation on how we can set a sustainable fiscal course.
CRYPTO/SCAMS
Of course, crypto and scams fit perfectly as I have blogged about here for years. And this is only $75 million missing, so why do I even bother mentioning it? Because, it just kills me, promising 5% – 25% monthly profits, why would you bother with such an obvious time bomb scam? Anyway, last Friday the main dude sends this email: "Dear clients, with a series of bad trades and decisions, unfortunately, I have brought the state of the company into a crisis situation. We will have more information in the following days". And then of course he disappeared. And then this quote is epic: …a secretary for the company reached on the phone explained, "the director went crazy and spent all the money".  And then this smh: The editor of a crypto news outlet also expressed that "there was a 'line of [red] flags'", including that Burazer never wanted to appear in the media or have his picture shown online. Croatian cryptocurrency investment company BitLucky reportedly collapses; more than $75 million allegedly missing.
UKRAINE RUSSIA WAR/GEOPOLITICS
This I agree so much with and it is a must read imho: It's Not Enough for Ukraine to Win. Russia Has to Lose. Anything less will encourage Russian imperialism and embolden autocrats around the world.
Russia must be convinced that the military instrument, and its deployment in large-scale war, will inevitably fail, and it must realize that Ukraine is permanently and completely lost.
Such things have happened before. Israel did not occupy Arab capitals in 1967, but that war caused the Arab states to abandon the notion that they could annihilate the Jewish state through conventional means. The 1973 war forced the conclusion that even limited conventional conflict was too hazardous to attempt. In Vietnam and Afghanistan, the United States was defeated without losing a single battle. We became convinced that fighting was both futile and painful, that our enemies were implacable and unbeatable, and that the price paid in blood, treasure, and attention was in no way worth the cost and never would be.
Ukraine must not only achieve battlefield success in its upcoming counteroffensives; it must secure more than orderly Russian withdrawals following cease-fire negotiations. To be brutal about it, we need to see masses of Russians fleeing, deserting, shooting their officers, taken captive, or dead. The Russian defeat must be an unmistakably big, bloody shambles.
Also, what is going on with that Russian band of fighters crossing into Belgorod and threatening Putin that they are coming for him? Grab your popcorn!
ODDZ & ENDZ
I am anti gambling. I buy some lotto tickets once or twice a year when the jackpot is over $1 billion and I still feel guilty about it. Anyway, I also know math lol. Gambling is a disease and the sooner someone suffering from it gets help the better. Here is a story from one addict and it is just tragic and inspiring at the same time because there is help…if you are willing to receive it that is. I placed my first wager when I was 10. I've gambled more than $1 million since. A memoir of addiction, desperation and the dangers of sports betting. I cringe when I see so many sports betting ads everywhere these days.
I am also way anti cult everything. Sometimes I wonder how damaged can people be to fall for inane crap! Anyway, like all these people following this psycho who manipulated them to starve to death to meet Jesus smh! He Told Followers to Starve to Meet Jesus. Why Did So Many Do It?  I was going to excerpt a few gory paragraphs but I stopped myself after "179 bodies have been exhumed".
TRAVEL
Love this: 50 Best Rated Dips in the World. Number 5 Tzatziki is my all time favorite!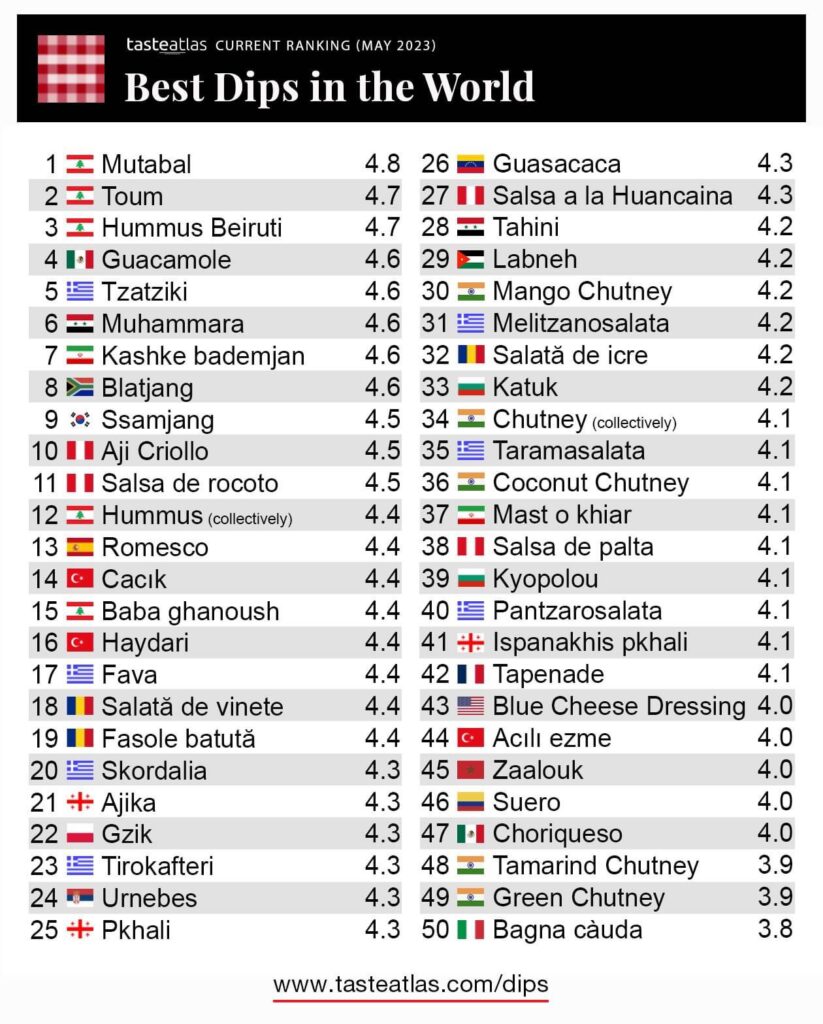 GREECE ELECTIONS
I am pleasantly SHOCKED with the results a few days ago. I am a dual US-Greek citizen and do follow what is going on back there. And I was really afraid that the former governing party, Syriza led by Tsipras, will somehow find its way back to governing to finish the job sending the country back to the middle ages after its disastrous 2015-2019 rein. You need to understand that the country faced an economic crisis worst than the US depression back in 1929 and its citizens protest voted this guy in power after being in the fringes of the political system for the entirety of his political career. Totally unprepared for power and disastrous negotiating tactics led to even more severe economic steps by the parties bailing Greece out. This guy even hired that Varoufakis moron as Finance Minister!
Anyway, the country was handed to a young guy, Kyriakos Mitsotakis, educated in Harvard and Stanford speaking perfect English (unlike Tsipras whose English was beyond awful) and has improved the country and at least gave the people a vision of progress and constructive steps to continue the comeback instead of the endless inane toxic protest shit Tsipras never wavered from. Syriza lost 11%, which is a complete rout! Mitsotakis is not the best but from a sea of delusional lunatics stuck in the past, he at least embodies a sense of pragmatism and back to boring politics instead of insane delusions and endless bitching all the splintered left and nationalist/religious parties are deep in. In a way, he offers hope and the people listened finally, so proud of my fellow Greeks showing clear signs of really wanting to move on from old toxic populist delusions blaming others for everything.
Here is a good rundown of what the election results mean, in English if you are interested.
BUZZING
A section where I go on and on about some stuff that happens in my life and anything else that just does not fit in another section above.
I am really enjoying lighter running these days all over Ann Arbor, Michigan. I have been kind of taking easy since my last marathon about a month ago and the next one in Chicago in October. I can not believe I have completed five full marathons and running is now a part of my life. Anyway, maybe you should try it: 10 Amazing and Evidence-Supported Health Benefits of Running.
In my last blog post, I introduced you to singer Wing singing "Back in Black" by AC/DC. It is just, how should I describe this, it is so bad it is epic? Anyway, I first ran into the album cover and thought it was a joke at first. Only to have blog reader Nick mention that Wing was featured in a South Park episode and then I read more about her…and it is a wonderful story actually. Here is her Wikipedia page.
Having taken up singing as a hobby after emigrating to New Zealand, Wing gained an audience by entertaining patients at nursing homes and hospitals in and around Auckland. This prompted suggestions that she release a CD; the result was a debut titled Phantom of the Opera, featuring the title song from the Andrew Lloyd Webber musical, and a selection of other popular tunes to the accompaniment of a programmed electronic keyboard. Despite her unconventional style the recording proved a success, leading to a number of subsequent releases of cover versions that eventually gained her an international audience
Here she is singing Michael Jackson's "Beat It" on New Zealand TV and I could not stop laughing…and then she gets interviewed and can not help but feel bad for laughing, what a wonderful sweet lady. Maybe I can pick up singing, you too? My blog is about inspiring you lol.
The Miami Heat up 3-0 on the Boston Celtics, there are no words to describe what this team is doing this year, wow! Just one win away from the NBA Finals. As a #8 seed. That had to survive two playoff-in games! And congrats to the Denver Nuggets sweeping the Los Angeles Lakers to make into its first NBA Finals proving they are the best team in the West…and good luck facing Jimmy Butler lol.
This blog started with a focus on miles and points and travel. It has evolved since then. Everything below deals with the hobby of collecting frequent flyer miles and points. If you are not interested, you can stop here, thank you.
MILES & POINTS NEWS/PROMOS/MY ACTION
The 80k Chase Sapphire Preferred card offer is ending May 25 at 9 am. More details about the card below. Support the blog to cover its costs by applying HERE, thank you!
If you are going to stay in an IHG property (Holiday Inn, Kimpton, Intercontinental, Indigo, Crowne Plaza, Staybridge Suites, Candlweood, etc.) you should register for the new promo HERE.
In dealing with airlines and hotels, things happen. That require follow up. And sometimes we need to place that dreaded phone call. And we have this acronym HUCA if you don't like what you are told by the agent, Hang Up Call Again. But maybe it needs to be renamed to Hang Up Chat Again because, with Twitter and chat agents, who wants or has the time to call these days!
In the travel hacking hobby you are bombarded with bloggers who show off flying "for free" in Business and First Class sipping champagne (they prefer Krug) and eating caviar, taking showers on airplanes, hanging out in glitzy airline lounges, staying in luxury suites in the Maldives and other stuff like that. And trying to impress you that you can do this too if only you would click on their affiliate credit card links. Anyway, it is not like that and there are bloggers who just like to blog about their travel and doing it their own way, here is Loyalty Traveler with My points and miles strategy for bargain travel around Europe.
Not going to post about the unraveling American Airlines and JetBlue alliance just shot down by a judge, I am no travel thought leader and I defer to true experts: Why the Judge Ruled Against American and JetBlue's Northeast Alliance. What I always find amazing is how these judges can write rulings that cover many pages, in this case, 94 pages, wow! I doubt we will see anymore airline mergers before 2025…
ADVANCED:
Google Flights is our best friend: Multi-City Flights? Open Jaws? Crafty Ways to Book Even Better Trips.
I was caught with my pants down, as in, having around 400k United miles after last week's mega devaluation. Do NOT be like me! Don't transfer Chase points to United, but don't despair (yet). It was a huge mistake to transfer so many without booking award trips right away, you know, life got in the way. Going forward, I am keeping my bank points where they are until I have a locked target destination and award booking ready to pop!
MILES & POINTS
HOT CREDIT CARD OFFERS: 80k CHASE Sapphire Preferred (ENDING MAY 25 at 9 am!), 75k CAPITAL ONE Venture X, 75k CAPITAL ONE Venture Rewards,  75k CHASE Ink Business Cash, 75k CHASE Ink Business Unlimited, 100k CHASE Ink Business Preferred, 60K CITI Premier, 40k CAPITAL ONE VentureOne Rewards, $1,000 Cash Back CHASE Ink Business Premier, 140K CHASE IHG Rewards Premier, 60k US BANK Business Altitude and many more, including many AmericanExpress cards such as Delta Airlines, Marriott Bonvoy and Hilton Honors cards!  Please check out my Affiliate links. Terms apply to American Express benefits and offers. Visit americanexpress.com to learn more. If you do not see a credit card with my affiliate links, perhaps I could refer you?

This section is about my hobby addiction of collecting frequent flyer miles and hotel points since the early 1990's! SKIP if you are not into it!
As of today, I have burned 812,000 miles/points year to date in 2023 and have 4,072,413 miles/points in the bank. Some do drugs, I do miles lol!
Thanks to US banks, very lucrative travel rewards credit card offers come and go all the time. This section will act as a reference point on the best CURRENT offers. I will designate new material preceded by NEW.
OFFER ENDS MAY 25 at 9 am: In my household, we prefer swimming in the Chase Ultimate Rewards points ecosystem. We all four have the Chase Sapphire Preferred card. My kids got it six months after they turned 18 (when they both got the Discover for Students card) and they have been building up their credit score ever since, it is their go to card. The annual fee is $95. The main earning structure is 3 points on dining and 2x on travel (and others you are not likely to use but bloggers LOVE to tell you to entice you to get the card with their affiliate links). Most importantly, you must have a premium Chase card (Chase Sapphire Reserve, Chase Sapphire Preferred or Chase Ink Business Preferred) in order to be able to transfer out to partners such as Hyatt and United where you can get more value out of your Chase Ultimate Rewards points. The card is also very valuable when you rent cars as it provides primary insurance benefit, meaning, in case of an accident you don't have to involve your own car insurance company. There is a 10% anniversary bonus on all annual spending. So, Chase gives you basically $1,000 towards travel…for $95! Or just take $800 in cold hard cash, hello? So I guess I can say I recommend it. To me, this card and the Capital One Venture X card are keepers. And now the Chase Sapphire Preferred card comes with 80,000 Ultimate Rewards points as Signup Bonus after you spend $4,000 in the first three months hooray! You can read the posts below but if you prefer to support my blog please apply with my own Credit Card Links HERE, thank you!
 Chase Sapphire Preferred Complete Guide
Why the Chase Sapphire Preferred® Remains the Best Starter Rewards Credit Card
The Capital One Venture X card offers a 75,000 point Signup Bonus after a minimum spend of $4k in the first three months. If you like simplicity and looking for one (premium) card, I highly recommend this card (and yes, I have it myself!). It has an annual fee of $395 but it comes with a VERY easy $300 statement credit for travel booked on its excellent travel portal, essentially turning it into a $95 annual fee card. But wait…there is more! On each card anniversary you earn 10,000 points essentially making it FREE! Every dollar of spend earns 2 points and flights booked on the travel portal earn 5 points per dollar. You get access to Capital One and Plaza Premium airport lounges and a Priority Pass Select lounge membership and, this is important, you can add FOUR authorized users FOR FREE who can also have their own Priority Pass Select airline lounge membership. You can transfer your Capital One points to up to 18 Transfer Partners. No foreign transaction fees. Free Hertz President's Circle rental car top elite status. Cell phone protection and PRIMARY rental car coverage. Awesome seats at baseball stadiums for just 5k points each. And lots more. Available with my Credit Card Links, thank you for your support!
Get 75K Miles, Lounge Access & More with the Capital One Venture X Card
Remember, you are NOT allowed to ever carry a credit card balance if you ever get a credit card here!
Let me leave you with this…
Some of the links are behind a paywall. You can try to read them using Archive.is.
Thank you for reading my blog. If you enjoy it please pass it on to a family member or friend. Or Buy Me a Coffee, thank you!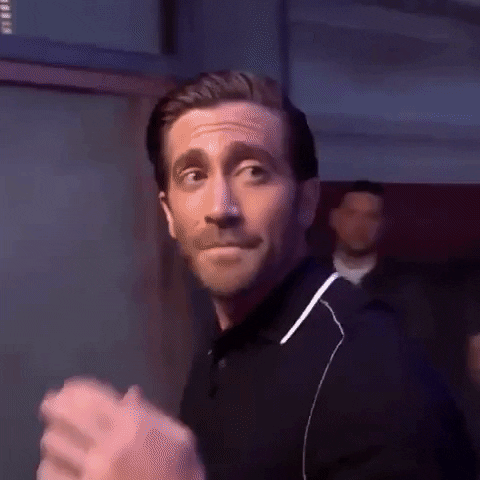 TBB
travelbloggerbuzz@gmail.com
You can join 566 email subscribers to receive each blog post by entering your email address below and then clicking on Subscribe:
Opinions expressed here are author's alone, not those of any bank, credit card issuer, hotel, airline, or other entity. This content has not been reviewed, approved or otherwise endorsed by any of the entities included within the post.