Another TBB post featuring the most eclectic links around the web such as more details on student loan forgiveness, ESG green shades, Bitcoin ponzi scheme per Paul Krugman, finally my first conference AC (After Covid), tips for health and wealth, most underrated destinations, best mountain towns, funky hotels, Ukraine on the attack, more Covid boosters, fall foliage map, Diego Maradona, another escape from Afghanistan, amazing animals and the most important action in the quirky and addictive frequent flyer miles and points world.
TBB Blog Mission: To Educate. Entertain. Inspire. In That Order!
Support TBB by applying for CREDIT CARDS or visiting our

LINKS

or Donate

You like my blog? Send a link to someone please!
This blog publishes every Friday these days…
Best of Web articles are truly exceptional and MUST reads in their entirety, imho.
Welcome to all new blog readers from George, your diligent curator of the BEST web content I find and share with you. No ads, no clickbait, just amazing content I discover along with my sometimes witty and seldom incendiary commentary.
PERSONAL FINANCE
As interest rates go up, the interest earned on your cash is also going up. Two sites you can use to keep track of them are: Deposit Accounts and RateBrain.
There is a lot of media attention on the student loan forgiveness plan: Do you make too much for student loan forgiveness? Here's how to figure out whether you qualify. It is going to be complicated which leads us to the next article…
Best of Web: Why Aren't Student Loans Simple? Because This Is America. The complexity in the tax code and so many government programs is insane and extremely frustrating. In the late 90s working at Deloitte CPA firm I made a prediction that simplification is coming in the tax code and we tax accountants will be out of a job…and pivoted to the wealth management industry myself. Well, I was a little bit off lol…as complexity has continued to plague us all! Anyway, this article captures the madness well. Instead of making higher education free, we subsidize it later through repayment plans and attempts at debt cancellation. The complexity is disrespectful. Archived Link.
There are many financial professionals salesmen whose only job is to shove financial products to your faces which will be absolutely great for their own pockets instead of the people who buy them. From whole life insurance, to variable and equity index annuities, to structured products to hedge funds to…the list is endless! Lately, there is a lot of hype about all things ESG, which stands for Environmental, Social and Governance. I mean, the premise is great…invest in companies that do good should end up being profitable to you and if not…at least you made the world a better place! But of course the devil is in the details and this a good article laying it all out: Shades of Green. This is my main beef with it…and of course the industry justifying higher fees to impose their subjective "screens"…
Perhaps the biggest challenge with ESG investing is that it means different things to different people. The acronym itself, in fact, illustrates the diversity of objectives among investors. A good example is Apple. Some ESG investors like the company because it's very charitable. But Apple frustrates environmentalists because its products don't have replaceable batteries. Result: It's impossible to say whether Apple is a "good" company or a "bad" one. It's in the eye of the beholder.
Some great tips here: Forty-One Quick Tips For Health, Happiness, and Wealth. Some of my favorites are:
Money's purpose is to bring joy to others and fund contentment. Possessions are a front-row seat to a never-ending trip on the hedonic treadmill.
Politicians, sports figures, and celebrities couldn't give a crap about you. Stop caring so much about them.
Set a good example for your kids. They'll remember what you do, not what you say.
Never underestimate luck's role. You have ZERO control over where/when you're born and your parent's identity.
Lifelong learning is the antidote to dissatisfaction.
Avoid taking yourself so seriously. If pediatric cancer workers and front-line soldiers can find time to make jokes, so can you.
Ignore the iron laws of compounding at your peril. Compound your wealth, health, and emotional well-being.
CRYPTO
I do not agree with everything Paul Krugman says…but he has been consistently anti crypto which I find admirable. And these are great: Nobel laureate Paul Krugman has slammed bitcoin as pointless, wasteful, and in large part a Ponzi scheme. Here are the economist's 12 best quotes about crypto over the past decade. I had a really hard time picking my favorite. Okay, here is the most recent one then:
"The way I see it, crypto evolved into a sort of postmodern pyramid scheme. The industry lured investors in with a combination of technobabble and libertarian derp; it used some of that cash flow to buy the illusion of respectability, which brought in even more investors. And for a while, even as the risks multiplied, it became, in effect, too big to regulate." ("Crypto Is Crashing. Where Were the Regulators?") (July 11, 2022)
TRAVEL
I like these types of lists because I am just curious what shows up in them. Never take them too seriously ok? 22 of the USA's most underrated destinations.  I mean, Buffalo NY?
I like this list a little better: The Best Mountain Towns to Visit in America. A client of mine just raves about Telluride, Colorado.
Let's go way out in space, you know, the truth is out there! Europa & Io moons orbiting Jupiter, captured by the Cassini space probe. Amazing!
Most of these hotels have been featured here in blog posts over the ten years my blog has been in existence: 35 Funky, Quirky And Unique Hotels From All Over The World. Anyone stayed in any of them? Let us know in the comments.
More amazing….50 Times Architects Really Outdid Themselves And Deserved To Be Praised Online.
COVID-19
I had my 5th shot, the new Omicron booster. Very smooth delivery, scheduled it online and was in and out of a Walgreens nearby. And then I went out and ran almost 10 miles. So, no issues at all…so far at least. With two trips coming up this month I thought I should just get it out of the way. But I am not sure it will start its protection magic right away…I think. My shot number #4 was back in early April. I have three Pfizer and two Moderna shots in me…maybe my 6th one is another Moderna to be even? 🙂 I refused the flu vaccine, I will do it in early October. Let me know in the comments if I am doing anything wrong, I don't want to get knocked out…and then we will all miss this blog! Update: Second night after shot #5 I had fever…I think it must be working.
More Considerations for your fall booster. I just thought it can't hurt. Playing the odds…maybe all the shots have protected me from catching this virus?
MILES & POINTS
HOT CREDIT CARD OFFERS: 80k CITI Premier, 60k CHASE Sapphire Preferred, 75k Capital One Venture X, 75k CHASE Ink Cash, 75k CHASE Ink Unlimited, 100k CHASE Ink Business Preferred, 60k CHASE World of Hyatt Visa, 60k CHASE Sapphire Reserve, 70k Bank of America Alaska Airlines Business Visa, 50k Bank of America Alaska Airlines Personal Visa, 20k CHASE Freedom Flex, up to 30k CHASE Freedom Unlimited, 140k IHG Rewards Premier AND 1 Free Night, 20k CITI Custom Cash, and many more, including many AmericanExpress cards, including Delta, Marriott and Hilton cards! Please check out my Affiliate links. Terms apply to American Express benefits and offers. Visit americanexpress.com to learn more. If you do not see a credit card with my affiliate links, perhaps I could refer you?

This section is about my hobby addiction of collecting frequent flyer miles and hotel points since the early 1990's! Skip it if you are not into it!
As of today, I have burned 725,851 miles/points year to date and have 4,900,252 miles/points in the bank. Some do drugs, I do miles lol!
BEGINNERS
BASICS: This travel hacking hobby is mostly about getting the fat Signup Bonus of travel rewards credit cards while of course NEVER EVER carrying a balance. Banks have a marketing budget and are willing to give us many THOUSANDS of miles/points to travel mostly for free hoping to hook us to charge 20%+ interest rates on our balances. The poor souls who fall for their marketing paying these ludicrous interest rates end up subsidizing us responsible consumers who enjoy taking advantage of, cough, such bank marketing budgets! Some of us have been doing this for thirty years creating amazing travel memories…Feel free to ask me questions or post them in the comments.
BASICS: Prefer credit cards from the proprietary points programs of banks, such as Chase Ultimate Rewards, American Express Membership Rewards, Citi ThankYou Network, Capital One Rewards Miles because they are a lot more flexible and are not devalued as frequently. Over pure airline and hotel travel rewards credit cards. Pure cash back credit cards may work for you best and they are getting more valuable as airline and hotel loyalty programs keep getting devalued. Sometimes, a pure no annual fee 2% cash back card works best for simplicity!
If you wanted nothing to do with these miles and points churning related shenanigans and just wanted a no annual fee 2% cash back card, you can not go wrong with the Citi Double Cash Mastercard. And right now it has the highest Signup Bonus ever. Ok, it is only $200 but still it is the highest ever lol. It comes in the form of 20,000 ThankYou Points which you can cash out for $200 if you decide not to transfer them to any of the ThankYou airline and hotel transfer partners. Available here under CardIssuer/Citi.
Citi Double Cash now featuring $200 welcome bonus
The minimum travel rewards Signup Bonus to jump on is now 50,000 imho, here is a list of some of the current offers:
 NEW: The 10 Best Credit Card Offers for Travelers in September 2022
TOP TRAVEL REWARDS SIGNUP BONUS CARDS
Master Guide to Credit Card Applications: All the Rules You Need to Know, Bank by Bank 
Citibank increased the Signup Bonus for the Citi Premier card from 60,000 to 80,000 Thank You points. Annual fee is $95 and the minimum spend to score the Signup Bonus is $4k in the first three months. The Citi Premier card has a solid earning structure as it earns 3 points per dollar on gas/groceries/dining/travel and 1 point on everything else. Of course, you can transfer your points to mostly foreign airlines and JetBlue. Or you can cash out at one cent per point. Therefore, 80,000 points means $800 less $95 annual fee——-> BOOM, here is $705 in your pocket, you need this $$$ to pay for gas! Read the newbies paragraph above and always think…taking advantage of bank marketing budgets! Available HERE, thank you!
 Citi Premier's Incredible Sign-Up Bonus Is Worth 80,000 Miles Or $800 In Cash
  Citi Premier Card Complete Guide
The Capital One Venture X card offers a 75,000 point Signup Bonus after a minimum spend of $4k in the first three months. If you like simplicity and are looking for one (premium) card, I highly recommend this card (and yes, I have it myself!). It has an annual fee of $395 but it comes with a VERY easy $300 statement credit for travel booked on its excellent travel portal, essentially turning it into a $95 annual fee card. But wait…there is more! On each card anniversary you earn 10,000 points essentially making it FREE! Every dollar of spend earns 2 points and flights booked on the travel portal earn 5 points per dollar. You get access to Capital One and Plaza Premium airport lounges and a Priority Pass Select lounge membership and, this is important, you can add FOUR authorized users FOR FREE who can also have their own Priority Pass Select airline lounge membership. You can transfer your Capital One points to up to 18 Transfer Partners. No foreign transaction fees. Free Hertz President's Circle rental car elite status. Cell phone protection and PRIMARY rental car coverage. Awesome seats at baseball stadiums for just 5k points. And lots more. Available with my Credit Card Links, thank you for your support!
Alaska Airlines miles can be very valuable. Right now, the Signup Bonus offer for the Bank of America Alaska Airlines Visa Business card is 70,000 Alaska Airlines miles. The minimum annual spend to earn the 70k miles is $4k in the first three months. The annual fee comes to $75 and it is not waived in the first year. The card comes with a Companion Fare starting at $121 which could be extremely valuable in selected itineraries. No foreign transaction fees. The card earns 3x per dollar on Alaska Airlines purchases and 1x on everything else. Free bags for up to six people in the same reservation. Available HERE, thank you!
NEW: There is also a personal Bank of America Alaska Airlines Visa card with a signup bonus of 50,000 Alaska Airlines miles after you spend $2k in the first three months. Obviously, the business card is a much better deal if you can swing it. Same Companion Fare deal as the Business card, see above. Annual fee is $75. The card earns 3 points on Alaska Airlines purchases and only 1 point on everything else which is horrible. I mean, you do not get this card for your regular spending! Don't let other bloggers try to talk up every credit card they can sell to you. Go for it if you are a regular Alaska Airlines flyer, you need more of their pretty valuable miles that you know you can burn in a grand way. Available HERE.
If you are looking to stay in Hilton hotels for free…you can not go wrong with these two Limited-Time Welcome Offers Available for Select Hilton Honors Cards. The Hilton Honors No Annual Fee card gives you 100,000 Hilton Honors points AND a statement credit for $100 after spending only $1,000 in the first three months. THINK about it, stay in Hilton hotels for free, be a taker lol. And the Hilton Honors Surpass card gives you 130,000 Hilton points after spending $2,000 in the first three months. The annual fee is $95 but it is WAIVED in the first year. I wish I could get these cards again…Available HERE.
Remember, you are NOT allowed to ever carry a credit card balance if you ever get a credit card here!
NEWS/PROMOS/MY ACTION
Amazingly pathetic Marriott Bonvoy promotion: Earn up to 4,000 bonus points on each eligible stay, starting with your second stay.* <—–Yeah, check the asterisk smh!
Much better Marriott Bonvoy promotion IF you are staying in one of these properties: Earn 10K Points with Homes & Villas by Marriott International.
I am trying to phase away IHG Rewards points…and I am getting there slowly. Its IT systems are known for many holes and I am shocked they haven't gotten hacked in a major way. Until it happened! IHG Confirms The Reason For Prolonged "Website Maintenance" – HACK
I received my new World of Hyatt Business card (you can have Chase rush it) and another 60,000 World of Hyatt points will soon hit my World of Hyatt account along with another 5 elite night credits. With my five award nights at a nearby Category 1 hotel off peak (booked for just 3,500 points per night) this takes me to 29. The five nights will be doubled due to the recent promo and this will take me to 34. I am not sure when these doubled elite night credits will post in my account though. I have a four night stay at the Huntington Beach Resort & Spa next week…so another eight elite night credit eventually will post which takes me to 42. Then six nights booked (with points of course) at the Grand Hyatt Berlin will eventually turn into 12 elite night credits which takes me to 54. Operation World of Hyatt Globalist is well under way, target is to hit 60 before December 31.
Now shifting all spend on daughter's new Chase Freedom Unlimited card that adds 1.5% on top of regular 1.5x earning on all spend up to $20k in the first year. So, in a way, earning minimum 3x for the next $20k (or 4.5x on dining and drugstores)…so my Capital One Venture X 2x card is going to take a breather.
Son asked for help for one night in Maui in early October and almost everything is sold out. Only one property there is a Hyatt Category 4 and of course it is sold out. For Hilton, all three properties have NO standard rooms supposedly available to use my one Free Night Cert and there is no way I am paying 855,000 Hilton Honors points for one night for "premium" rooms, WTF! Son booked a RT Honolulu-Maui to get Southwest's Companion Pass for the first three months of 2023, this was a promotion that lasted only a few days and it has ended.
ADVANCED TRAVEL HACKING
I went ahead and registered to win 100k miles in the promotions listed in Item 1. Because, this is an addiction lol.
Good info here: [Updated] Travel Tips: Workarounds To Bring Back That Good Old Award And Airfare Search Interface.
Back in the old miles and points days we all knew each other…And then banks started paying affiliate commissions to bloggers who pumped their plastic merchandise. And it has been downhill for us ever since….kind of. Anyway, this is HUGE business, very informative thread here. If my blog sells five credit cards…it is a big month! Please let's lol together…
Based on my ridiculous Hilton experience above…I should just cancel downgrade my AmexHilton Aspire card, why do I bother when I can't even use the darn free night certs when I need them. Oh, I am using two of them at the Berlin Waldorf Astoria so it is not all that bad you guys…
BUZZING
A section where I go on and on about some stuff that happens in my life and anything else that just does not fit in another section above.
Running is going very well now, I am picking it up. My last physical therapy session is today and tomorrow I think it is my last long run (or second to last). I am supposed to run for three hours with some speed targets along the way, wish me luck. I feel confident I will be able to run AND finish the 2022 Berlin Marathon but, based on my fragile bones, I am just taking it day by day and grateful for each day I stay healthy.
Next week I am going to my first financial industry conference since Covid changed everything and I am so…rusty! Excited as well, it has been so long you guys! I managed to snag an award Delta ticket for its non-stop flights to/from John Wayne Airport in Orange County CA for only 27,500 Skymiles. Which I think it's a win! I booked months in advance so that probably helped. I am spending 80,000 World of Hyatt points for four nights at one of the four conference hotels which will help me…find my room after long days lol.
I didn't think that the Queen of England will ever die, so RIP. I never figured out why all the obsession with royal families…
Be mindful of your clicks! Every time you click…you let algorithms take control. If you click on stupid clickbait shit…you get shit directed back  to you. Bloggers post stupid clickbait "content" because it attracts clicks and…they make more money from ads. Do not play their game, come on! Ten years here, I have not gone down the clickbait route…and I do feel proud for that.
There has been some amazing FIBA Basketball in the European Championships. The knockout round of 16 is here and the Greeks led by Giannis are going into it undefeated which…concerns me because, you know, they are bound to have a bad game and should have gotten that out of their system in the first round. Next up is the Czech Republic and then look for some legendary games in the Final 8 teams.
Let me leave you with this…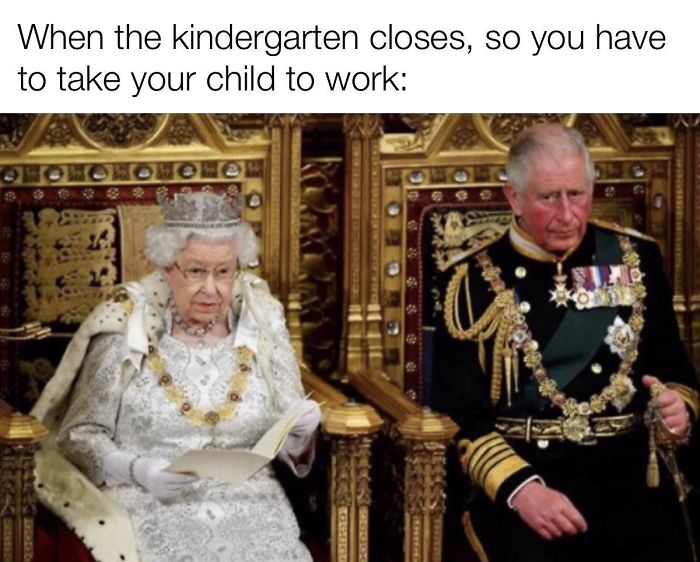 Thank you for reading my blog. If you enjoy it please pass it on to a family member or friend, thank you!
Some of the links are behind a paywall. You can try to read them using Archive.is. Or use 12ft Ladder.
TBB
travelbloggerbuzz@gmail.com
Follow TBB on Twitter @FlyerTalkerinA2.
You can subscribe to TBB below, winners only!
Opinions expressed here are author's alone, not those of any bank, credit card issuer, hotel, airline, or other entity. This content has not been reviewed, approved or otherwise endorsed by any of the entities included within the post.