Every Sunday we bring you the TBB Best of Web links: We try to make sense of echo chambers, a gut wrenching read about childhood trauma from the author himself, we visit Venezuela's plastic sheeting people, talk about the fallacies of success and an amazing story about the Toothpick King who was a marketing genius!
TBB Blog Mission: To Educate. Entertain. Inspire. In That Order!
As always, click on the headline to be taken to the original source. Sometimes I insert my incendiary comments on article excerpts between [brackets].
If you enjoy my blog, please pass it on to someone you care about so they can enjoy it too. If you don't enjoy it and still read or troll the comments, you have issues, please seek help.

Don't you sometimes wonder why the other side just does not get it? After repeatedly confronted with facts you find so compelling? I have struggled with that to the point of just giving up. Hillary Clinton called them Deplorables or something. But by writing them completely off and not try to understand their point of view ( in spite of how offensive you may find that view) resulted, well, in the present administration of the "best people". I have always tried to understand the other side, do not give up on it! We must live together dang it!
First you don't hear other views. Then you can't trust them. Your personal information network entraps you just like a cult
But there are two very different phenomena at play here, each of which subvert the flow of information in very distinct ways. Let's call them echo chambers and epistemic bubbles. Both are social structures that systematically exclude sources of information. Both exaggerate their members' confidence in their beliefs. But they work in entirely different ways, and they require very different modes of intervention. An epistemic bubble is when you don't hear people from the other side. An echo chamber is what happens when you don't trust people from the other side.
Where an epistemic bubble merely omits contrary views, an echo chamber brings its members to actively distrust outsiders.
In epistemic bubbles, other voices are not heard; in echo chambers, other voices are actively undermined. The way to break an echo chamber is not to wave "the facts" in the faces of its members. It is to attack the echo chamber at its root and repair that broken trust.
Epistemic bubbles are rather ramshackle; they go up easily, and they collapse easily, too. Echo chambers are far more pernicious and far more robust. They can start to seem almost like living things. Their belief systems provide structural integrity, resilience and active responses to outside attacks. Surely a community can be both at once, but the two phenomena can also exist independently. And of the events we're most worried about, it's the echo-chamber effects that are really causing most of the trouble.
Listen to what it actually sounds like when people reject the plain facts – it doesn't sound like brute irrationality. One side points out a piece of economic data; the other side rejects that data by rejecting its source. They think that newspaper is biased, or the academic elites generating the data are corrupt. An echo chamber doesn't destroy their members' interest in the truth; it merely manipulates whom they trust and changes whom they accept as trustworthy sources and institutions.
Once an echo chamber starts to grip a person, its mechanisms will reinforce themselves. In an epistemically healthy life, the variety of our informational sources will put an upper limit to how much we're willing to trust any single person. Everybody's fallible; a healthy informational network tends to discover people's mistakes and point them out. This puts an upper ceiling on how much you can trust even your most beloved leader. But inside an echo chamber, that upper ceiling disappears.
It provides a way out in the end, starting with an intervention. And with trust. But it is an uphill battle.
God help us. We'll be all right. I think.
This is one of the most gut wrenching stories I have read recently. The author talks in length about his life that was marked by sexual abuse when he was a young boy.
I never got any help, any kind of therapy. I never told anyone. By Junot Díaz
I realize this is a very difficult read. And this is why people who abuse children should be severely punished, no excuse whatsoever!
I am not sure why today I am on to depressing stuff. Sorry about that you guys!
This is a deeply personal post by novelist and playwright Joel D. Hirst, who is from Venezuela.
It is a strange and sobering thing to see a video about these activities addressing a land I have known in wealth and opportunity. The beach, the mountains. Bird-watching in the beautiful parks, festivals like the 'Devils of Yare' and 11 hour traffic jams returning from a long weekend at the beach. Discos and dancing late into the night, curing a hangover in one of the many areperas with friends sophisticated and equal in every way that counts; super-malls and movies and life – a life more abundant, though they forgot that it was, or thought it could be more. Decisions that they deeply regret today.
We are now building a large body of knowledge about the collapse of civilizations, why they fail and why they fail to succeed: "Dead Aid", "Why Nations Fail", "The Idealist" and "The Great Escape". We treat these things academically, but they are visceral when you see it firsthand. When you watch a country consume itself, not through droughts or natural disasters – those a unified, educated and free society can quickly recover from. No, nations fail for different reasons – stupidity and envy and greed worked out as policy tools to suppress dissent and empower a criminal elite. Corruption as cement to authority.
Venezuela is well advanced into what will probably be known as its own "special period". The dictatorship, like that of Cuba a quarter-century ago, has plunged its country into a darkness unseen in her history, a well of misery so profound it is as vicious as it is unprecedented. Motorcyclists stealing bags of pasta from old ladies; mothers deciding which child will live and which will die – bonfires of human flesh beside a bread line. The stunting, infants wasting away in the full light of the Caribbean sun. Sacking of stores unlucky enough to be caught with bread or milk or a sausage. The looting of trucks that now have to traverse Venezuela's perilous roadways with armed escorts – protection for the poultry. And the response of the government to their misrule? They have refused foreign aid. National pride is more important – pride in a revolution which long ago failed, leaving the people with real need this time as an accompaniment to the envy; manure with which the revolution fertilized its tumoric growth, for a time. Until the tumor killed the host.
Morgan Housel is a great writer. I have been recommending him along with other personal finance writers HERE.
Body size in biology is like leverage in investing: It accentuates the gains but amplifies the losses. It works well for a while and then backfires spectacularly at the point where the benefits are nice but the losses are lethal.
The most dominant creatures tend to be huge, but the most enduring tend to be smaller. T-Rex < cockroach < bacteria.
There are two takeaways, neither of which is "don't get big."
One is that everything moves in cycles. You can't extrapolate the benefits of growth because growth comes attached with downsides that go from annoying at one size to catastrophic at another. Rising valuations that come with investment growth is the clearest example, but it's everywhere: Headcount, media attention, AUM, and influence have downsides that can eventually grow faster than their benefits. Remembering that volatility is attracted to outlier growth puts many things about business and investing in context.
The second is size is associated with success, success is associated with hubris, and hubris is the beginning of the end of success. Some of the most enduring animals aren't apex predators, but they're very good at evasion, camouflage, and armour. They're paranoid. I always come back to the time Charlie Rose asked Michael Moritz how Sequoia Capital has thrived for three decades, and he said, "We've always been afraid of going out of business." Paranoia in the face of success is extremely hard but in hindsight it's the closest thing to a secret weapon that exists.
I need to admit that, as I was reading this, I thought of the recently retired from blogging Daraius of Million Mile Secrets. Brilliant marketer like the toothpick guy. What? You never heard of the toothpick king? Me neither! But this story is amazing and I am glad to bring it to you!
In the 1950's, 90% of the world's toothpicks were manufactured out of Strong, Maine. 75 billion toothpicks per year were manufactured out of this small little town (~1,000 people). [Note: One good sized white birch tree can produce 4 million toothpicks] A majority of this output came from Forster Manufacturing, founded by Charles Forster. Let me tell you his incredible story and how he created the market for toothpicks.
Charles Forster was born in 1826 in Charlestown, MA. His uncle ran an import-export business and sent young Charles to Brazil. While in Brazil (1850) he noticed that the natives had beautiful teeth, which he believed were the result of the handmade toothpicks they used. He couldn't get the toothpick idea out of his mind. At this time in history, gentlemen would carry big goose-quills in their coat pockets that were used as "toothpicks". But the quills would constantly break in a person's teeth. These handmade wooden toothpicks seemed like a much better idea.
Charles Forster sent a sample box of toothpicks from Brazil to his wife back home. She then gave it to a hotel. They liked them and ordered another box. Soon he was fulfilling orders of handmade toothpicks in different parts of the country. But he had visions of mass production.
Charles Forster was a genius in marketing. The demand for toothpicks was growing but not fast enough now that he could mass produce toothpicks. A majority of people and establishments didn't want to give up quill toothpicks. How would Forster combat the status quo?
He hired young, personable, and presentable people to go into stores asking for wood toothpicks. Most establishments would turn the young people away because they didn't carry wooden toothpicks. Then Forster would enter these stores and easily sell them a box or two of toothpicks. He would then have the same young people go back into the stores and buy the toothpicks. When Forster would enter again the establishment would buy twice as many boxes, and fully believing in the product, the owner would market them to real customers.
Forster used a similar strategy to get wooden toothpicks into restaurants. He would hire Harvard men to demand wooden toothpicks at the end of their meal. When the Harvard men were told the restaurant didn't have any wooden toothpicks the men would get angry and loud and tell the owner they would never return to a restaurant that didn't have wooden toothpicks. When Forster would enter the restaurant the next day the restaurant owner would not only buy boxes of toothpicks but also hand them out to each table.
Now, the methods above were very smart, but the genius was he knew that if he could get higher end restaurants to carry his toothpicks (used by their wealthy patrons) it would only be a matter of time until it filtered down to the masses. He was right. Wealthy people were seen leaving the restaurants or standing on the streets with toothpicks in their mouths. The toothpick was a sign of social status. Soon younger people were seen with wooden toothpicks in their mouths and women were seen with them in their mouths. An article from the time said that half the people in the city streets could be seen with toothpicks.
So much for full disclosure hey? 🙁
And I leave you with this…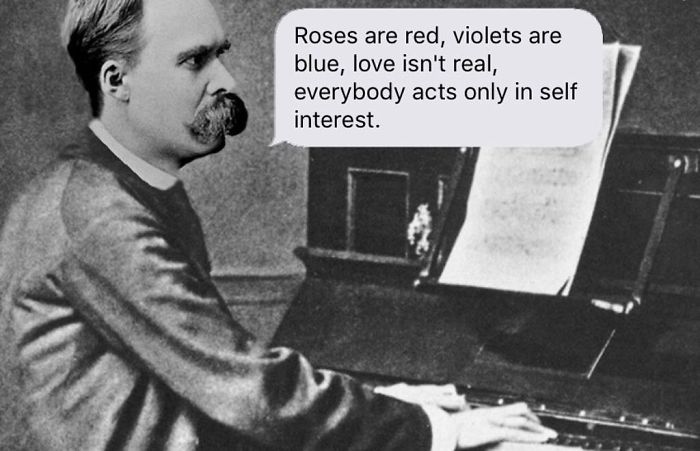 TBB
travelbloggerbuzz@gmail.com
Follow TBB on Twitter @FlyerTalkerinA2
You can subscribe to TBB below, winners only!
Opinions expressed here are author's alone, not those of any bank, credit card issuer, hotel, airline, or other entity. This content has not been reviewed, approved or otherwise endorsed by any of the entities included within the post.