We bring you the last TBB Best of Web edition with the latest collection of amazing links for your enjoyment: a shocking story about an art thief titled Masterpiece Theater, ten beautiful lessons learned from tragic 9/11, an amazing link all about country flags, the geography of risk and watch out for them killer robots!
TBB Blog Mission: To Educate. Entertain. Inspire. In That Order!
Support TBB by applying for CREDIT CARDS and please check out all other ways to support us with these LINKS
You like my blog? Send a link to someone please!
At every Best of Web post I pick the best reads that blew my mind in the previous week. It can be…anything! I like to be eclectic and despise salesy/clickbait/sameold content you read…everywhere else!
As always, click on the headline to be taken to the original source. Sometimes I insert my incendiary comments on article excerpts between [brackets].
This is a very wild and bizarre story! It will shock you, sorry no video!
A Dutch gallerist made thousands of forgeries and passed them off as the work of real artists. When he was caught, a new con began.
Story is very long, you have been warned.
Maybe this guy is an art hacker? 🙂
One of those stories you keep shaking your head about for a long long time afterwards!
What a wonderful little article, so uplifting rising up from a tragedy!
1. Never turn down champagne
2. Express yourself
3. Don't settle for your life partner
4. Life's too short to be miserable
5. Choose friends wisely
6. Say yes
7. It will get easier
8. Join a community
9. Let go of "stuff."
10. Laugh
What a wonderful post…it is all about country flags!
Did you know that the US flag has changed 32 times? The flag of Greece changed 8 times. And Denmark's? 0!
Enjoy it!
Americans have built $3 trillion worth of property in some of the riskiest places on earth, so why do taxpayers have to pay for the hurricane damage to rich coastal communities?
Deep discussion about this issue.
How do you feel about your taxes going to bail out these people who keep rebuilding in the same places you know it is only matter of time before they get flattened again?
We are not too far from this becoming a reality…
Tomorrow's wars will be faster, more high-tech, and less human than ever before. Welcome to a new era of machine-driven warfare.
This is most likely the final TBB Best of Web post.
And I leave you with this …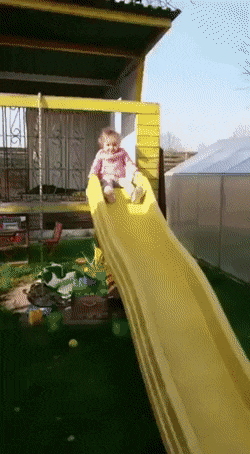 TBB
travelbloggerbuzz@gmail.com
Follow TBB on Twitter @FlyerTalkerinA2.
You can subscribe to TBB below, winners only!
Opinions expressed here are author's alone, not those of any bank, credit card issuer, hotel, airline, or other entity. This content has not been reviewed, approved or otherwise endorsed by any of the entities included within the post.