We bring you the TBB Best of Web links on yet another Sunday: Warnings about the public pension crisis and alarming elderly fraud, an epic project about climate change and ocean shock, a harrowing African migrant journey from Nigeria through the desert and crossing the Mediterranean sea to Europe, a complete travel guide to Iraqi Kurdistan and the amazing Earthrise movie.
TBB Blog Mission: To Educate. Entertain. Inspire. In That Order!
Every Sunday I pick the best reads that blew my mind in the previous week. It can be…anything! I like to be eclectic and despise salesy/clickbait/sameold content you read…everywhere else!
As always, click on the headline to be taken to the original source. Sometimes I insert my incendiary comments on article excerpts between [brackets].
If you enjoy my blog, please pass it on to someone you care about so they can enjoy it too. And do some clicking on the colorful linkies above, thanks!

This is long and a phenomenal beating of the people in charge of public pensions, the intermediary slick salesmen and the amazingly crappy and expensive "alternative" investments these funds have been investing in the past 18 years. Since the dot com crash actually…
Most of the private pensions (the ones that are left) are covered by ERISA, the landmark legislation passed in 1974 that created adequate funding guidelines, "prudent man" investing guidelines and the Pension Benefit Guaranty Corp (PBGC) which steps in when the business with the pension plan fails. But guess what? That left a huge gap, the pensions of the public employees! We are talking teachers, firefighters, policemen, etc who are left unprotected. And susceptible to the slick salesmen…article goes into a great detail about that. If you don't barf after reading this…you probably applaud poser bloggers pretending they care all for you and want you to travel for free while selling you travel rewards credit cards!
Just a few horror excerpts:
Illinois, where lawmakers are wrestling with unfunded pension liabilities of $129 billion, and Kentucky, where the state's unfunded public pension liabilities top $27 billion.
"I could never figure out why somebody working at a hedge fund is worth 10 times more than the guy at Fidelity," Pohl said. [Lol]

"You've got Wall Street marketers with virtually unlimited expense accounts, under orders by their bosses to do anything necessary to win over these government pension officials who control trillions," Siedle said. "So people living these mundane lives are being flown to five-star hotels in Maui, in Honolulu, in Phoenix, in Puerto Rico, in Bermuda. They're being flown to New York, where they see the hottest Broadway shows, or they're in Las Vegas at Cirque du Soleil. I've seen everything from trips to strip clubs to helicopter rides over Maui to hot-air balloon rides in Albuquerque."
Ok, I better stop, I am already too angry. I need to finish the post. Read it and weep.
This article, written by my colleague who recently lost his father, should wake you all up about elder fraud. If you have elderly parents/relatives please be careful out there!
Elder fraud and exploitation is at epidemic proportions in this country. It is shameful. It has been a problem for years, but I didn't really grasp the voracity of this scourge until this year as dad's dementia worsened and he passed away. Before Dad died, it was bad. After his passing, it has gotten worse. My newly widowed mother is approached via mail, email, or phone by some con artist every day. Usually more than once a day. Literally, every day.
Some of the ruses are old standbys like a bogus lottery. She's been hassled by fake tech support, phony IRS agents and grandchild impersonators. These are annoying enough but once your husband's passing makes the public record, apparently, a whole slew of new hustles begins. Scammers claiming problems with Social Security, his pension, military benefits and banking abound. We lost count of the number of people claiming to be a debt collector. Worse, lately, strangers have appeared at her doorstep.
It continues with some great advice on what to do.
Be vigilant!
This is an epic piece of work by Reuters! After you read this you may realize that, you know, this may not be a hoax, sad lol! This is to be bookmarked to enjoy over the next week #warning
It is interactive with some amazing stuff built in. Stuff I dream about doing on my site here. But before I get to that I better just start learning how to do them fancy arrows 😉
This follows a young immigrant from Nigeria making his way to Europe. Puts everything into perspective and calling it "harrowing" may be an understatement!
Reading it will likely make you feel very uncomfortable, you have been warned!
If you are interested in visiting this area you should read this guide!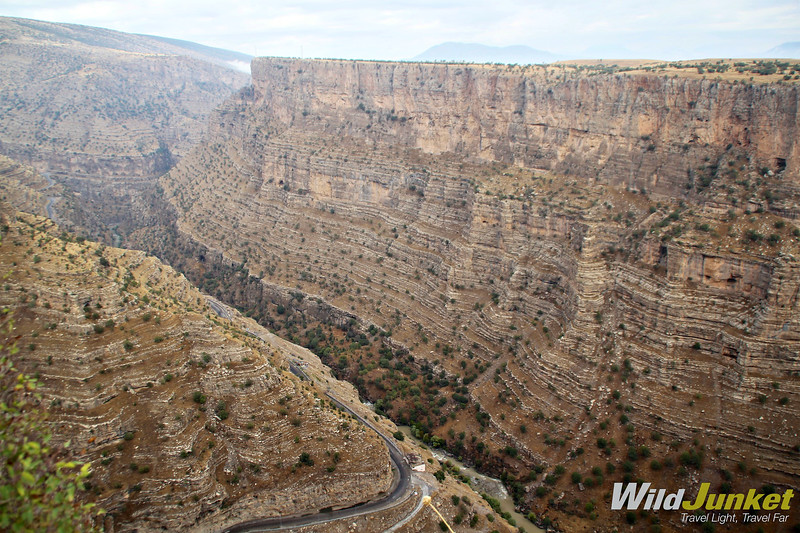 A bonus link for you. An amazing video about…
Earthrise tells the story of the first image captured of the Earth from space in 1968. Told through the voices of the Apollo 8 astronauts themselves, the film recounts their experiences and memories and explores the beauty, awe, and grandeur of the Earth against the blackness of space. This iconic image had a powerful impact on the astronauts and the world, offering a perspective that transcended national, political, and religious boundaries. Fifty years later, Earthrise compels us to remember this shift and to reflect on the Earth as a shared home.
I remember vividly this image in a dream I had as a child…I wonder if it means I will travel in space one day before I croak #developing
And I leave you with this…
TBB
travelbloggerbuzz@gmail.com
Follow TBB on Twitter @FlyerTalkerinA2.
You can subscribe to TBB below, winners only!
Opinions expressed here are author's alone, not those of any bank, credit card issuer, hotel, airline, or other entity. This content has not been reviewed, approved or otherwise endorsed by any of the entities included within the post.