We bring you another edition of TBB Best of Web: we get behind into the secret Iran war, how student debt sucks so bad, how the prison economy works, learn how much drug rehab centers cost and how they do not work very well, learn the fascinating caviar history and look at amazing photos by Margaret Bourke-White.
TBB Blog Mission: To Educate. Entertain. Inspire. In That Order!
Support TBB by applying for CREDIT CARDS and please check out all other ways to support us with these LINKS
You like my blog? Send a link to someone please!
At every Best of Web post I pick the best reads that blew my mind in the previous week. It can be…anything! I like to be eclectic and despise salesy/clickbait/sameold content you read…everywhere else!
As always, click on the headline to be taken to the original source. Sometimes I insert my incendiary comments on article excerpts between [brackets].
This is an awesome article to read if you are interested or fascinated by geopolitics. And it makes it even more important with the departure of John Bolton who did not get to bomb any other country and he is so sad about that. But it also now makes the situation more unstable with no intellectual policy theme around the clowns surrounding the US President.
Anyway, the behind the scenes interactions between Obama and Netanyahu are quite something. And there are more similar details, I really enjoyed this one! I hope you do too. If not, well, move on to the next one okay?
Too many to excerpt here. And I am doing this post from a lounge at Phoenix airport so my time is very limited you guys!
I have a son who graduated from the University of Michigan this year. And a daughter who is a senior in high school…and she is aiming at the same school as her first choice. Both their parents did not go to an "elite" (whatever that means) school. Both did not even want to hear it when we told them they should apply to our alma matter. Disappointing for us? Yeah, in a way. But their response was "things have changed". So, I do not blame parents trying to help their kids get into those schools. I hope it works out for them. This is why you should probably save for that like we did. One thing for sure…it has become ridiculously expensive to get a college education in the US and we are loading up kids with way too much debt!
The article is a must read as is everything I post on the TBB Best of Web edition 🙂
This is a fascinating read all about how the money moves inside prisons. With a portion to it devoted to prepaid cards. And Green Dot you guys…
This will shock you! Well, not as much as a post about two humans exiting a bathroom in an airplane and being right there to video it, sad lol.
I had no idea addiction treatment cost this much. And that there is not much accountability for this type of facilities. And their sad success record.
Very sobering and sad article. We can do better than this!
In this miles and points hobby, a certain portion of the hobbyist populations enjoys burning miles to fly on First Class so they can then show off how they are drinking Krug champagne and eating caviar. For the record, I can not stand the taste of either so there!
But, did you ever wonder how this caviar thing became such a luxury type food in the first place? Well, you probably did not. But since you come to read my blog I am sharing this article with you to educate you about the history of caviar!
And it is, well, fascinating. It was a free bar snack in the beginning for crying out loud. Just like all of you never imagined The Points Guy to go to 100 staffers from the days of doing free award bookings on Flyertalk…Similar trajectory lol!
Until 100 years ago, sturgeon were plentiful in the rivers and lakes throughout Europe and America, and caviar was an ordinary food for those who lived near these sturgeon-filled waterways — in some areas it was so common it was served as a free bar snack
An extra sixth link today…
Do me a favor. Click on the link above. If you do not enjoy looking at her totally awesome photographs I will give you your money back! Oh wait, what money….Whatever, just click it!
And I leave you with this…This gets me rofl every time!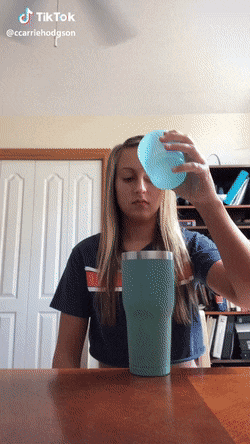 TBB
travelbloggerbuzz@gmail.com
Follow TBB on Twitter @FlyerTalkerinA2.
You can subscribe to TBB below, winners only!
Opinions expressed here are author's alone, not those of any bank, credit card issuer, hotel, airline, or other entity. This content has not been reviewed, approved or otherwise endorsed by any of the entities included within the post.