We (me) bring you the TBB Best of Web links again as we (me) try to do each Sunday: a must read about the best short money rules, how a nice girl ruined and lost her life with bad company, the meaning behind the El Chapo downfall, an epic story about a Desperado dude and awesome photos from 1969.
TBB Blog Mission: To Educate. Entertain. Inspire. In That Order!
You like my blog? Send a link to someone please!
Every Sunday I pick the best reads that blew my mind in the previous week. It can be…anything! I like to be eclectic and despise salesy/clickbait/sameold content you read…everywhere else!
As always, click on the headline to be taken to the original source. Sometimes I insert my incendiary comments on article excerpts between [brackets].
This Morgan Housel guy is an amazing writer. When writers keep coming up with content like this what can you say? Bravo!
When self proclaimed travel thought leaders in the travel miles and points blog space say that their content is "required reading for frequent travelers" and instead come up with National Enquirer clickbait shit headlines like: "Vegas Passenger Refuses to Sit Next to Child Because She's Drunk, Goes on Expletive-Laced Tirade" – View From The Wing, all you can say is "Shit!"
Morgan has come up with 29 rules about money, I am coping them all here because they are THAT good, enjoy! Again, this is NOT me, it is all Morgan Housel, the kudos should go to him, not me. If only the other bloggers did that when they copied stuff and stuck a little tiny HT at the end of the blog post where it is assured no one will see it. Don't get me ranting, it is Sunday you guys, be positive 🙂
Above-average results require not being afraid of looking wrong.
Most people are afraid of looking wrong.
Good investing is 50% psychology, 48% history, 2% finance.
Great investing is 40% skill, 20% luck, 40% inability to tell which is which.
Bad investing is 40% overconfidence, 40% fees, 20% denial that keeps it all going.
Getting rich is hard.
Staying rich is harder.
Being satisfied with your riches is hardest.
Some good advice is simple but made complicated because professionals can't charge fees for simple stuff.
The fact that you can't charge fees for it is part of what makes it good advice.
Wealth is what you don't see – money that hasn't been spent, cars that haven't been bought, jewelry that hasn't been purchased, stuff that hasn't been bought.
Most people can afford not to be a great investor.
Most people can't afford to be a bad investor.
The combination of the last two is the foundation of investing risk.
Past results cause confidence to rise faster than ability.
You're not obligated to have opinion about anything. Unless you're paid to do so.
You're obligated to not have an opinion about things you don't understand. Unless you're paid to do so.
Be wary of people who are paid to give opinions.
All market growth is just earnings and what people want to pay for those earnings.
All economic growth is just population growth and how productive those people are.
Being nice to people is the easiest career competitive advantage.
Being smarter than others is the hardest.
Options make people happy.
Debt reduces options.
Obvious risk: not having three months of emergency savings.
Underappreciated risk: having three months of emergency savings when the average duration of unemployment is six months.
People like weekends because it's when they have the most control over their time; financial goals should keep this in mind.
John D. Rockefeller was worth the equivalent of $340 billion, but he never had penicillin, sunscreen, or Advil. For most of his adult life he didn't have electric lights, air conditioning, or sunglasses.
Which is to say: Everything about money is results in the context of expectations.
This is a story of how a nice girl from the Midwest goes West, gets involved with weed, meets and falls in love with a mega douche bag who knows another douche bag who are deep into doing shady criminal stuff, involving real hacking and bitcoin and crypto and shit like that. My greatest fear is my daughter falls for a douche bag like that! I hope these two mother phuckers rot in jail!
This is investigative journalism at its best. Read only if interested in some real wild stuff, wow!
My condolences to her family, what a nightmare, so sad!
Well, El Chapo was convicted and is supposed to spend the rest of his life in the most Max security prison in the US, they call it "the Alcatraz" or something. If this guy escapes again, I say we let him free…he deserves it 🙂
The tagline of the article is: As the Mexican cartel leader's trial draws to an end, one thing is clear: drug kingpins reign as long as they make their partners money. When they stop, they end up in jail.
It's all about the money…
The Guzmán trial will do nothing to stem the flow of drugs into the United States.
But his capture has done nothing to ameliorate the American drug problem, and his conviction would be likewise meaningless.
If you think that Guzmán's incarceration has been a major victory in the War on Drugs, explain why heroin overdoses in the United States have risen dramatically, not fallen, since his capture. The drug problem has gotten worse, not better.
It's business as usual, because it's set up to be.
We'll never find an answer to the drug problem until we ask the big questions about systemic corruption; the nexus between drug trafficking, government, and business; the prison-industrial complex that is funded by drug convictions; and the very nature of drug use and addiction itself. What is the true nature of the drug-trafficking machine? What is the depth and width of the corruption that allows it to flourish? Where do the billions of dollars go? How does it provide protection, and who provides that protection?
And something else.
What is the corruption of the American soul that makes us want the drugs in the first place? Opioids—which are killing more Americans now than either car crashes or guns—are a response to pain. We have to ask the question: what is the pain?
Until we ask and answer that question, the drug problem will always be with us.
This is one of those stories you start reading. And you just can't stop. Feelings of sadness, extreme sympathy for the main character swinging to antipathy, despair about the state of our health care system and then feelings of satisfaction as agencies pull together, the scars we all carry from our childhoods, what an amazing life it could have been, only to go rob a bank for…
Have a place to sit down if you start reading this. Because you will need it. Again, you can read inconsequential shit involving shocking videos or you can read quality and enhance your life. I choose quality. And LOTS less clicks, sad! 😉
In April 2018, a blind man with one foot robbed a bank in Austin, Texas. This is a heist story—but unlike any you've ever read.
Sure is!
What an incredible collection of awesome photos from that year!
Enjoy them as much as I did!
And I leave you with this, one of the most energetic pups out there, wow!
Ok, maybe one more, I leave you with this, lol.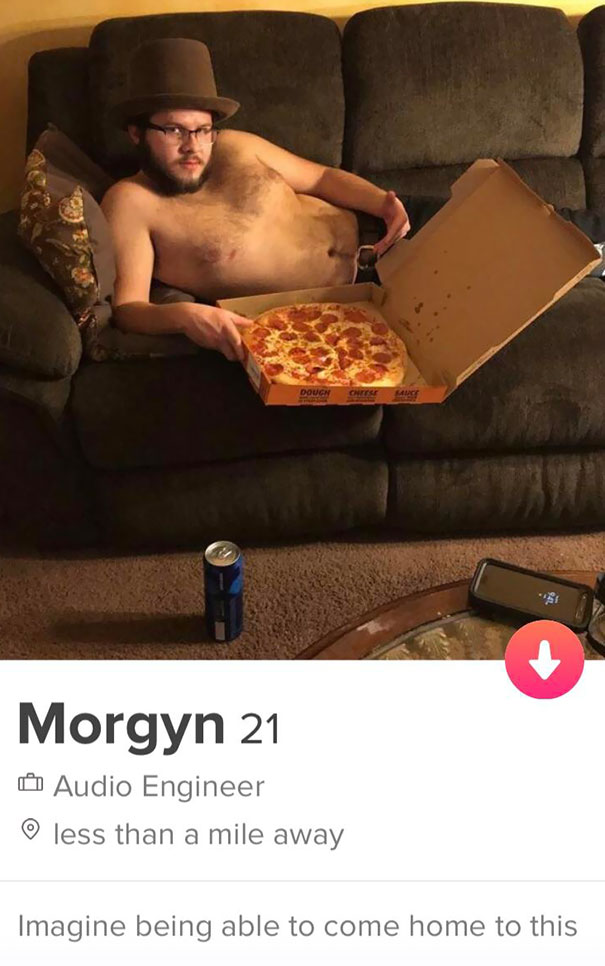 TBB
travelbloggerbuzz@gmail.com
Follow TBB on Twitter @FlyerTalkerinA2.
You can subscribe to TBB below, winners only!
Opinions expressed here are author's alone, not those of any bank, credit card issuer, hotel, airline, or other entity. This content has not been reviewed, approved or otherwise endorsed by any of the entities included within the post.