Warning: This is going to be long! 165 and 79, keep these two numbers in mind, they are important!
This is the final blog post of TBB as you have come to know it. Professional responsibilities have increased to such a level that I just can not keep up with my Feedly addiction to stay on top of all the blogs and bring you here what I think you should know…always staying true to the TBB mission to Entertain (primarily myself), Educate and Inspire.
A very short brief history of TBB: I have been in this crazy hobby for almost twenty years. I have read all the bloggers in this space since they started. It is a very unique space full of interesting characters. It has also been fascinating to watch how people changed. This includes me! Anyways, I already lost my train of thought for a moment…Oh yes, let's get back in it. I did not start a blog for many years because I was afraid of the suck time factor, what can I say I am pretty good in forecasting things! After my father's death in July of 2009 (the only time I missed the Ann Arbor Art Fair DO) I was floating there mixed up for a few years and started slacking in general, got a little fatter than usual, did not set any goals and I was just cruising along enjoying my very comfortable life. Then God spoke to me late at night after several glasses of wine were consumed. Relax, this is not going to be one of those born again stories I swear! Since you read all these blogs, God said, there is a niche of someone with your experience to review blogs businesses and speak your mind telling readers which ones are worthy or not because, you know, you TBB can see the bullshit from several miles by now! Also, God continued, since you read them all why don't you pick the posts your readers should be aware of so they don't have to keep wasting their time surfing around to find them. All right, there was no God involved but this is how it all started. Friend Dave suggested a TBB tagline: "We waste our time so you don't have to". I liked it but decided not to use it, come on lol.  So, I needed an outlet and a new challenge as my business was making enough with current client roster and, you know me, I don't do the marketing thing well, I wait for the phone to ring (or email to come in) so I said why not, give it three months! As I like to work alone this could be something I may enjoy and I can help so many people at once preaching from my little corner on the web and contribute to world peace and understanding. So TBB was born…
For almost two straight years I focused on the content and did not even bother with any "monetization" scheme even after I started receiving many emails pleading with me to add a credit card tab. I felt looking into it takes focus away on what TBB is about: the blog reviewer busy reading the blogs, separating the BS (so much) from the good stuff (Drew and some others), all in a very entertaining manner (very dependent on my mood which was driven by what was on my phone screen and Feedly staring back at me!). It felt I was cheating my readers if I spent any time on making any $$$.  Contrary to popular belief, I am not a communist lol! I took on this TBB persona and started believing I am the protector of the newbies who were being slapped upside the head from the Titans who kept up an unrelenting credit card affiliate carpet bombing operation.
Timeout: New blog record holder for most plastic affiliate links in ONE blog post is One Mile at a Time: 55. Smh up and down, left and right, diagonally…Ok, back on my epilogue.
I finally added an Amazon link which started bringing some money to cover some expenses and hopefully aim to turn a profit in 2014! You may say "why have losses since blogging does not cost that much?". It is true, it does not cost much in dollars. But I had to pay some big time cash (it's all relative when you refer to TBB commercial operations ok?) to a web designer to come up with the most amazing logo (it even has an imaginary flight to Perth!) and get me set up on WordPress ( TBB started on Google's Blogger, booooo!) and pleaded with her to take some of my hotel points for her upcoming trip (she did, thank you Hillary!) as partial payment. Anyways, IRS does not like stringing losses together, you know, something about the "hobby" rules in the tax code!  Anyways, the small profits were all spent on two trips to the events in Charlotte and Phoenix (loved them, you guys are fun to be around, you know).
Shortly before the Amazon "huge" money maker came in I tried to cure myself by blowing away about 200 blogs off my Feedly to reduce the amount of time dealing with TBB for really no money. Remember, the Feedly reading was constant. Starting with breakfast, at Panera, every two to three hours to catch up, let alone keeping up with emails and so many comments and then actually putting the actual darn blog post together in WordPress late at night. It is INSANE. There I was in Hong Kong carving out time in my day in a new city to…catch up with Feedly. As I said, total insanity. But I…liked it damn it, it just became a crazy habit. Who am I kidding, it became a preposterous addiction! I have this personality to…get addicted to things. This was more powerful than crack. Full disclosure: I have never done crack lol.
Word of Advice to any aspiring bloggers: Do it as a hobby and do not try to post consistently unless you are: a) insane — ditto b) got lots of time on your hands or can create time because you are supper efficient — I am very efficient! c) have a huge passion for this space –I still do damnit! d) have the stamina to go on and work your ass off –hey, I did it much longer than most, give me credit (pun intended lol) e) all of the above. In other words, don't bother, use your time more effectively to learn more marketable skills! For every The Points Guy or One Mile at a Time or Frequent Miler there are hundreds of dead blogger bodies floating in cyberspace!  Did you notice that the bloggers I mentioned are full timers? Good! There is a lesson there for you aspiring part time blogger who wants to be a Titan. I love saying Titan by the way, one of the most appropriate terms to come across in this space!
After beating up myself for so long and as the emails continued to add a credit card tab and my continued lame attempts to put the freaking Feedly down (last count of blogs I followed was 358, which was down from almost 600!!!) I started finding myself mentally turning down real business making up excuses that before TBB I would not do before looking into it more to see if there is a potential client fit. Ok, that was too long of a sentence and if I was not drinking some wine right now I would go back and fix it. But it is my blog and I won't! Yeah, blogging can really mess you up! And I was already messed up remember? Then I finally decided to listen to the readers to add the credit card tab which I had been contemplating as I was never in general against affiliate links in the first place! I WAS and STILL am against crappy content driven by the affiliate links and splashed all over the body of blog posts, like 55 links at a time!  So, I added a tab on November 12 2014, a full two years after I started my blog because at the rate the Amazon thing was going it was not a sure thing I will eek out a profit! I put the ccdot bomb link on top of each post (and then the bottom), started tweeting the link once at noon very recently (using Buffer, LOVE that program!) and then did a monthly blog post offering the links. There were three of these monthly TBB support blog posts and one was taken down immediately after I received an email on a Friday at 5.05 pm informing me the post was a violation of my affiliate agreement and giving me 24 hours to take it down. My first reaction was to reply with colorful language but like a good bitch I took it down lol. Oh the absurdity of this space remember? I was offered the chance to explore direct credit card links with Discover and Barclays and I refused. I did not want to turn into a real bitch who runs inside a hamster wheel that blasts plastic links to oblivion to make the sales quotas every month. Time for another wine bottle, how about Michigan State in the NCAA Basketball tournament wow, path is there for yet another Final Four!
Considering the continued time spent on the darn blog I thought this was okay and SHOULD be okay. I also realize that online you will not please everyone and you will get push back. Which I did. Which I find it wildly entertaining/amusing/fascinating/bizarre/whatever. It usually comes from people who never blogged and some bloggers with true hobby blogs and/or in blog networks who are assured some steady income coming in which I assure you it would likely blast away my Amazon revenue! At the same time, I like to blog what I feel inside and just let it go, it is cathartic! I refused attempts to get me into blog networks because I felt my impartiality will be affected and I just like to do everything myself in a true stubborn matter lol.  The point I am trying to make is this: TBB stopped being a hobby blog when Feedly went over the 200 count damnit. If I was posting occasionally about my hobby I would understand the backlash. But I did not. I kept going like the stubborn quality minded guy I am because, well, I must have liked it I guess.  Or call me insane if you may prefer, that's cool. So making a few dollars per day on Amazon (on a good day) and the occasional credit card signup had a soothing effect in my Feedledscrewed up brain that someone out there cared enough to STOP what they were doing AND TAKE ACTION to help a blog they liked reading. It is so absurd…but seeing that made me feel GOOD! Heck, making over $5 I was dancing with my local Panera staff ( I usually check my dough there once in the morning, I like routines in my life). Seeing ZERO had the opposite effect, demoralizing! Here I am busting my butt for my readers, making enemies speaking my mind, being threatened with ridiculous lawsuits and not even one reader clicked on anything, wow…how cruel is that? If someone commented "Hey George, I clicked on one of the good TBB list blogs" that also made me VERY happy because I felt I was making a difference you know and actually contributing to improving this space!
Blogging consumes you. All you readers who never bothered writing a blog (don't, look at me, you can turn even more insane than you may already be) PLEASE go out of your way to support blogs that make a difference in your life. If you don't, two things happen (limited exceptions exist): they fold or they go sell out all the way (and get on the treadmill of having to keep pumping to keep the deep direct bank affiliate plastic links). And that is very sad!
Holy crap, that was long above. Hey, don't get me all wrong. I LOVED my time here being TBB providing an avenue to express myself and producing a quality entertaining/educational/inspiring read. But all good things come to an end. Why now? Folks, I need to step away to keep whatever sanity I have left. Three things stood out: 1) Mrs. TBB said "Hey knucklehead, you have proved you can keep up a blog much longer than the three months you intended so what's left to prove?" I should listen to her more, I can't believe she puts up with my crap! 2) I stopped writing on my other blog by giving false excuses that I am too busy with taxes (I am but…the Feedlying never stopped!). It is an opportunity other colleagues only dream about and here I am reading all these miles and points blogs…come on, WTF!! The ridiculousness must stop. 3) I have done NO MS related activities at all in March, NONE. ZERO. I need to get back into my hobby and maybe devote some time on actually burning some of my stash before it all gets devalued away to pieces! It's time. Especially when you know you can make a LOT more money than blogging lol.  Joined the dark side my ass lol! So…
Going forward TBB will be a TRUE hobby blog. Being updated whenever I feel like it, at least weekly I hope. Daily or every other day posting, forgetaboutit! You can only make so few dollars Feedlying so much for so long. Time for personal responsibility to…more important things in my life. I need the space and time and this is the time to do it. I am not going away. Amazon link will stay, sister in law has too much time and money on her hands, she is the number one user! I do not expect the ccdotbomb link will stay alive for too much longer. Hey, we love credit cards in my family too 😉 Can't wait for son to become 18 later this year, woohoo!
I am very proud of my work here. I am proud of my blog lists. I am honored so many people read what I had to say! This TBB phase of my life has been an awesome experience as I really learned to LET GO writing what is in my head and letting it flow. You would not believe what a torturing process writing had been for me as I am stubbornly perfectionist. But it is TBB so who cares! My therapist told me to let go and she was right…it IS so cathartic!
I am ready to give the baton to the next miles/points blog critic. But there will never be another TBB lol. What a ride!
Thank you to all the readers, to all commenters and to all the bloggers. If I ever hurt your feelings please accept my apologies, my only intent was to improve this hobby. It is a very unique group with lots of smart, friendly, gracious people I am so glad to call them all my friends. This includes the haters who I think are just equally passionate. It is like a family. And special thanks to everyone who ever commented at TBB. Interacting with you was a very rewarding part of my life and hope to continue to do so and maybe one day meet you. Drinks on me if you ever used my links lol. One other aspect that I think was missed by some readers was that a substantial portion of me mentioning my links was to entertain myself AND show the absurdity of the vast importance they have now in the online world to compensate the bloggers for their time because, damn it, bloggers can use their time in other endeavors instead of your reading enjoyment. If you really think TBB was about da money, I think you can use the services of my therapist, no referral fee involved 🙂
I managed to get Feedly down to 165 blogs. Of those only 79 blogs are miles/points/travel related. Yes I kept four on the TBB Ignore list. Care to guess which ones? I just checked there are 29 unread blog posts in Feedly. Pfffft!!! Used to be at least 200 minimum unread since I last checked on a Sunday 6 hours ago!
I feel good. I will be posting personal stuff once in a while, continue posting some good stuff I find in Feedly in the comments here and take it easy while I rededicate myself to on board several new clients I could not say no to, enough turning away business for TBBing! My addiction is cured. I would like to thank Suzy my therapist, I love you! Yes darling, it is time for you to get the Chase British Airways Visa, see my instructions in last night's email hehe.
Delta Points: You are no longer in my Feedly. So just continue what you are doing. I had to delete it to save my head from disconnecting from my body and to save me some screens!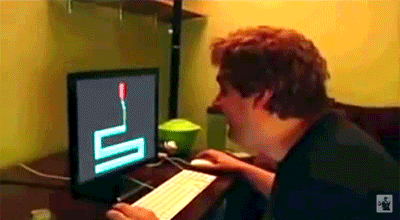 Rick of Frugal Travel Guy: Yeah, come back and entertain us with your tirades and inform us all about the declining TBB Alexa ranking numbers. To this day, I have not checked Google Analytics and Alexa numbers together more than 10 times max since day one! Never a priority with me, only you cared! You know I loved your blog before you cashed your first commission check. Enjoy retirement. See you in Chicago, just kidding. Thanks for the feedback in the beginning, you were right on some things which became clearer the longer I blogged. Our space needs a blog business critic. I have too much going on in my life, phone keeps ringing because of that other blog that has a bit more credibility lol. Advice: Take criticism better, it is very healthy.
To all the other bloggers, I have nothing personal against you, never did and never will. I would not invite some of you over for Thanksgiving dinner ever as I am afraid you may attempt to sell my son the Chase Sapphire Preferred Card but I am cool with you and thank you for all the material you provided to me in my blog critic mode. If I ever offended you, this is what critics do. Hopefully, you are cool enough to laugh at yourself; heck I do this all the time and love it! If you want to be taken off the TBB Ignore list contact the TBB Headquarters and we can negotiate a price, bwahahahahahahaaha. Yeah I am laughing hard when I make jokes about all my links showing off my irresistible marketing prowess woohoo!
I am open to feedback, suggestions, insults (make them entertaining please) and opportunities for collaborations to change the world.
If you want to buy my blog, bidding starts at high six figures! Okay, make it five. Four?  Please come on! Hey, anyone at Internet Brands listening? #hint #kidding #maybenot #tryme #woohoo
I am going to remember this type of feedback the most from a reader:
" Take solace in the contribution you have made to this space."
And in that note I am going to get on my goat and go eat some fat free greek yogurt and enjoy ESPN Sportscenter!
Censorship is wrong and anti-American!
Spring is near…er!
Rejoice!
Party on Wayne, party on TBB. Party Time. Excellent!
TBB