We bring you the top 25 credit cards, Primera Air blows up, 7 worst airports for Uber, book a whole village hotel, bloggers kill the Virgin Atlantic Delta deal, United tries to spin its Elite changes, Hyatt suddenly sells Oasis, get you an easy United online shopping promo, meet an obscure minority in Greece, check out some closed exhibitions online, freak out with some brain advances, look at some amazing beards and moustaches, warn you about some United awards, get the latest on the Hilton Best Price guarantee, look at some salaries around the US and more for you for free. For not much longer it appears…before this blog evolves again.
TBB Blog Mission: To Educate. Entertain. Inspire. In That Order!
I get all the news about expiring affiliate credit card offers from my fellow mostly corporate owned bloggers businesses. So, it appears the 70,000 miles offer for the  Citi Business / AAdvantage Platinum Select World Mastercard ends on October 9. In my family three adults have gotten this card recently as the travel rewards credit cards environment has tightened up  lately…If this card is right for you please consider applying it with my links or at any other independent blog you want to support, thank you.
The latest list via Mile Nerd: The Top 25 Credit Cards.
I was recently posting how all these low-cost airlines are expanding so fast and stuff like that. And then, boom! Budget airline Primera Air ceases operations. Can you imagine you are halfway into a trip with this airline and then you find out there is no way for you to get home, that must suck!
If you want to learn more about the recently announced Elite status "enhancements" by United Airlines, why don't you read what its VP of Loyalty had to say spin.
Bloggers love to sneakily insert their affiliate links any chance they can get! BEWARE what you click! I don't do this sneaky crap here, direct links ONLY! If not, you WILL know if a link will directly make me money okay? Oh, wait. This was about a United online shopping promo, you van earn 500 to 1,500 United Mileage Plus miles for crap you were going to buy anyway!
Leading Hotels of the World is changing its loyalty program. It will now become points based but, please sit down, it will still charge an annual fee of $175. For just 400 properties. Let me break it to you guys, this makes me yawn!
This may come in handy! The 7 worst airports in the world for getting an Uber (and how to get one).
This company, Transcend Air, promises to get you to Boston from New York City in 36 minutes flat. It is supposed to start operations in 2024. Yeah, good luck with that. I wonder how many corporate owned blog staffers will see this link and make a blog post about it littered with credit cards, sigh…
Let me take you to a community in Northern Greece I almost know nothing about. Redefining Gender Roles in a Struggling Greek Community. Facing economic struggles and family separations, Pomak men and women walk a delicate line between tradition and modernity.
This is very cool: 6 Now-Closed Exhibitions That You Can Still Explore In Street View.
News like this give me a creepy headache! Or blow my mind if you prefer! The first "social network" of brains lets three people transmit thoughts to each other's heads.
Well, this is a unique concept in the hospitality industry. And good luck with that! Corippo: The Village That Wants to Become a Hotel.
I am no fan of mustaches. And beards. But some are. And then some have legendary ones! Stunning Photos from the British Beard & Moustache Championship.
This is interesting…
Well, bloggers killed another one. I am referring to the Virgin Atlantic Flying Club awards flying Delta. Well, thanks a lot you bloggers for screaming about it and killing another deal while you used numerous posts to sell what you primarily exist for, sell travel rewards credit cards. And of course, when it happens, they make yet another post telling us how upset they are and how badly behaved the airlines are lol. Like One Mile Card at a Time who wrote "Ouch: Virgin Atlantic Flying Club Now Adding Fuel Surcharges To Most Delta Awards"…I call BS! These bloggers don't care about your hobby, it is a BIG BUSINESS pushing bank product out the door, come on!
Okay, okay, calm down TBB…
What is wrong with Hyatt? Is the management team okay or is it in disarray or what? After recently touting the Oasis home sharing properties and how you can burn your World of Hyatt points at them…they just killed the whole deal and exited Oasis. Wow! Hey guys, maybe, you should consider it, you should do better due diligence BEFORE entering these types of deals? Maybe I can help with consulting? You can pay me with points and Globalist status lol. And then we see Marriott expanding its Tribute Portfolio Pilot homes…Hmm, maybe there is something about that scaling synergy thing in the industry?
Read this if you book United awards! United Award Issues – When Ticketed Isn't Really Ticketed.
I don't waste my time with price matches. But maybe it is your thing. If yes, maybe you should read this: New Hilton Price Match Guarantee Replaces Best Rate Guarantee.
I wonder if The Points Guy Affiliate Network will contact me to be an affiliate <evil smile>
Breaking News: Boarding Area, please sit down, added two new blogs.
The state of the "hobby" is super boring and sad these days…
And I leave you with this…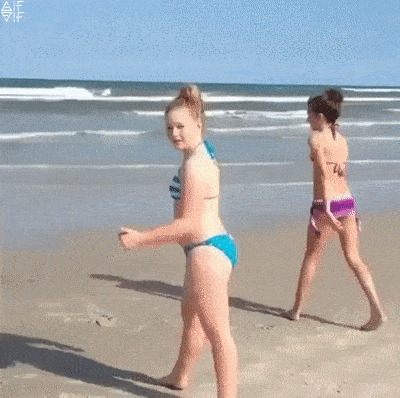 TBB
travelbloggerbuzz@gmail.com
Follow TBB on Twitter @FlyerTalkerinA2.
You can subscribe to TBB below, winners only!
Opinions expressed here are author's alone, not those of any bank, credit card issuer, hotel, airline, or other entity. This content has not been reviewed, approved or otherwise endorsed by any of the entities included within the post.