We get an update on the top 25 travel rewards credit cards, learn more information on the new Amtrak Guest Rewards cards, get 300 LaQuinta points FREE, get ready for Android Pay, visit Hong Kong, how to make it into the Travelers Century Club, visit LA & Volcano House and pictures from the 2015 Burning Man and more!
TBB Blog Mission: To Entertain. Educate. Inspire. In That Order!
You can support TBB by shopping with our AMAZON AFFILIATE LINK or click on the Amazon Banner on the right side, thank YOU!
The latest edition of The Top 25 Credit Cards by Mile Nerd.
The details of the new Amtrak Guest Rewards credit cards by Bank of America are out by MileCards. I am not excited. At all. Yawn.
More details on how to go for the Amex Everyday 25k signing bonus and Amex Blue Cash $250 bonus at Miles To Memories. Or I guess we could be pumping the 30k SPG Amex cards that pay us to oblivion. But we are not #hint. I have been on the fence on that 25k Amex Everyday card for several days now. It will be my fourth personal Amex (in addition to the Business Platinum). The signing bonus is the highest ever…but for some reason I am hoping for another BIG bonus to put into that slot…
Get 300 LaQuinta points watching a video. Standard offer that comes around often, extend the life of your points. I promised to do a complete hotel review when (if) I burn these points for a free night, including toilet pics lol. The first link worked for me. Using the link without watching the video did not work for me.
Android Pay is live and is coming to Discover soon by Doctor of Credit.
Running With Miles has accomplished an amazing feat: Run 6 Marathons in 6 Continents in 5 Days. Wow!
If you only have three days in Hong Kong, this is a great list by AFAR on what to do.
Everything you needed to know about Travelers Century Club (TCC). All along I thought this was an unofficial title for people to keep track of the countries they visit. I was not aware it was an actual organization you become a member of after paying an initiation fee and then you are hit with annual fees. It even has Silver, Gold, Diamond and Platinum levels, now you are talking! I post stuff that interests me always remembering the TBB mission…
Amazing hyperlapse tour of Los Angeles
58 most commonly misused words and phrases   I am all for continuous improvement. If you stop learning, might as well stop breathing #deep
20 Money Moves to Make Before Year End. I can't argue with these…
Hiking into a Glacier. Oh Twisted Sifter I can not live without you…
You can buy this "Volcano House" for $650,000. The thing is…it's location, location, location. This baby is in the Mojave Desert! If I was a Titan I would buy it and hold miles/points seminars here and charge only double digits hehe. Byob please lol.
The Art of Burning Man 2015  I always enjoy looking at the pictures from this event. So Mad Max-like!
TBB readers rock!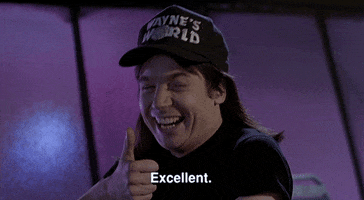 And Titans blow! The SPG Amex selling was again off the charts, so much pimping makes me sick! Why do you take it? Aren't you tired of the bullshit? Went on a mini rant on Twitter and it's too late to reproduce here. I feel deflated after watching the Detroit Lions…again.
Blogging can be insanely time consuming sometimes. Help bloggers you appreciate & make a positive difference in your life by spreading the word about their blogs, emailing and commenting and using their few $$ links. Thank you.