Another TBB post featuring the most eclectic links around the web such as an updated travel restrictions database, a child tax credit FAQ, how I depleted my Singapore Airlines KrisFlyer miles, some other major award bookings I did, exploring Greece and so many cows in some states, exploring retirement, title insurance is a hideous scam, more on the lab leak theory and the ones who are dying now are the ones who for some reason refuse to get vaccinated, some amazing stuff in the Oddz and Endz section and lots more!
TBB Blog Mission: To Educate. Entertain. Inspire. In That Order!
Support TBB by applying for CREDIT CARDS or visiting our

LINKS

or Donate

You like my blog? Send a link to someone please!
TRAVEL
This site supposedly keeps track of the ever changing Covid related travel restrictions around the world.
Had no idea about these: Exploring Greece's Unseen Corners. For several years, a photographer has documented local Greek customs and attire, turning his lens toward his country's vibrant traditional culture. Archive.is link.
There are more cows than people in the states colored blue. Moo!
PERSONAL FINANCE
Warning: More money ahead! What You Need to Know About the Child Tax Credit. In mid-July, millions of families will get the first of six monthly payments of as much as $300 per child from the U.S. government. ArchivedLink.
Well, that was something! The "R" Word. As in Retirement. Some really good thoughts about this retirement thingie…
We all pay it and hate it. Entitled To Profit: In Texas, Title Insurance Is a "Total Scam". If you live in Texas you should be very upset, stop the scam!
COVID-19
Yet another deep dive on the origins of the virus: Where Did the Coronavirus Come From? What We Already Know Is Troubling. This one from Zeynep Tufekci, someone who I really respect. I hope we find out what happened one day. Do not let this take away from the fact that the US response was beyond disastrous and killed so many people who could have been saved! Article ends with a good message for the future:
But a better path forward is one of true global cooperation based on mutual benefit and reciprocity. Despite the current dissembling, we should assume that the Chinese government also doesn't want to go through this again — especially given that SARS, too, started there. This means putting the public interest before personal ambitions and acknowledging that despite the wonders of its power, biomedical research also holds dangers. To do this, government officials and scientists need to look at the big picture: Seek comity and truth instead of just avoiding embarrassment. Develop a framework that goes beyond blaming China, since the issues raised are truly global. And realize that the next big thing can simply mean taking great care with a lot of small details.
Having said all that, here is what the only foreigner working in that Wuhan lad had to say: The Last–And Only–Foreign Scientist in the Wuhan Lab Speaks Out. It is a Bloomberg archived link, hope it works for you.
Convince someone to get vaccinated!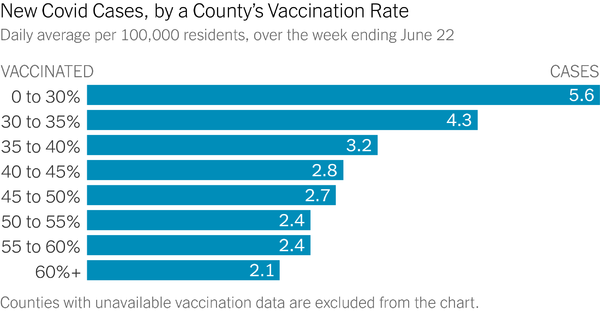 ODDZ & ENDZ
Having some unique material today, how about Empathy Lessons…from a Hitman.
50 Interesting Things People Didn't Learn At School And Decided To Share Them In This Online Group. Bet you didn't know there is a pillow fighting tournament in Japan huh?
So many of these sites are long gone! Social Medial Platforms with the Most Monthly Active Users from 2004 – 2021. Pretty cool to watch this…
MILES & POINTS
HOT CREDIT CARD OFFERS: 100k CHASE Sapphire Preferred, 100k CHASE United Quest, 100k CAPITAL ONE Venture Rewards, 75k CHASE Ink Cash, 75k CHASE Ink Unlimited, 100k CHASE Ink Business Preferred, 60k CHASE Sapphire Reserve, 60k CITI Premier, 20k CHASE Freedom Flex & CHASE Freedom Unlimited, 125k CHASE IHG Rewards Club Premier (& a free night) and many more, including many American Express cards! Please check out my Affiliate links. Terms apply to American Express benefits and offers. Visit americanexpress.com to learn more.

If you do not see a credit card with my affiliate links, perhaps I could refer you? Contact me!
This section is about my hobby addiction of collecting frequent flyer miles and hotel points since the early 1990's! Feel free to skip this section and parts of the next one if this is not for you.
Newbies: The 100k Chase Sapphire Preferred card is now available with my links. This is a NO brainer! Get it, do the required minimum $4k spend, get the signup bonus, cash out for $1,250! For the annual fee of only $95, COME ON! Just ALWAYS make sure you NEVER carry a balance ok? If you have it, you can refer your spouse or significant other or third cousin and you can earn 20k Chase points for the referral alone and the referred still get the full bonus. You may even get the annual fee waived if you go inside a branch if you are that brave and have much free time…
It is time to BURN some of these miles and points, see next section. I don't do the boring Amex offers or how to save $1 or 5% on stupid crap, focus on the BIG bangs!
BLOG BUZZ
We are now entering BLOG BUZZ, a section for advanced hobbyists and veterans of this fast imploding hobby and also a section where I go on and on about some stuff that happens in my life because it helps me feel better about myself.
The miles finally posted on that AA game celebrating the 40th anniversary of its frequent flyer program. I earned 38,410 mile. Not bad, not bad at all.
I did some major miles/points burning this weekend. I had about 145k expiring Singapore Airlines Krisflyer miles. Expiring as of June 30 after having been extended a few times due to Covid. So I got me a return ticket from Greece in early December flying Aegean from Thessaloniki to Frankfurt and then Lufthansa directly to Detroit. That cost me 72k miles in Business Class. Then I moved on wife's Singapore Airlines Krisflyer account and managed to find two economy tickets to return from our Kauai trip in late January 2022. But from Honolulu instead. Not looking forward to a red eye on United to Houston and then to Detroit. Two tickets costing 60,000 Singapore Airlines KrisFlyer miles.
I then burned 15k AA miles for two tickets from Kauai to Honolulu flying Hawaiian Airlines. We are stopping in Honolulu for two nights to see our son and my wife to see her best friend who lives in Waikiki. Not sure if we are going to stay with son or I have to book two hotel nights, time will tell. Hope to have son drive us around. I still have to book a car rental for the Kauai trip I booked long ago, we are going to spend five nights at the Grand Hyatt Kauai Resort and Spa, all on points of course and a confirmed Hyatt Globalist Suite Upgrade! That left 12,500 Singapore Airlines KrisFlyer miles left and I managed to find a one way ticket Detroit to Newark on United in August for my wife to go see her brother. So, right now our two Singapore Airlines Krisflyer miles balances are both ZERO #winning! Warning to newbies: These miles expire in three years PERIOD!
I spent another 55k Hilton Honors miles for a night at the Frankfurt Hilton Airport on my return from Greece, I love that hotel. I still have some gaps in the Greece and Kauai trips, I need to find a way from Frankfurt to Athens and will likely stay a few nights at the Thessaloniki Hyatt Regency again on my return. I also need to find a way to get my wife back from the New York City area in August. Next target to book is a trip to Utah to see Arches and Canyonlands in late September.I sent my Hyatt Concierge an email about it, thinking to blow some Cat 1-4 free night certs there. Still waiting for a response…
I have now burned 632,000 miles/points year to date, hooray!
Question: If you have a joint Schwab account, can the primary owner go for the Schwab Platinum card AND (this is important) have it show up in the Schwab Joint account AND (you know this was coming) be able to cash out Membership Rewards at 1.25 1.10 per point?
Let me leave you with this, I usually post something funny but this time here is an amazing pic of a kingfisher fish: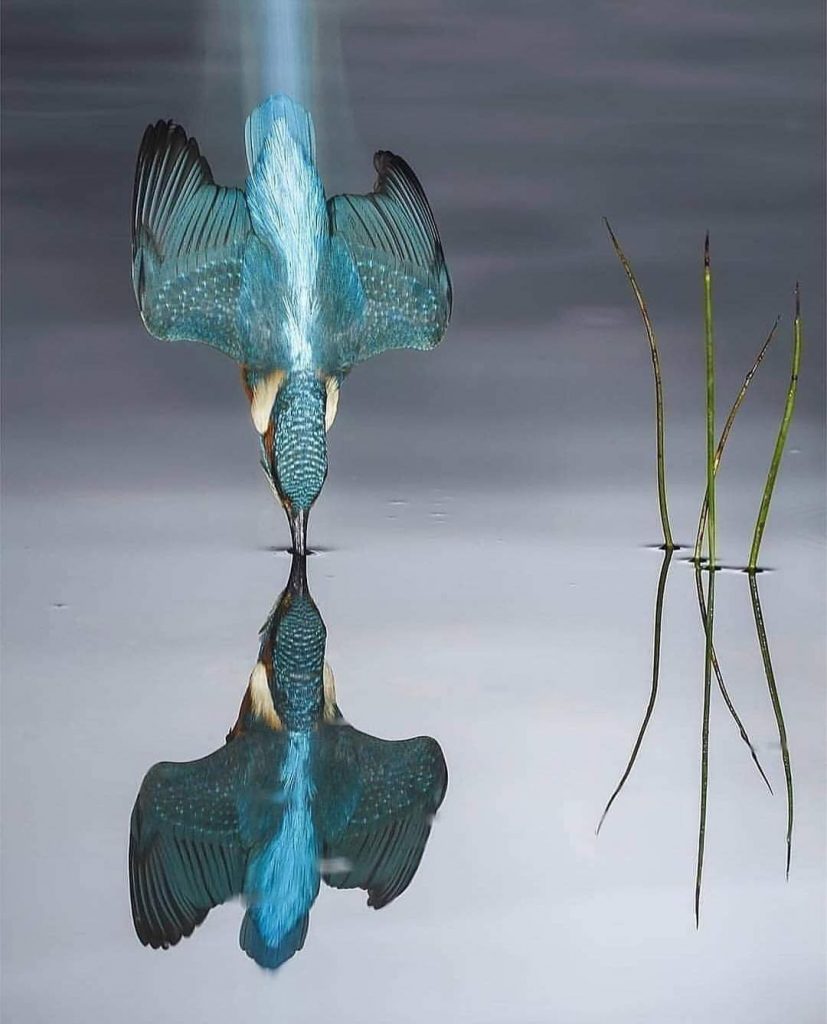 Thank you for reading my blog. If you enjoy it please pass it on to a family member or friend, thank you!
TBB
travelbloggerbuzz@gmail.com
Follow TBB on Twitter @FlyerTalkerinA2.
You can subscribe to TBB below, winners only!
Opinions expressed here are author's alone, not those of any bank, credit card issuer, hotel, airline, or other entity. This content has not been reviewed, approved or otherwise endorsed by any of the entities included within the post.