It is Sunday and we will keep it very light around here. Leaning towards implementing a M, W. F posting schedule on my regular Buzz posts and then possibly posting the rest of the days IF I ever get around to it. I need to find me a more manageable groove…We (me and my cat Fluffy) bring you an awesome blog post on travel storytelling, financial poseurs, aliens and dildos along with credit cards at our favorite store and a gif that will give you nightmares.
Hey, would you rather read stuff like this or just read the same old repetitious sell pump pieces in the Titan blogs? Friends don't let friends read them. Friends send friends to TBB. I don't care if it doesn't rhyme, just do it! Thanks, I love you too!  🙂
TBB Blog Mission: To Entertain. Educate. Inspire. In That Order!
You can support TBB by applying for CREDIT CARDS, please consider doing your shopping with our AMAZON AFFILIATE LINK and clicking/forwarding any of our REFERRAL LINKS. Or click on the Amazon Banner on the right side, thank YOU!
Why Travel Blogging Needs More Storytelling by Legal Nomads. Fantastic read and I so agree. If you see all the Titans in this space you realize how they all SUCK in story telling! I see Mile Nerd clapping right now lol.
This is Boston, not LA: A Primer on Financial Poseurs. Fantastic personal finance piece by Malice for All. And entertaining as well! So many poseurs in The Hobby too, don't get me started now 🙂
Even NASA is perplexed by these otherworldly 8,000 year old formations in Kazhakstan. I think aliens visited us back then and they are watching us. They are probably among us now. Put that thing down TBB, WTF!
There Once Was a Dildo in Nantucket. Okay, if you are not laughing by this headline you probably don't belong here, you probably still visit Frugal Travel Guy so please leave until you get some sense of humor. Pssst, you can get some humor to infiltrate you by clicking on my credit card links! At this point Rene and Ingy are besides themselves screaming "You see, you see, he pumped again, what a hypocrite!". Bwahahahhahhaha. TBB, self-entertainment at its best! All right, lets come around to the dildos, it is a fascinating article! "He's at home!" lol.
Okay, enough about them dildos. This next story will warm your heart and inspire you as it inspired me! Penguin Rescued from Oil Spill Returns Each Year to Visit His Friend. What an amazing story, please spend a few minutes, you will enjoy it as much as I did.
Hey, I am going to pump the hell out of this card right now for you. LAST CHANCE, HURRYYYYYYY!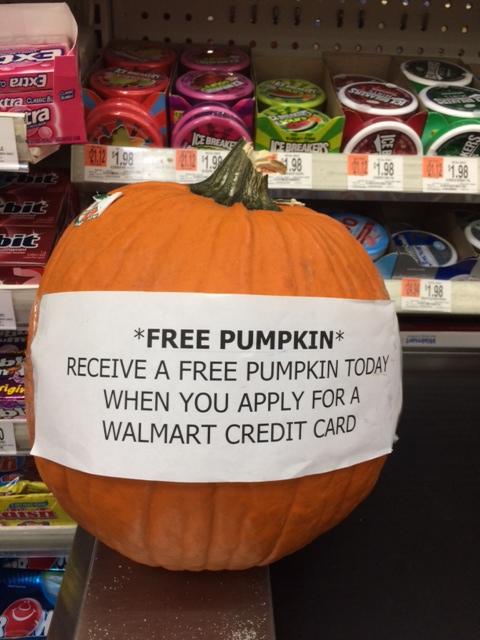 I warned on Twitter that the gif today will give you nightmares. Halloween is not over! This is what comes to mind when I see yet another comment from my #1 trolling fan! WTF to infinity hey!
By the time you read this the Detroit Lions probably had another horror showing so it fits perfectly?
You all have an awesome week! Make a difference. Or not.
TBBon!
Thank you for making TBB a part of your life, I am honored! Help bloggers you appreciate & make a positive difference in your life by spreading the word about their blogs, emailing and commenting and using their few $ links.
TBB
travelbloggerbuzz@gmail.com
Follow me on Twitter @ FlyerTalkerinA2 and add TBB on Google+