We check out the latest Turo deal, shake our heads about the new Hilton Tru brand, visit an awesome PanAm lounge and Istanbul, marvel at the coolest subways and more!
TBB Blog Mission: To Entertain. Educate. Inspire. In That Order!
This site is

ad free

! You can support us by applying for CREDIT CARDS, please consider doing your shopping with our AMAZON AFFILIATE LINK and clicking/forwarding any of our REFERRAL LINKS. Or click on the ugly Amazon Banner on the right side, thank YOU!
Trying to keep this baby together as we enter the mother of all busy times for me. Commentary will likely be kept to a minimum. I am sensing low action on the blogs. Heck, if it was not for the Pointbreaks and the usual pumpers finding yet another way to do what they do (pump credit card links) this would be a sad state of affairs. And amazingly new bloggers enter the space…like they have anything different to offer! Anyways, you come here to find…the best of what I find, maybe laugh and learn a little, perhaps get inspired here and there. And I enjoy doing that, I love having my voice here, this blog is my baby.
More details on this Turo deal, please do not try this at home, for pros only! I repeat, for pros only!
Hilton has a new brand. Tru. What the hell!!!
Get 50k AA miles for a checking account.
How about this place for a DO? A real PanAm lounge.  It's in West Berlin. Has anyone been? If you click my links I promise I go for YOU and do a review, deal? 🙂
14 Beautiful Bridges. Another awesome AFAR list. Yep, you guessed it, lame blogger question coming up: "Which bridge is your favorite?' lol.
This video is making a big splash online. Snowboarding with the NYPD in NYC in the blizzard, it's awesome!
It was the best of days, it was the worst of days.  Your daily dose of awesome personal finance posts hand picked by yours truly.
Mind bending photos of Istanbul. You haven't seen anything like this, I guarantee it!
The 10 coolest underground subways in the world. We had a similar post about two years ago. Must click. Amaaaazing!
Did you know that National Hug Day was recently. This is what it is like for people who hate hugs!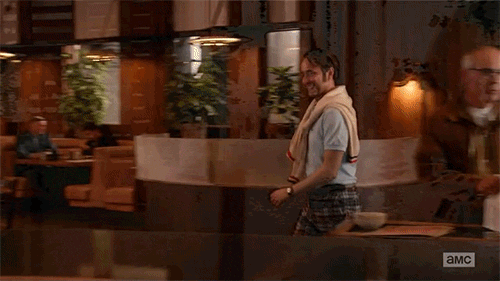 And I leave you with this…
PSA: If you have trouble meeting the minimum spend on a new travel rewards credit card…DO NOT get it, it is not worth it! This is advice you will never get in a blog that pumps credit cards every single day. Watch out: your credit score is the most important asset for the pumping blogger FIRST! 🙂
Every time I see/hear Bernie Sanders I think…bagel. Toasted. With cream cheese 🙂
Please help bloggers you appreciate & make a positive difference in your life by spreading the word about their blogs, emailing and commenting and using their few $ links, thank you!
TBB
travelbloggerbuzz@gmail.com
Follow TBB on Twitter @FlyerTalkerinA2
You can subscribe to TBB below, winners only!