We bring you the news of Uber & AA partnering, visit Iran, swim in dream beaches, cry together with the unrelenting pace of killing deals & more!
TBB Blog Mission: To Entertain. Educate. Inspire. In That Order!
This site is

ad free

! You can support it by applying for CREDIT CARDS, consider doing your shopping with our AMAZON AFFILIATE LINK and clicking/forwarding any of our REFERRAL LINKS.
Interesting partnership of Uber with American Airlines. Pretty soon Uber will be embedded in your grocery bag, the bathroom wall in the bar…oh wait.
What do you get when you are in Laos inside the Tham Khoun Xe cave on a kayak and a drone. A beautiful three minute Vimeo film. Oh, I forgot to tell you that I won a drone in my conference last week, it is on its way to me, woohoo!
Matador Network's most inspiring travel photos of this week. If you never clicked on them…your loss!
Dream Beach Destinations. Another AFAR list. Some readers don't like them but I do and it's my blog and I can do what I want hehe.
Short video about breathtaking Iran. I can't wait for my trip in October!
The World's Smallest Countries. Cute infographic!
Bull Markets vs Bear Markets. Good stuff, hand picked by yours truly!
Here is one more personal finance piece. What Investors Should Be Thinking Right Now
I am out of awesome pics so here is the TBB family about to hike Mt. Olympus to say hi to Zeus. I think the year was 2003. I think that was the year I flew to Honolulu via…Amsterdam where I went to the bathroom and got back in line to fly back. Oh, those were the days of cheap mileage runs, what's this ridiculous elite qualification crap!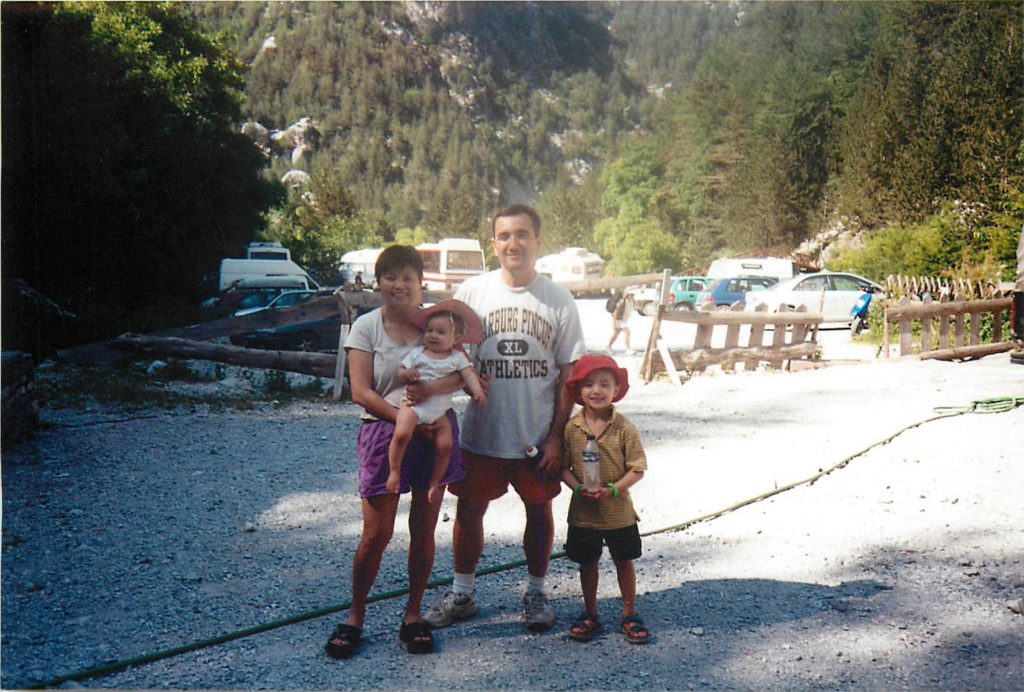 MILES BUZZ
And just when you thought it could not get any worse…the 5/24 rule expands! Ladies and gents, I was not kidding about basket weaving or Tai Chi! Get the cards here, thanks! #RIP
How another reader got shut down by another bank.
Frequent Miler had a weird post trying to justify an approach that his blog can appeal to both experienced hobbyists and newbies who only read his blog. Anyway, the comments were very interesting. I really like and agree with "anthonyjh21". I also see Greg blogger's point of view since I have been blogging (for peanuts) for three years. You won't believe the crap I get for my…pumping LOL. And then I get a commenter telling me he never clicks on anyone's clicks…hey, thanks for the support dude. And that is why so many bloggers die and you are left with the big pumping machines! #disgusted about the whole scene right now. Or maybe it is the markets 🙂
For the record: I keep deals quiet…nobody knows! I thank you for passing on to them, they are in good hands. You won't EVER see them here! Oh, wait, maybe that is why my readership is low and clicks lower lol #facepalm  No doubt trying to appease to all types is VERY difficult. Good luck!
MMS is hiring TWO writers…and the three comments on that post are hilarious! Anyone remember the "survey" whether to add affiliate links….bwahahahahaha.
There were some awesome comments in yesterday's post. Here are just a few:
Chris: I think we kind of need a purge. There are way too many people in this hobby, too many points and miles out there, too many devaluations, too many of everything.
And I leave you with the TBB cat…
Please help bloggers you appreciate & make a positive difference in your life by spreading the word about their blogs, emailing and commenting and using their few $ links, thank you!
TBB
travelbloggerbuzz@gmail.com
Follow TBB on Twitter @FlyerTalkerinA2
You can subscribe to TBB below, winners only!