I introduce you to UbuWeb, all the new Amex Delta offers, 401(k) savings by age, streaming wars, travel to the Midwest and Azerbaijan, live in airports, prioritize how to save, gigantic amounts of cash looking for a place, democracy is under siege all over the world, the best Covid-19 coverage, the best photography, and lots more! Enjoy the weekend!
TBB Blog Mission: To Educate. Entertain. Inspire. In That Order!
Support TBB by applying for CREDIT CARDS or visiting our

LINKS

or Donate

You like my blog? Send a link to someone please!
TOP PICKS
Top picks are for truly exceptional quality content.
What a resource! You can spend days here. The site tagline is "Founded in 1996. All avant-garde. All the time." You come here for eclectic content. Where else will you watch Christopher Walken dance in an empty hotel lobby to a song by Fatboy Slim?
TRAVEL
Bored in the Midwest? Try these 12 road trip ideas! Come to Michigan and spend money!
We have seen articles about them: How some people can end up living at airports for months – even years – at a time. Just imagine being in an airport for months and not once being allowed to enter an American Express Centurion Lounge 😉
Looks really nice: Virtually travel Azerbaijan, the Land of Fire, on this stunning photo tour.
COVID-19
Great news for us in our 50's in Michigan, we become eligible for the vaccine starting March 22, woohoo!
I think this is an excellent article about where we stand right now: The short-term, middle-term, and long-term future of the coronavirus. This quote stands out!
"The most predictable thing about this coronavirus is its unpredictability," said Howard Markel, a historian of medicine at the University of Michigan
The big danger is the continued mutations and most specifically this P1 one in Brazil. Brazil's Covid Crisis Is a Warning to the Whole World, Scientists Say.
It really depends on the virus and…our behavior! "When will it end?": How a changing virus is reshaping scientists' views on COVID-19. I so hope they are all wrong!
PERSONAL FINANCE
I actually like this order: Hierarchy of Savings.
I have been saying this for a while, there is SO much cash floating out there! Consumers Saved $2.9 Trillion During the Pandemic. Their Money Will Drive the Global Recovery.
We can do better than this, come on! Here's how much Americans have saved in their 401(k)s at every age.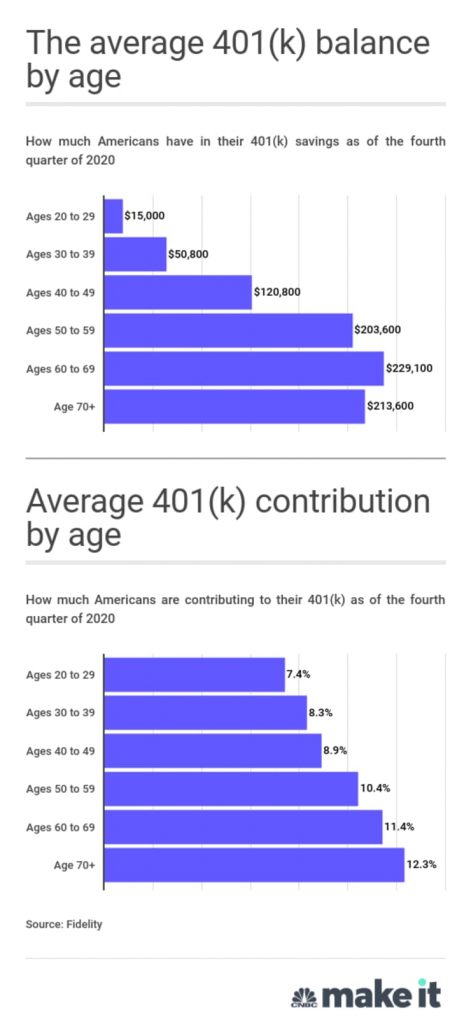 CURRENT EVENTS/POLITICS
We have a 2021 Freedom in the World report. You know it is not good when it is titled: Democracy Under Siege. You can drill down to the country data.

If you do not love these images from Mars, are you from Venus? Mars: Nasa's Perseverance rover sends stunning images.
ODDZ & ENDZ
I think I am the only human without ever having a Netflix account! Which Streaming Service Has the Most Subscriptions?
These are amazing! The Best Analog Photos That Won The International Photography Awards 2020.
I had to share this as I love all about the amazing octopus creature, especially when it takes selfies! 1st Place Wide Angle Ocean Art 2020 Gaetano Dario Gargiulo.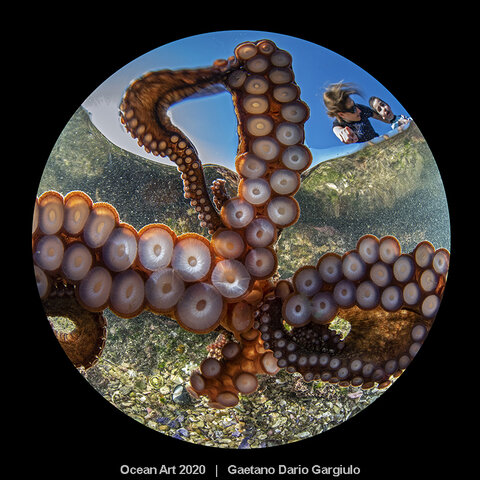 MILES & POINTS
HOT CREDIT CARD OFFERS: 75k CHASE Ink Cash, 75k CHASE Ink Unlimited, 100k CHASE Ink Business Preferred, 60k CHASE Sapphire Preferred, 60k CITI Premier, 65k CITI Business AA Platinum Select, 50k CITI AA Platinum Select, 20k CHASE Freedom Flex & CHASE Freedom Unlimited, 75k AMEX Platinum, 85k AMEX Business Platinum, 50k CHASE World of Hyatt, 150k AMEX Hilton Business & Hilton Surpass (and $150 credit!), 100k AMEX Hilton Card (and $100 credit!), 150k AMEX Hilton Aspire, $300 AMEX Blue Cash Preferred, $300 AMEX Blue Cash Everyday, 140k CHASE IHG Rewards Club Premier, and many more! Please use my Affiliate links.

If you do not see a credit card with my affiliate links, perhaps I could refer you? Contact me!
This section is about my hobby addiction of collecting frequent flyer miles and hotel points since the early 1990's! Feel free to skip this section and parts of the next one if this is not for you.
Newbies: Incentives matter! If your favorite travel blogger keeps selling a specific product (like travel rewards credit cards) maybe YOU are the target! Help small independent bloggers that have YOUR best interest in mind. And before you click some stupid clickbait headline, STOP yourself. The act of doing that ONLY incentivizes the blogger to post MORE of that shit!

Delta Skymiles suck. So Amex keeps increasing the signup bonuses on these cards to get you to sign up! I may even list above with a heavy heart because I think Skymiles suck and there are much better alternatives out there. American Express Launches Increased Offers for All 6 Delta Cards. I could be doing cheery posts praising every feature of them to get you to sign up so I can make money. I won't. But if you want to get one please consider using my links, you can be FIRST in March, sad lol!
I no longer bother with these. But maybe you will, this is a good roundup: Beauty In The Eye Of The Cardholder: Stephen's Top 6 Card-Linked Programs.
BLOG BUZZ
We are now entering BLOG BUZZ, a section for advanced hobbyists and veterans of this fast imploding hobby and also a section where I go on and on about some stuff that happens in my life because it helps me feel better about myself.
A certain blogger (One Mile Conversion at a Time) pounded a deal by a Brex company HARDER than I have seen in recent memory. And I have been around this bunch of strange hobbyists since the 1990's. Remember when I said incentives matter? I did not go for it and cautioned others to be careful. Brex closed (and reopened) Nick's account and there's some cause for concern. I left a comment there which I am pasting below. I need to move on, I hope it works out for you, I am staying the hell away! The sad part is the blogger who exclusively pumped this "deal" made (my guess) hundreds of thousands of dollars….shit, one Brex app and the commission on it would earn him more than what this blog earns in a month! Please don't laugh. At me!
This genuinely kind guy was around several frequent flyer events over the years, RIP Michael! And the tributes over at FlyerTalk are wonderful.
My hometown Larisa in Central Greece has been rocked with a 6.3 earthquake and many aftershocks. They moved my mother to a different building. Many spent the night outdoors. I was very used to earthquakes while growing up there. But this one sure was way stronger. No dead yet. Hopefully it all quiets down very soon. On top of all the lockdowns it has been very rough in the home land! The Greek word for earthquake is "sismos" and the screams of it from my mother followed with "get out" are ingrained forever in my brain!
I am going to try to limit myself to no more than three links in a section. If I have more, I pick the top three leaning towards ones that are more timely in a sense. And ones that do not make it on the post they get back the queue for the next post. If they get moved twice…it means they are just not worthy to appear in my blog and they will be executed deleted.
And I leave you with this…
Follow TBB on Twitter @FlyerTalkerinA2.
You can subscribe to TBB below, winners only!
Opinions expressed here are author's alone, not those of any bank, credit card issuer, hotel, airline, or other entity. This content has not been reviewed, approved or otherwise endorsed by any of the entities included within the post.