Another TBB post featuring the most eclectic links around the web such as Ukraine in NATO, US economy resilience, Global Tastemakers picks, my fifth marathon is in the books, great Morningstar podcast, John Oliver rips cryptocurrencies, writer goes undercover to uncover Sadghuru, an amazing account of an American spy and a horrific plane crash survival story, luxurious train rides and Japan castles and much more, enjoy the weekend!
TBB Blog Mission: To Educate. Entertain. Inspire. In That Order!
I use and recommend Proton VPN <—– REFERRAL LINK
You like my blog? Send a link to someone please!
No ads, no clickbait. No sponsored posts.

This blog publishes every Friday and Tuesday…for now.
Trying to make my posts shorter…

PERSONAL FINANCE
Very interesting podcast at Morningstar with Jonathan Clements: 'Humility Is a Hallmark of People Who Are Financially Successful'. Everybody's money journey is different. You do not have to and you will certainly not agree with everything on this podcast. And that is perfectly all right, we are all different. Maybe one day I will post about my own money journey, it will shock you lol. The one theme underlying all financially independent people is I think a saver mentality. Without it, it is really a tough uphill battle…
We have been through hell in the last several years ever since, you know, that date when the NBA shut down due to yet, or so we thought, another virus. And so much has happened since then it is kind of surreal really. And our economy has been continually hit from way too many directions and yet, someway somehow, still no concrete signs of a real recession ahead…It is just mind blowing, the way we adapt to whatever is thrown at us! How Much Can We Take? Yeah, really!
Brace for debt ceiling shenanigans…
CRYPTO/ELONMUSK/TWITTER
Years later, John Oliver rips cryptocurrencies again, it is awesome!
SCAMS
I really enjoyed this! Inside the temple of Sadhguru, the internet's favourite mystic. Jagadish Vasudev, the Indian mystic better known as Sadhguru, has built a global following and a horde of celebrity fans (McConaughey! Smith! SZA!) with his fresh, Insta-ready approach to spirituality. We sent a writer on an exclusive retreat with the man himself, hoping to find the fast track to inner peace. This writer is funny, thanks for the lols!
UKRAINE RUSSIA WAR/GEOPOLITICS
Ukraine's Minister of Foreign Affairs is stating the obvious: Why NATO must admit Ukraine. After the war is over as all wars eventually end, phucking idiot Putin would have his country surrounded by NATO members with Sweden and Finland and Ukraine…and he has said he attacked Ukraine to prevent this…why hasn't someone in the inside placed a bullet strategically in his brain yet? Or, even better, caused an accident involving windows?

ODDZ & ENDZ
For some reason I had not heard of this one. Or maybe I am confused, it happens with aging you know. I was the sole survivor of a plane crash. This is what I learned in eight days alone in the jungle. Annette Herfkens was on holiday with her fiance when their plane went down, killing everyone but her. Three decades later, she reflects on how the trauma changed her. What a story, wow! She married and that husband also died…on the same day, unbelievable!
Maybe this is a journey to the past of things I was not that aware of. Like this dude! The American Spy Who Surrendered to the Nazis to Save Civilians. Peter J. Ortiz, what a life!
Amazing photography, outta this world! NASA's Photographer of the Year Awards Showcase Stellar Shots.
TRAVEL
This is for reference, it will lead you to tasty destinations, I guarantee it! Food & Wine Global Tastemakers 2023. We've rounded up the best culinary experiences from around the world, as voted on by our readers.
If you are going to take the train, these look like fun! The Most Luxurious Train Rides in the World.
These look amazing: 10 Incredible Castles In Japan To Add To Your List.
RUNNING
I managed to beat my previous PR by 4 minutes in my fifth ever Marathon in the Glass City Marathon in Toledo, Ohio. I 'll take it but I was aiming to beat it by at least 10 to 15 minutes. I have a long way to go to reach my main goal, which is to run a marathon under 4 hours. My training was interrupted a few times by injuries which is becoming a really difficult thing…to stay healthy! Anyway, not giving up and ready to start training for Marathon #6 later this year in Chicago. The best part about it was my wife finishing her first ever marathon, she is a marathoner and very proud of her!
Weather was ideal, cool and cloudy. Only after I finished the weather turned into a mix of freezing rain and wind and…hail! So I was really glad when I saw her crossing the finish line and after this pic we made it to the pizza station lol.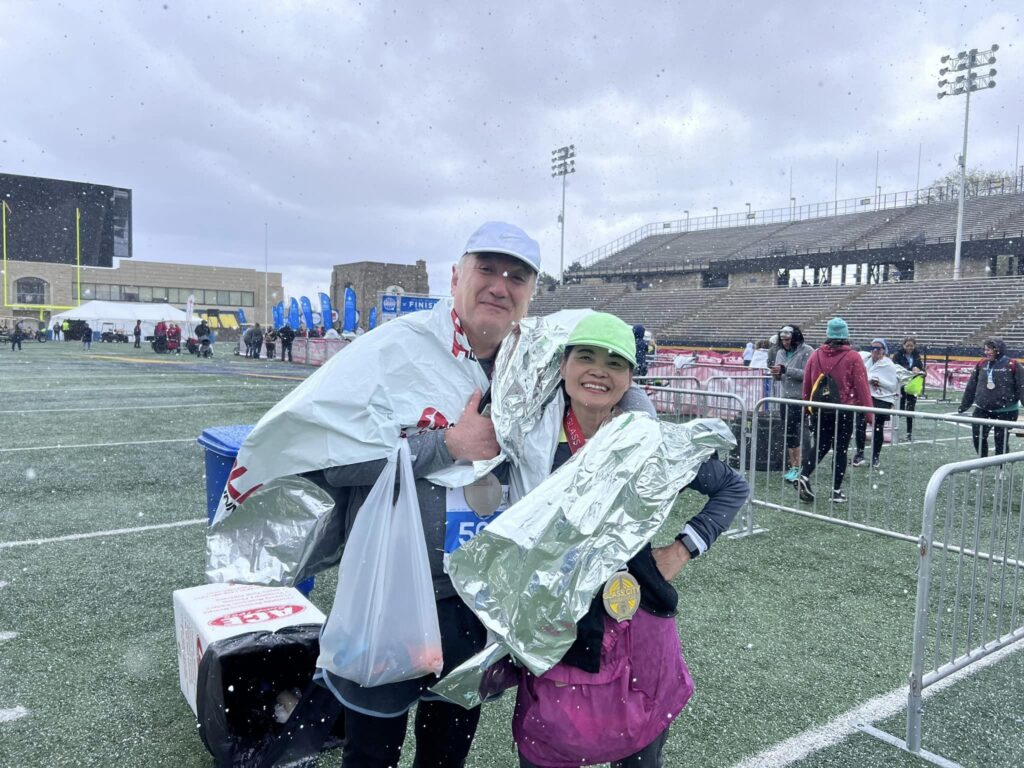 This week is recovery…can't wait to get back out there running again! Finally, I have entered into the lottery for the 2024 London Marathon, wish me luck!
BUZZING
A section where I go on and on about some stuff that happens in my life and anything else that just does not fit in another section above.
Can't wait for the movie! The GameStop saga is getting a movie. Seth Rogen is cast as Wall Street Bets' most reviled hedge funder, and Paul Dano will play meme-stock hero Roaring Kitty.
My all time favorite player: The legendary Johan Cruyff would have turned 76 today, so to celebrate we thought we'd do a thread of some of his career highlights and most famous quotes.
After the top seeded Milwaukee Bucks crashed out of playoffs by the Miami Heat led by Jimmy Butler, crushed Giannis was asked if this season was a failure. And how he responded went viral. And this is why everyone loves this guy, truly inspiring! "There is no failure in sports…".
This blog started with a focus on miles and points and travel. It has evolved since then. Everything below deals with the hobby of collecting frequent flyer miles and points. If you are not interested, you can stop here, thank you.
MILES & POINTS NEWS/PROMOS/MY ACTION
Yet another reason to go for this card: (Reports) Chase Approving Some People For Sapphire Preferred Despite 5/24 Status. Please see discussion of the card in the next section below. Available HERE.
Been in this hobby for almost three decades and still learning something new: How to use Hyatt free night certs on a multi-night stay.
So much hype about Bilt lately. For a company that came into existence to get people who pay rent earn rewards. And, this is important, has never had a REAL signup bonus (where the juice is in this hobby baby). Instead, the company prefers to wine and dine bloggers and offer limited gimmicky promotions. Anyway, we'll see how long the money will last, money is no longer free out there you may have noticed. Also, I predict Air France Flying Blue is preparing for a big devaluation because of this promotion, so you have been warned: Amassing Bilt Rewards. But if you want to apply, here is my REFERRAL LINK, thank you!
Two good credit card offers going on right now not shown on my own Credit Card Links I have no control over are the following:
Citi / AAdvantage Platinum Select World Elite MasterCard – 75,000 Miles
IHG Business Card Offering New Best Ever Bonus of 165,000 Points
Tried to help son burn some AA miles/points for trips to Alaska and Portland from Honolulu. Forget about AA miles. Southwest was doable but no direct/convenient flights. I think he found nonstops/convenient flights with paid fares that he is okay with. Don't let bloggers trick you into thinking earning miles and points is the best thing since sliced bread (hmm, ever wondered how this expression started?)…if only you would apply with their affiliate links they just keep pummeling you with several times a day with! Airlines are selling lots of tickets out there so opportunities for great redemptions are not plentiful and require a lot of work to uncover…something else the bloggers in this space never tell/warn you about!
My site has sold just two credit cards this month, this remains a labor of love for over ten years. Still saying no to ads and hideous clickbait so many specialize in. Commercially this blog has been a fiasco. But it was never set out to be a commercial success so I continue trying to achieve the blog mission: To Educate. Entertain. Inspire. In That Order. The few support clicks show me some of you do care and sure helps to keep this justified in my own head I guess. We have lost numerous bloggers who gave up and went to work in the industry writing "content" to sell more plastic to the masses. Anyway, I feel better now, give the clicks to blogs that matter and ignore the pumpers and posers who fake enthusiasm repeatedly selling plastic for the banks! And if you are reading this right now carrying credit card balances…please LEAVE now and don't come back until you have paid them off!
Update: This just broke in the news just now. Hyatt has done it again with another acquisition enlarging its footprint: Hyatt Acquires Mr and Mrs Smith. That is an eventual 1,500 properties, wow!
MILES & POINTS
HOT CREDIT CARD OFFERS: 75k Capital One Venture X, 75k Capital One Venture Rewards,  75k Chase Ink Business Cash, 75k Chase Ink Business Unlimited, 100k CHASE Ink Business Preferred, 60k CHASE Sapphire Preferred, 40k Capital One VentureOne Rewards, 45k Wyndham Rewards Earner Plus, $1,000 Cash Back CHASE Ink Business Premier and many more, including many AmericanExpress cards such as Delta Airlines, Marriott Bonvoy and Hilton Honors cards!  Please check out my Affiliate links. Terms apply to American Express benefits and offers. Visit americanexpress.com to learn more. If you do not see a credit card with my affiliate links, perhaps I could refer you?

This section is about my hobby addiction of collecting frequent flyer miles and hotel points since the early 1990's! SKIP if you are not into it!
As of today, I have burned 501,000 miles/points year to date in 2023 and have 4,344,748 miles/points in the bank. Some do drugs, I do miles lol!
Thanks to US banks, very lucrative travel rewards credit card offers come and go all the time. This section will act as a reference point on the best CURRENT offers. I will designate new material preceded by NEW.
BEGINNERS
The Beginner's Guide to Getting Started with Credit Cards, Points & Miles
BASICS: This travel hacking hobby is mostly about getting the fat Signup Bonus of travel rewards credit cards while of course NEVER EVER carrying a balance. Banks have a marketing budget and are willing to give us many THOUSANDS of miles/points to travel mostly for free hoping to hook us to charge 20%+ interest rates on our balances. The poor souls who fall for their marketing paying these ludicrous interest rates end up subsidizing us responsible consumers who enjoy taking advantage of, cough, such bank marketing budgets! Some of us have been doing this for thirty years creating amazing travel memories…Feel free to ask me questions or post them in the comments.
BASICS: Prefer credit cards from the proprietary points programs of banks, such as Chase Ultimate Rewards, American Express Membership Rewards, Citi ThankYou Network, Capital One Rewards Miles because they are a lot more flexible and are not devalued as frequently. Over pure airline and hotel travel rewards credit cards. Pure cash back credit cards may work for you best and they are getting more valuable as airline and hotel loyalty programs keep getting devalued. Sometimes, a pure no annual fee 2% cash back card works best for simplicity!
In my household, we prefer swimming in the Chase Ultimate Rewards points ecosystem. We all four have the Chase Sapphire Preferred card. My kids got it six months after they turned 18 (when they both got the Discover for Students card) and they have been building up their credit score ever since, it is their go to card. The annual fee is $95. The main earning structure is 3 points on dining and 2x on travel (and others you are not likely to use but bloggers LOVE to tell you to entice you to get the card with their affiliate links). Most importantly, you must have a premium Chase card (Chase Sapphire Reserve, Chase Sapphire Preferred or Chase Ink Business Preferred) in order to be able to transfer out to partners such as Hyatt and United where you can get more value out of your Chase Ultimate Rewards points. The card is also very valuable when you rent cars as it provides primary insurance benefit, meaning, in case of an accident you don't have to involve your own car insurance company. There is a 10% anniversary bonus on all annual spending. So, Chase gives you basically $1,000 towards travel…for $95! Or just take $800 in cold hard cash, hello? So I guess I can say I recommend it. To me, this card and the Capital One Venture X card are keepers. And now the Chase Sapphire Preferred card comes with 80,000 Ultimate Rewards points as Signup Bonus after you spend $4,000 in the first three months hooray! You can read the posts below but if you prefer to support my blog please apply with my own Credit Card Links HERE, thank you!
 Chase Sapphire Preferred Complete Guide
 Why the Chase Sapphire Preferred® Remains the Best Starter Rewards Credit Card
The Capital One Venture X card offers a 75,000 point Signup Bonus after a minimum spend of $4k in the first three months. If you like simplicity and looking for one (premium) card, I highly recommend this card (and yes, I have it myself!). It has an annual fee of $395 but it comes with a VERY easy $300 statement credit for travel booked on its excellent travel portal, essentially turning it into a $95 annual fee card. But wait…there is more! On each card anniversary you earn 10,000 points essentially making it FREE! Every dollar of spend earns 2 points and flights booked on the travel portal earn 5 points per dollar. You get access to Capital One and Plaza Premium airport lounges and a Priority Pass Select lounge membership and, this is important, you can add FOUR authorized users FOR FREE who can also have their own Priority Pass Select airline lounge membership. You can transfer your Capital One points to up to 18 Transfer Partners. No foreign transaction fees. Free Hertz President's Circle rental car top elite status. Cell phone protection and PRIMARY rental car coverage. Awesome seats at baseball stadiums for just 5k points each. And lots more. Available with my Credit Card Links, thank you for your support!
Get 75K Miles, Lounge Access & More with the Capital One Venture X Card
The Best Ways to Use Capital One Venture Miles
Sticking with Capital One Bank…it is offering 75,000 points for its Capital One Venture Rewards Credit Card. Annual fee is $95, minimum spend required to earn the Signup Bonus is $4,000 over the first three months and the card basically earns 2 points for every dollar. And you can transfer the points out to airline and hotel partners just like the Capital One Venture X card above.
Capital One has a no annual fee card, the weirdly named Capital One VentureOne card that offers a 40,000 point Signup Bonus after just $1,000 minimum spend in the first three months. It earns 1.25 points per dollar and has no foreign transaction fees. If you want more Capital One points and/or you just hate annual fees. It appears the Capital One Bank credit card offers have the best offer with my Credit Card Links.
Remember, you are NOT allowed to ever carry a credit card balance if you ever get a credit card here!
Let me leave you with this…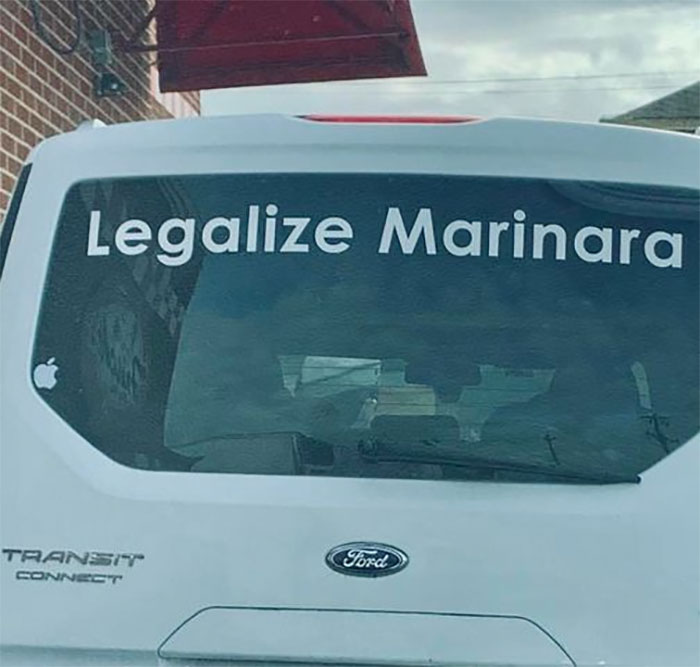 Some of the links are behind a paywall. You can try to read them using Archive.is.
Thank you for reading my blog. If you enjoy it please pass it on to a family member or friend. Or Buy Me a Coffee, thank you!
TBB
travelbloggerbuzz@gmail.com
You can join 557 email subscribers to receive each blog post by entering your email address below and then clicking on Subscribe:
Opinions expressed here are author's alone, not those of any bank, credit card issuer, hotel, airline, or other entity. This content has not been reviewed, approved or otherwise endorsed by any of the entities included within the post.