We keep on partying after hearing the news of United's CEO Smisek getting fired, we take time for an MS inventory, clap about the new Citi Offers coming, we learn where to eat the 10 best burgers, go inside the Son Doong Cave in Vietnam, waste money in the Four Seasons Private Jet and then learn of the best places to travel alone.
TBB Blog Mission: To Entertain. Educate. Inspire. In That Order!
You can support TBB by shopping with our AMAZON AFFILIATE LINK or click on the Amazon Banner on the right side, thank YOU!
Blogosphere exploded in pure ecstasy with the news of United's CEO Jeff Smisek getting fired. The only surprise is why in the name of the Lord this took so long! DansDeals has the proper eulogy and appropriate ending in: "Good riddance Mr Smisek!"
Taking a manufactured spend inventory by The Free-quent Flyer. Some really good advice here along with links to great posts on the subject…
Citibank appears to be on a "eat Amex's cake" roll lately. The bank is now planning to roll out Citi Offers according to Out and Out.
6 secrets to flying first class for free by CNN. If you thought our hobby is really low key, well you are…WRONG! #somanyTitans
Can someone confirm this? American Express Personal Platinum Cards – Add up to 5 AMEX GOLD Authorized Users for $45 at Miles Per Day. Stuff you learn every day in The Hobby. Hmmm….
TBB was mentioned at The Gate in a really good article about the perks of premium travel. But TBB policy now says we don't link to blog posts that feature links to Blogs To Ignore.  Hey, it's my blog and TBB Board sets these moronic policies! Thanks for the mention!
10 Best Awesome Burgers Across America. Ann Arbor's own Frida Batidos made the list!
Dive Into 'Infinity' With Dizzying Views of A Colossal Cave. The video shows the gigantic size of the Son Doong cave in Vietnam.
The Four Seasons Private Jet Experience. Starting at $106k per flight, WTF!
The Top Ten Downsides of Financial Independence & Early Retirement. At sexhealthmoneydeath. God, love the name of this blog lol! This is a must read if you are interested in the subject. At the end of it the author takes a shot at jaded gurus, such as:
Mr Money Moustache. Mr Positivity himself, riding his bike through the streets of Longmont Colorado with nary a care in the world, the sun shining, the air crisp, and all's well in the world. That's because his blog's generating a six figure income.
Financial Samurai. So caught up in your blog that you start to talk about really capitalising it into a global venture. There's another word for that. "Work".
Travel Bloggers: What they do might not be work, but reading their output often is. [LOL, my favorite!]
Dave Ramsey: if you mention the financial advice to be gleaned from the Bible once more, I will personally fly to Nashville and force feed it to you.
I Asked 12 Scientists: What Is The One Fact Humanity Needs To Know?   This is for the inspiration part of the TBB Mission!
The Best Places to Travel Alone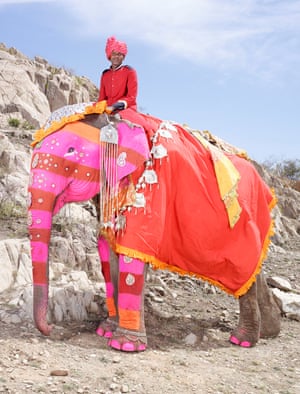 And I leave you with…
Blogging can be insanely time consuming sometimes. Help bloggers you appreciate & make a positive difference in your life by spreading the word about their blogs, emailing and commenting and using their few $$ links. Thank you.
TBB
travelbloggerbuzz@gmail.com
Join over 3,823 TBB followers on Twitter @ FlyerTalkerinA2 and add TBB on Google+