We get an update on the latest developments with United partner awards, AA ditches Alaska Airlines partnership, Amex refreshes Delta cards, how an overnight millionaire is dealing with wealth, the world's biggest exporters, we visit Lahore in Pakistan and some small town in Paraguay, check out the new Turkish Airlines business class aboard a Dreamliner, more on the LATAM Delta coup, get more Hilton Honors points and Delta Skymiles when you take a Lyft ride, watch an amazing clip how Uber took over NYC and killed taxis, we review all the Marriott Bonvoy properties in downtown Detroit, always the best photos, the best bodies via ESPN, alert you about a Venmo scam, celebrate the end of the mother of all conversions drought. Enjoy this baby of mine, no ads, no sponsors, just independent eclectic stuff for you!
TBB Blog Mission: To Educate. Entertain. Inspire. In That Order!
Support TBB by applying for CREDIT CARDS and visiting our

LINKS

!
You like my blog? Send a link to someone please!
MILES & POINTS
Delta and Amex are trying to get some momentum back from bank point earning cards. But they mostly fail again: Delta and Amex Attempt to Make Their Cards for Everyday Use – And Fail. Best honest review I read while most others are sweet talking the changes so they can sell more of these cards.
Here are the latest Amex Delta offers. If you are in the minority and think they fit in your plan, please consider applying so with my links. But please make sure the ones shown in my links are the best offers ok?
The end is here you guys: United Airlines Partner Awards Switching to Dynamic Pricing as Well. Waiting for AA shoe to drop…tic tac boom! DanDeals says it will not be fully dynamic pricing for a little while but…how will we really know hey? Oh, the Executionist perk will remain until the next "enhancement" that is. I think fixing the IT is a much harder task than we all thought so we may find some loopholes for the next several months but after that….we are just sitting lambs. Yesterday Delta had a SALE Detroit to Las Vegas for "only" 30k Skymiles. Sad bwahahaha on us!
And if the news above was not devastating, here is another one, ouch! American And Alaska Will End Mileage Redemption Partnership.
Nice review on a flight I am interested in: New Turkish Airlines Business Class on the 787 Dreamliner.
There is a nice promo if you link your Lyft account to Hilton Honors. In case you have not done so, you can also double dip with Delta when you ride with Lyft, who needs Uber? You can not unlink your HH account and relink for the promo, sorry.
There has been a lot of non sense written by credit card salesmen masquarading as bloggers about the move Delta did to snag LATAM away from Oneworld and AA. But only The Cranky Flier had two worthy articles to read:
As Delta Snags LATAM, American Faces Its Demons
LATAM Takes a Risky Leap Into Delta's Arms
Good table posted about this: Credit Cards That Offer Priority Pass Memberships Compared – What Are The Differences?
TRAVEL
This is very shocking when you watch it roll before your eyes, wow! How Uber took over New York City.
Short summaries of reviews of each Marriott branded property downtown Detroit.
Glad to see concrete and kitsch is back: The Capybaras of Villarrica, Paraguay. Love the obscure places he visits!
Screw the Maldives. Lets go to Lahore. I always loved saying this city's name. Laaaaaa Hooooor lol. What To See And Do In Lahore Pakistan.
PERSONAL FINANCE
Love this article! What Really Happens When You Become an Overnight Millionaire? Very personal account about the struggles when this happens. Money does not bring happiness, exhibit #34,456,445. We are all searching for something…maybe IT is in the searching?
Wow, these phucking scammers are getting really good, be careful out there! How a reader got scammed via a Venmo phone email passcode scam.
ODDZ & ENDZ
ESPN's The Body Issue. Every body has a story. Very nice!
Amazing photos! Entries in the 2020 Sony World Photography Awards.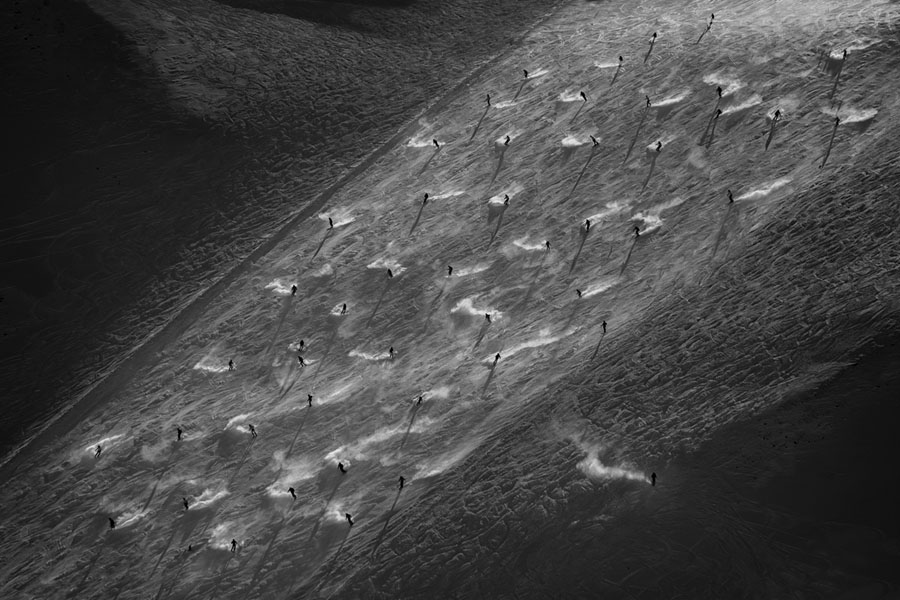 The ongoing trade war crap continues, looks like we are going to shoot ourselves in the foot place tariffs to our biggest trading partners, it is just pure madness! Visualizing the World's Biggest Exporters.
BLOG BUZZ
We are now entering BLOG BUZZ, a section for advanced hobbyists and veterans of this fast imploding hobby and also a section where I go on and on about some stuff that happens in my life because it helps me feel better about myself.
I wonder if/when The Points Guy will adjust the valuation of United miles and ChaseUltimateRewardsPoints in its "esteemed" valuation guide. Yeah, right.
I am getting really excited about my first full marathon in Detroit. I dream crossing the finish line and getting that medal. Here is a video from the 2018 race.
The mother of all credit card conversion droughts is finally over with two conversions on October 1st! Thank you, not only that but I even got an Ebates/Rakuten referral, wow! At this rate I am going to have a Red Ventures dazzle me with an offer I can not refuse like Drew 🙂
And I leave you with this…TBB rocking lol!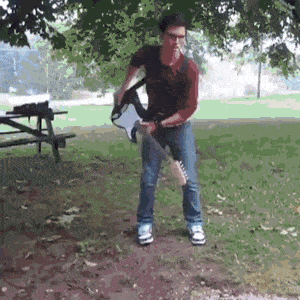 TBB
travelbloggerbuzz@gmail.com
Follow TBB on Twitter @FlyerTalkerinA2.
You can subscribe to TBB below, winners only!
Opinions expressed here are author's alone, not those of any bank, credit card issuer, hotel, airline, or other entity. This content has not been reviewed, approved or otherwise endorsed by any of the entities included within the post.