We bring you to the new era in awards and how United screws its MileagePlus members, travel to Mauritius and Uzbekistan, meet some unlikely US tax havens, best article about our divisions that I have read recently, sign up for a Best Western Rewards promo if you dare, go to a Mexican city for dental work, learn about the history of interest rates, watch an amazing art video and more. I bring you eclectic stuff to stick with the mission below. For over 7 years. Thanks for your support!
TBB Blog Mission: To Educate. Entertain. Inspire. In That Order!
Support TBB by applying for CREDIT CARDS and visiting our

LINKS

!
You like my blog? Send a link to someone please!
Lets get the party started…
MILES & POINTS
November 15 was the day United deleted its award charts. They followed the lead of Delta as they almost always do. We now await American Airlines to do the same thing and I am not sure why they are taking so long. Maybe they are occupied to keep their operations afloat as they have substantially deteriorated in the last several years. DansDeals was out first with "Here Are 9 Things You Need to Know About the Good, Bad, And Surprising Changes That United MileagePlus Made Today!". I think Dan is being awfully generous to United. As November 15 rolled on, the bad news started to come out and Charlie at Running With Miles was all over it:
Did United Lie? Partner Awards Are Now Higher – And That Wasn't Supposed to Happen – Of course they lied. Only us sharp miles obsessed freaks would know. The vast majority of MileagePlus members (I would guess 98.9% of them) would have absolutely no clue. Remember, this worked for Delta lol and this post was just hours into Day 1! But wait, there is more…
Not Good: United Replaced the $75 Close-In Booking Fee with a Mileage Surcharge – Even Delta would not do that. Take credit for killing the $75 close-in booking fee and then replace it with a mileage surcharge. On a second thought, yes Delta would do exactly something like that!
Well, it only took one day for DansDeals to come around and let United hear it: United Adds Mileage Surcharge For Close-In Award Bookings, Here Are Ways To Avoid Them. "But United has now added mileage surcharges onto close-in awards. That means they deceived us about partner awards not going up in cost and about the fee for close-in awards being eliminated."
Best Western Rewards® members who register on bestwestern.com by November 18, 2019, book an eligible stay* online between November 15, 2019 and November 28, 2019, and complete their eligible stay before March 20, 2020 will earn 3000 Best Western Rewards Bonus Points for every eligible stay.
TRAVEL
If you travel to Mauritius, read this: 30 Useful Things to Know Before You Travel to Mauritius.
Need dental work done cheap and done well? Welcome to Molar City, Mexico. The town of Los Algodones has mastered dental tourism! You know, Greece could be a hotbed of medical tourism rivaling Thailand but…making plans and sticking to them is not something that is characteristic of Greek politicians, so sad!
Learned a lot in this one by GlobalGaz: Exploring the Aral Sea in Uzbekistan. The Aral Sea used to be the fourth largest lake in the world but since the 1960s it has shrunk 90%, thanks to Soviet Union policies, wow! Did you know Uzbekistan has an autonomous republic which is considered sovereign state and holds veto power over Uzbekistan? Neither did I! It is the Karakalpakstan (say that quickly three times in a row, I dare you!) Republic and its capital is Nukus. Two photos stood out, here they are:
PERSONAL FINANCE
South Dakota has been hot ever since the state became THE place for the mega rich to park their money in trusts. Fascinating account of the history behind it and how it all started with a Governor whose nickname was "Wild Bill" in the 80s. You probably get Citi credit cards statements and if you were attentive to detail you would notice the mailing address is in South Dakota. After the financial crisis, there was a concerted effort to stop tax havens around the world and someway, somehow…some states in the US escaped it all and are now becoming tax havens, it is maddening!
The great American tax haven: Why the super rich love South Dakota
Fascinating chart: The History of Interest Rates Over 670 Years. Yeah, it is a race to the bottom these days…
ODDZ & ENDZ
What a fascinating video! Like Watching Ghosts by Anthony Baldino. "Video incorporating image processing via python and BigGAN adversarial artificial neural network to breed new images. There are papers about "high fidelity natural image synthesis". Ok, play it with the sound up!
This is a BestOfWeb piece! The Places Where the Recession Never Ended. A conversation with Tara Westover about the urban/rural divide. If you are concerned about where the United States is going with the divisions that appear to be getting sharper every day, you MUST take time out to read this. I am assuming most of my readers fall in the urban side and we must understand where the other side is coming from. Even the racists. Ok, phuk the racists, it is almost 2020, WTF! To give you an idea how good this is, here is just one excerpt:
The fact that Democrats and Republicans now have a different experience of life in this country. Broadly speaking, the modern economy works well for cities and badly for the countryside. In recent years, growth has been hyper-concentrated in our cities, which are hubs of technology and finance. Meanwhile, the hinterlands, which rely on agriculture and manufacturing—what you might call the "old economy"—have sunk into a deep decline. There are places in the United States where the recession never ended. For them, it has been 2009 for 10 years. That does something to people, psychologically.
BLOG BUZZ
We are now entering BLOG BUZZ, a section for advanced hobbyists and veterans of this fast imploding hobby and also a section where I go on and on about some stuff that happens in my life because it helps me feel better about myself.
I finally got me some winter running gear and joined those crazies running outside I used to make fun of lol. I could not take it in the treadmill dreadmill any more! Be careful driving out there okay?
I can not wait to see the updated valuation of United miles and Ultimate Rewards points over at The Points Guy points valuation guide…yeah, right. They will probably raise them instead because…it is all about conversions lol.
And I leave you with this…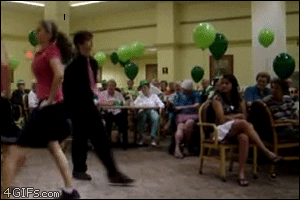 TBB
travelbloggerbuzz@gmail.com
Follow TBB on Twitter @FlyerTalkerinA2.
You can subscribe to TBB below, winners only!
Opinions expressed here are author's alone, not those of any bank, credit card issuer, hotel, airline, or other entity. This content has not been reviewed, approved or otherwise endorsed by any of the entities included within the post.