Let's go on a wild ride again and travel to Dildo, Scotland, bunch of scary places, learn more on why United is struggling, hack Starbucks, the Family Travel for Real Life seminar speaker list is out, laugh at an interview with Citibank's CEO, watch Alex Honnold climb up a storm. And the popular new TBB Frontline Report exposing the ridiculous influence credit card marketing operations have unleashed into my dear hobby.
TBB Blog Mission: To Entertain. Educate. Inspire. In That Order
You can support TBB by clicking/forwarding any of our Referral Links and starting your online shopping at our Amazon affiliate link . Or click on the Amazon Banner on the right, thank YOU!
I can still refer readers to the following cards: Starwood SPG Amex Personal, Starwood SPG Amex Business, Chase Freedom. These do not pay me any dinero other than 5k points. You still get the highest offer out there (30k SPG points/ 20k Chase UR points).  So please email me with your name and email address or send me a Direct Message on Twitter or use my own link from twitter. Thank you and a huge thank you for the ones who have allowed me to refer you already!
If you see a blogger pumping these cards without stating this opportunity they are only doing it to pocket the big $$ if you use their affiliate links (5k pts from referral? Pffft). As long as you are aware of this, and you still decide to use their links, that's cool. It does not stop me from thinking you are perpetuating relentless marketing  barrages inflicted to the masses…so thanks! You are still welcome here, there is still hope for you if you stick around 🙂
Online Travel Review wrote "Do We Even Know Why United Airlines is Struggling Relative to its Peers?". Great commentary and imho right on target. But what do I know? I do "tabloid journalism for the .2% of angry's" around here LOL.
Travel Blawg wrote "My ULTIMATE Starbucks Tips List! 18+ Tips To Enjoy Starbucks And Save Money" – If you are a Starbucks customer you should read this!
Looks like the new "Family Travel for Real Life" seminar speaker line up is all set. And it's looking pretty darn good, great job Dia of  Deal Mommy!
Personal Finance Digest with a funny interview with Citibank's CEO. You can read stuff like this or you can read all the endless credit card pumping blog posts (see Frontline Report below) masquerading as "travel expert" advice!
24 of the most creepy places on the planet to look down. By the CHIVE. Wow, incredible views, I have even done some of them.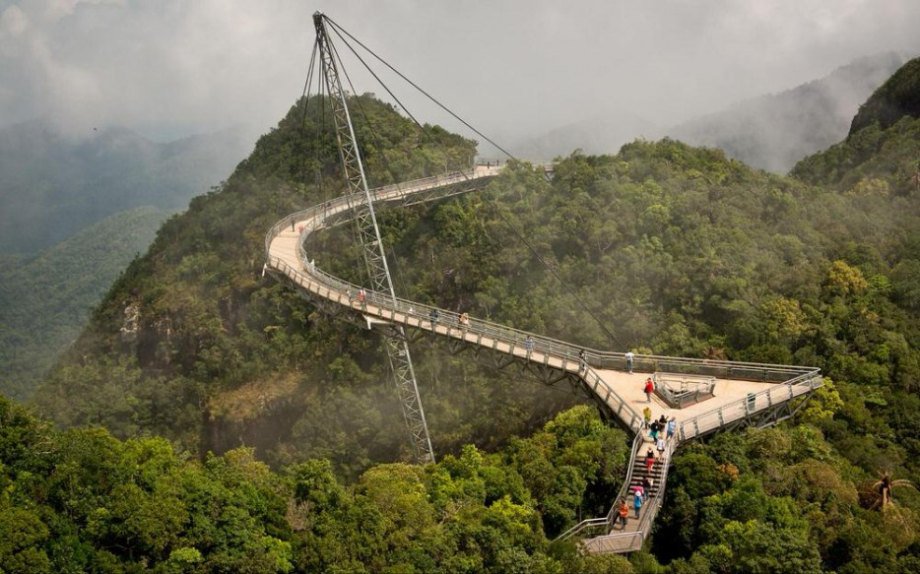 25 Reasons Why Scotland Must Be on Your Bucket List. By Bored Panda. Amazingly beautiful pictures!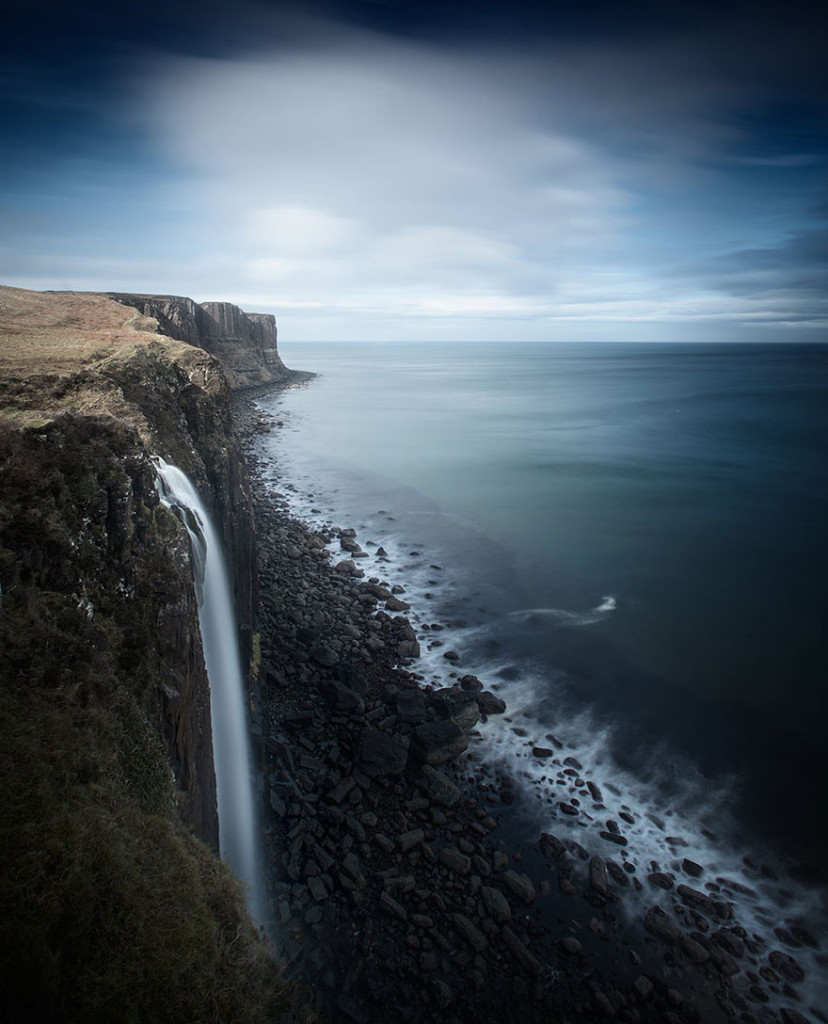 Living true with Alex Honnold. At The Adventure Blog. The rock climbing legend in another video.
The Town Named After a Sex Toy: Dildo. At priceonomics. It actually exists! This is some funny stuff!
How to Respond to criticism. At the Toast. This is hilarious!
TBB BLOG FRONTLINE REPORT
Full Disclosure: I am very biased against travel blogger "experts" who have turned into a product distribution arm of the credit card marketing departments of major banks. I did a more thorough investigative report about the subject and you can read it here: The "Travel" Miles/Points Blogosphere Has Turned Into a Giant Credit Card Pumpization Scheme!"
The entries below are posted in chronological order, from earliest to latest as they gouged my eyes in Feedly. I list the blog and the headline and my comments in brackets. This is for pure educational and entertainment motives, definitely not inspirational lol.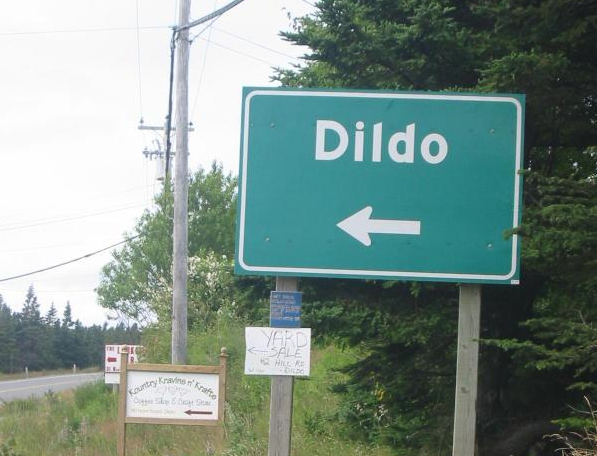 Million Mile Secrets – Limited Time: Earn Bonus Points Referring Credit Cards to Friends & Family   [Wow, is this slick or what? I am going to post about how you can earn 5k points if you refer others to credit cards. While I show you how to do it I am going to insert twenty (yes 20!) affiliate credit card links for the same cards (plus a few of the mucho dinero paying Chase Ink cards) hoping (expecting) that some of my idiot readers will apply from my own affiliate links increasing my bottom line. I like to keep my readers in the dark how I get paid. Hey, I am the blogger who has a disclosure up front. I took out my lame reference to my mother in law and added the vague "American Express is a blog advertising partner".  I ignored the 11 comments posted because I am too busy preparing more credit card posts (see below)]
Deals We Like – Amex Daily Getaways: Stay at The Palazzo or The Venetian for Less   [ Hey, it is easy content. We just want to tell our readers how they can get a "deal" for suites for $300/night at The Palazzo and $250/night at The Venetian. We decided not to pump our affiliate cards again hoping to get this weird TBB guy to give us a break. Doing so (not getting paid) it hurts…it hurts so much #sadface]
Deals We Like – 10% off Travel Pony Hotel Reservations   [ We just could not hold ourselves back from earning some more money towards our own hotel expenses from yet another obscure travel startup website that is likely not going to stick around for another year. 10% off, what a deal! First 1,000 only so hurryyyyyyy! So gracious to allow readers to post their own referral links in the comments…but nobody bothered. Next!]
Milevalue – How to Book Singapore Business Class to Europe This Summer    [ Look, we only get paid by pushing credit cards by Barclays Bank. So, we spend all day thinking about excuses to make posts pushing Barclays cards and making an ass of ourselves trying to sound informative and helpful to our readers who don't know any better getting them to click on our Barclays affiliate links. All Barclays credit cards are amazing, who needs Amex or Chase credit cards, they suck! Long live Barclays!]
Mighty Travels – Introduction Barclaycard Arrival Plus™ World Elite MasterCard® – Sign-Up Bonus, Reconsideration Numbers, Application Links   [Cut and paste from Barclays. I actually like this better than to try to find excuses to sell the card. Here it is, buy it. Please. ]
Million Mile Secrets – Today Only: Save on Las Vegas Packages   [Hey, great excuse to pump six of our Amex credit cards so our readers can save 10% buying these crappy deals. I bet my Amazon link that this crap would have never been posted if the blog did not have Amex credit cards to sell. At least no Emily pics lately, so I see this as a positive. I am so sick of this Daily Getaways crap, I can't wait to see them end! ]
Frugal Travel Guy – My Bucket List Vacation Plans for 2015   [ Bad advice again by a paid writer who just happened to be writing "thinking out oud".  Gets called out in the comments and doesn't take it very well (see a pattern?). Hey, get your facts straight and maybe you would not get called out! Needless to say comments critical of content would be deleted and get you banned at Delta Points…proudly I may add!  Who cares anyway, some sucker probably clicked on the Barclays Arrival and the two Starwood SPG Amex cards. So…don't be a sucker. Or a tool.]
Mommy Points – How to Pick up a Hotel Loyalty Program: Club Carlson   [ Of course we are going to write about this as the Club Carslon credit card is the one we sell, click it. Oh wait, let me squeeze some more money from TopCashBack and ebates referrals too. Actually, this post had decent content to go along with them but….talk about what drives content these days huh?]
Mommy Points -Saving More on Hotels with Travel Pony 10% Off Code Returns Today   [So, what was I saying?…]
Million Mile Secrets – Act Quick! First 1,000 Customers Save 10% on Discounted Hotel Bookings With TravelPony   [Okay, you knew that was coming right? Only this blogger (so far) managed to insert two credit card links in addition to the Travel Pony referral link. ]
Frugal Travel Guy – Reminder: Register for Chase Freedom 5% Cash Back Quarterly Bonus   [ What did you expect? Today's product to push out the door is the Chase Freedom card. Did you know this site gets paid a couple of hundred dollars (guessing) for every credit card it sells? No? Well, you are a tool.  Applying for it from this site only assures you will get pumped more credit card product till the cows come home! One more thing: Of course do not expect to be told that you can have a current Chase Freedom credit card holder refer you and have him/her earn just 5k Chase Ultimate Rewards points. Take a stand, let me refer you and bypass these credit card marketing departments!]
One Mile at a Time – Register For 5% Cash Back On Dining With Chase Freedom   [ They are all getting into it now! I am a luxury travel blogger and I pretend I like the Chase Freedom card for just 5% on $1,500 spend on a few categories per quarter. I want to be like MMS so I am going to insert a few other Chase credit card links hoping some reader will buy these cards too! Nada on the 5k referrals of course.]
One Mile at a Time – Buy One Get One Free Movie Tickets With Visa Signature Card   [ The only reason this post was published was to pump most of these cards. WTF!!
 Alaska Airlines Visa Signature Card
British Airways Visa Signature® Card
Chase Freedom® (some versions – check your card)
Chase Hyatt Visa Card
Chase Sapphire Preferred® Card
Citi® Hilton HHonorsTM Reserve Card
Club Carlson Premier Rewards Visa Signature® Card
Fairmont Visa Signature Credit Card
Marriott Rewards® Premier Credit Card
Southwest Airlines® Rapid Rewards® Premier Credit Card
The New Virgin America Visa Signature® Credit Cards
United MileagePlus® Explorer Card
The Points Guy -Daily Getaway June 13: Las Vegas Hotel Suites   [10% off if you use my Amex credit card links to buy crappy deals. See you soon, I never stop!]
Rene's Delta Points – 500,000+ points to fly Delta business class to Europe – is this what is next?  [ Rene agrees with respected travel experts TPG and VFTW (if you say so), Delta is going revenue based (shocking!), Delta's bean counters do not realize what this move will cost them (if you say so), this will be the last straw (Rene's Points?), Southwest is a Greyhound in the sky and does not count (thanks for the insult, we are very happy flying Southwest, stay away!), will not pay 500,000 miles to fly business class to Sweden (maybe the answer on this would be different if we could still sell Amex credit cards!), will go freelance that day (Rene's Points?), click on my Barclays Arrival credit card link (please please click my link). Hey, how about mileage running? And it is Bloomberg, not Bloomburg! ]
Frugal Travel Guy – First International Experience with Barclaycard Arrival Plus & NKOTB   [We specialize in making posts involving our family members and sell credit cards to our readers 24/7, 365. This post's credit card specials included: Barclays Arrival, Chase Sapphire and Citi Executive (this one does not pay, we just threw it in on purpose because this TBB dude is on our ass all the time!)]
View from the Wing – The Best Credit Card Signups for June  [Same as May, same as April. Click my links. Click ]
Deals We Like – Register for your Chase Freedom 5x Bonus Categories  [ Of course. Never missing an opportunity to pump product. Amazing this site satisfies a minimum 50 cards per month quota by Chase? ]
View from the Wing – Is this Whole Revenue-Based Thing Much Ado About Nothing?  [Never missing an opportunity to make the same old tired arguments that loyalty programs the way we like to use them are a good thing for the airlines…now takes another blogger to task about the changes being a non event and we can bitch and moan on "whether or not another program will reward you better — like American, or like a frequent flyer program based outside the U.S." Yeah, like American LOL. The days of flat beds drinking champagne or caviar are ending…deal with it.
Milevalue – Trip Report: Hawaiian Airlines First Class from Honolulu to Las Vegas  [Click on my Hawaiian Airlines credit card link. It's from Barclays bank, I love this bank, it has the "best" cards!]
Rene's Delta Points – Should we add Jennifer Lopez to "Delta Passengers Hall of Shame" thread on Flyertalk?  [Great, more pics of feet in planes!]
Points, Miles & Martinis -Only 231 10% Off Coupons Left With TravelPony Flash Sale    [Hurryyyyyyy!]
The Points Guy – Amex Daily Getaways: Club Carlson Points, Vegas Deals & More   [10% off if you use my Amex credit card links to buy crappy deals. See you soon, I never stop!]
Million Mile Secrets – Last Day to Activate Chase Freedom 5X Points (or 5% Cash Back) Q2 2014 Bonus!   [ Hi again, click my Chase Freedom, Chase Sapphire Preferred and Chase Ink card links. I love Chase! Where is Emily? ]
Million Mile Secrets
– Blog Giveaway: $200 in Hyatt Gift Cards!   [ We like to give away stuff to draw newbies and then pump them with our Chase credit card links that pay us. We conveniently forget to pump them with the Chase Hyatt card because it does not pump our own pockets and since we no longer apply the mother in law rule we do not post this credit card to help our readers get more Hyatt points. TBB readers expect more so here is the link to the
Hyatt credit card directly from Chase
…it can give you two free nights at any Hyatt! This post explains how to
get the same card PLUS get a $50 statement credit
!.  I got the card earlier this year and used the two free nights in the Andaz Maui!]
The Points Guy – Can I Earn Multiple Signup Bonuses for Southwest Cards?   [Click on my Chase Southwest credit card links!]
Milevalue – Last Chance to Get Frontier 40,000 Mile offer?  [Click on my Frontier credit card link. It's from Barclays bank, I love this bank, it has the "best" cards! Hurryyy! Oh wait….near the end of the blog post we get a barrage of more credit card links that pay this blog…can you guess the bank? Let me give you hint, it starts with a B!]
Million Mile Secrets – Are Chase Ultimate Rewards Points Better Than Barclays Arrival Points?    [We always pick ridiculous questions that allow us to pump more credit cards to our readers! Such as: "Which points have the most value? Chase Ultimate Rewards points or Barclaycard Arrival points?"  That was good for close to twenty credit card links. Hey, it is hard work pumping credit cards to our readers 24/7, 365. I miss Emily, not really]
Million Mile Secrets – Increased Chase Freedom Bonus: Is It 20,000 Points or $200?  [ Holy Crap, my eyes are about to separate from my face! Thank you for telling your readers if they have the Chase Freedom card they can refer others for 5k Chase Ultimate Reward points. What did you say? Telling them may hurt your sales? Oh, we can't have THAT! What a credit card marketing expert! Catch him live in the Chicago Seminars and FTU!]
Milevalue – 20% Transfer Bonus from Membership Rewards to Hawaiian Miles   [Click on my Hawaiian Airlines credit card link. It's from Barclays bank, I love this bank, it has the "best" cards!]
Frugal Travel Guy – Reader Success Story: Belize, Guatemala and Mexico on a College Budget  [Pay $25 to a reader, and then screw your readers by getting them to apply for a 30k United card when there are ways to get 50k. Hey, they are experts in traveling for free! While at it, we threw in the Barclay Arrival card to make more money to pay our stuff to come up with ways to pump our readers with more credit cards and "expert" advice]
The Miles Professor – Barclays Really Likes to Waive My Annual Fees   [Click on my Barclay Bank credit card links]
Mommy Points – Activate 5x on Gas Stations and Kohl's via Chase Freedom Today!  [Click on our Chase card links, we appreciate it. We will make sure we will remind you again soon!]
One Mile at a Time – Register For Chase Freedom Quarter Three 5% Cash Back  [Hey look, I am a luxury travel blogger who has become a Chase credit card expert lately, click on my Chase links! I prefer you click on my Chase Ink links, they pay me much more, thank you!]
And I leave you with this…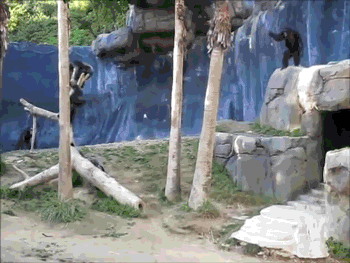 Thank you for reading and supporting my blog
!