Lots of reference type blog posts for you to learn from on US Airline Lounges, Hotel Award Charts and Retention Offers. We also learn how Delta sticks it to Amex a little more because they…can, tour a Virgin Hotel, check out a cool Avios Award mapping tool, travel to Torres del Paine Patagonia, and we can all exhale now that it appears the old AA Cookie is back as I was thinking of defecting because of a *&$#ing cookie, oh Lord!
TBB Blog Mission: To Entertain. Educate. Inspire. In That Order!
You can support TBB by shopping with our AMAZON AFFILIATE LINK or click on the Amazon Banner on the right side, thank YOU!
U.S. airline lounge guest and spouse membership policies explained  –  Mile Cards    Nice to have handy. Click my imaginary Amex Platinum links 🙂
It is a sad day. The IHG Rewards credit card offer for 80k that has been around for many years appears to be dead. Please read the wiki in this Flyertalk thread for the latest news. Remember how bloggers go out of their way to sell cards that pay them and how many conveniently almost never bothered recommending this card. Eeeek you pumping bloggers (you know who you are).
Hotel Award Charts  –  Miles Remaining    Just because sometimes you just gotta look up the points required for a specific hotel award category, very handy.
Master List of Retention Offers  –  Frugalhack.Me    This is an excellent reference!
Delta Flexes Muscle in Renewed American Express Agreement  –  Skift    Delta keeps kicking ass while cheapo freeloading loyalty program enthusiasts keep crying…the ones who are still here anyways. Oh, it looks like the higher level elites can't even get more award space anymore LOL.
Take A Tour Of The World's First Virgin Hotel, Which Just Opened In Chicago     Is it just me, or is this really not that impressive? Or am I way too far Vendomed? 🙂
This vid of Spain is a total headtrip  –  Matador Network    Oh yes it is. Enjoy!
A photographic journey through the Torres del Paine, Patagonia  –  Matador Network    Sooooo beautiful!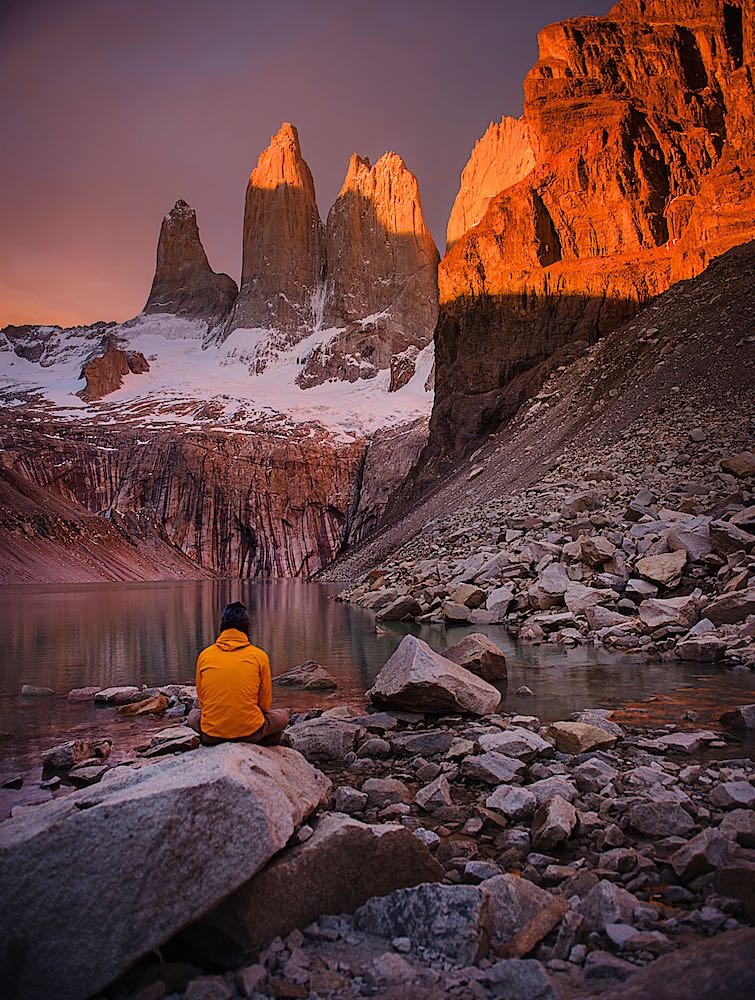 A Visual Guide to Avios Points Pricing  –  The Wandering Aramean    This is actually pretty cool. You can zero in the city you want and then you get a colored map showing the Avios awards from it. Here is the map from Detroit.
I took a day off yesterday, I went on strike. Must be my greek blood I guess, we like to whine and protest and strike 🙂  I liked it. And then you guys took me to task for whining, over 100 comments! Even old TBB blog troll came back! I really enjoyed the comments and learned a lot. Laughed a lot too. For free 🙂
As you know I am no longer bothering too much with the posts from the Blogs To Ignore list. I still go through them because, well, I am the Blog reviewer and someone has to do it and fire off a tweet when I lose control. Sometimes I feel twitter is an extension of myself. For example, some of yesterday's tweets for your entertainment:
This made me smile: "If you like someone set them free. If they come back, it means nobody liked them. Set them free again."
I have this craving to eat a macaron. Anyone know where to find them in Ann Arbor? #Titan
Catching up slowly. OMG, this Points Miles & Martinis blog is just an affiliate link mega cut & paste fest! Eeeeeeek!!!
Breaking News: AA cookies will no longer be deflated. We send our weed smoking interns to test them because COOKIES MATTER!. So says View From The Wing    Actually the headline was: "American Is Replacing Their Unpopular First Class Chocolate Chip Cookie. Here's Why That Matters." Talk about one of the most ridiculous headlines ever! After a barrage about macadamia nuts from One Mile At A Time we now may have a series of blog posts about the AA cookie because it matters. No it doesn't. It's a effing cookie for crying out loud. For the record: I have stopped eating cookies effective January 1, 2015.
There is a new blog: Out and Out. Looks interesting. Welcome to the most crowded marketplace, hope you have the stamina to stick it out for…ooops, almost caught myself whining again lol.
Hiring an advisor? Ask these 6 important questions first  – CNBC    These questions are actually pretty good.
5 questions to help you get your financial life in order – MarketWatch    And these are great too!
This is what it feels like when I am done with a blog post and then I check…ok, I was going to make a joke but you guys will think I am whining again and bust my balls so I shut up!
Okay, since we are in weight lifting mode here is another one…fading away lol
Check out my updated blog lists: Blogs I Love, Blogs I Like, Blogs To Ignore
Thank you for reading and supporting my blog by clicking the crap out of my
$$$ links
!
Please
pass my blog link to your friends and family if you think they will enjoy it too. If you don't like it I am going to rightly assume you are not well and perhaps you should visit a professional to talk about your feelings. If that doesn't work, there is always the Chase Sapphire Preferred Card to use on First Friday to buy cookies and macarons, yes!
TBB
travelbloggerbuzz@gmail.com
Join over 3,368 TBB followers on Twitter @ FlyerTalkerinA2 and add TBB on Google+