We bring you ways to use Amex points to fly Middle East airlines, hide in nuclear bunkers, the sad news how FlexPerks kills charities, a new way to search One World award space, learn about FA training in the 60s, learn about where oil rigs go to die, check out some ridiculous signs and beat up on some incredibly biased and click baity tabloid shit that is going red hot in the blogs and more!
TBB Blog Mission: To Entertain. Educate. Inspire. In That Order!
Did you miss my weekend posts? I am really proud of them. Give them a click. I like to get away from the madness of this miles and points stuff in the weekends…to keep my sanity.
Saturday: LA Riots, North Pole Travelogue, Human Stupidity Laws, Travel Videos, Swear Trek
Sunday: Populist Experiments, Japan Luxury Cruise Train, Secret Air Force One, Elevator Etiquette, Petra
The blogs in the miles and points space continue to go down in quality content. Not at MileCards.com:
How to use Amex points for Eithad, Qatar and Emirates Flights
The new best place to search Cathay, Qatar, Iberia award space  (time to open that Cathay Pacific Asia Miles account!)
This is a really good offer to shop through Ebates, 15% Cash Back at over 200 stores. This is my Ebates referral link, in case you don't have an account with them yet. I only unload $ links to you for outfits I use and like myself!
Learning to be a Stewardess in the Sixties. That was fun, those were the days. "The treatment of an "able-bodied man" versus "child" and "Army Sergeant" varied as well."
Fascinating, I had no idea that this happens to them. Where Oil Rigs Go To Die.
The headline is kind of click baity but it was interesting to learn about this guy: 7 money-making lessons from the richest man  who ever lived.
Not sure why but we have been on a nuclear bunker link fest lately. Here is another one, under the English town of Corsham.
Michael W Travels maintains this page with Ridiculous Street Signs. Which is quirky and fun.
BLOG BUZZ
This section is for advanced level hobbyists and veteran blog readers & personal rants & stuff
In the never ending devaluation/deal killing mode:
FlexPerks kills 3x charity for 2018 and beyond.
Cathay Pacific Asia Miles American Airlines Earning Changes Effective May 1, 2017 (Cut By Up To 75%)
You know I urge readers to go for highest public offers. Like this one #kidding (Ht: Reddit)
You know this space is so rampant with sales commission pimping of affiliate credit card links when even mainstream sites get into the pimping act. Really Motley Fool, really? #barf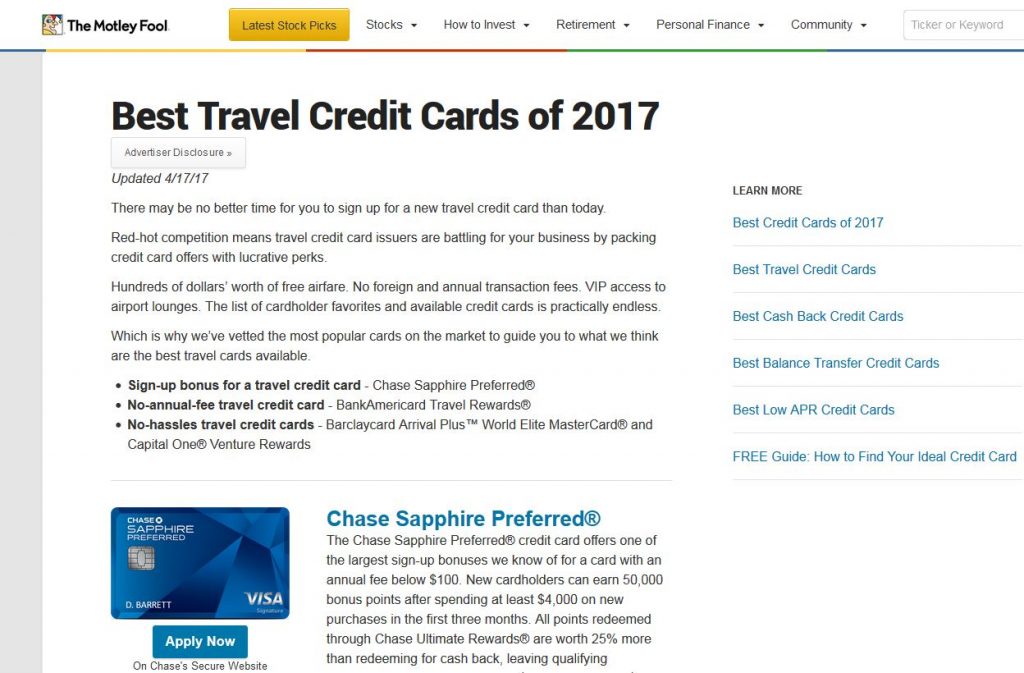 Stop clicking on these, THINK!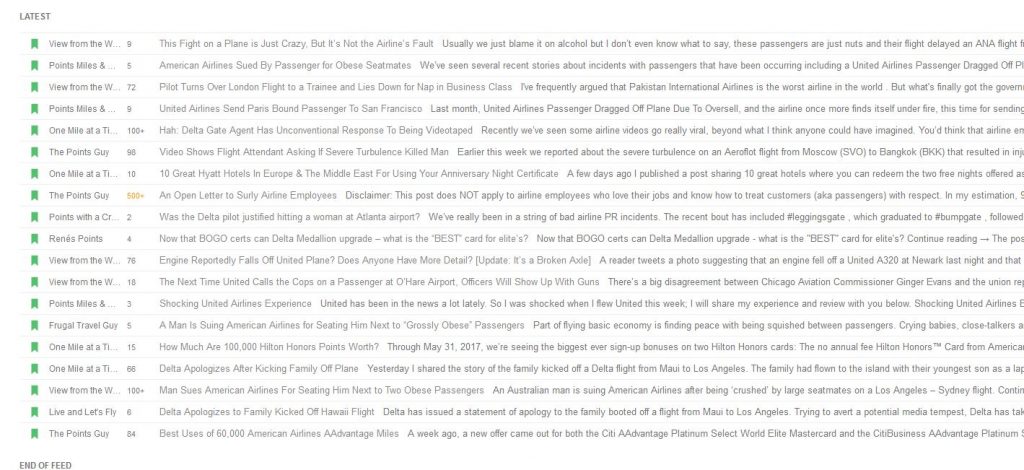 It is so disappointing to see a great writer, Julian, now writing stuff like this at The Points Guy: "Video Shows Flight Attendant Asking If Severe Turburlence Killed Man".
Are you noticing a shift towards tabloid type writing in these blogs above? Because I sure am. It is just awful! #barf
Is it so hard to get someone to look over Rene's posts to correct such obvious grammar mistakes? Apparently, yes. Still!
And I leave you with this…
Check out my updated blog lists: Blogs I Love, Blogs I Like, Blogs To Ignore
TBB
travelbloggerbuzz@gmail.com
Follow TBB on Twitter @FlyerTalkerinA2
You can subscribe to TBB below, winners only!
Opinions expressed here are author's alone, not those of any bank, credit card issuer, hotel, airline, or other entity. This content has not been reviewed, approved or otherwise endorsed by any of the entities included within the post.