Another TBB post featuring the most eclectic links around the web such as useless market forecasts, vacant offices everywhere, RIP Sugar Man, exploring Seattle, the greatest investment quotes, Congress will never stop messing with the tax code, the future of crypto regulation, the latest on Twitter/X/Threads/ElonMusk/Zuckerberg, we take a dive into real estate today, Putin's age of Chaos, maybe the Chinese economic miracle is in its last legs, Portland has a lot of drugs, the deadliest animals, the top photography and a lot more. Enjoy the weekend, support anything you want it to stick around.
TBB Blog Mission: To Educate. Entertain. Inspire. In That Order!
I use and recommend Proton VPN <—– REFERRAL LINK
You like my blog? Send a link to someone please!
No ads, no clickbait. No sponsored posts.

This blog publishes every Friday. This is a one man labor of love operation.
I want to single out one article that blew my mind. It is a devastating account of the author's aunt who was institutionalized a very long time ago. What could have been…It is not an easy read; on the contrary, it is devastating. I am just going to live it at that, you have been warned.
PERSONAL FINANCE
I have been saying here for a while to stop listening to market gurus always on media telling us where the market is going. The (In)Accuracy of Market Forecasts. A large body of evidence demonstrates that market forecasts from 'gurus' have no value in terms of adding alpha. 
Across all forecasts, accuracy was worse than the flip of a coin—on average, just under 47%. [Flip that coin!]

Same story with surveys. Even the Fed can't do this successfully, what makes you think anyone can huh?
The takeaway is that market forecasts should be ignored, regardless of whom they come from—professional economists or market gurus. Instead, investors are best served by having a well-thought-out plan, including rebalancing targets, and sticking to that plan.
This posts contains a rather large collection of The Greatest Investment Quotes [That Everyone Should Know]. I picked my top five which was very hard.
"Investing should be more like watching paint dry or watching grass grow. If you want excitement, take $800 and go to Las Vegas." – Paul Samuelson
"A bull market is like sex. It feels best just before it ends." – Barton Biggs
"Survival is the only road to riches. You should try to maximize return only if losses would not threaten your survival and if you have a compelling future need for the extra gains you might earn." – Peter L. Bernstein
"More people lost money waiting for corrections and anticipating corrections than the actual corrections." – Peter Lynch
"Buying at the bottom and selling at the top are typically done by liars."  – Bernard Baruch
This tax law change recently enacted becomes effective January 1, 2024. Congress Ended a Tax Break. How That May Help Higher Earners. It is not the end of the world if it affects you okay? It may be pushed back one year I hear but definitely, as with all legislation, do not bank on it! Just heads up…
The provision, enacted in late 2022, denies a key tax deduction to workers aged 50 and older who had $145,000 or more in wages the prior year. They'll no longer be able to put "catch-up" contributions into traditional 401(k) or similar plans, which allow upfront deductions on dollars going in but impose income taxes on future withdrawals. Catch-up contributions, which help bump up workers' savings late in their careers, currently add $7,500 to the $22,500 annual limit for many savers. Instead, these savers can only put catch-ups into Roth 401(k) accounts—so they won't be tax deductible, although future withdrawals can be tax-free. As many of these savers are in peak earning years, putting after-tax dollars into a Roth account when one's tax rate is higher can reduce and even erase the benefit of later tax-free payouts.
CRYPTO
I highly respect Ben McKenzie for calling out celebrities and politicians!  What's the future of crypto regulation? McKenzie, author of Easy Money, tells Quartz what he believes regulators need to do to protect investors from crypto fraud and how journalists should cover it.
SCAMS
Some scum are just born with fraudster genes…This one escapes federal prison and goes back at it scamming people right away. Colorado fugitive who was captured in Florida was leading a posh lifestyle and flaunting his wealth. Reading about this guy makes you shake your head, he took a mediation course in prison and pretended he was was a certified mediator in Palm Beach. Article appropriately ends with:
"You can't make this stuff up"
TWITTER/X/THREADS/ELON vs ZUCK
Twitter X continues its descent into oblivion…Can you imagine you have a Twitter account and you build it up to 700,000 followers over 16 years and then one day you wake up to see that the handle was taken over by the company? An Interview With the Guy Who Was @Music on Twitter Until Elon Musk's X Took the Username Away. And this continues…Why would anyone devote any time to this platform anymore? I have not abandoned Twitter completely yet but I spend less and less time on it…
I post more on Threads…even though it is still lacking in many fronts. But it is improving. So, how did this Twitter killer come out of nowhere? Move fast and beat Musk: The inside story of how Meta built Threads. A company in crisis went back to basics to deliver a viral hit. But can Adam Mosseri's bare-bones Twitter clone reinvigorate an aging tech giant? Fascinating stuff…
Meanwhile, the ridiculousness of the two billionaires fighting in a cage match is reaching peak level…with Elon Musk now saying he needs an MRI lol. Mark Zuckerberg Savagely Trolls Musk After He Posts 'Cage Match' Live-Stream Plan. After Elon Musk announced his 'cage match' with Mark Zuckerberg would be live-streamed on X to benefit a veterans charity, Mark Zuckerberg questioned the viability of the platform. What a world we are living in smh…
REAL ESTATE
This section comes and goes…
Fantastic podcast about The State of Real Estate Today. The real estate expert and author Ilyce Glink discusses the state of the U.S. housing market, the outlook for office buildings, and buying versus renting in a rising interest-rate environment. 
If you were thinking of getting into direct real estate, this post will help you: The Pros & Cons of Owning a Rental Property. I am definitely in the "Once a landlord, never again" camp.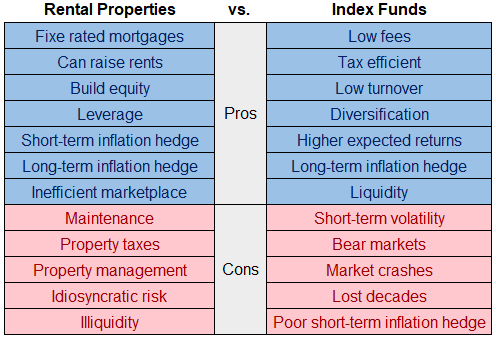 Very interesting, I was expecting these to be higher actually: Ranked: The U.S. Cities with the Most Vacant Offices.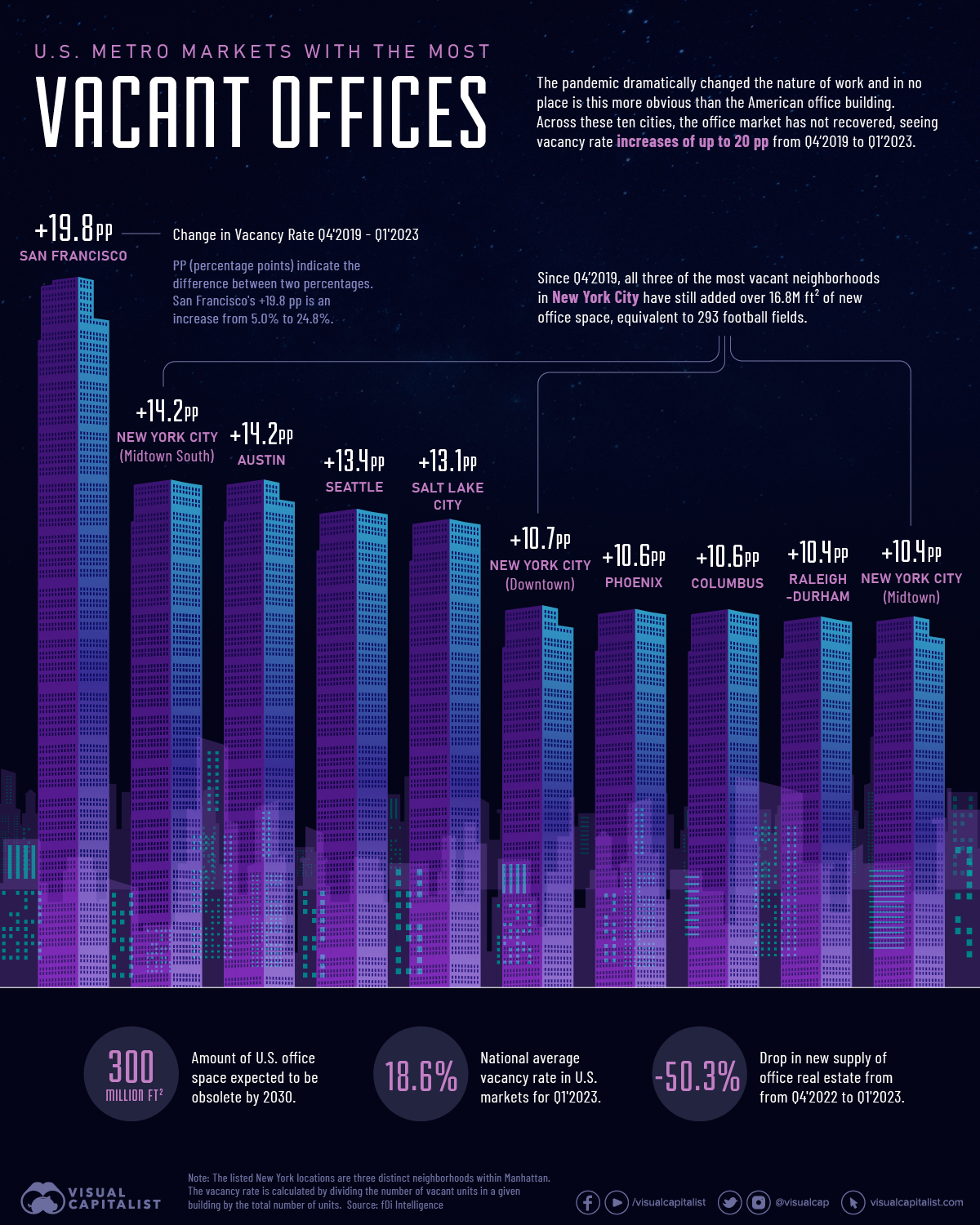 This blog started with a focus on miles and points and travel. It has evolved since then. Everything below deals with the hobby of collecting frequent flyer miles and points. If you are not interested, you can stop here, thank you.
MILES & POINTS NEWS/PROMOS/MY ACTION
While other bloggers will sell their mother to sell you a credit card, I sincerely hope that absolutely none of my readers is contributing to this depressing statistic: Credit card balances jumped in the second quarter and are above $1 trillion for the first time.
Hopefully you can enjoy this sweet spot before this too gets killed: New Choice Hotels sweet spots: Booking suites at Radisson properties.
I haven't had any time to do much earning or burning lately. My baby daughter turned 21 yesterday and we are having fun exploring Seattle. Both hotels (the Hyatt at Olive 8 and the Hyatt Regency) are taking good care of this World of Hyatt Globalist elite and my family and it is much appreciated.
ADVANCED
If Chase Bank ever shuts me down, I will quit! What to do With a Chase Shutdown.
MILES & POINTS
HOT CREDIT CARD OFFERS: 75k CAPITAL ONE Venture X, 75k CAPITAL ONE Venture Rewards,  75k CHASE Ink Business Cash, 75k CHASE Ink Business Unlimited, 100k CHASE Ink Business Preferred, 60K CITI Premier, 40k CAPITAL ONE VentureOne Rewards, $1,000 Cash Back CHASE Ink Business Premier, 140K CHASE IHG Rewards Premier (with $100 Statement Credit), 60k CHASE Sapphire, 60k US BANK Business Altitude and many more including many AmericanExpress cards such as Delta Airlines, Marriott Bonvoy and Hilton Honors cards!  Please check out my Affiliate links. Terms apply to American Express benefits and offers. Visit americanexpress.com to learn more. If you do not see a credit card with my affiliate links, perhaps I could refer you?

This section is about my hobby addiction of collecting frequent flyer miles and hotel points since the early 1990's! SKIP if you are not into it!
As of today, I have burned 787,950 miles/points year to date in 2023 and have 4,184,892 miles/points in the bank. Some do drugs, I do miles lol!
Thanks to US banks, very lucrative travel rewards credit card offers come and go all the time. This section will act as a reference point on the best CURRENT offers. I will designate new material preceded by NEW.
BEGINNERS
The Beginner's Guide to Getting Started with Credit Cards, Points & Miles
BASICS: This travel hacking hobby is mostly about getting the fat Signup Bonus of travel rewards credit cards while of course NEVER EVER carrying a balance. Banks have a marketing budget and are willing to give us many THOUSANDS of miles/points to travel mostly for free hoping to hook us to then charge confiscatory 20%+ interest rates on our balances. The poor souls who fall for their marketing paying these ludicrous interest rates end up subsidizing us responsible consumers who enjoy taking advantage of, cough, such bank marketing budgets! Some of us have been doing this for thirty years creating amazing travel memories…Feel free to ask me questions or post them in the comments, we were all newbies once!
BASICS: Prefer credit cards from the proprietary points programs of banks, such as Chase Ultimate Rewards, American Express Membership Rewards, Citi ThankYou Network, Capital One Rewards Miles because they are a lot more flexible and are not devalued as frequently. Over pure airline and hotel travel rewards credit cards. Pure cash back credit cards may work for you best and they are getting more valuable as airline and hotel loyalty programs keep getting devalued. Sometimes, a pure no annual fee 2% cash back card works best for simplicity!
The Capital One Venture X card offers a 75,000 point Signup Bonus after a minimum spend of $4k in the first three months. If you like simplicity and looking for one (premium) card, I highly recommend this card (and yes, I have it myself!). It has an annual fee of $395 but it comes with a VERY easy $300 statement credit for travel booked on its excellent travel portal, essentially turning it into a $95 annual fee card. But wait…there is more! On each card anniversary you earn 10,000 points essentially making it FREE! Every dollar of spend earns 2 points and flights booked on the travel portal earn 5 points per dollar. You get access to Capital One and Plaza Premium airport lounges and a Priority Pass Select lounge membership and, this is important, you can add FOUR authorized users FOR FREE who can also have their own Priority Pass Select airline lounge membership. You can transfer your Capital One points to up to 18 Transfer Partners. No foreign transaction fees. Free Hertz President's Circle rental car top elite status. Cell phone protection and PRIMARY rental car coverage. Awesome seats at baseball stadiums for just 5k points each. And lots more. Available with my Credit Card Links, thank you for your support!
Get 75K Miles, Lounge Access & More with the Capital One Venture X Card
Other worthy credit card deals going on currently:
REFERRAL LINK: Chase Ink Business Preferred/Ink Cash/Ink Unlimited/Ink Premier
REFERRAL LINK: New Offers for United Credit Cards, Earn Up to 80,000 MileagePlus Miles
Remember, you are NOT allowed to ever carry a credit card balance if you ever get a credit card here!
Let me leave you with this: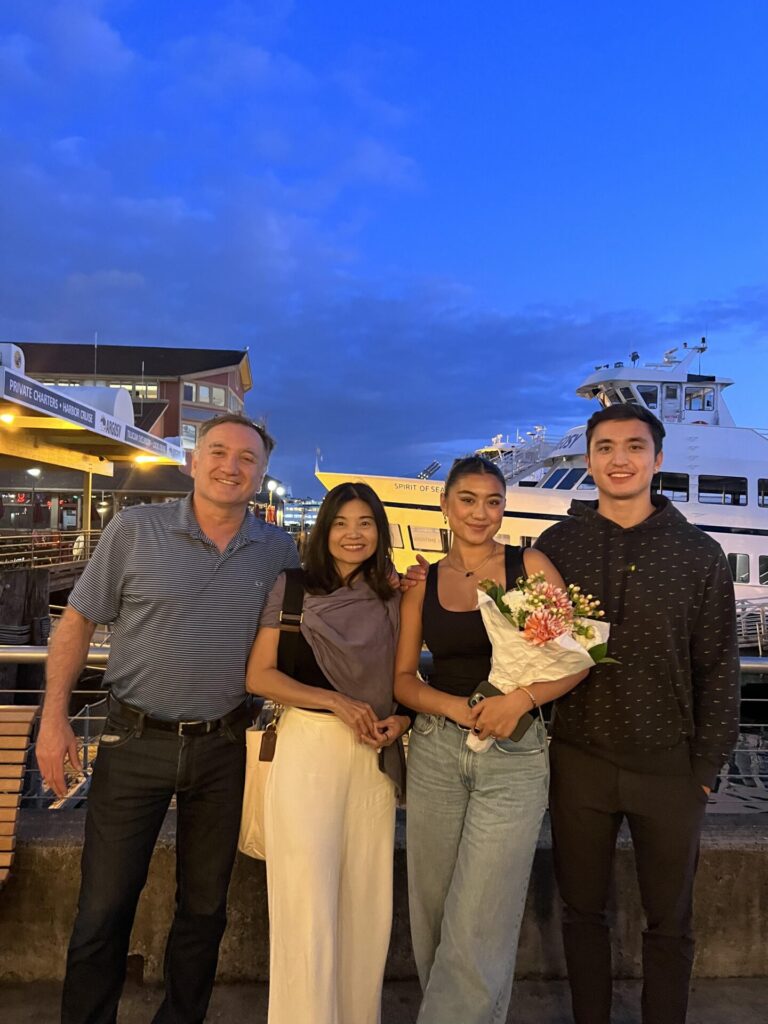 Some of the links are behind a paywall. You can try to read them using Archive.is.
Thank you for reading my blog. If you enjoy it please pass it on to a family member or friend. Or Buy Me a Coffee, thank you!
TBB
travelbloggerbuzz@gmail.com
You can join 564 email subscribers to receive each blog post by entering your email address below and then clicking on Subscribe:
Opinions expressed here are author's alone, not those of any bank, credit card issuer, hotel, airline, or other entity. This content has not been reviewed, approved or otherwise endorsed by any of the entities included within the post.