The year was 1979. November 4 to be exact. 37 years ago today one event shook the world. I remember watching the news back in Greece as a 12 year old and my dad saying "Oh, this is a very big world event" as Iranian students were storming the gates of the former American embassy in Tehran to begin the Iran hostage crisis that lasted for 444 days before the 52 American hostages were released. Considering the world events since the 1979 Iranian revolution, my dad was so right.
TBB Blog Mission: To Entertain. Educate. Inspire. In That Order!
So, when I visited Tehran recently, I was pleased to learn that the hotel we stayed in was only a few blocks away from the site of the American embassy. And of course I had to see it. As I was jet lagged that first morning, I woke up very early and decided to go for a run…
In so many ways, Tehran reminded me of Athens, Greece. Except for a few things. Like this one…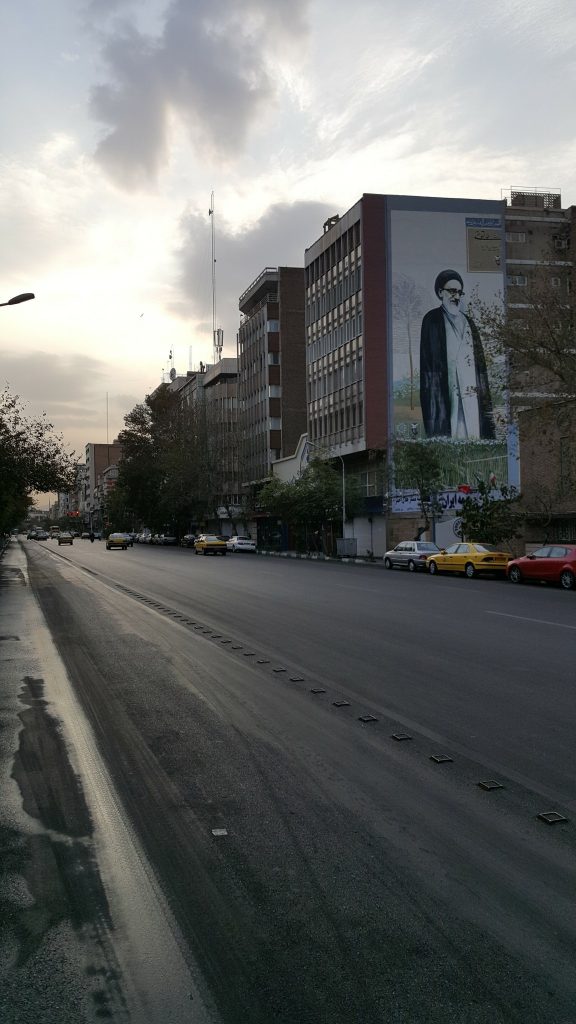 A subway metro stop. Next to it is part of the wall of the embassy.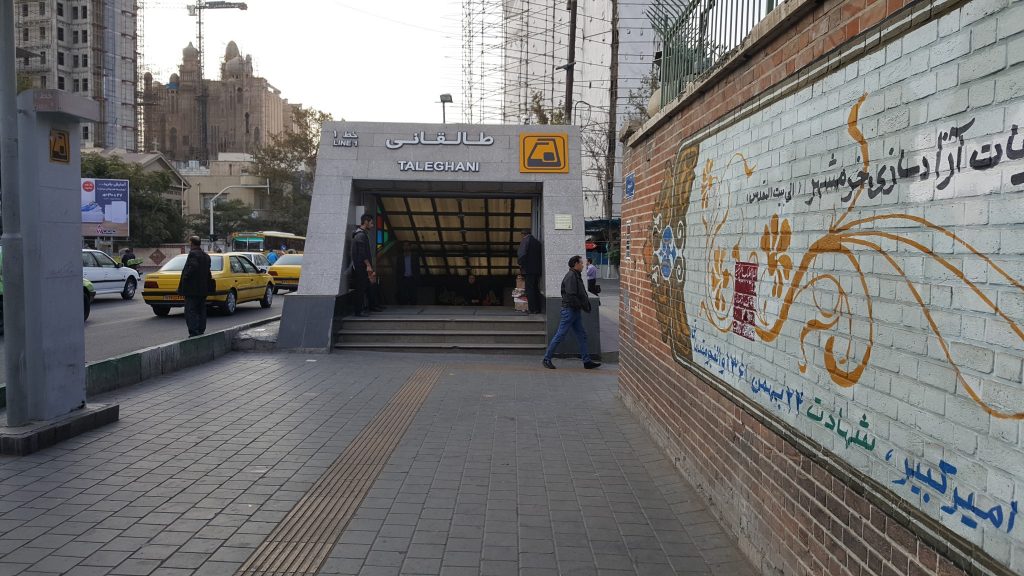 Going to work…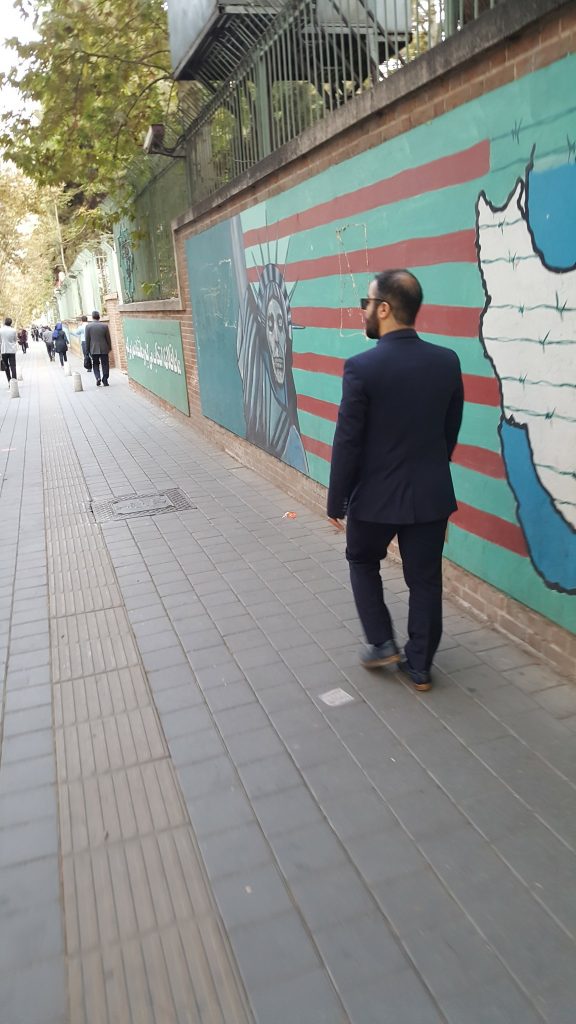 This is a picture from the other side of the street. The grounds take a huge part of a whole city block.
No, nobody stops you and asks if you are American. Well, unless they want a selfie with you…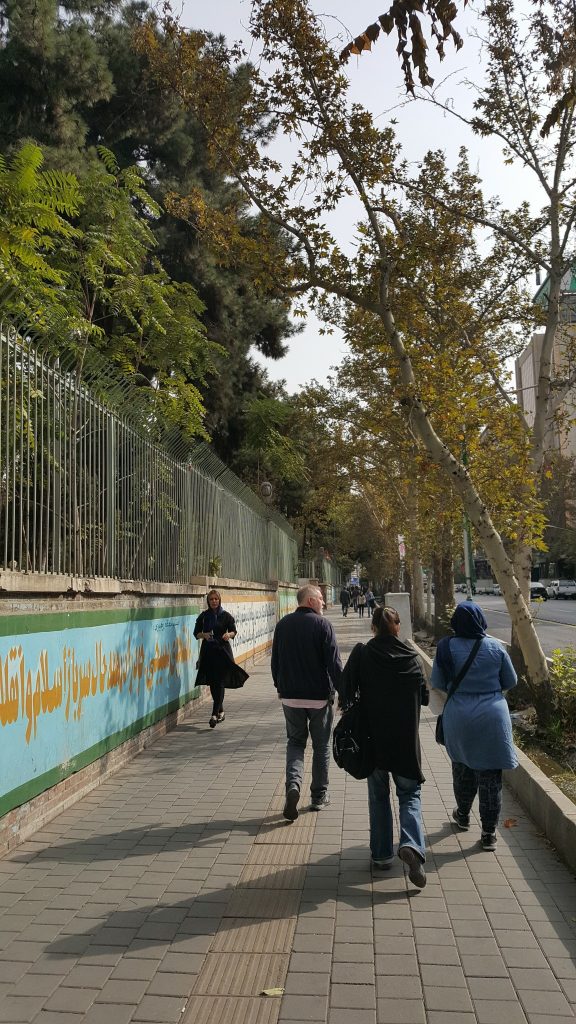 You clearly see the building now. I must admit, it was kind of surreal being there after all the images that were implanted in my brain watching the news so long ago…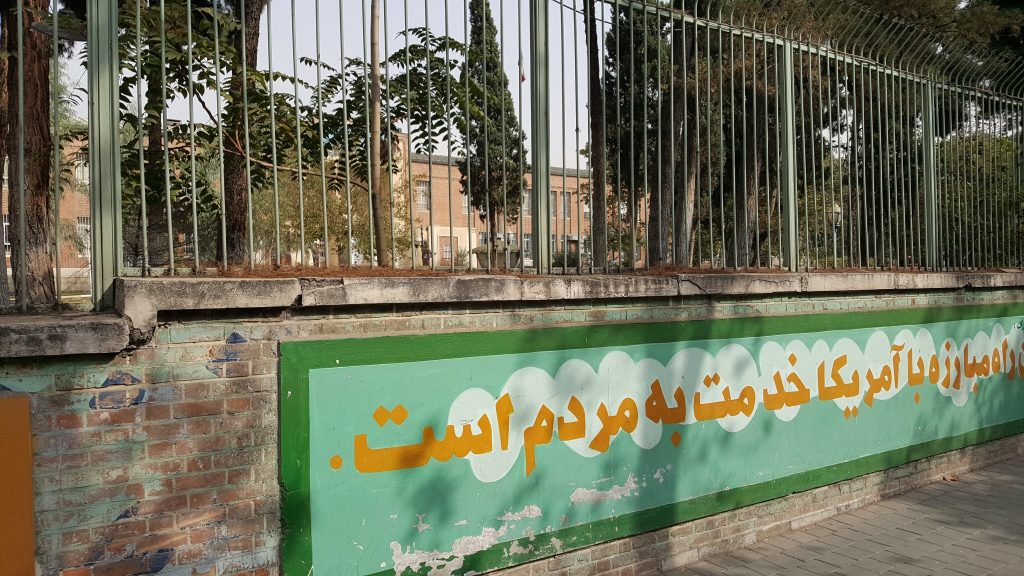 I believe in separation of church and state. Lets just leave it at that. Please, lets not get into politics in the comments, thank you. The younger Iranians walking by were mostly embarrassed by all the anti American graffiti etc.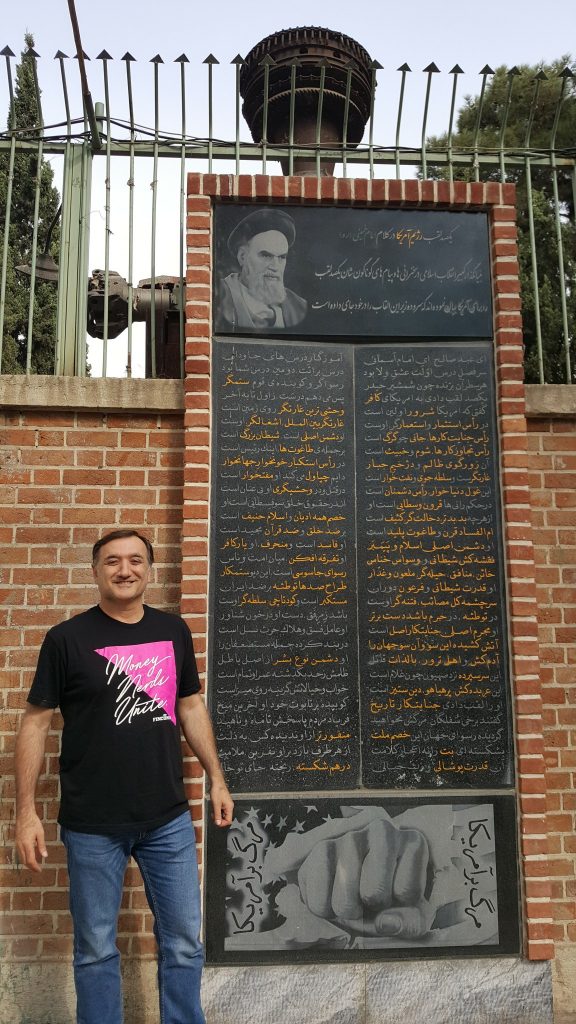 Of course I had to go to the other side. Looks way normal. It is used as a museum now. I walked all around it. Nothing to see…
A typical street scene in Iran. You never see burkas here by the way. I think I saw one during my whole stay. Chadors on the other hand are somewhat common.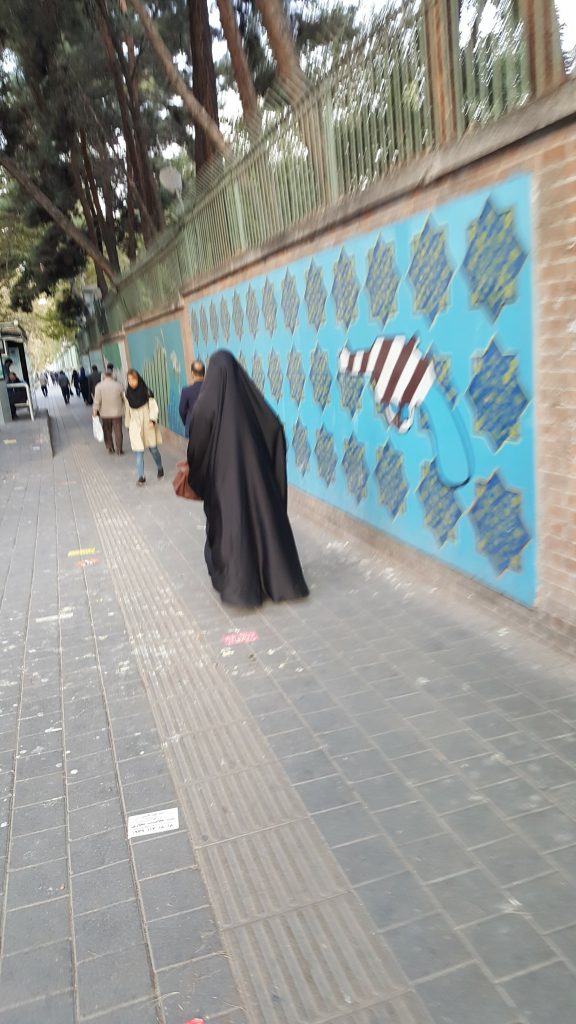 We tried to get inside the building. But we were not allowed. Reason was that we were there so close to the anniversary and, well, things are still sensitive.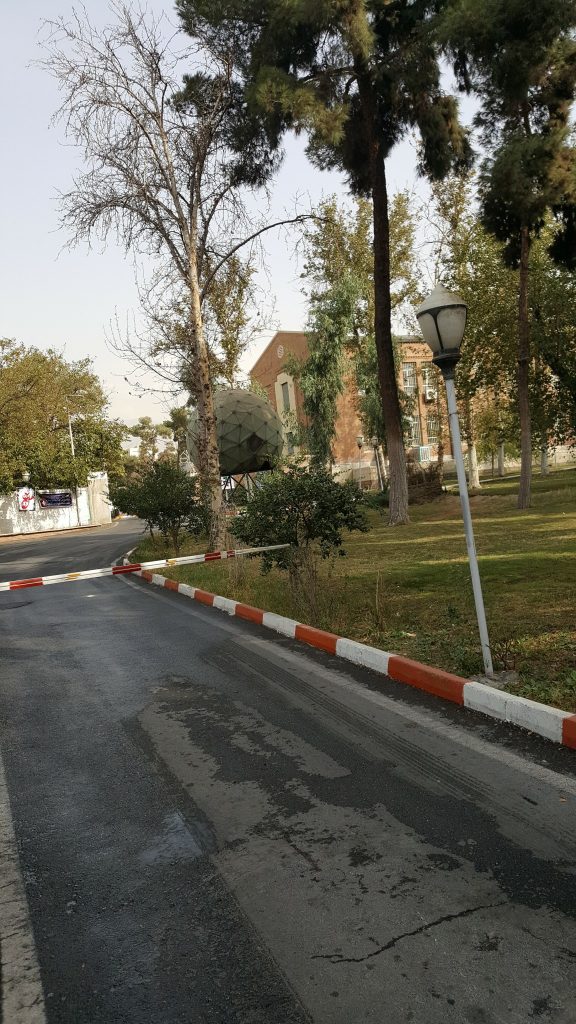 The Iranian revolution was a defining moment in this country's history. Like I said, most young Iranians appear to be mostly embarrassed by all this anti Americanism so many years later…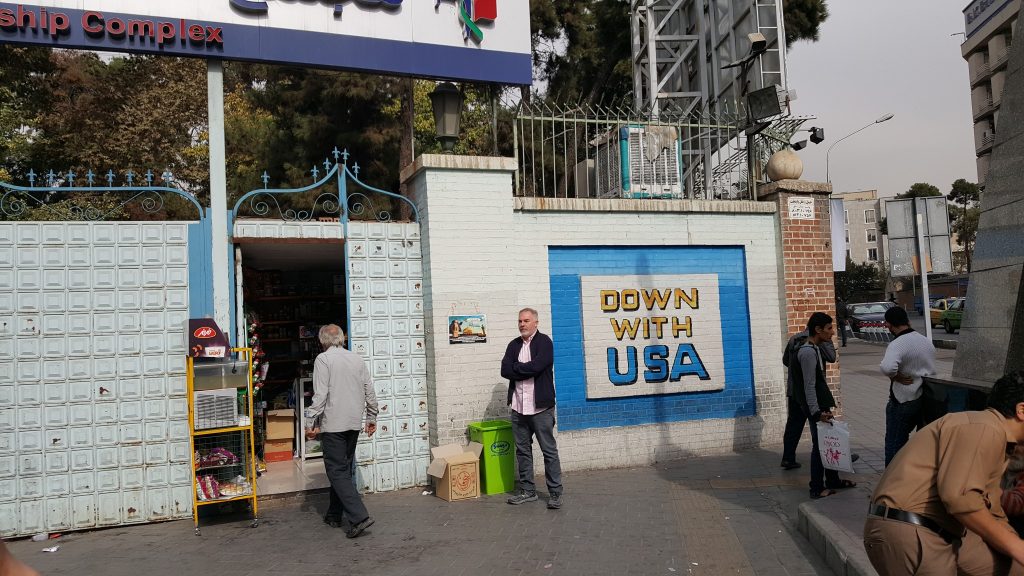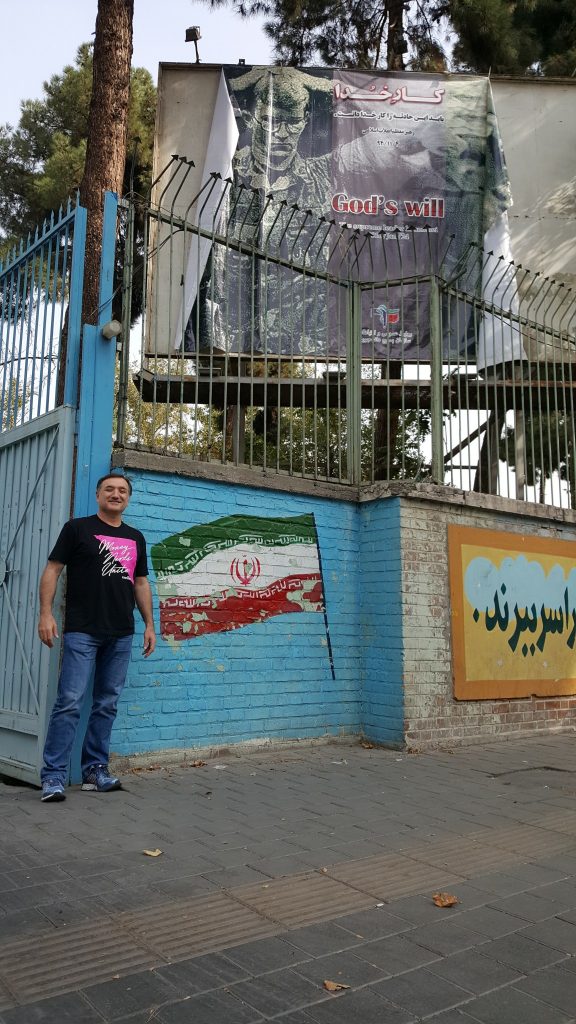 By the end of the trip, I was tired seeing him everywhere…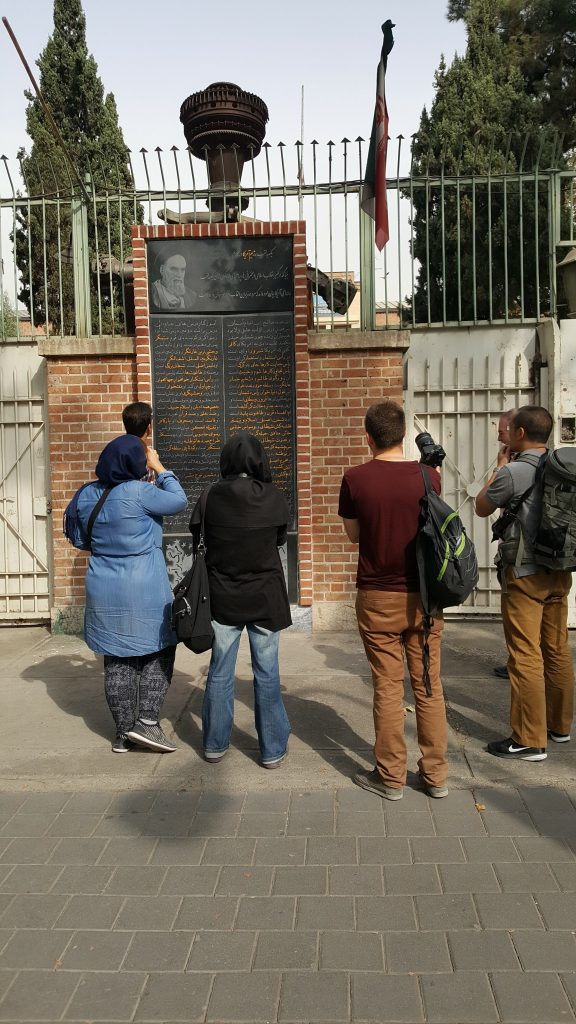 TBB
travelbloggerbuzz@gmail.com
Follow TBB on Twitter @FlyerTalkerinA2
You can subscribe to TBB below, winners only!
Opinions expressed here are author's alone, not those of any bank, credit card issuer, hotel, airline, or other entity. This content has not been reviewed, approved or otherwise endorsed by any of the entities included within the post.