We bring you news of the new IHG luxury band Voco Hotels, we then get to comparing Hilton and SPG/Marriott premium cards, a great guide if you are visiting Abkhazia, a wonderful post about Faroes, we go inside Ciudad Nuclear in Cuba, go deep into a huge cave in Mexico, how to change careers without guilt, how to hit someone hard, stack some offers to get more United miles by shopping online, some technology and architecture stuff, another Amex RAT thingie, a nice list of the best Wyndham properties and some advanced news for hobby veterans. Enjoy my blog while it lasts…tic
TBB Blog Mission: To Educate. Entertain. Inspire. In That Order!
Support TBB by applying for CREDIT CARDS, shopping with our AMAZON AFFILIATE LINK & clicking our REFERRAL LINKS
I am starting to get the message that Amex really, I mean really, does not want to have anything to do with the weird people in this hobby, sad! American Express Adds Signup Bonus Eligibility-Check during the Credit Card Application Process.
The [New] Best Use of Wyndham Rewards Points. A new post by Travel Is Free! I think it may snow in Michigan 🙂 It has a list of the nicest Wyndham properties.
IHG's new luxury brand is, please sit down, called voco. We are definitely in brand bubble mode now…
The new SPG luxury card is coming soon by the way. Comparing the Ultra Premium Hotel Cards: Hilton vs. SPG/Marriott. For some reason, this Hilton card has not been available with my links. But the other three Hilton cards are! Noticed the exclamation mark? Am I becoming like them? 🙂
A United online shopping promo. And you can stack it this way.
If you are thinking to go… What You Need To Know When Visiting Abkhazia and Getting A Visa.
This is wonderful. Tales from the far-flung Faroes. The people who live on remote rocks in the North Atlantic. Where mail arrives by boat or helicopter…

Wow, what a cave! Sistena Huautla in Mexico. One of the Deepest Caves in the World is Even Bigger Than We Thought.
I want to save your life one day. Just in case you guys. Where to Hit Someone to Inflict the Most Damage.
This is a wonderful post from my colleague: How To Deal With Guilt About Changing Careers.
The end goal for all of us should be to live a life of joy, peace, and good health. By taking care of ourselves first, we are in a better place to make a difference in the world. This means having work you love as a cornerstone of a fulfilling life.
I love sweet inspirational stories like this! This special ed teacher promised to one day donate $1M to her students. She wasn't kidding.
Loved this one too: Ciudad Nuclear: Exploring Cuba's Half-Abandoned 'Nuclear City'.
Very interesting. How Long Does It Take To Hit 50 Million Users?  Pokemon Go, seriously?
What an amazing house! Zaha Hadid's only house finally completes in Russian forest.
At this place of the Buzz posts, we get into some posts for hobby veterans…and some personal stuff. Maybe, when I remember, I add a song link too. Oh, here is one:
DJ Shadow – Building steam with a grain of salt
United Close-In Booking Trick Is Dead. Thanks bloggers.
Book yours by June 22! Cathay Pacific: Book Your Asia Miles Sweet Spots Now!
Some good info here: Pros and cons of my Hilton Amex upgrade offer.
"News" bloggers use to pump their credit card affiliate links to oblivion. I don't do that here and it shows lol.
Amex will open a Centurion Lounge in LAX sometime in 2019, yawn. And Delta having short term award "sales"…
Looks like The Plastic Merchant, a gift card reselling site, is having major issues. Once you lose that credibility. I mean, look at me, nearing six years and still can't make minimum wage per hours. Bwahahahala and lol back at me #facepalm.
It was a nice shock to see Travel Is Free post again. The only comment in that post by HoKo sums it up nicely:
DUDE, I thought you gave up on blogging! Can't remember the last time I saw new content from you. Are you going to be posting regularly going forward? Would love to see that!
2018 World Cup is almost here you guys, hooray!
And I leave you with this…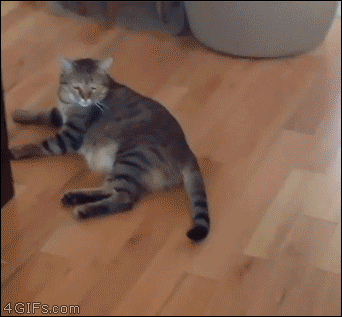 TBB
travelbloggerbuzz@gmail.com
Follow TBB on Twitter @FlyerTalkerinA2
You can subscribe to TBB below, winners only!
Opinions expressed here are author's alone, not those of any bank, credit card issuer, hotel, airline, or other entity. This content has not been reviewed, approved or otherwise endorsed by any of the entities included within the post.