Here is another post with five Best of Web links I have found worthy to share with you: we go deep into Putin and Russia with a fantastic article about the weakness of the despot, 10 better investing tips, we go inside Mariupol's siege, the end of globalization and its implications and then we end this short post laughing with Tinder for cats, meow!
TBB Blog Mission: To Educate. Entertain. Inspire. In That Order!
Support TBB by applying for CREDIT CARDS or visiting our

LINKS

or Donate

You like my blog? Send a link to someone please!
The Best of Web posts are much shorter in length with material that is a notch or two above what you see in the regular TBB posts.
Click on the headline for the link!
The link above is an archived one, here is the original The New Yorker link.
This is a must read, no excerpts, try to read it all so you can educate yourselves about Russia. An interview of Stephen Kotkin [who] is one of our most profound and prodigious scholars of Russian history.
This is great and I agree…
1. Good investing is boring.
2. The more you check your portfolio, the harder it is to stay the course.
3. Time is more important than timing.
4. Nobody can consistently beat the market.
5. Automation is your friend.
6. Losses are a necessary part of investing.
7. Be skeptical of investments that recently soared in price.
8. This time is not different.
9. Focus on what you can control.
10. In school, you are given a lesson, then a test. In investing, you are given a test and then you learn a lesson — and investing lessons can be expensive.
Thank you to these brave journalists!
We were the only international journalists left in the Ukrainian city of Mariupol, and we had been documenting its siege by Russian troops for more than two weeks. We were reporting inside the hospital when gunmen began stalking the corridors. Surgeons gave us white scrubs to wear as camouflage.
Seeing such scenes in Europe are just unimaginably horrific!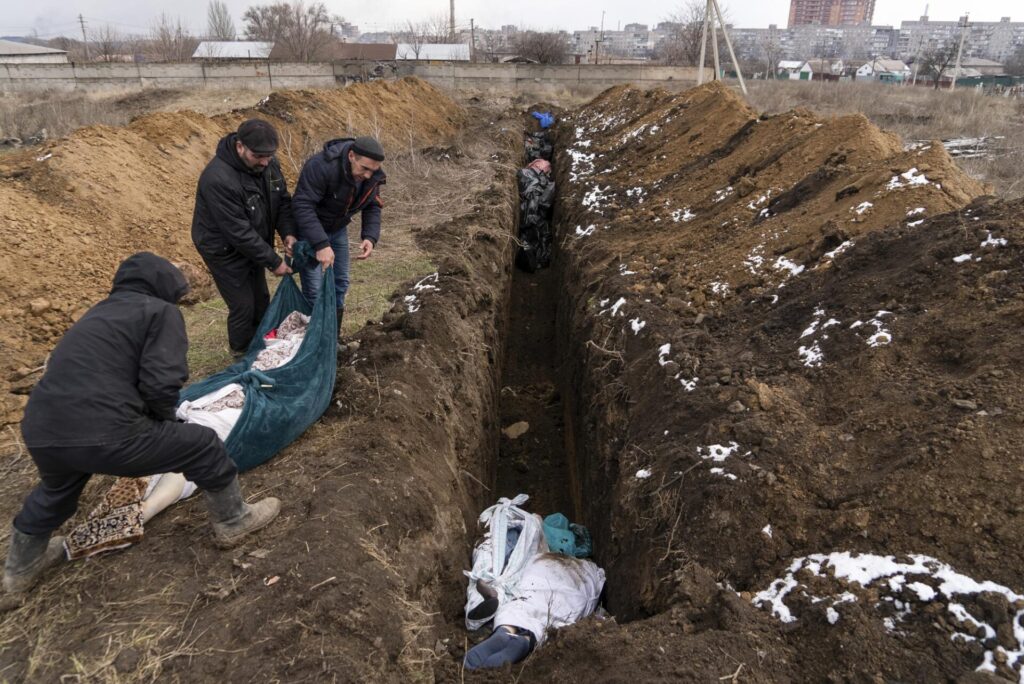 And thanks to the Ukrainian defenders who amazingly still have not surrendered! How did Putin ever think that the Ukrainians will just roll over in three days is the mother of all miscalculations!
What Russia's War in Ukraine Means for the World Economy
Fascinating article integrating geopolitics with economics…
Over the last 20 years, two trends have already been corroding globalization in the face of its supposedly relentless onward march. First, populists and nationalists have erected barriers to free trade, investment, immigration, and the spread of ideas—especially in the United States. Second, Beijing's challenge to the rules-based international economic system and to longstanding security arrangements in Asia has encouraged the West to erect barriers to Chinese economic integration. The Russian invasion and resulting sanctions will now make this corrosion even worse.
For all the talk about the "weaponization of finance," the sanctions employed against Russia have been effective only because the international alliance imposing them has been broad and committed. Freezing the Russian Central Bank's reserves, for instance, works only if the majority of the world's financial system is on board with doing so.
The invasion and sanctions, then, will not result in enormous financial changes to the global economy. But they will speed up the corrosion of globalization already underway, a process that will have broad impacts. With less economic interconnectedness, the world will see lower trend growth and less innovation. Domestic incumbent companies and industries will have more power to demand special protections. Altogether, the real returns on investments made by households and corporations will go down.
Multinational companies, with government encouragement, will rationally insure against problems by building redundant supply chains in safer locations. Like any form of insurance, this will protect against some downside risk, but it will be a direct cost that yields no immediate economic returns.
There is one beneficial economic side effect to the increasing global divisions: the European Union is being galvanized to unify more of its economic policies. The bloc is putting up joint resources to share the financial burden of the massive Ukrainian refugee inflow coming into Poland and other eastern members. European bonds are being issued to pay for these measures, rather than individual member state debts.
To do so, officials must pursue a wide range of policies. They can start by making a common market among democracies that is as broad and deep as possible—including for goods, services, and even labor opportunities. They must create common standards for screening cross-border private investment for national security and human rights reasons. They should create a relatively even playing field among allies that can foster healthy competition, which would diminish the worst side effects of economic nationalism: corruption, the entrenchment of incumbents, and waste. Policymakers must also set up a sustained, multiyear public investment front across the Western alliance, which would reduce imbalances between economies and raise overall returns on investment.
All of the above have been kind of gloomy and way too serious so click on the above link for fun, meow!
And I leave you with this…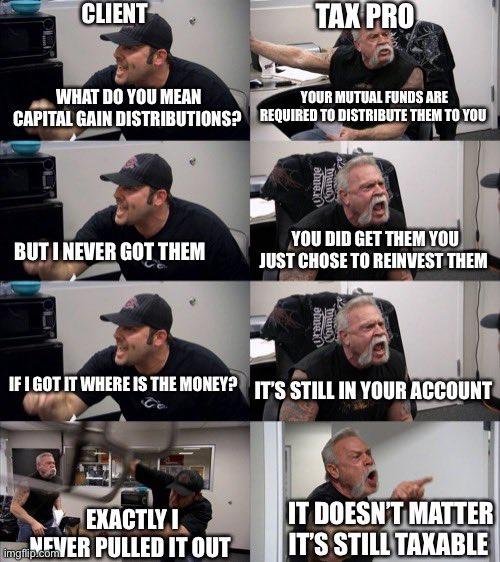 Thank you for reading my blog. If you enjoy it, please pass it on to a family member or friend, thank you!
Some of the links are behind a paywall. You can try to read them using Archive.is. Or use 12ft Ladder. Or the Firefox browser.
TBB
travelbloggerbuzz@gmail.com
Follow TBB on Twitter @FlyerTalkerinA2.
You can subscribe to TBB below, winners only!
Opinions expressed here are author's alone, not those of any bank, credit card issuer, hotel, airline, or other entity. This content has not been reviewed, approved or otherwise endorsed by any of the entities included within the post.