Welcome to the 2016 Ann Arbor Art Fair DO! We are all here this weekend to learn more about stuff we do, you know, travel and hacking and stuff like that…
TBB Blog Mission: To Entertain. Educate. Inspire. In That Order!
First, some breaking news. The Citi Prestige card has even more sucky changes rendering it impossible to justify holding on to it in about a year from now, booooooo!  Guess when you sell this puppy so hard and shouting from the rooftops you can use for 1.6 cents redemptions per point with AA flights and how you can get the 4th night free (never cared for this)….well, you know what that means…the good things END!
Among the benefits being removed or changed on July 27, 2017 are:
Admiral's Club Access is being removed. (This we already knew.)
1.6 cent per point redemptions on American Airlines are being removed.
All airline redemptions will be at a value of 1.25 cents each.
The 4th night free will be calculated based on the average nightly rate instead of the last night rate and taxes will no longer be included.
3 free rounds of golf are being removed.
Every year, in the mecca of travel hacking that is Ann Arbor, we have the Art Fair DO organized by my buddy Dave "Bikeguy". It has been held every year since….I don't remember, was 2002 the first one? I have attended every year except one as I was in Greece preparing my father's funeral. It's a nice gathering of fellow miles addicts, with a few speakers to educate us all and of course the incredible networking and social aspects of it all!
This year I invited many to my house on Friday night. We all had a great time and it was a pleasure me and Mrs. TBB being the hosts. We ordered way too much food so I know what I am going to be eating for the next few days. For the record, the Chicago Style pizza was from Anthony's Gourmet and the chicken was from Seoul Street, two of Ann Arbor's very best eating establishments. No, those are not affiliate links lol.
Late at night I find myself under the influence trying to do this post to keep the streak alive…And I just realized I took no pictures at all, boo!
We have a full day tomorrow so, depending on wifi connectivity, I may be posting some pictures from the DO throughout the day. You know, like live blogging or something. So, keep coming here and click your refresh button so I can make a killing in ads revenue. Oh wait, I don't have any ads!
Thank you to all for honoring us with your presence in my home on Friday night and your kind words. Maybe we do this again next year.
Did you know that many of the Titan bloggers you know got their first speaking engagement in this DO?
Contrary to popular opinion, the TBB Amazon link was never pumped in person, bwahahahaha.
I will try to add more in this post…but if I don't please don't get mad. And don't get even either, thanks!
And I leave you with this…for now. What happens to me when I have to wait for the hazelnut coffee to be refilled at Panera…
LIVE BLOGGING
We started introducing ourselves. After I introduced myself and mentioning my blog, like we all did, old timer Ray shouts "You are not as nasty you used to be". To which I replied "Well, thanks Ray for your feedback, I appreciate it" while thinking inside "I am going to get you for this!" lol.
Bikeguy is interviewing Drew (of Travel Is Free) and Carrie about their full time traveling.
Fascinating how you can travel for months at a time and live out of a SMALL backpack. My wife will never do this, she needs a big backpack for her shoes alone!
Planning on the go…Sometimes they landed somewhere with no hotel booked…Fascinating story about how they landed in some Tsimitsanga (sp?) island after flying New Zealand with almost no money…
If you are vegetarian and in some remote part of China (or somewhere) where you stick out and English is not spoken in the vicinity, perhaps you can have something pre-written in the local language and show it in the local establishment if you wanted to stay vegetarian (reader comment).
Here is a pic of the event: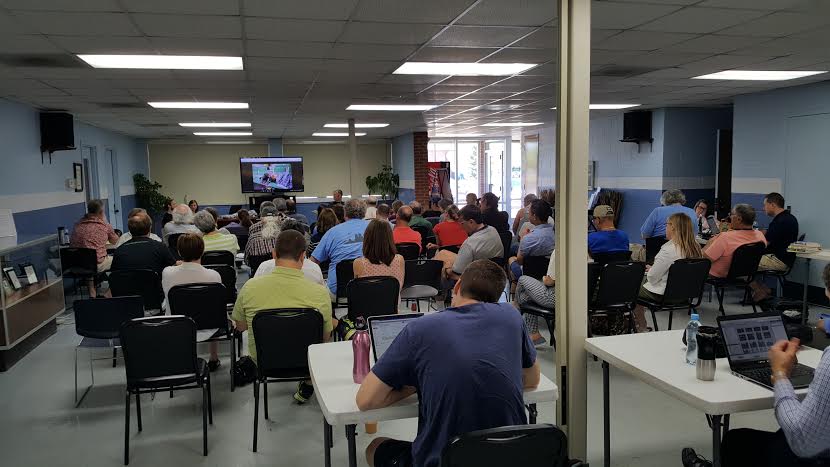 The time in Bosnia when cops hand cuff you and ask for a bribe and you video tape them with your Go Pro…nope, ended up paying the fine that time, they looked serious 🙂
Phuck! My son is Facebook messaging me to scam some Hyatt points so he can have a hotel to stay tomorrow night in Tokyo. Doesn't he know I am busy? After scamming miles from me to fly Business Class on Cathay Pacific, the little brat! I hope I get out a Cathay Pacific The Pier lounge review out of him some day, I sent him a sample from One Mile at a Time 🙂
It's hotter than _______ outside this weekend, wow!
Fixing Drew's dreads right before checking into Shanghai Park Hyatt on their first award redemption, hilarious!
And next we get into his specialty, miles redemptions!
Stop right here and click on my Amazon link. Go ahead, click it. If not, I stop right NOW #beafraid
Making money flying for freeeeeeeeee! The good old days of FlyerTalk's Coupon Connection.
I thought I was cheap…You spent how much per day in Bali? #mindblown
In the past 5 years, they had a permanent house in the US just 315 days… #wow
Probably a good idea not to book a train inside India. Please. Thank them later.
Couchsurfing stories…I have never done it. I still dream of my last Tokyo Conrad stay 🙂
Maximizing hotel points. Bora Bora for freeeeeee. For two weeks. #scripts
Sleeping on the beach. And in banana boats. I've done that a few years decades ago, those were the days…
Break. Time to pump my Amazon link in person you guys!
Up next: Stefan of Rapid Travel Chai. Otherwise known as Travel God! Fast Travel God that is!
Park Hyatt opens in Auckland, New Zealand soon!
Pick the back seats when you fly an ATR plane!
CXI: Airport Code for Christmas Island I guess they are really good in fishing there!
Women from Shanghai…I am laughing too hard to type right now #wellplayed
Stefan has traveled to 184 out of 193 countries #mindshattered
One of the 9 countries not visited: Greece   Whaaaaaaat? I am deeply hurt right now…
Learning about Sheraton Djibouti…Drones baby! Ok, added it to my ridiculously long bucket list.
Maldives…doing it differently. Checking out Male…
Fiji. Kiribati. Wow.
Samoa. Wow and added to bucket list just now!
Palau too. Ok, maybe I should look into this United Hopper thingie…
Tuvalu…everything happens on the runway…2 to 3 flights a week
Nauru, 19 kilometers around. 2 to 3 hours walk.
Tonga, food looks nice
Wallis & Futuna…I never even heard of it!
The first FTU. Oh yeah, everyone got along then. Conversions were in their infancy back then lol.
Making fun of my eyebrows huh? No link for you! #joking
For those of you who don't know, here is me back before I started blogging…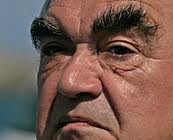 Use your Alaska or AA miles to book awards on partner Fiji Airways!
I have another free night in IHG Rewards. Hmm, Fiji Intercontinental looks nice!
Samoa has two SPG properties, wow!
Lord Howe Island. Near Australia. Impossible to get awards there. You wanna go there? Use Citi ThankYou points to transfer to Qantas, boom!
Flying Blue: Tokyo to New Caledonia in J award on Aircalin.
Ethiopian Airlines: Plenty of awards.
I feel like an amateur, so inadequate…travel wise, wow!
Radisson Red hotel: It's so red most walking by it think it is a whore house!
BofA cards…So sad we can't do 5 Alaska Airlines credit cards the same day anymore…
More tips I can't type fast enough.
Stayed up last night and did go go the gym…so  I am kind of sleepy.
Oh crap, a durian picture on the screen! "King of Fruit". Don't believe it. Smells like a corpse #notkidding
Canary Islands. Madeira. Faroes Islands. Wow!
More names of places I never heard of!
I wish Panera would deliver coffee right about now…
Booking.com is great for unique local hotels.
His two dream trips that were possible on miles: Iwo Jima and Virunga National Park
Dream trips to take now: Victoria Falls + Botswana and Namibia.
Other unique places with miles: Bolivia. La Paz. Iran.
Some travel stories. We all love stories!
I need to pee!
Q&A…
I think this is enough you guys, hope you enjoyed this.
I think I am going to stop now. But who knows…click and you won't believe what will happen next!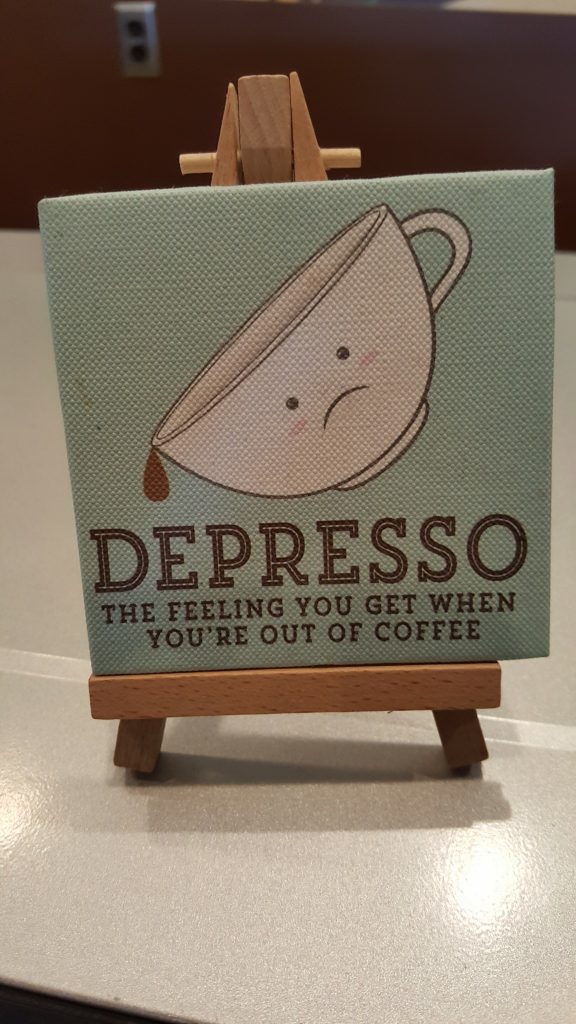 Please help bloggers you appreciate & make a positive difference in your life by spreading the word about their blogs, emailing and commenting and using their few $ links, thank you!
TBB
travelbloggerbuzz@gmail.com
Follow TBB on Twitter @FlyerTalkerinA2
You can subscribe to TBB below, winners only!