Welcome to 2019, I wish you all have an amazing year!
It is time to evolve my blog and do a brain dump again. You know, like the "Voices in my head" type posts I do when the voices get too loud…First, I must confess I took a short nap around 11 pm on New Year's Eve and I was all awake when 2019 came in! #winning
TBB Blog Mission: To Educate. Entertain. Inspire. In That Order!
You like my blog? Send a link to someone please!
First, relax! TBB is not going anywhere! This tiny corner of the web is like my little escape from the crazy stuff I deal with daily. I need it. It's like, you know, crack addiction. Oh wait, is it some other type of drug that is more addictive these days? Actually, I have no idea about drugs, stay drug free!
One thing is certain though…I need to spend less time bringing you the product you have been accustomed to. No worries, I don't mail it in like bloggers after they sell out, I am not the type. I am proud of my work, it is a lesson from my childhood that is ingrained in me. So, I think you will find the quality of my posts going forward to not be affected too much I hope!
I plan to stick to a Monday/Wednesday/Friday posting schedule and a Best of Web type post on Sundays. Until the next blog evolution that is…
No posting on major US holidays. So, today is the last major holiday you will see a post here!
The biggest part of the time into this blog hobby (I almost typed venture, lol) is scrolling/marking/reading blog posts that may be worthy to appear in my blog. When I started I had around 700 blogs in my Google Reader and then in my Feedly. Which was totally insane! I have gone through several purges. And over the last week I went through another MAJOR purge of the blogs I keep track of in my Feedly RSS feed account. Final count of blogs in my Feedly as of 1/1/2019: 142.
142 you may ask? That is crazy! And I respond to this with a "pfft, that's totally doable!". For now that is.
My goal is to make my Buzz type posts even MORE eclectic. Every time I see something I am going to ask myself TWICE if this is still TBB worthy. We are all busy, why mess with substandard time wasting stuff?
This means that posts will likely get shorter! Which I also think it is going to be okay as some of the feedback I have received is that it is way too much great info to digest in a single post!
The main revenue drivers of this blog will continue to be  the credit cards and the Amazon link. To be followed by the Paypal donations. Goal still is to hit ten credit card conversions per month. Which is the minimum quota I have been assigned to keep them. When they take them away….the blog evolves to a TRUE part time endeavor, mainly with some Best of Web type posts and the very occasional rant, sad!
I wiped out several of the Blogs To Ignore off my Feedly list too. When your blog is not even in the TBB Feedly list…does it even exist? 🙂  Bye bye PointsMiles&Martinis, Frugal Travel Guy, Deals We Like, Canadian Kilometers and Milevalue. The last two were also taken off the Ignore blog list because…do  they even matter anymore? Nope.
The Miles and Points space is not going well. It is now dominated by The Points Guy Inc and it appears most bloggers either write there or want to be acquired by them. There are not that many good blogs left about our hobby. I need to clean up the list of the Blogs I Like soon.
You know the miles and points bloggers are hurting for ANY content when…the news of the return of the stroopwaffles became THE story to cover recently, smh. And of course, one of the primary non $ rewards of blogging is the free laughs it can generate when a TBB reader posts hilarious comments like THIS ONE.
I can't believe I am still here blogging away. I have lasted longer than so many bloggers who…quit when they got fed up looking at the crushing/deflating monetary returns.
I am getting back to writing for my other job. I am working on something blasting the FIRE movement. You may see it in a Journal you may have heard of 🙂
So, stick around. I am not dead yet.
Is 2019 the year TBB folds? Is this the year I run a marathon? Is this the year The Points Guy buys me out? Ok, the last one was a joke you guys. Can you imagine me doing the Buzz posts there while selling the Amex Gold card for 25k when readers could get 50k? HELL NO! I could blame management I guess while collecting a paycheck…
The upcoming tax season will be weird. More people taking the standard deduction and that 20% Qualified Business Income deduction potentially driving us pros nuts!
When it comes to the stock market, nobody knows what happens in the short term. Stop listening to forecasts, they are purely time wasting useless crap. Have a plan, diversify, keep costs low, rebalance regularly and don't do stupid tax moves. Easier said than done!
I gotta tell ya…Everyone loves volatility…when it is upward volatility! 2018 was a normal year after an amazing ten year ride. Buckle up!
If anyone wants to write a guest post I am all ears. And eyes too! Would love posts on how to help readers burn miles/points better and trip reports from obscure places. You can start your side writing career here before TPG finds you 🙂
And I leave you with this…I had to take a shot…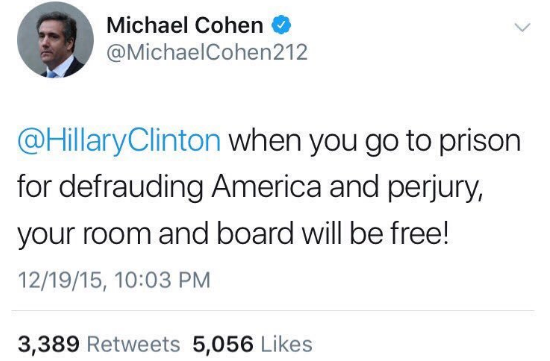 TBB
travelbloggerbuzz@gmail.com
Follow TBB on Twitter @FlyerTalkerinA2.
You can subscribe to TBB below, winners only!
Opinions expressed here are author's alone, not those of any bank, credit card issuer, hotel, airline, or other entity. This content has not been reviewed, approved or otherwise endorsed by any of the entities included within the post.