We bring you a short introduction welcoming new readers,we say RIP United First Class, a guide on burning miles on experiences, how to travel to Dubai with kids, Expert Flyer sells out to bigger fish, we warn you about MLMs and praise 401(k) plans, travel to remote monasteries, have some fun in the new Amex Centurion Lounge in Dallas, AA sticks the knife even more on the backs of elites, we hang out with NBA's David Stern, the best photography of course and more for you for freeeeee!
TBB Blog Mission: To Educate. Entertain. Inspire. In That Order!
Welcome to all new readers who recently discovered me! After six years I had my coming out…tweet 🙂
Just a few things you should know if you are new: I try to publish at least four times a week, usually Monday, Wednesday, Friday and Sunday. My blog is more like a curation of the things that interest me always adhering to the blog mission to Educate, Entertain and Inspire. Format varies and evolves but usually sticks to some links about this addictive travel rewards miles and points hobby, followed by some travel related links, then some miscellaneous links that can range VERY widely, a few things pertaining to my regular personal finance job, two to three links with awesome photography, maybe a fav song link and near the end more miles and points related content suited to the more advanced "hobbyists" of you and some action around the vast number of blogs that cover this space. And always, always…end with a funny pic or gif.
The point is to travel as close to free as possible. But it is never free. Unless you do not value your time. At all. And I do my best to ALWAYS think of you the reader FIRST as so many commercially successful blogs these days are nothing other than operations designed to deceive you and treat you like an open wallet to take your clicks and money! The fiduciary concept in the miles and points blog industry does not exist for the most part, sad!
Been at this loyalty rewards game since the 90s. As of November 6, 2018 at 10.15 pm I have 3,703,283 miles/points in the bank and I have already redeemed 648,250 miles/points year to date. Yeah…this is stronger than crack, I warn you! See some of my "free" trips and you can see some other original content written here. I need to work on an intro post one day when I get to it. Ask questions freely, we in the TBB community here love to help! What we don't allow is….carrying credit card balances and paying the banks interest, NEVER!
So, for the old timers, sorry for the long intro…Here we go buzzing, buckle up!
Well, that did not take long after United. American Air Joins Peers in Making It Harder to Hit Top Loyalty Tier.  Mileage runs anyone? LOL. This final paragraph just nails it:
Despite the few positive changes, most travelers will find that American's updates will make it harder to earn top-tier elite status in 2019. And to a degree, that may be American's intention. In the last several years, legacy airline CEOs have made it clear that they only want to reward the most valuable, deep-pocketed air travelers – ones who don't work loopholes to earn elite status or exclusively purchase basic economy fares. In raising the bar for elite status qualification, American and United seem to be keeping their promises.
I was actually thinking that we needed to have a central place for all these "Experiences" awards travel companies are enticing us to burn our miles and points on. Here we go: Redeem Points for Experiences. A complete Roundup. I still have never redeemed any of my miles or points for these things, just not my thing.
In a NOT shocking move, Icelandair will buy rival WOW Air. For just $18 million, which is almost peanuts. Amazingly, the WOW brand will survive (probably not for long)
RIP United First Class: Goodbye To United International First Class; Which Airline Will Be The Next To Axe First Class?
Who needs a dinky coffee shop in Amsterdam when you can get this! Only in Las Vegas baby! The world's largest cannabis dispensary just opened in Vegas—and it has an entertainment complex attached.  112,000 square feet, open 24 hours, and more! Update: Michigan passed the state proposal to legalize recreational marijuana!
A review of the NEW American Express Centurion Lounge in Dallas DFW.
Well, I guess if you go… Dubai with Kids: A Family Travel Guide.
You know how I feel about MLM schemes: 3 Mind Blowing Statistics About MLMs. STAY AWAY! Show this to a loved one if they get into it, smh.
As the 401(k) Plan turns 40 this year…401(k) millionaires at Fidelity jump 41 percent in third quarter to record 187,400. It is amazing what can happen when you maximize your contribution, take full advantage of the free money from company matching, have good low cost investment fund choices, know what you are doing, don't look at it too often, rebalance at set intervals and…give it time to compound baby!
In counter terrorism, the Israelis are considered the best. And now they are exporting their expertise apparently: "We Try to Learn Every Terrorist Attack": Inside the Top-Secret Israeli Anti-Terrorism Operation That's Changing the Game. First time access, wow!
Well, this is interesting. Live Map of Internet Downtime and Browser Data.
I like basketball. And the NBA. And when you think of the NBA you think…David Stern. And this is a very enlightening interview of a very private man.
These are just wonderful! The 7 most stunning remote monasteries in the world.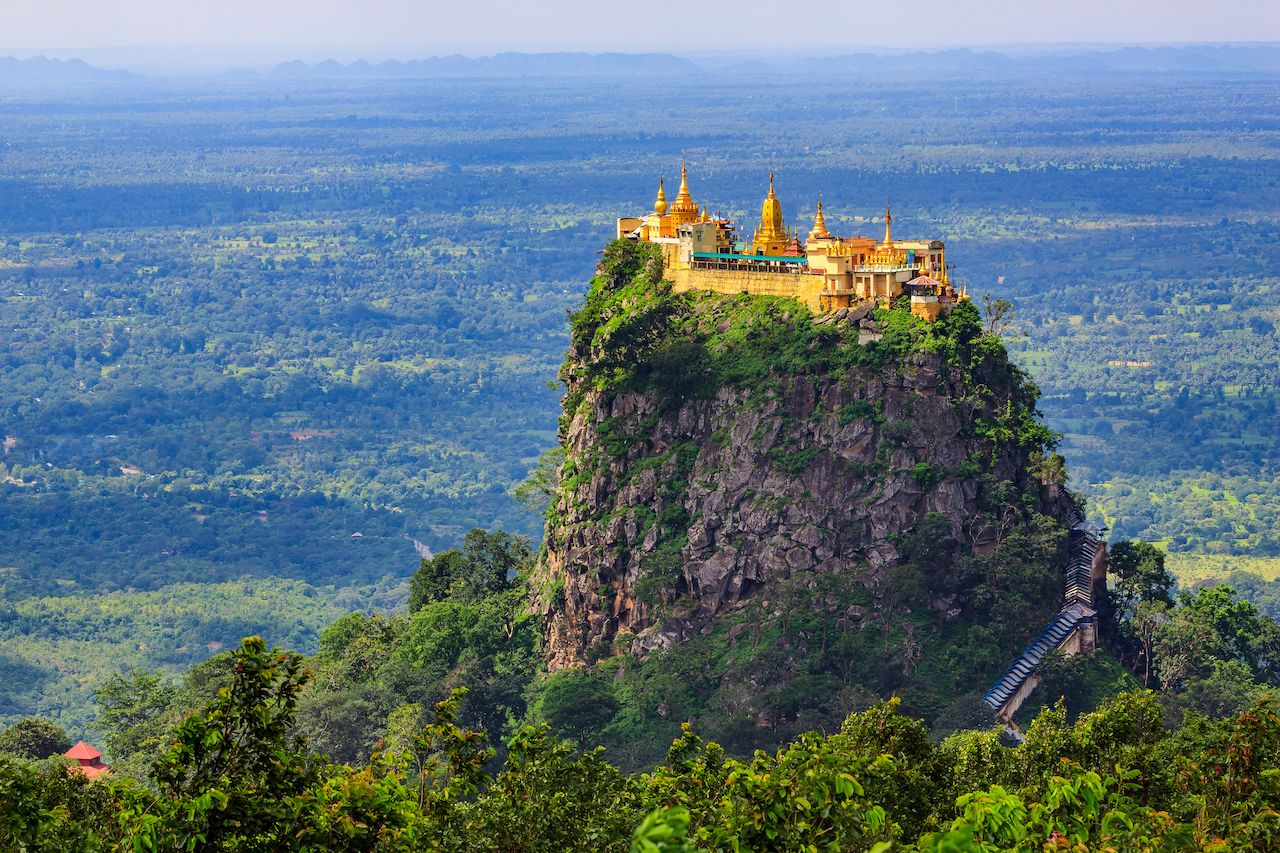 Amazing! 20+ Amazing Photos That Won The Prestigious Siena International Photo Awards.
Wow, what a site! This is Museum Complex Sulayman. A museum from the Soviet-Era in Kyrgyzstan, built into the side of a mountain and containing over 33,000 Archeological artifacts. Very James Bond villain-esque.
A fav song: Grace Jones – Love Is The Drug
Accor may be THE mega spender in hotels but Red Ventures (owner of The Points Guy Inc., etc.) is THE mega spender in the blog world! ExpertFlyer was the next one to be acquired. I should have a contest who will be next! Can't wait for the alert to sign up for more credit cards lol. Vote in my polls you guys 🙂 Looks like I won so hey TPG send me a check, thanks!
I am very happy to see Travel Summary is back! The blogging world wins. If we can now have some Titans fold that would be great 🙂
For the love of God, do NOT bid to go to the TPG Awards, what is wrong with you?
I burned 35k AA miles for a one way ticket to Tokyo Narita for son for the day after his graduation. He did not want to miss a day hanging around us lol.
My soccer team, Gasping For Air (ok, don't laugh, it is VERY appropriately named lol), finally broke a three game losing streak! We beat Domino Men 3-1. Monday nights are so much more fun after a win you know! And I am slowly coming back on my running, 10 mile long run in a new PR time (by 2.27 mins) last Sunday as the past two weeks have been plagued by some type of viral thing I had that came with huge coughing fits…I am back and ready to run myself silly again, God&LegsWilling!
I am attending a conference the next two days. I will try to have a regular Buzz post on Friday…
Thanks to the reader who got that Platinum card with my links, you were FIRST in November! And still no sign of that darn Hyatt Visa card for my wife yet…come on Chase!
And I leave you with this…Lol!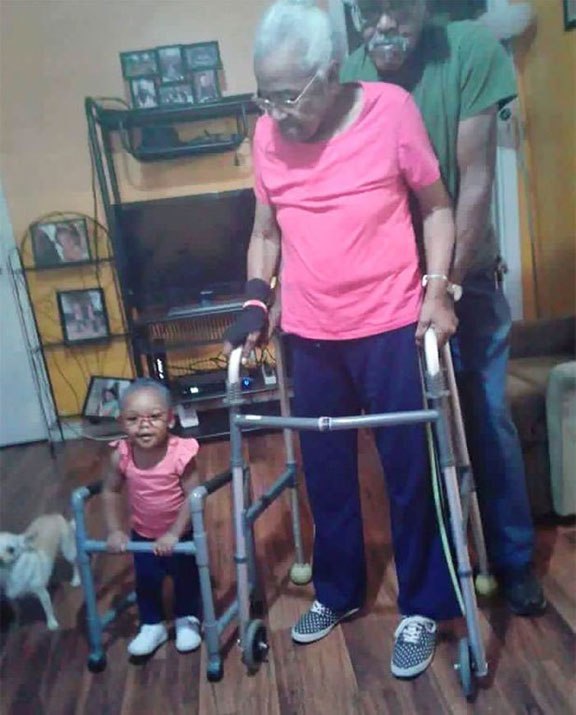 TBB
travelbloggerbuzz@gmail.com
Follow TBB on Twitter @FlyerTalkerinA2.
You can subscribe to TBB below, winners only!
Opinions expressed here are author's alone, not those of any bank, credit card issuer, hotel, airline, or other entity. This content has not been reviewed, approved or otherwise endorsed by any of the entities included within the post.