We bring you an article about the credit card rewards war, visit cool global festivals and Prague, spend some time in Europe on the cheap, enjoy eating food from a naked person (gyros anyone?), go back to North Korea, check out a monstrous medical bill, check out life in America with six charts and deliver some beatings to these credit card salesmen bloggers infesting our hobby every day with the same freaking moronic pump pieces designed to enlarge their own pockets…oh, and more!
TBB Blog Mission: To Entertain. Educate. Inspire. In That Order!
I can't keep up with all the mainstream articles now: The Credit Card Rewards War Rages. Are you the loser? Nope, we are not. Because we know what we are doing. We almost always come out on top. It is the poor newbies who "discover" this hobby from the same old pumping bloggers who are doing it all to tell friends and family how to travel for free sell them credit cards. There are some excellent graphs and tables in the article, enjoy!
The 19 cheapest undiscovered  holiday destinations in Europe. I must admit, I did not know many of these and many look fantastic!
Crazy Cool Global Festivals. An AFAR list. Monkey Buffet Festival, seriously?
Prague is probably my favorite city in Europe. Watch this orgasmic timelapse video, it is…shocking lol.
Well, if you thought the Prague video was shocking, you better watch out for this next one. Not Safe For Work, I don't want anyone to get fired, you have been warned! I let people eat off my naked body — and yes, it turns me on. I better stop my commentary. This is the type of content that gets discovered in the TBB comments section!
I have been using mostly Vanguard broad based ETFs in my financial planning practice for many years. I still remember going to conferences and colleagues, after learning what I do, they were expressing shock and awe that I was trusting these "new" ETFs. Whatever. So now that indexing and passive management and low cost ETF investing is all the hype I am very concerned about the future. And I think we just hit the top (as in number of crappy ETFs that have come alive in the past several years; it parallels miles and points blogs wanting to cash in on the lucrative credit card affiliate business!). Why? Just learned of the Quincy Jones ETF that "will track the performance of the Quincy Jones Streaming Music, Media & Entertainment index". When I first saw that on Twitter I thought it was a sad joke. But it was not! WTF to infinity!
More North Korea. Polaroids this time, enjoy!
This bill…#wow. Mom Shares Her Son's Crazy Surgery Bill to Show What Will Happen Under Trumpcare.
Life in America. In Six Charts. We spend more time alone as we age…Sad!
BLOG BUZZ
This section is for advanced level hobbyists and veteran blog readers & personal rants & stuff
RIP BBVA NBA card. It gets converted to a plain AMEX on July 1st.
You can still get the 20k signing bonus with the Amex Blue Business Plus card. Don't count on any commercial blogs to tell you about it, they don't get paid selling you this better offer!
Well, it looks like Richard Anderson, former Delta CEO, got really bored in retirement and jumped on the challenge of leading Amtrak. SPEND ALL YOUR AMTRAK GUEST REWARDS POINTS now, they are doomed #crying.
The hobby started its descent to hell when the Frugal Travel Guy cashed his first commission check from credit card sales. So many cheerful sales representatives…I am drowning going through these posts in Feedly. For you. I am not doing for the money you guys, 57 cents from June 12 – 26. WTF! Hey, I wanted to get Ingy to smile, he feels so important bragging how much money he made off that thing…I was going to make a few comments on this pathetic collection of credit card pumping…but I am going to bed.
This is all in ONE day. Click on the pic below and see what miles and points is all about… #disgusting. I can understand bloggers want to make money but this is just relentless pounding of your readers, extreme biases in the way they come up with "content" and…ah, phuck it, now I am really going to bed!
Many of the cards they sell they are available here in my site. Please consider your clicks to help bloggers you like to keep going and not become like the bloggers above. For the sake of humanity and world peace, thank you!
BestOffersPatrol—–>Help!
And I leave you with this…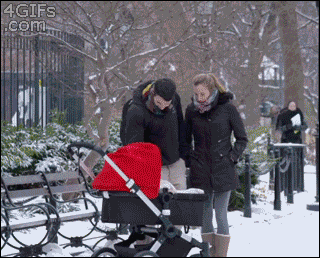 Check out my updated blog lists: Blogs I Love, Blogs I Like, Blogs To Ignore
TBB
travelbloggerbuzz@gmail.com
Follow TBB on Twitter @FlyerTalkerinA2
You can subscribe to TBB below, winners only!
Opinions expressed here are author's alone, not those of any bank, credit card issuer, hotel, airline, or other entity. This content has not been reviewed, approved or otherwise endorsed by any of the entities included within the post.