We bring you more on the Muslim electronic ban, Marriott has 100 million members, how HSAs rock, a successful stare down of the Amex Financial Review, Alaska Airlines partners with the German Condor Airlines, another hard to get Amex bonus and more.
TBB Blog Mission: To Entertain. Educate. Inspire. In That Order!
After dealing with another allergy attack that came out of nowhere…this post will really be short. This time I am going to do it! #developing
I am no aviation expert. So my initial thoughts after seeing so many posts of totally unqualified bloggers bitching about it…was that there must be a specific security threat out there. Anyways, this was a good one: Destroying the global economy one, one Electronic Ban at a time. I am afraid he is right. There goes any hope of me flying to Greece later this year by going via Istanbul #verysad.
Alaska Airlines is partnering with Condor Airlines, the low cost wing of Lufthansa. Excellent addition, it will help open up more award space to Europe in general…we all hope.
6 Takeways from the Marriott Investor Day. Very interesting information here. They now have more than 100 million unique members in all three loyalty programs they will integrate into one (Marriott, SPG and Ritz-Carlton). And this:
Only 11 percent of Marriott Rewards and SPG members belonged to both programs before the deal closed, and than 3 percent of those members were elite in both programs. Of all the programs, there are a combined 2 million members with elite status…
Thanks to the long time reader who dropped this link for your entertainment. Or horror if you prefer: My new vagina almost ruined my partner's penis.  Fight for justice. Lol!
Your personal finance fix: Why HSA accounts can be a blessing and a curse. I have not used a single dime in our family HSA yet, always pay out of pocket with one of my travel rewards credit cards.
Boxer Arrested for Snatching Fake Bling from Bangkok Monk's Pig. Guilty!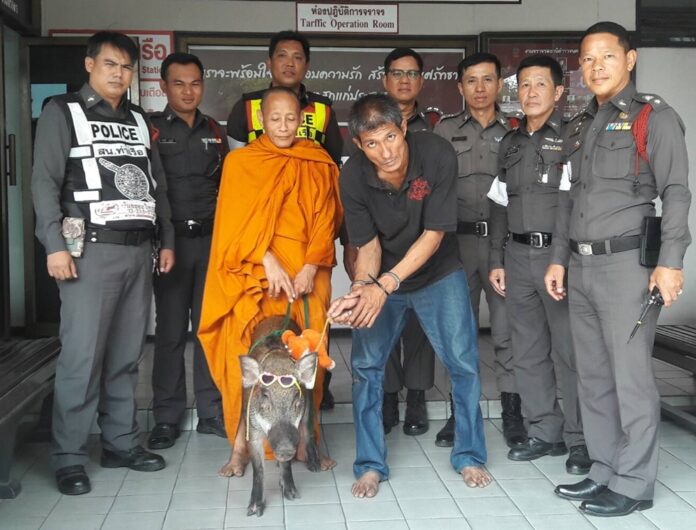 BLOG BUZZ
This section is for advanced level hobbyists and veteran blog readers & personal rants & stuff
I Survived an Amex Financial Review. Good stuff to know.
This 10,000 bonus for enrolling in the Amex Pay Over Time comes and goes all the time. Oh, and never ever use it of course!
How to upgrade on American Airlines with miles, systemwides , and more.
I had another major allergy attack. This one came out of nowhere. At the gym of all places. I rushed back and knocked down two Benadryls…Stabilized and saved me shooting myself with that ridiculously expensive Epipen. Not gone completely away. As I am typing. Scary stuff, never leave home without Benadryls and Epipens anymore. I am speechless this one just…happened. First time without eating shrimp…WTF is going on!
Son got a nice offer for an internship from Veritas Software  in Moutain View, CA. He has a friend who is also going there. Any leads on housing are appreciated. Or in general. May 23 – August 11. Looks like we will be visiting so he can take us out for a change 🙂
I am not sure this reader is coming back…
And I leave you with this…Well done good dog…and lazy human!
Check out my updated blog lists: Blogs I Love, Blogs I Like, Blogs To Ignore
TBB
travelbloggerbuzz@gmail.com
Follow TBB on Twitter @FlyerTalkerinA2
You can subscribe to TBB below, winners only!
Opinions expressed here are author's alone, not those of any bank, credit card issuer, hotel, airline, or other entity. This content has not been reviewed, approved or otherwise endorsed by any of the entities included within the post.