Come along for a Kazakhstan trip with us. We check out Astana and Almaty first. Second part will take us to the country side.
TBB Blog Mission: To Entertain. Educate. Inspire. In That Order!
This is a guest blog spot by Nikos Papadopoulos, see short bio at the end of the trip report.
To see Part Two of this trip report, please click Kazakhstan Trip Report: Altyn-Emel, Sharyn Canyon, Kolsai Lakes
For a long time I have been convinced that many of the events that mark our lives often serve as a foothold for new ventures that lead us to gain new experiences. And sometimes those experiences are so unique that often, while reminiscing them, you wonder "Would I have tried this in another occasion?"
April 2016. It was another typical day in the classroom. Having completed a lesson of Mathematics, in which Fifth Grade students learned how to measure and calculate the surface through the use of square meters, we continued with my all-time favorite lesson, Geography! "Really sir, if we try to measure the surface of each country in our planet which ones would be the 10 largest countries?"
And so begins the following brief but interesting discussion: "It is obvious that on top of the list is Russia. We all know Russia due to our common religion, Orthodox Christianity, and of course the harsh Siberian winters. After comes Canada. Of course, Canada is known worldwide for its beautiful forests and lakes. In third place stands China. Well, first thought that comes to mind is: Billion people and of course everyone knows the Great Wall of China. In fourth place comes the USA. Several words were heard from the students, aiming to express what they know or have heard about the States. Some of them were: NBA, Cowboys, Disneyland, Statue of Liberty, Donald Trump. Fifth place belongs to Brazil. OK, football, Rio de Janeiro carnival and Olympics were on the list. In sixth place stands Australia. Ok, almost everyone in Greece has an uncle who immigrated to Australia to get rich. Seventh position belongs to India. My students don't know a lot about India but some said that it is an overpopulated country with many religious sites. What really surprised me was that Gandhi's name was also heard from a student who is a book lover. Eighth place goes to Argentina. Lionel Messi and football again steal the spotlight. In the ninth place stands this strange country in the heart of Asia, Kazakhstan. Immediately, questions like "What's Kazakhstan like?", "How do the people live there?", "Really sir, would you like to visit these Stan countries?" start storming my brain.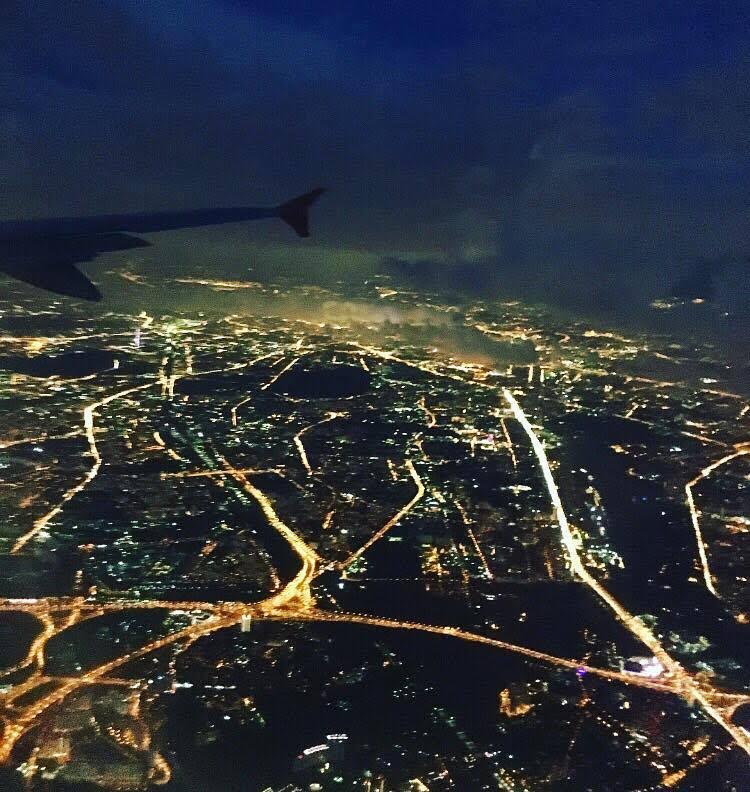 Next thing I know is that three months later, having left behind the dry and muggy hot summer of Greece, I am now cursing for not having a long-sleeve shirt in my backpack while drinking hot tea at Moscow's Sheremetyevo Airport. Being a little bit bleary after spending the night sleeping on the airport's floor I saw a small souvenir shop with many T-shirts of Vladimir Putin in various activities (fishing, horse riding, judo, etc.). "Welcome to Russia", I am thinking. I am looking at the departure board trying to find my flight. Cyrillic letters are everywhere while English is limited. I am trying to detect elements of our alphabet within those bold letters. At last, I find «Астана» and I understand that this is Astana, the fledging capital of Kazakhstan. I took my sister Dimitra with me and our parents almost had a heart attack when we announced to them our destination.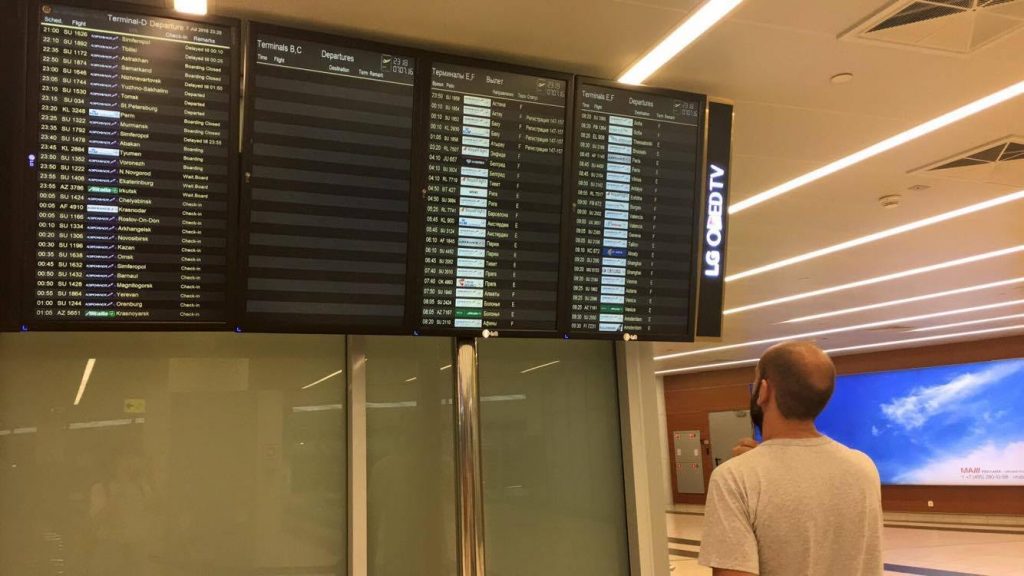 If I had to give only one tip to someone who decides to visit Kazakhstan this would be "Do not bring your fears and prejudices with you." In order to understand this country, its people and their culture you have to leave behind many Western habits and thoughts.
Arriving at the Astana airport and after passing passport control (where English is very limited), you are stormed by dozens of Kazakh drivers who persistently try to persuade you to follow them into their car to take you to Astana. Their main aim is to squeeze as much money as possible from you, taking advantage of your ignorance of the local currency (tenge). And of course you will wonder "Well, where is the taxi station?" And here comes the surprise, which in my opinion is one of the biggest disadvantages of the country. The official taxis that you come across can be counted on one hand's fingers. And to be more precise, the moment of my arrival in the country was the only time I saw and used an official taxi. All the other times that we wanted to go from one place to another we used auto-stop and we tried to make a fair deal with the driver. Although, we didn't face any problems but we didn't feel very safe either.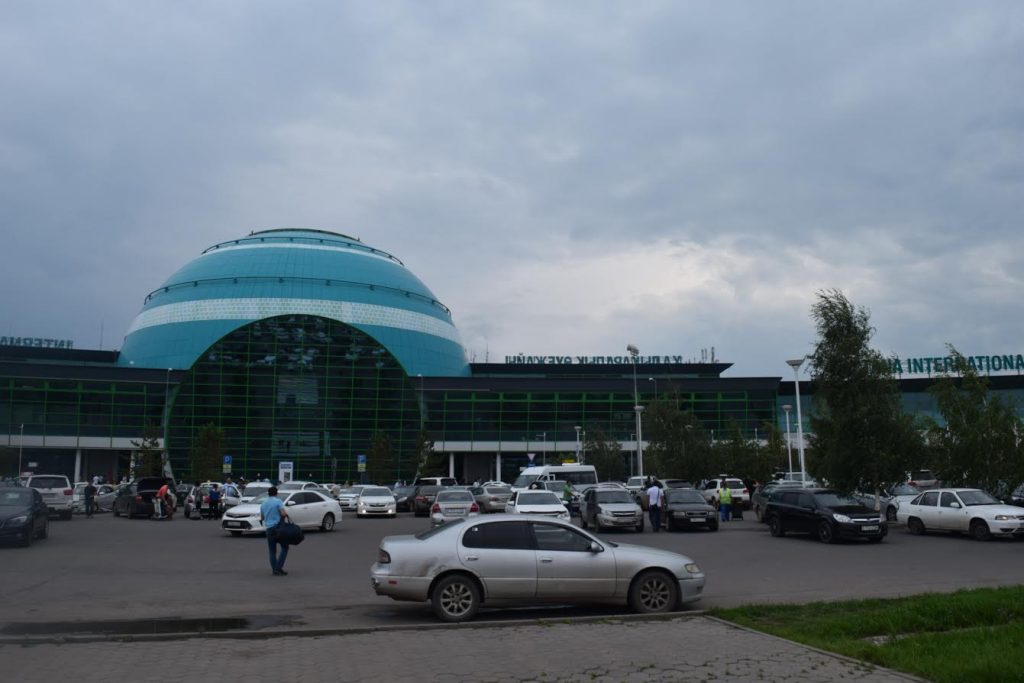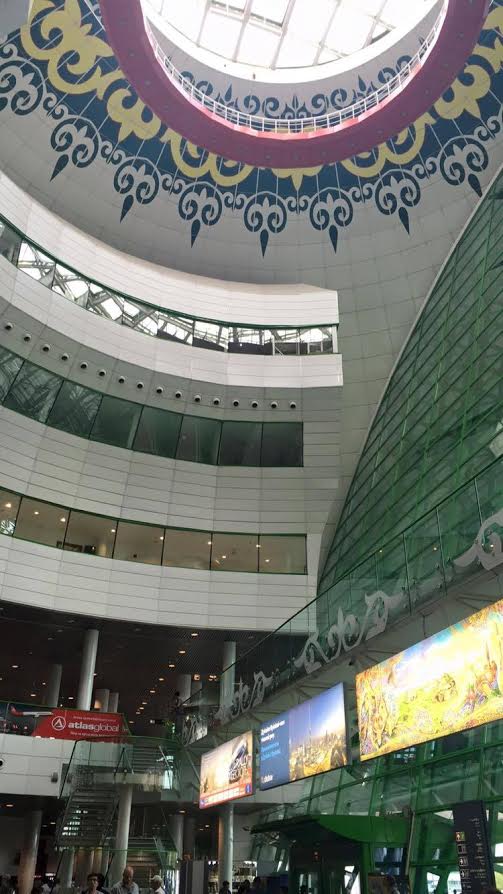 The short trip from the airport to Astana was interesting. Let me explain why. Astana is literally a city that seems to have "bloomed" in the middle of nowhere. While traveling from the airport to the heart of the city you get fascinated by its futuristic buildings and their modern architecture. But what is strange is that everything rises in the middle of the Kazakh steppe, where at the same time you can see nomads living in their traditional tents and even horses or cows wandering on the fields around the city. So, you are facing a strange combination-but at the same time a promising one I would say- of scenes from the past and the future.
Arriving at Ibis hotel we left our luggage and after a short rest we headed to the center of the city. Astana became Kazakhstan's capital in 1997 and it is obvious that the country's president, Mr. Nazarbayev, is trying to show the power of his country internationally by making huge infrastructure investments.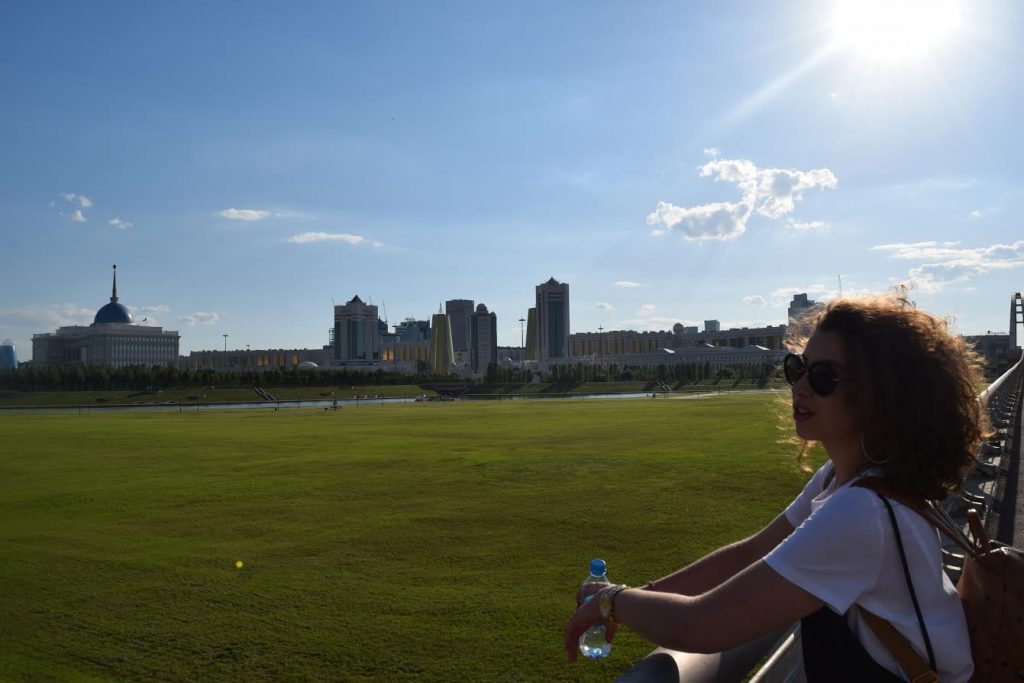 One of the most famous modern monuments of Kazakhstan is the Bayterek Tower. Its design has a deeper meaning, as it is connected to an old fairytale and works as an inspiration source for Kazakhs and foreigners. It has been constructed to show that the Kazakh people are working together for a brighter future.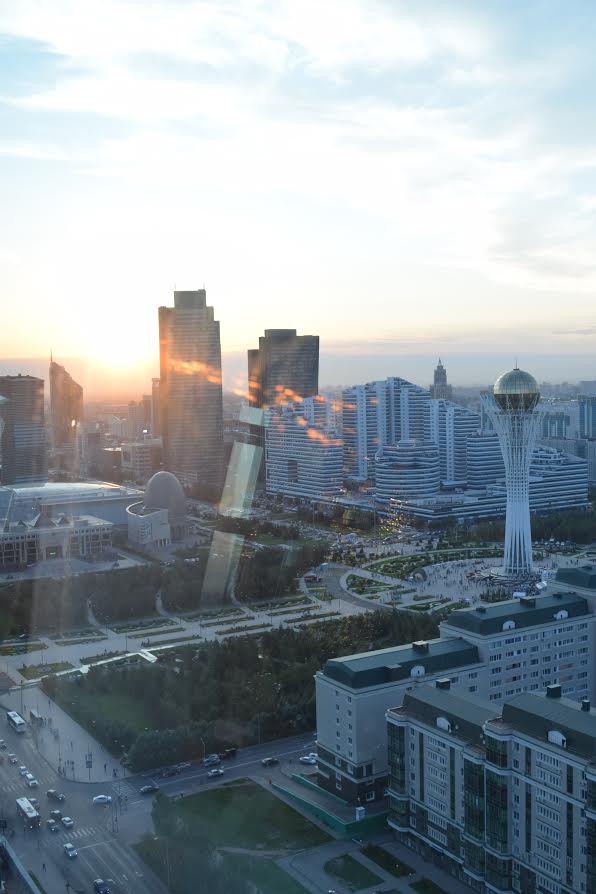 Wandering in the center of the city, we were amazed by its imposing buildings and their beautiful gardens.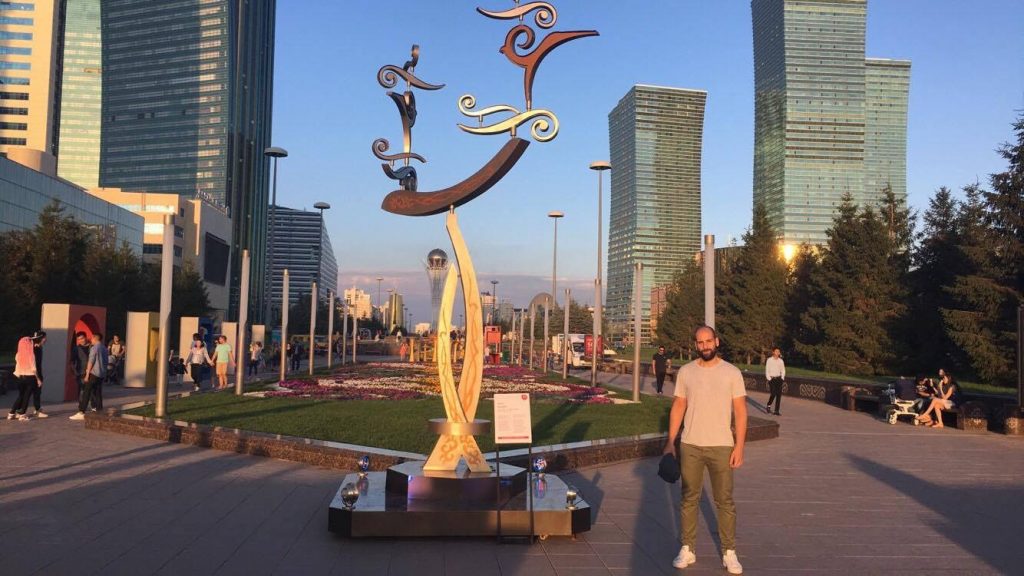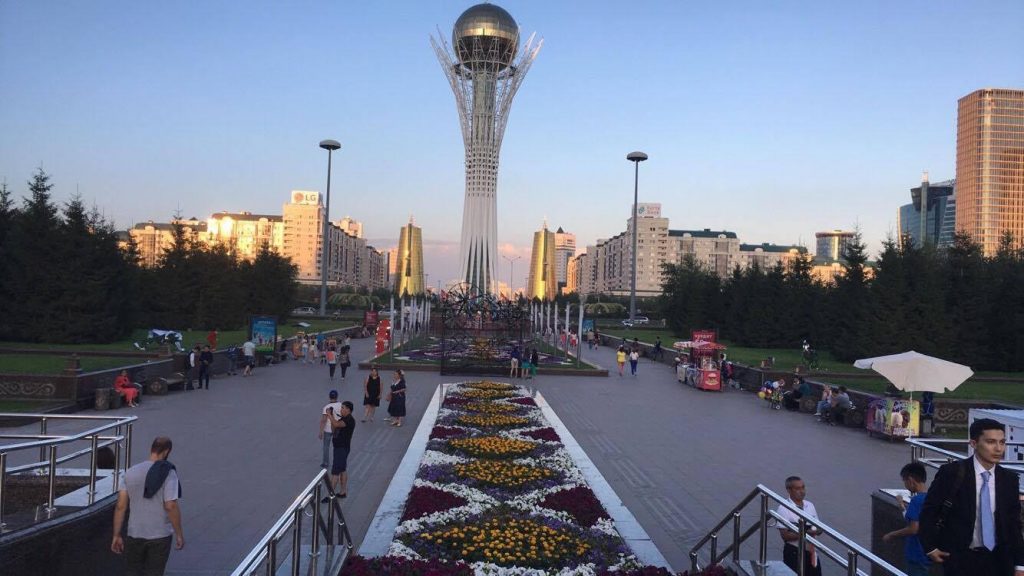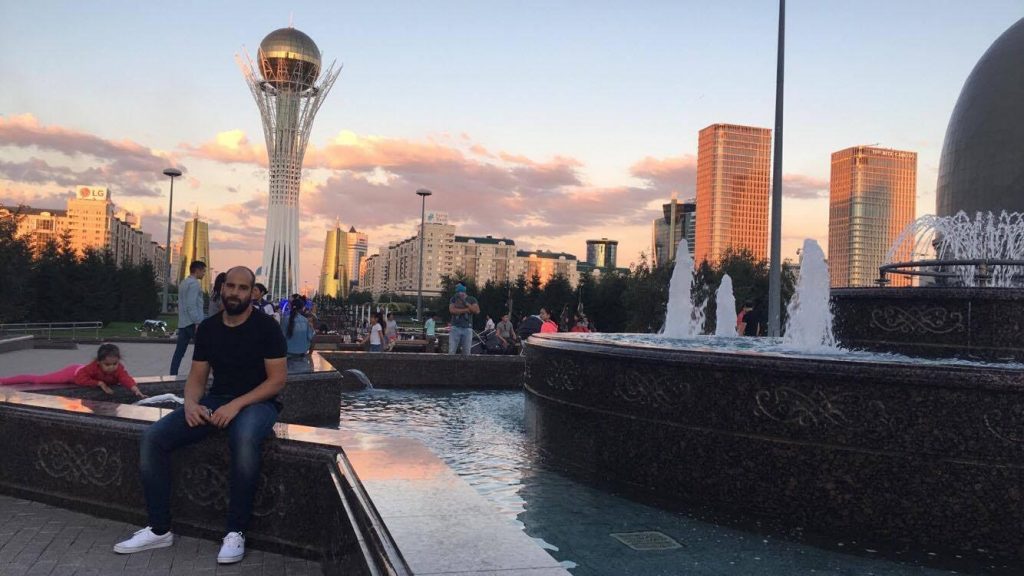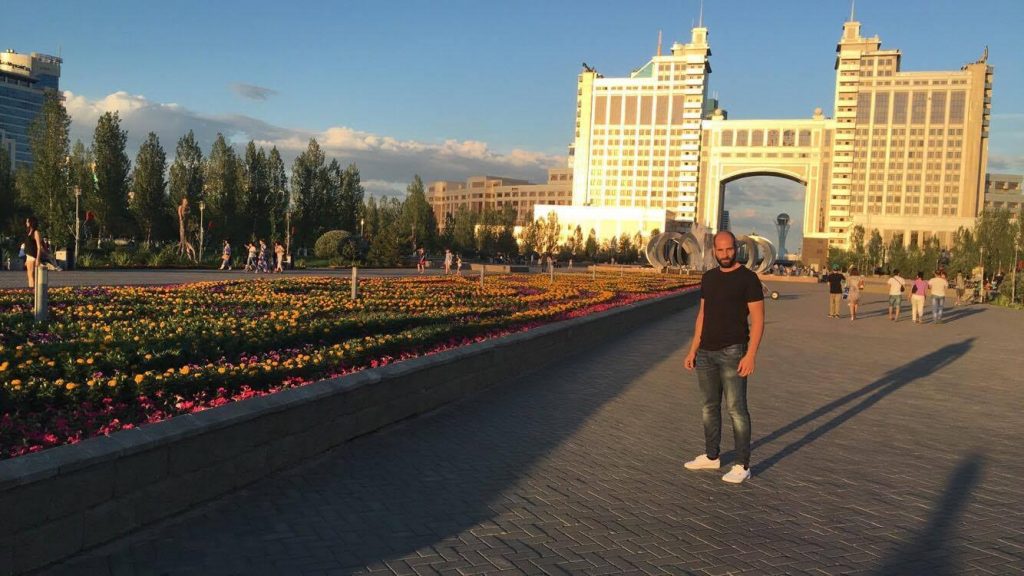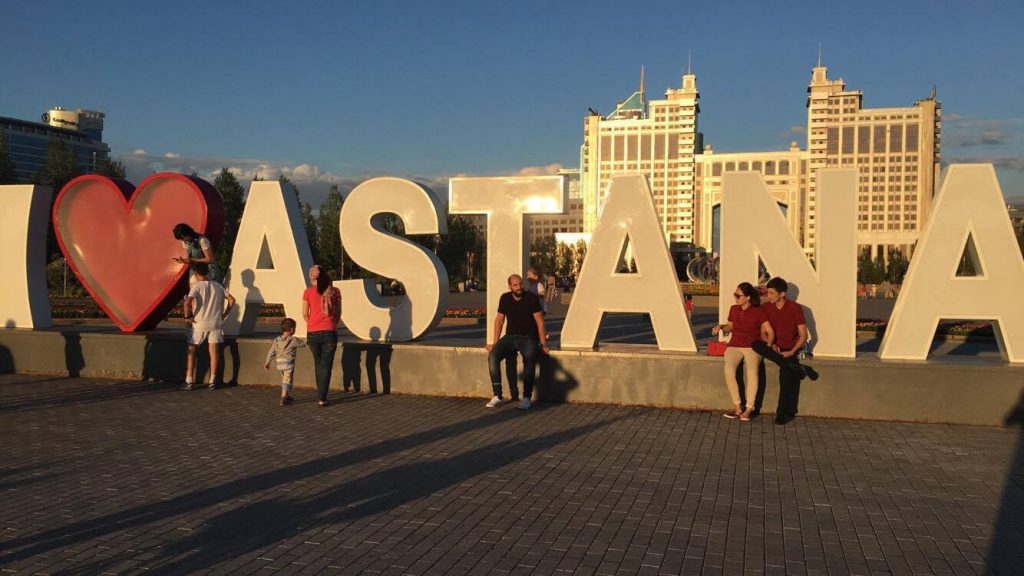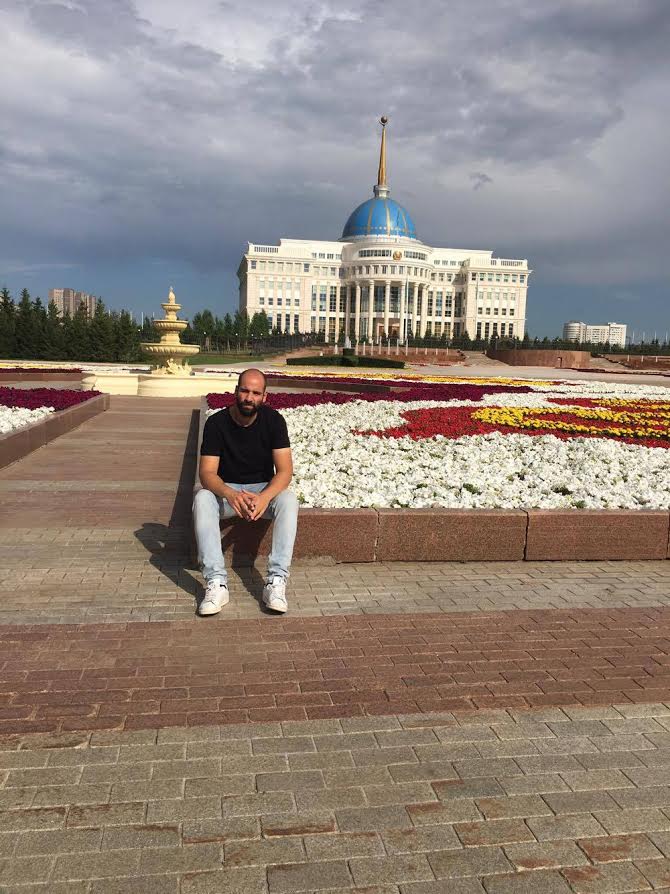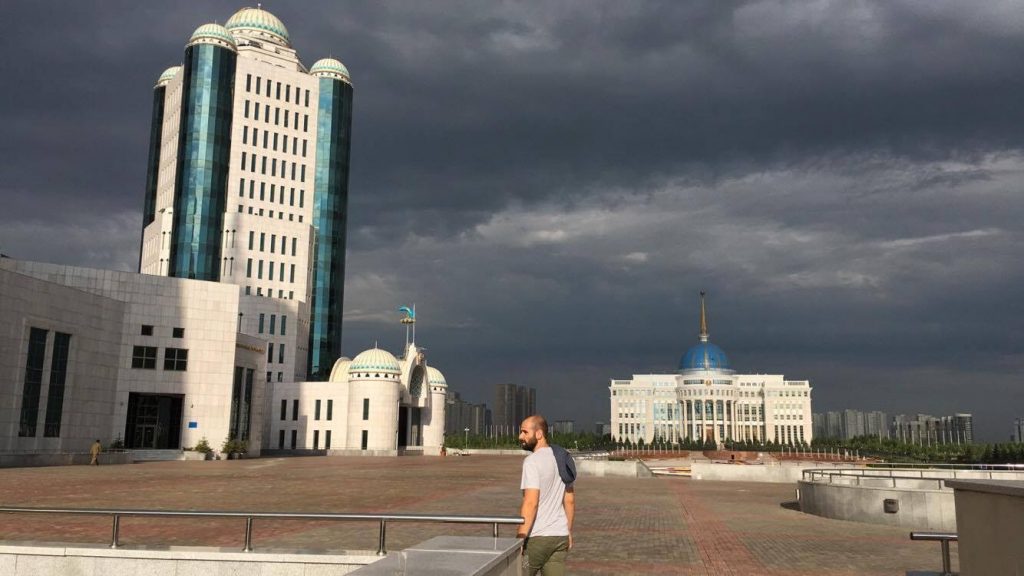 We did not see many tourists and it is not easy to find English-speakers. Although, I have to say that every Kazakh we met was very welcoming and polite to us and would pull out their mobile phone in order to translate what they wanted to tell us in order to offer us some help. That made us feel comfortable and adapt without facing problems, even from the first day of our visit.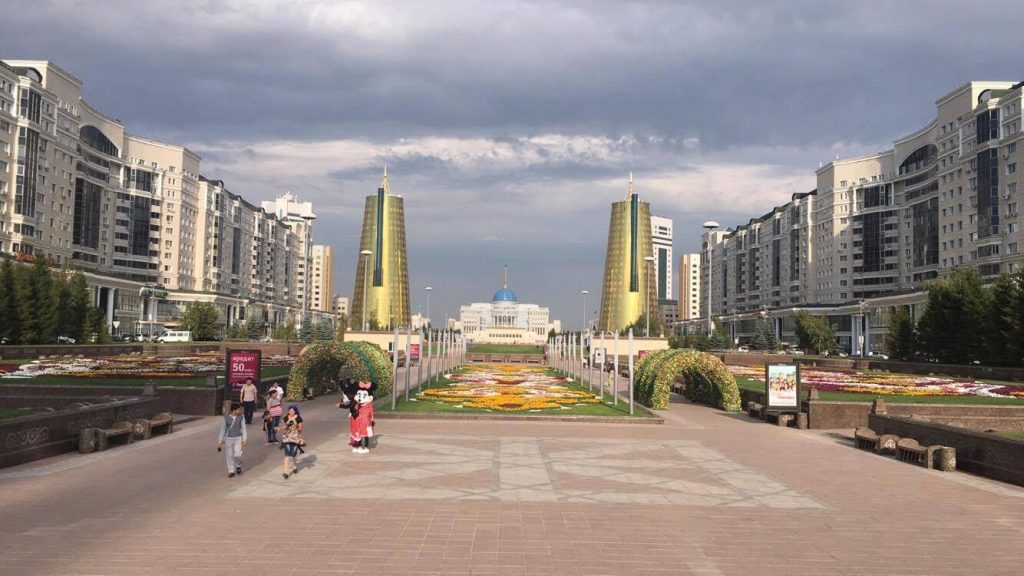 There were also some modern statues to celebrate Expo 2017 that it is going to take place in Astana.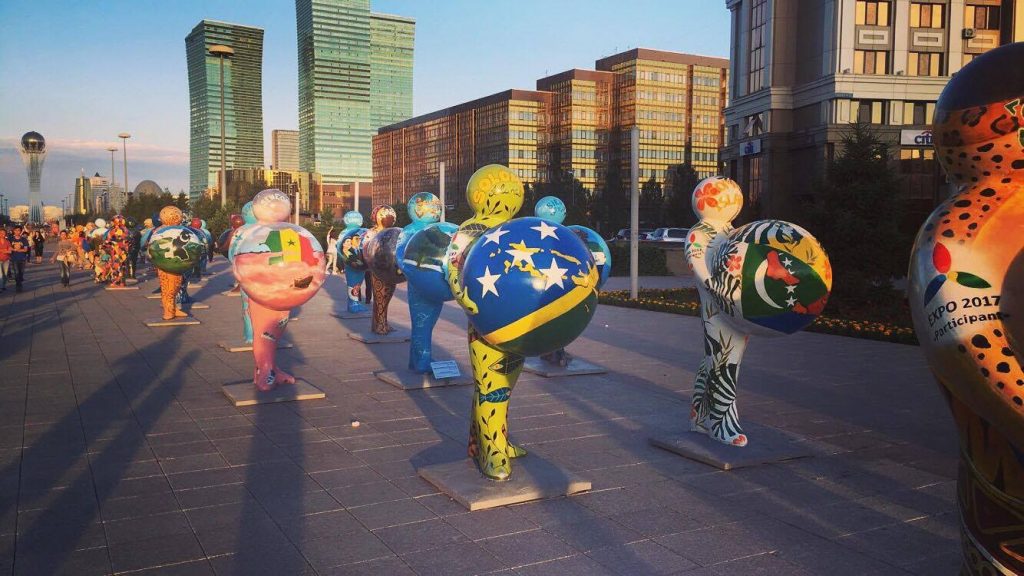 The next day, after a huge breakfast in order to have enough calories for the day, we decided to visit some places near our hotel. I forgot to mention that the hotel that we chose to stay, Ibis, is one of the best hotels in Astana. The staff is really helpful and welcoming. The rooms and facilities are in great condition. And the view of our room was also amazing, especially at night. The only disadvantage is its location, as you have to walk for around 20 minutes to get to the heart of the city. So, after leaving Ibis we headed to one of the biggest mosques of central Asia, the Hazret Sultan.
That's the moment that you say to yourself "Welcome to Central Asia"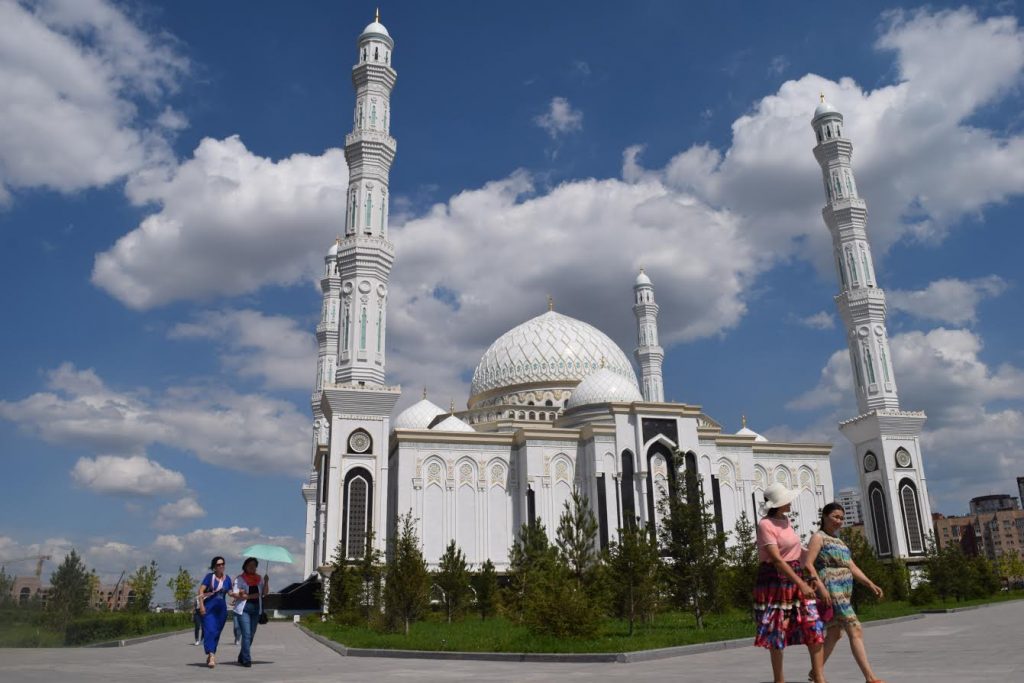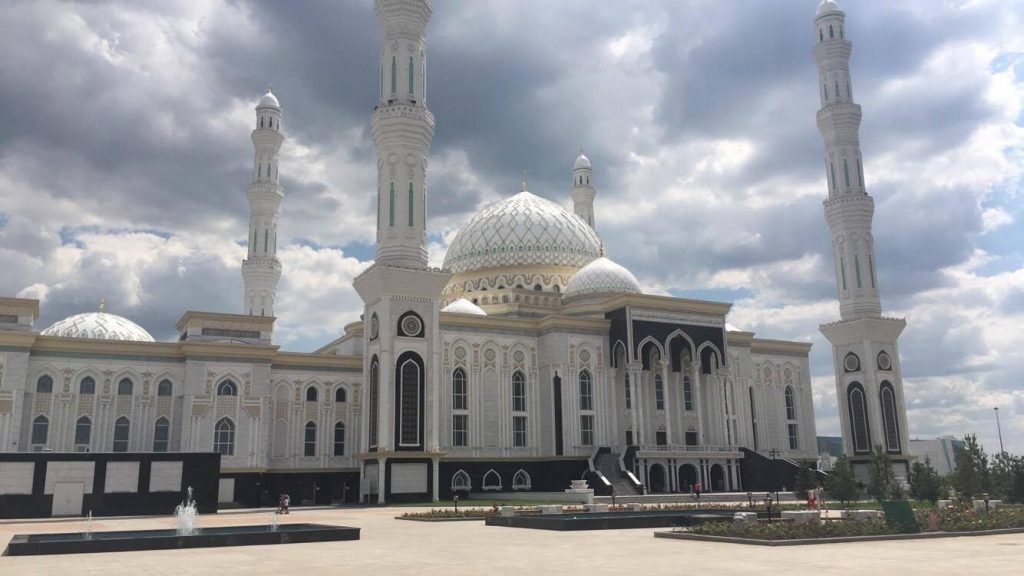 Dimitra had to wear a hijab in order to enter the mosque. That was the only moment of our trip that we felt to be the aim of many inquisitive looks. Although, everyone who asked us about our origin seemed to be surprised when we said we were coming from Greece, because they believed that it was crazy to leave the beautiful Greek islands in order to visit Kazakhstan. Some of them also said to me that I look like a Turk. Maybe my Minor Asian roots have for once been detected!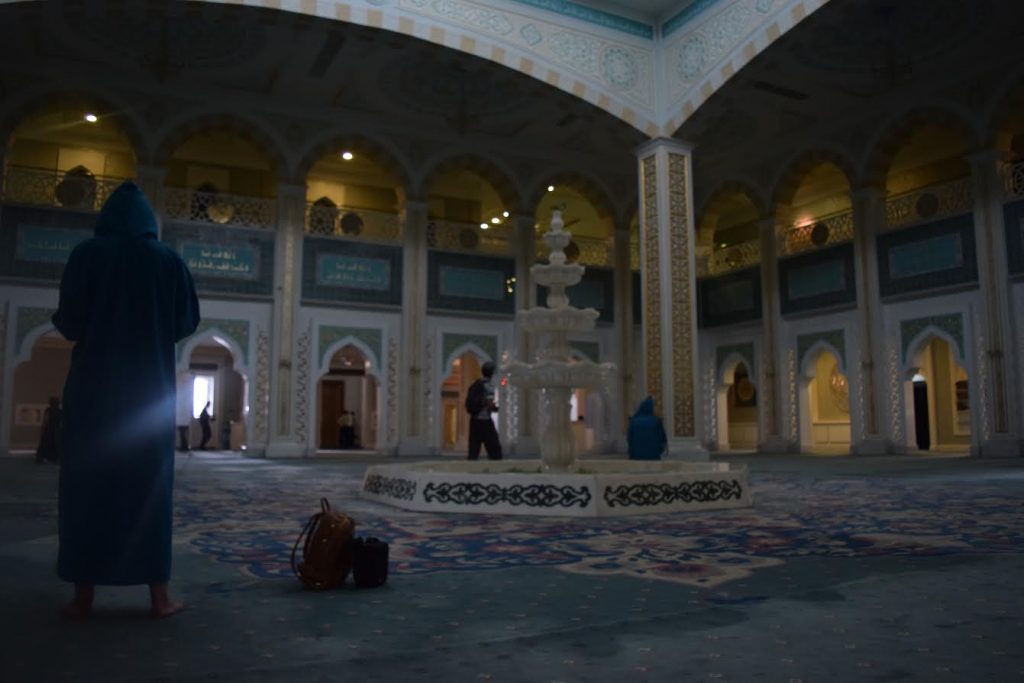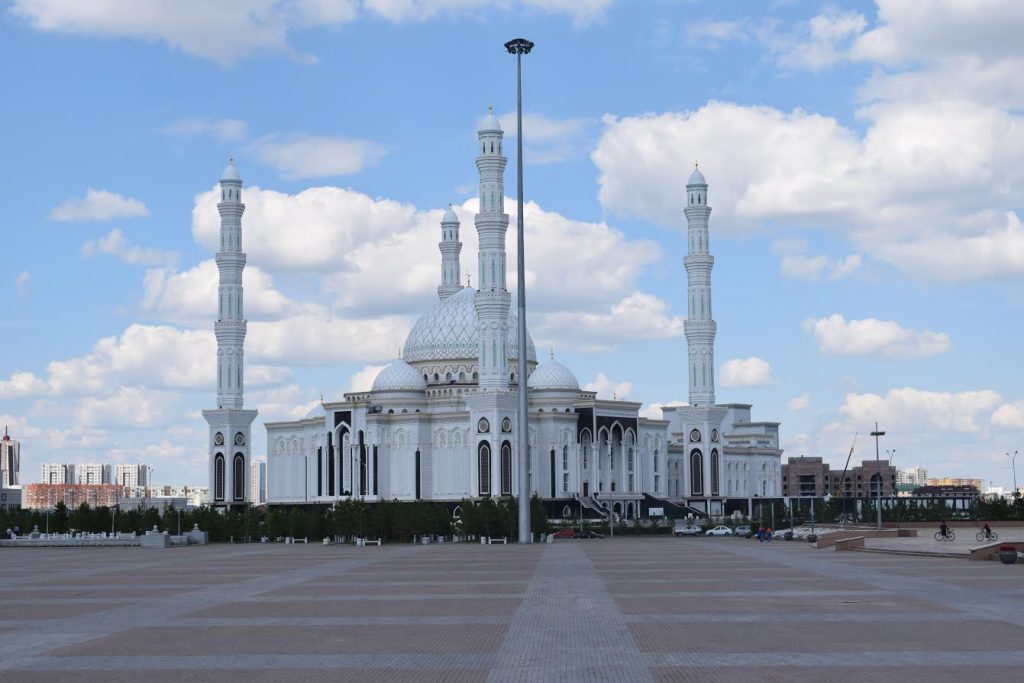 Near the mosque there was also another popular monument of Astana: Peace and Reconciliation Palace.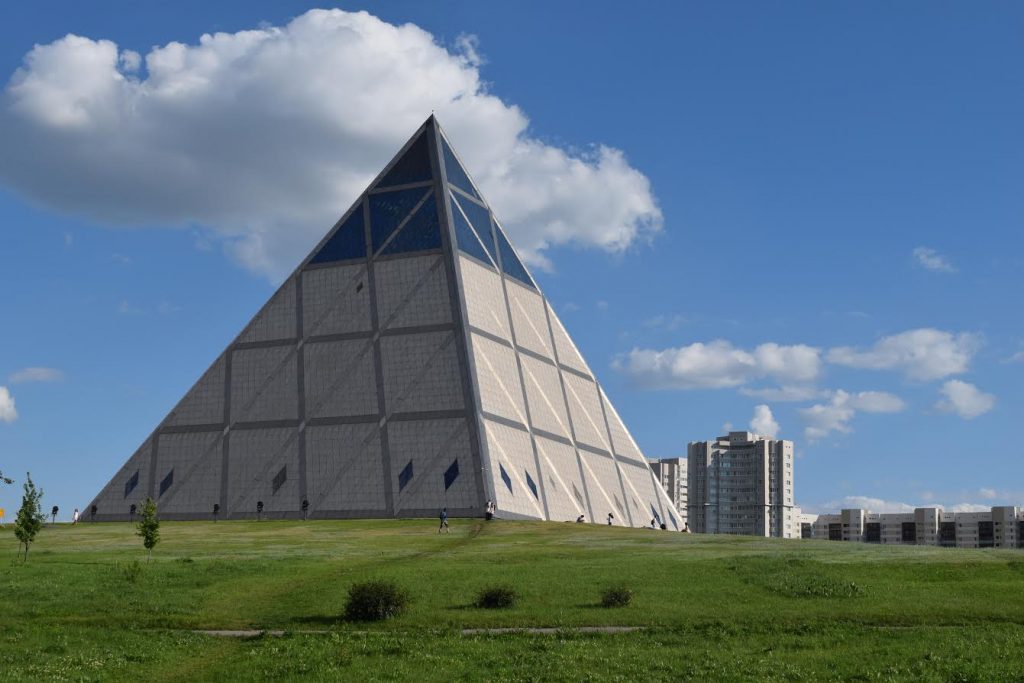 The palace was not open for public visits so we just admired its architecture, took some photos and headed to the National Museum, that is on the other side of the street that passes in front of the Palace.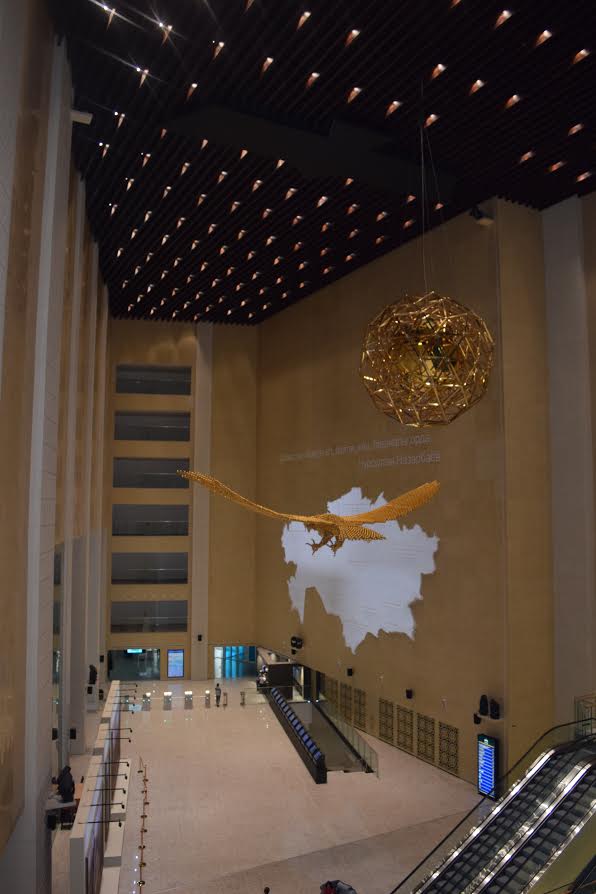 Awesome museum. In my opinion, it is a must see for anyone who especially loves medieval history.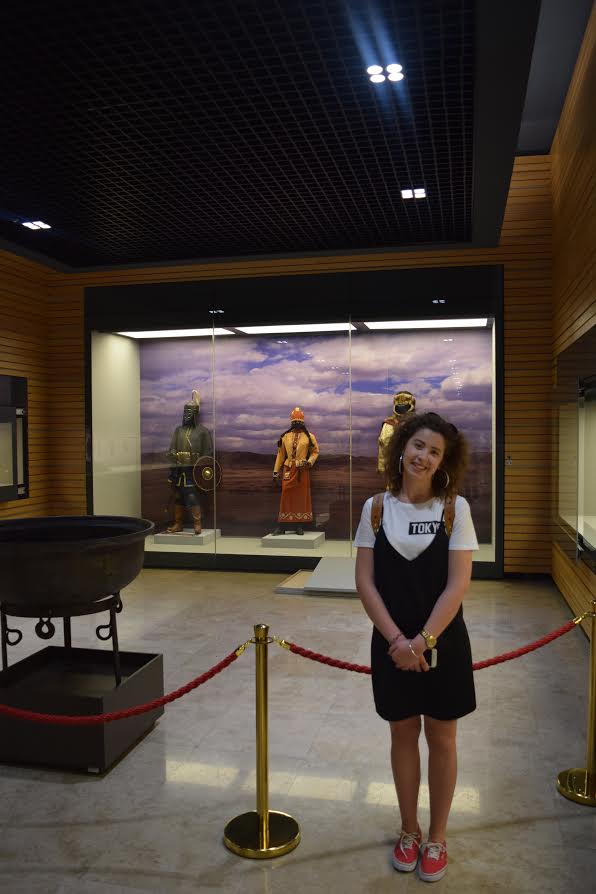 Along the Silk Road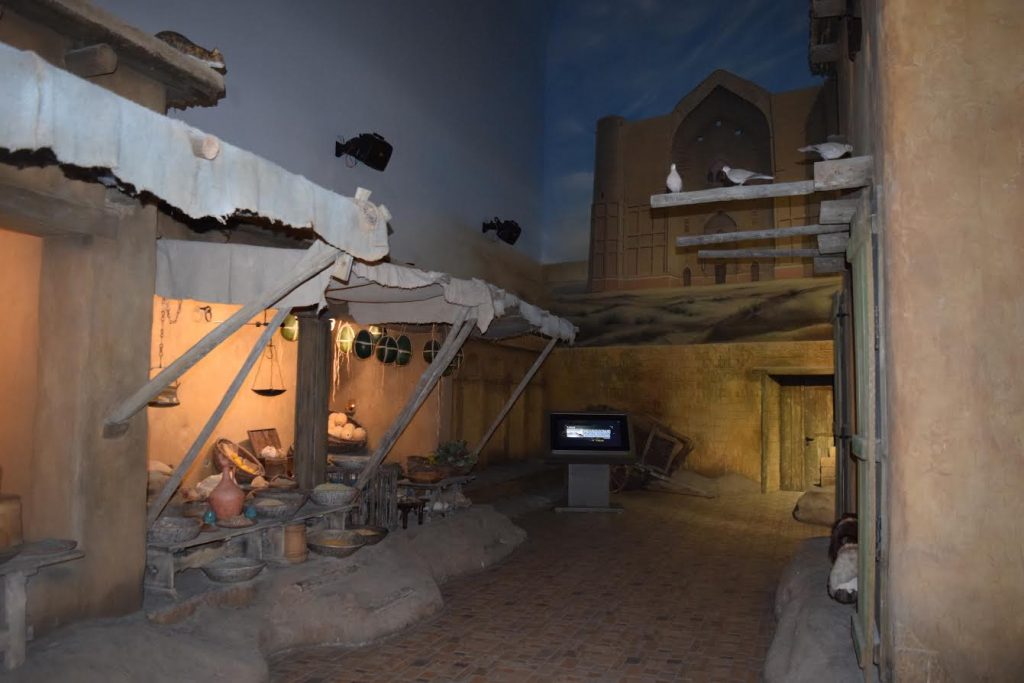 During our National Museum visit we were very lucky to meet Aliya, a student at Nazarbayev University, Aliya proved to be very helpful and important person of our trip, more on that a little later on in our trip report.
Also, while wandering around the city the next few days we came across a Greek-Ukrainian Catholic church in suburban Astana.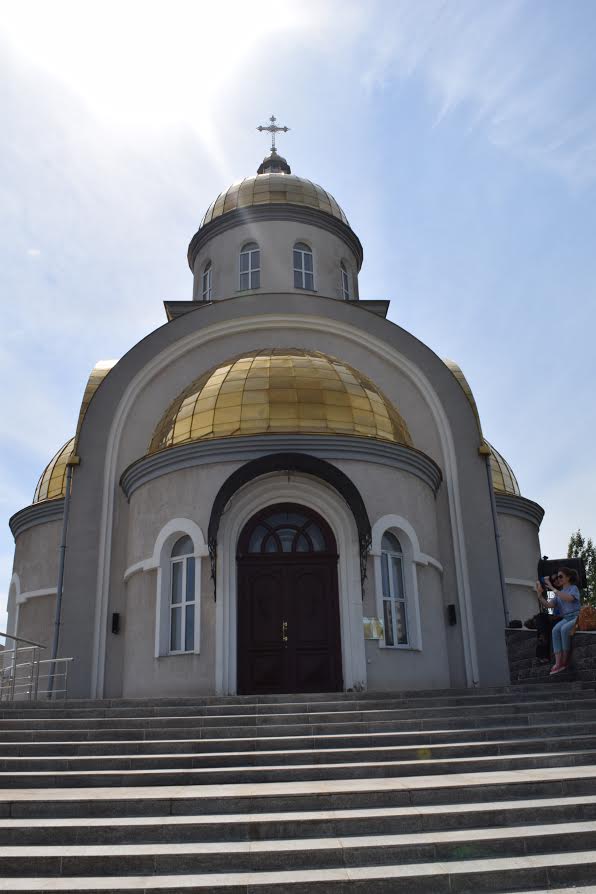 The next few days we wandered around Astana enjoying its vibe. We found Astana to be an interesting and much promising city. I wouldn't hesitate to say that there is a difference between the real Astana and how the Internet describes it. For me, Astana is still a city under construction. In every corner of the city you see big buildings being constructed. Even in city roads you see trucks carrying construction supplies and there are cranes in every block. I am sure that it will evolve really fast and in the next ten to fifteen years could be one of the greatest cities of our planet.
On the last day in Astana we headed to the train station to take the train to Almaty, Kazakhstan's old capital. Almaty is near Kyrgyzstan and China and a long 17-hour train ride, more than 1,000 kilometers away! Well, that was not a problem. We needed some extra sleep after the long walks of the last five days in Astana.
At that point I need to say that I have a passion for airports, train stations and sea-ports. The fact that in those places you have the opportunity to see so many different types of people of different backgrounds makes me feel excited.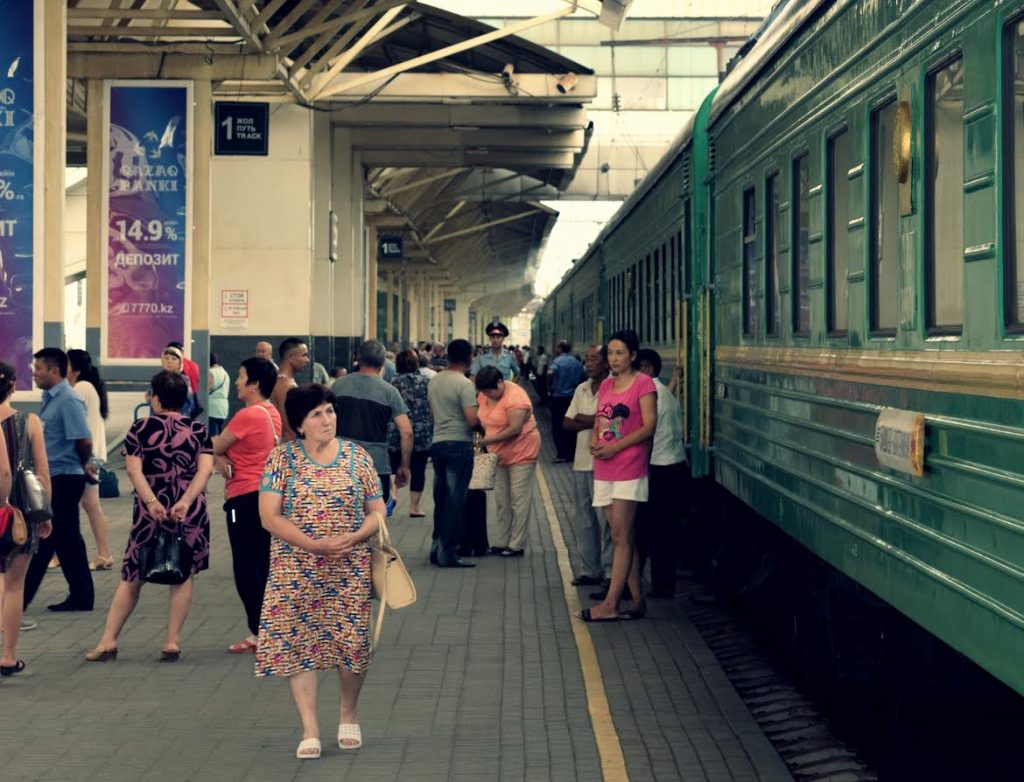 Of course, Astana's train station didn't disappoint me. During our wait, a train coming from Bishkek, Kyrgyzstan's capital, and heading to Russia's Yekaterinburg made a brief stop. Through the train windows you could see passengers of all ages in their beds; this was like a scene out of the old USSR times. Also, in all these Central Asian countries there is a common rule: "Everything needs to be just functional, no need for comfort and luxury". So, as you can imagine, all the passengers were packed in their cabins. There were also some old guys with bad tattoos on their hands and arms who seemed interesting to me. A teenager who was standing near me noticed that I was trying to take a photo of these guys and advised me to avoid drawing their attention. "Gulag!" she said to me. I understood and I followed her advice and clicked another interesting picture (above).
Off to Almaty!
The Talgo train that we used for our trip was very comfortable and modern. There were 2 beds in every cabin, two wide seats, hot water in every wagon and a simple restaurant for anyone who wanted to have a meal.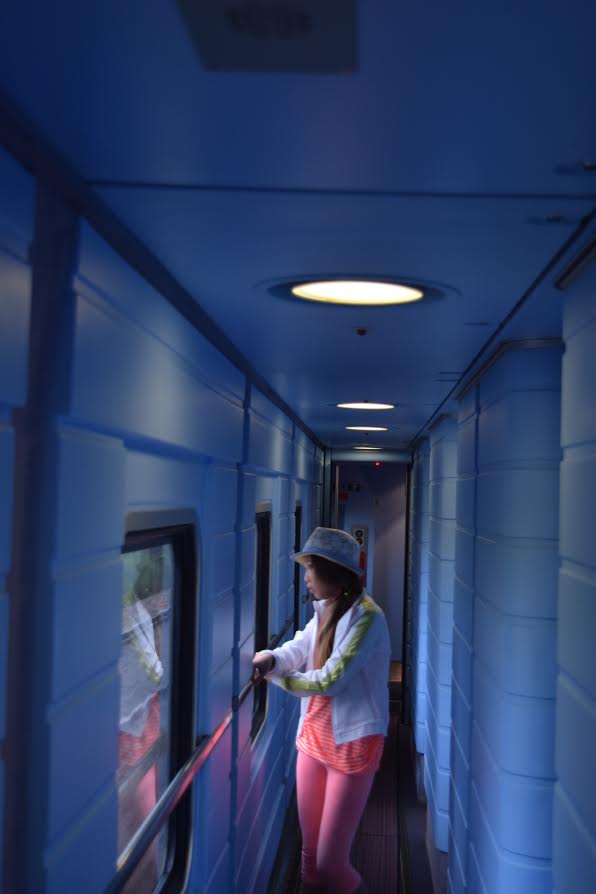 The morning Aurora in the middle of the Kazakh steppe.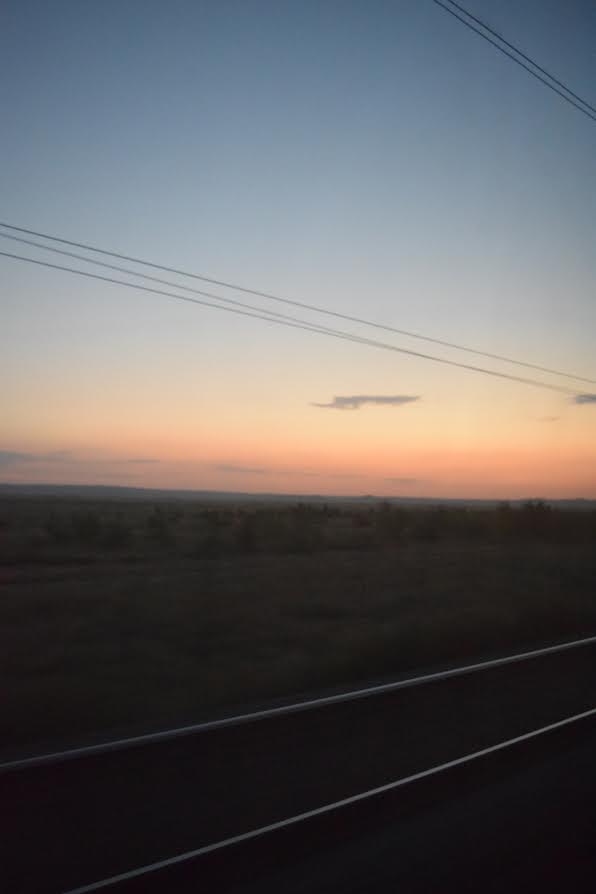 We arrived in Almaty in the early morning the next day. There were no taxis so we trusted an old guy with an old Mercedes to get us to our hotel. He could not speak one word of English. But to show us his kindness he tried to play some Western music on the radio. "Daddy cool" was one of the many hits that played on the radio and he was moving to the beat as he is trying to drive. Funny incident, thank God we arrived alive!
Our hotel in Almaty didn't make us feel as excited as the Ibis hotel in Astana. But it had adequate facilities and the breakfast was pretty good. Its name was Golden Palace and I arranged it through a Greek travel agency office that does some work in Kazakhstan and other Asian countries.
So, after arriving, we left our luggage, had some breakfast and went for a walk around the city. Almaty is way different from Astana. Here we felt that we were in the heart of Asia. The colors of the city and the climate are warmer and the characteristics of the people are more Chinese-like. Also, as we were getting deeper into Asia, finding people who could speak decent English was getting very difficult. We visited a beautiful park in the heart of the city, which had a very old Cathedral and a Second World War monument.
Ascension Cathedral (also known as Zenkov Cathedral), built in 1907, is one of the tallest wooden buildings in the world. And, one of the most beautiful, I would add. The interior is just astonishing. Actually, it got me so excited that I now realize that I forgot to take a picture of it, please forgive me.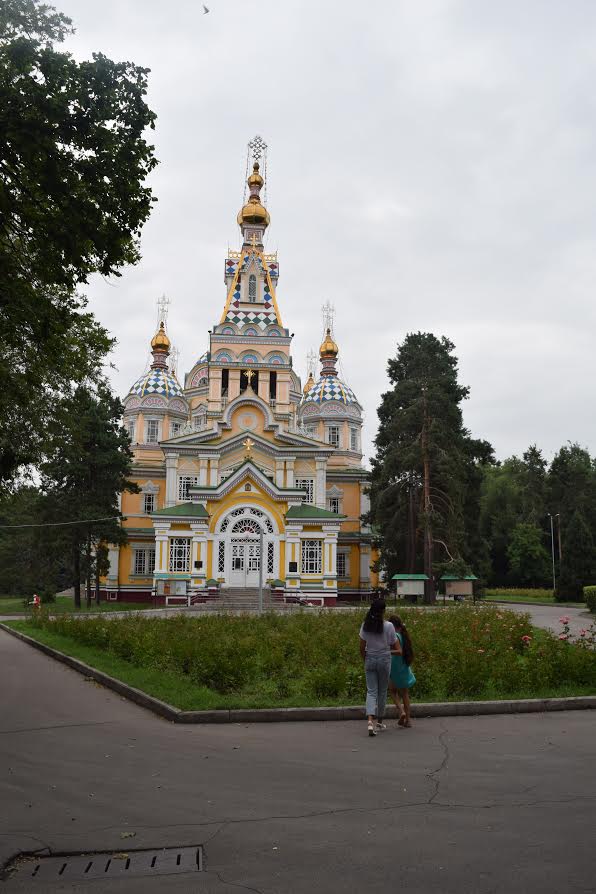 All the monuments below are dedicated to the Kazakh soldiers that fell on duty during the World Wars. The main monument is the one pictured below, which is known as "Panfilov's Twenty-Eight Guardsmen". On the base of the monument there is a sign written in Russian, which is translated as "Great Russia but we will never turn back. Moscow is behind us!" Lot of history and bravery behind this monument! As I have read lately, there is going to be a Russian movie dedicated to the twenty eight men and their contribution to the war incidents they were directly involved.
An afternoon in Almaty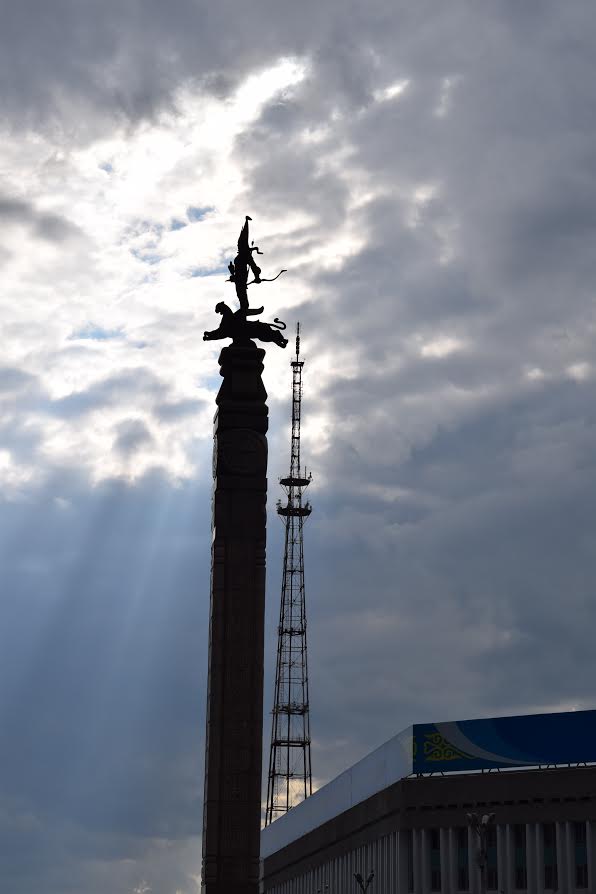 The monuments are interesting but the real reason why someone would choose to visit Almaty is the majestic nature you can find on the outskirts of the city. That's why we decided to take a 3-day all around trip. We will continue this journey in part Two of this trip report when TBB gets to it!
Thank you for reading my first trip report!
Nikos Papadopoulos is a private elementary school teacher in Larissa, Greece. He has already traveled to many European countries and has already been to Japan twice. His favorite city is Istanbul and he would love to live in Kyoto. His passion is traveling and wishes he could do what TBB does with miles and points but not really feasible in Greece. He is still searching for opportunities abroad to utilize his skills, visit and live and work in other places of the world, practice in writing freelance work and in general to gain new experiences.
TBB: We come from the same village just outside Larissa. His father is the family accountant for decades now. I think we are second cousins with his father but I am not sure, I need to ask my mother. If not second, for sure third cousins. Take it easy on him, this is his first trip report. I saw one of the pics he posted on Facebook and I thought it would be great for my readers to check it out as Kazakhstan is a country we are not really that familiar with. No Maldives or Vendoming trip reports to be posted here!
Check out my updated blog lists: Blogs I Love, Blogs I Like, Blogs To Ignore
TBB
travelbloggerbuzz@gmail.com
Follow TBB on Twitter @FlyerTalkerinA2
You can subscribe to TBB below, winners only!
Opinions expressed here are author's alone, not those of any bank, credit card issuer, hotel, airline, or other entity. This content has not been reviewed, approved or otherwise endorsed by any of the entities included within the post.