Just a quick Sunday post to keep up my Alexa ranking numbers you guys lol. Just a few things that caught my eye over the weekend, keeping it light…
TBB Blog Mission: To Entertain. Educate. Inspire. In That Order!
You can support TBB by applying for CREDIT CARDS, please consider doing your shopping with our AMAZON affiliate link and clicking/forwarding any of our Referral Links. Or click on the Amazon Banner on the right side, thank YOU!
100,000 Stars.  You have NOT seen anything like it, I guarantee it. Bonus if you are under the influence of substances, so trippy is unreal. Take the tour. You WILL learn so much!
Pets on Private Jets     You gotta be kidding me, check out this dog. I am sure it belongs to a Titan blogger!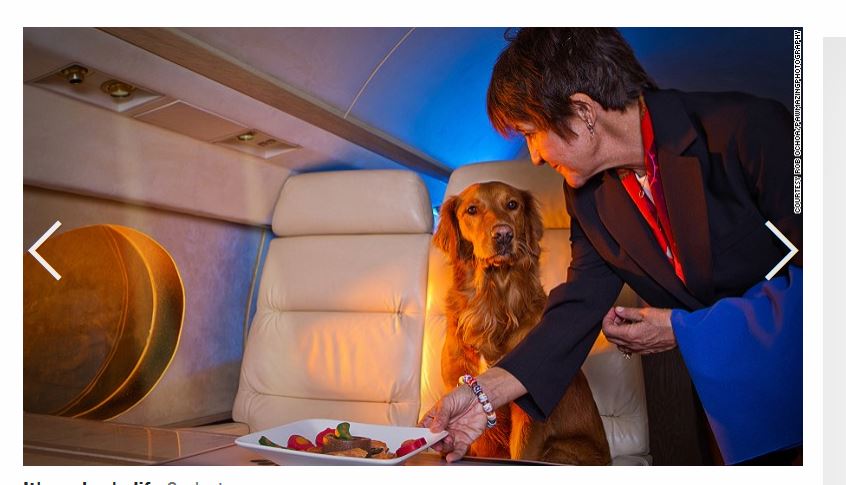 Wanderlust: a Genetic Basis to a Globetrotting Fanatic   –   psychologyblogaimee     Well, the gene's name is DRD4-7R  "this gene could be the motivation behind the yearning to travel, to move and to see the world: as it possibly did with our ancient ancestors."
The Friend  –   Esquire     This is one of the most gripping (and super depressing) reads in a long long time. You have been warned. How one guy coped with his wife battling ovarian cancer and his friend who stood by them. Please no whining about your late pre departure drinks!
All right, let's not end in that note. How about a short video of Alex Honnold climbing the Bugaboos.
Wow, Boarding Area ad revenue is way down. Which corresponds to what the industry publications and one of my clients (veteran in this industry) have been telling me, among others. Let's take this in the comments…
This just in the TBB newsroom!
TBB
travelbloggerbuzz@gmail.com
Join over 3,617 TBB followers on Twitter @ FlyerTalkerinA2 and add TBB on Google+