We bring you another TBB Buzz post with 2021 Amex offers, a great financial to-do list, the Capitol riot blowback continues, a recipe search engine, we travel to more places, learn more about the amazing octopus, we listen to an amazing message by Arnold the Terminator Governator, a must read article about the current state of (crazy) investing, we learn how scams work with unemployment insurance, not much to add about Covid today as the numbers continue defying gravity, a great article about the new geopolitics of China, learn more facts and holy crap, it has only been 11 days in 2021 and it already feels like 11 months!
TBB Blog Mission: To Educate. Entertain. Inspire. In That Order!
Support TBB by applying for CREDIT CARDS or visiting our

LINKS

or Donate

You like my blog? Send a link to someone please!
BLOG HOUSEKEEPING:

This goes out to subscribers via email the day it is posted at 8 am. After that I may add something new in the body of the post and I indicate it like this: Update.
If you are not into the frequent flyer miles/points game please feel free to skip the MILES & POINTS and most of the BLOG BUZZ section.
Stay positive, test negative!
TOP PICKS
Top picks are not excerpted at all. I recommend you find time to read every word!
WOW!
Arnold Schwarzenegger's message to fellow Americans
This is here for a reason, a voice of reason in a completely upside down investing landscape…
What We Already Know About Investing in 2021
Scammer in Nigeria shows over Zoom how he does it…Yikes!
How scammers siphoned $36B in fraudulent unemployment payments from US
MILES & POINTS
HOT CREDIT CARD OFFERS: 75k Chase Ink Cash, 75k Chase Ink Unlimited, 70k Chase United Explorer, 100k Chase Ink Business Preferred, 60k Chase Sapphire Preferred, 80k for all three personal Southwest cards, 60k Citi Premier, 65k AA CitiBusiness Platinum Select, 50k AA Citi Platinum Select, 20k Chase Freedom Flex & Chase Freedom Unlimited, 75k Amex Platinum, 60k AMEX Gold, 50k Chase World of Hyatt, 150k AMEX Hilton Aspire, 130k AMEX Hilton Business & Hilton Surpass, $300 AMEX Blue Cash Preferred, $300 AMEX Blue Cash Everyday, 140k IHG Rewards Club Premier, 100k IHG Rewards Club Traveler, 100k AMEX Marriott Business, 125k AMEX Marriott Bonvoy Brilliant. Please use my Affiliate links.

If you do not see a credit card with my affiliate links, perhaps I could refer you? Contact me please, thank you!
My REFERRAL links for the 100k Chase Ink Business Preferred, 75k Chase Ink Cash and 75k Chase Ink Business Unlimited.

These offers all expire on January 13: 125k Amex Bonvoy Brilliant (and Platinum status), 100k Amex Bonvoy Business (and Platinum status and $150), 70k Chase United Explorer, 140k Chase IHG Rewards Club Premier, 100k Chase IHG Rewards Club Traveler.
Newbies: Look at some of the credit card offers above…A bank will give you as a signup bonus thousands of miles/points for (sometimes) a no annual fee card or a card that waives the annual fee in the first year. You apply, you get approved, you get a card in the mail, you set up your account online, you do the minimum spend required and BOOM, you get thousands of miles/points in your account. After a year you get to decide if you want to keep the card. If it an annual fee card, you should call the credit card company and say you are thinking about canceling the card and ask if there are any retention bonuses. I have had several Citi American Airlines credit cards in my household and every year I always get statement credits equaling and sometimes surpassing the annual fee! In the meantime, you use the card and earn points for purchases with it. Sometimes, you earn more than 1 mile/point per dollar. At the end of the month you ALWAYS pay the credit card bill IN FULL. No, your credit score will not get killed; on the contrary, after several months it will likely go higher. You can then use the miles & points you earned to sometimes travel for free. It is not rocket science, it is just attention to detail, discipline, organization and good money skills. At this point, I would like to thank the US banks for awarding my family with tens of millions of airline miles and hotel points over my hacking career and I wish we would get back to the old days when the signup bonuses may have been smaller but the awards would get you A LOT further than these days.

Without much travel going on and banks buying gazillions of miles and points from the airlines and hotels to keep them afloat, it is not a coincidence that we are seeing really excellent travel rewards credit card offers with juicy signup bonuses. Which remains the "heart" of this hobby. Enjoy it while the going is good I guess. Here is American Express: Guide To All Of Their 2021 Spending Offers & Benefit Enhancements.
I can gift a reader Hertz Gold Plus Rewards President's Circle elite status until January 31, 2022. All I ask is that you post a comment or email me and tell me one thing you like and one thing you would like to see my blog improve. I will pick the one that moves me, so to speak. I will then contact the winner with the information I need. If you post a comment in this post, please leave behind your email address (not seen by anyone else) so I can contact you. I will not do anything else with your email address, I don't do spam shit.
TRAVEL
Looks like the airlines all have had it with them emotional animals: JetBlue Joins American, Alaska in Changing Rules for Emotional Support Animals.
There are some wonderful places in this list! 52 Places to Love in 2021. Among them, Isfahan in Iran which I visited in 2016 and sometime this decade I will finish the trip report lol!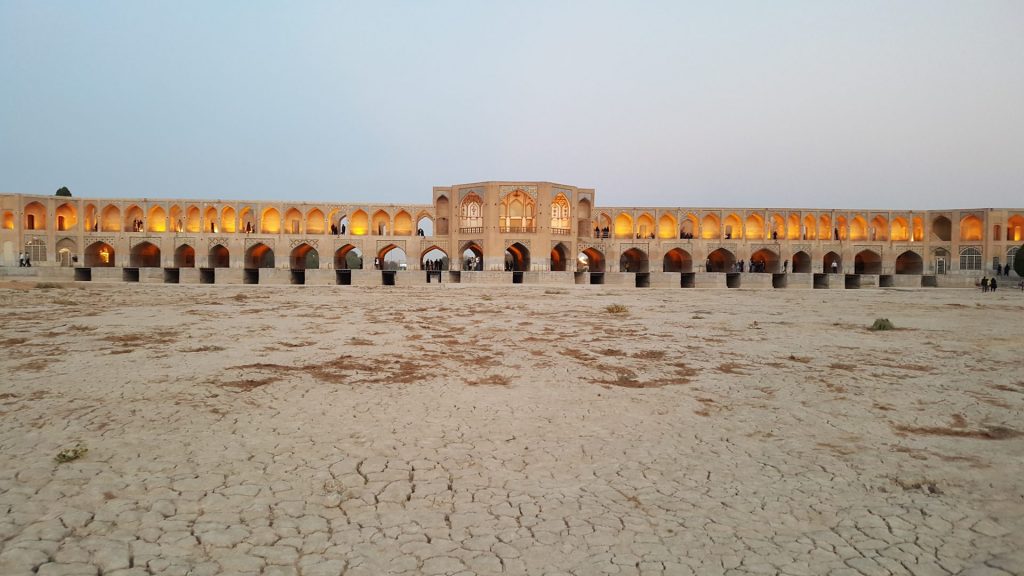 Meanwhile, there was a huge snowstorm in Madrid!
For some reason, it was a slow weekend as far as travel goes without much material worthy to make the cut to make it into my blog, so please allow me to bring you the picture of famous Chapel Rock at Pictured Rocks National Lakeshore in the Michigan Upper Peninsula from our road trip this summer…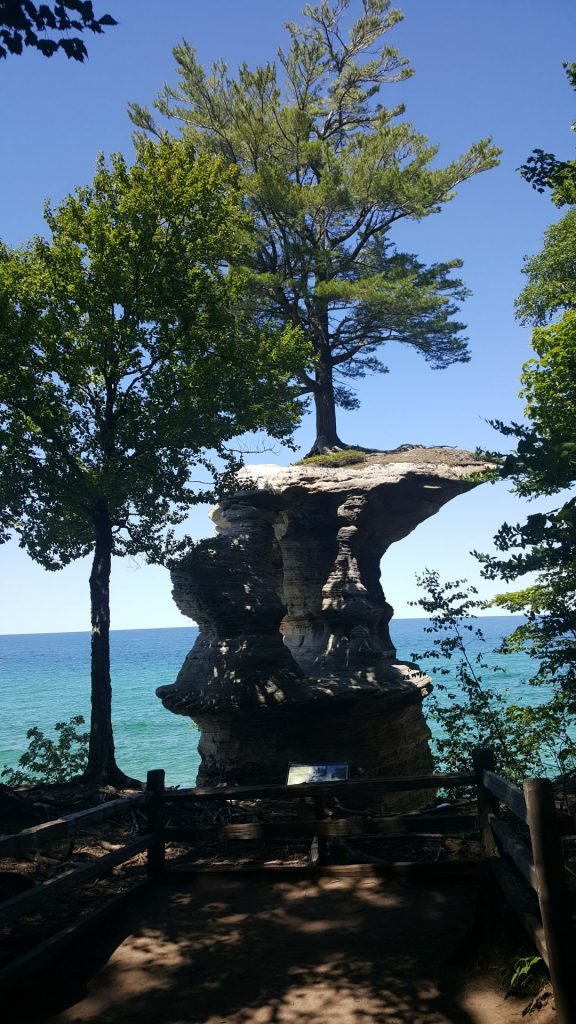 COVID-19
Meanwhile, another one! Another new coronavirus variant found in Japan.
Meanwhile, Facebook friend posted he has Covid. I never liked his pictures from his recent trips smh. This is not the time to get out there people, have some respect for the exhausted medical professionals in jammed pack hospitals WTF!
Email from my doctor's office. "We don't have any vaccines, stop calling us please!".
We keep breaking new records, it is beyond depressing…
PERSONAL FINANCE
This is a really good to-do list to get your financial house in order: Your 2021 Financial To-Do List.
And here is another list of 15 easy financial wins. And we are all about REAL winning around here! 😉 Easy Wins. If you are not doing #2 at least, you should leave now!
Stop listening to people online bragging how they got rich with Tesla stock and Bitcoin. Actually, just stop bragging about anything! Ok, maybe it is okay to brag a little about your kids or grandkids but I would stop there. And DIVERSIFY! Because…
CURRENT EVENTS/POLITICS
I am still angry about what happened on January 6, a day that will live in infamy!
You know, when you lose Pinterest, you realize you must be tired of so much #winning LOL: All the platforms that have banned or restricted Trump so far. And the blowback continues in vengeance and I love it! No fly lists, fired from jobs, companies abandoning the Trump campaign, its entities and the politicians who objected to the continued lies of a stolen election and more, keep them coming! And lock them all up, this can NOT be forgotten! And all the assholes rampaging our Capitol and causing so much destruction and death and damage internationally for a very long time…at least it is time to pay now mfers…you weren't so bright, you didn't think this through hey? Just like you were so angry at the BLM protesters for rioting, why would you be treated so differently huh?
Warning: This is a disturbing video. These people must pay. More importantly, the sycophant enablers! Inside the US Capitol as Trump supporters storm building.
This is a running list of all of Trump's atrocities, 1,046 and counting. Warning: It is yuge! Lest We Forget the Horrors: A Catalog of Trump's Worst Cruelties, Collusions, Corruptions, and Crimes.
I found this here and it just sums up perfectly what I always wondered about these people:
ODDZ & ENDZ
We are now entering BLOG BUZZ, a section for advanced hobbyists and veterans of this fast imploding hobby and also a section where I go on and on about some stuff that happens in my life because it helps me feel better about myself.
Grant lays out the rationale behind the fact He Paid $3,820 in Credit Card Annual Fees in 2020 – Was it Worth it?
Looks like Virgin Atlantic did not like all the negative press and will get to do this after the pandemic: Kinda Good News! Virgin Atlantic Rolls Back Some Points Devaluations.
Hilton Diamonds were supposed to gift Gold status, I never got the email. I have Diamond status from the Amex Hilton Aspire card. Anyone else, what to do?
My running recovery had a relapse from Level 3 to Level 2 of ramping it up progress sheet I am following. So frustrating, seeing the doc for follow up visit in ten days, leaning towards to tell her to give me that cortizone shot, if I could get 3 good years out of it like last time I am in!
And I leave you with this…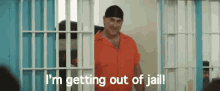 Follow TBB on Twitter @FlyerTalkerinA2.
You can subscribe to TBB below, winners only!
Opinions expressed here are author's alone, not those of any bank, credit card issuer, hotel, airline, or other entity. This content has not been reviewed, approved or otherwise endorsed by any of the entities included within the post.