We bring you a way to see AAdvantage partner awards online, visit undiscovered beaches and throw things Festivals, enjoy higher Amex offers, go off-the-beaten-path again, go have a latte in Saudi Arabia, meet a coin washer, make a stand about science, see where your tax dollars go, look at some amazing Sony World Photography winning entries, bitch about the credit card/crack selling that never stops & more!
TBB Blog Mission: To Entertain. Educate. Inspire. In That Order!
Reminder: TBB Blog reader meetup in Fort Lauderdale on April 29 at the Westin Beach Resort
I finally started on my 2016 summer Asia trip report as TBB worthy stuff has been drastically cut this week, not sure what is going on. TBB curates content found around the blogs to bring you here in one post a day. When I don't have enough, I am forced to work on trip reports which are ridiculously time consuming. Anyway, here is my trip report with my family summer trip in Asia hacking totals and a rather mediocre experience flying Japan Airlines in Business Class.
Lets get back into the normal groove here…
The maddening trick to display AAdvantage Partner Awards on AA.com. I guess I had not noticed as I always used the Advanced Search feature…but here you go, you are welcome. Son wants to visit Korea December 21 or 22 and return January 3 or 4. If you have any suggestions on how to burn AA miles (Economy, good for him, it makes him stronger, lol) please let me know.
Chase Sapphire Reserve for dummies. Good post for beginner new cardholders.
Register for Hilton's new promotion Go More Get More. Earn Double Points on every stay at 4,900 hotels when you sign up and complete a stay from May 1 through August 31, 2017. Have Diamond Status? You will earn Triple Points on every stay from May 1 through August 31, 2017.
You hardly see any trip reports from Saudi Arabia, so I got one for you. Apparently, you can find plenty of Starbucks there!
23 Off-the-Beaten-Path Experiences for Serious Travelers. An AFAR list, some interesting places in it for sure.
The best undiscovered beaches in the world. Not sure Zakynthos is undiscovered but most of the other places mentioned were to me.
The Purpose Of Life Is Not Happiness: It's Usefulness. This made a lot of sense to me and, in a sense, my blog expresses this perfectly. Educating, entertaining and rarely inspiring. Occasionally whining about the unfairness of this atrocious online business environment where atrocious fuckery is awarded. Did you know that people still ask me "So, The Points Guy makes money from credit cards?". Answering that with an explicit WTFish swear word, followed by "Yeah" really pleases me and confirms my blog's usefulness 🙂
Did you know there is a "Coin Washer" job?" Because I sure did not! There is this guy working at the Westin St. Francis hotel who has been doing it for 31 years. Nobody blogs about stuff like that, how can you add a credit card affiliate link to this?…Oh wait, Titan bloggers will find a way I am sure, sad!
Science is a fundamental part of America. With all the craziness going on, attacking science is just so ridiculous it makes me mad as hell and I am going to blog about it some more! Very moving short video.
Your personal finance fix of the day: When Holding is the Hardest Part. This is an absolute gem, I don't know how this guy does it, keep writing such great content all the time!
8 Festivals where people go to throw things at other people! So much fun. I knew most of them but not all. Tuna throwing in Australia, really?
Must click. The 2017 Sony World Photography Awards Winners. I said must click, click it!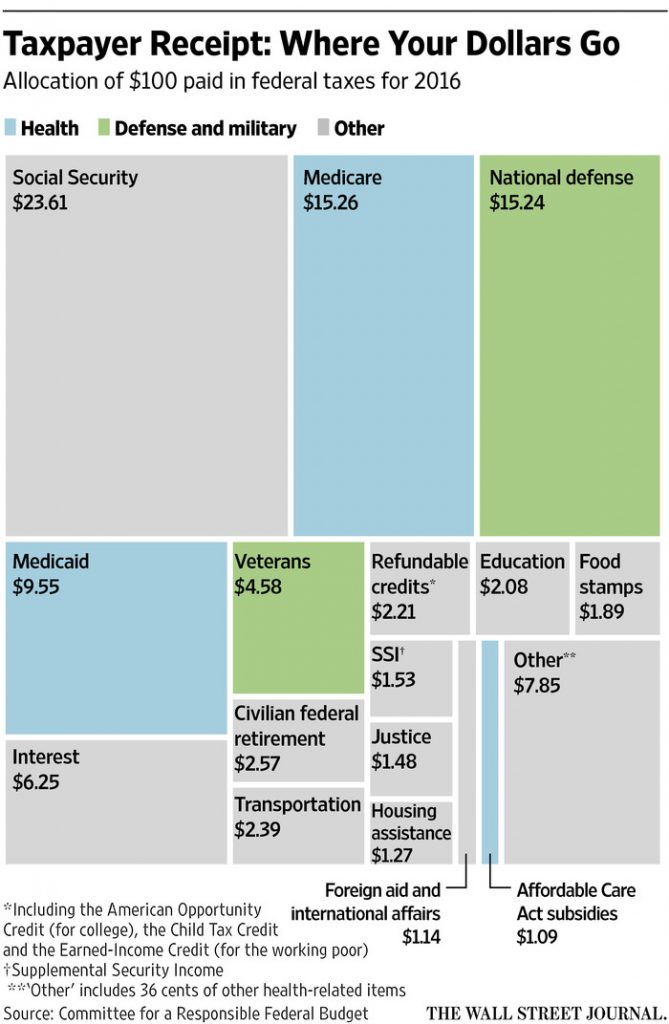 This section is for advanced level hobbyists and veteran blog readers & personal rants & stuff
Here we go again with them incognito higher Amex offers. Your friendly blogger goes out of his/her way to tell you that the signup bonus is limited to once per lifetime of card, right? Riiiight?
Has the miles and points blog space hit a wall? I am not finding much of worthy content to curate here for you. The obnoxious endless posts about United 3411 post keep coming. Recurring sales of airlines. And crappy GetAway deals and Amex offers. Numerous credit card sales pumping. REALLY bad writing reigns. Totally unimportant crap that makes no difference whatsoever for humanity. Headline clickbait galore. I could go on….It's just a sad state of affairs….Sometimes going through all these blogs in Feedly I barf…Well, I wish that was true as I would lose some weight if that was the case. But I just feel disgusted…
Take a look at this hand picked collection of posts designed primarily for one thing: To SELL bank credit cards because of the sales commission dinero! Amazingly, Million Mile Secrets managed to stick thirty 30 affiliate links in a post informing readers that there is (another) JetBlue sale, unbelievable! And guess what Mommy Points will post next, the best Amex credit card to buy _______ (enter a card that can pays her very well). And it's not going to be an incognito offer (see above link) because that would mean more points for the reader and less dinero for her #sosad.

Noob Traveler quit it appears but now writing at another "highly" regarded "expert" site pumping credit cards…Can we see more consolidation please?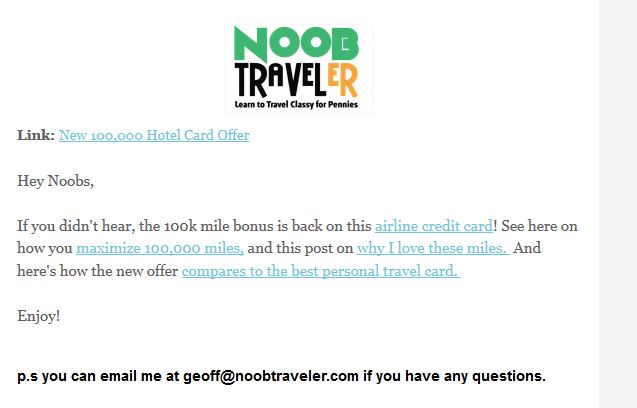 I learned at DansDeals that the Amex Everyday Preferred credit card will no longer be offered to the affiliate channels after today. So, I wake up bright and early as I usually do and get hit with the first pump of the day. By Points, Miles and Martinis: "Amex EveryDay® Preferred Credit Card American Express Great Spending Benefits". I swear this site never misses a minute on how to pump their readers in every post #WOW.
And I leave you with this…What Ideal with every day to find you the good content to bring you here, you are welcome.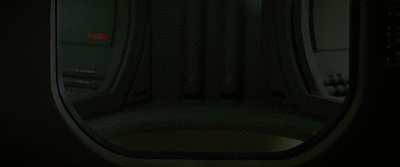 Check out my updated blog lists: Blogs I Love, Blogs I Like, Blogs To Ignore
TBB
travelbloggerbuzz@gmail.com
Follow TBB on Twitter @FlyerTalkerinA2
You can subscribe to TBB below, winners only!
Opinions expressed here are author's alone, not those of any bank, credit card issuer, hotel, airline, or other entity. This content has not been reviewed, approved or otherwise endorsed by any of the entities included within the post.