And it begins, the long awaited travel hacking trip report taking Asia by storm with mi familia in the summer of 2016. Did this get you excited? You won't believe what comes next, lets do this!<————–first exclamation mark strategically placed, there will be more, you have been warned!<———-second dot.
TBB Blog Mission: To Entertain. Educate. Inspire. In That Order!
See Part Two: Conrad Tokyo and Exploring Tokyo
See Part Three: Hong Kong For A Day With Son
See Part Four: Family Gathering in Sitiawan, Malaysia
See Part Five: Kuala Lumpur Doubletree & Korean Delta Business Class Flights
In the summer of 2016 we decided to spend our precious vacation time in Asia. My father in law was turning 80 years old and his kids (including my wife) decided to throw a big party in his honor. So I sent my wife and daughter there first while I took my time to get there with stops in Tokyo and Hong Kong to satisfy my travel addiction. In the meantime, our son was spending two months studying in Hong Kong so I stopped by to see him and we flew together to Kuala Lumpur. We spent several days all together and then son flew back to Hong Kong to continue his studies while I took my sweet time returning back to the US . My wife and daughter stayed in Asia and went on for two weeks to Southern China to be with my daughter's dance tour group. It all worked out great actually. Hey, we like to keep it challenging!
So, here is a list of what miles and points were used:
110,000 Delta Skymiles for two Business Class tickets from Detroit to Singapore (flying Delta and China Eastern via Tokyo and Shanghai)
12,500 Delta Skymiles for one way Economy Detroit to Newark for son
35,000 AA Aadvantage miles for one way Economy ticket Newark – Hong Kong on Cathay Pacific Coach for son
50,000 AAdvantage miles for one way Detroit to Narita/Tokyo via Dallas on AA First & JAL Business
30,000 AA Aadvantage miles for one way Tokyo Narita to Hong Kong on Cathay Pacific Business Class & to Kuala Lumpur on Malaysia Airlines Business
2 Free Nights at the Hilton Conrad Tokyo using Citibank Hilton Reserve signup bonus
160,000 Hilton HHonors points in the Hilton Conrad Tokyo (for a total of four free nights)
1 Free Night at the Hong Kong Intercontinental using the IHG Rewards Club Visa anniversary night
21,375 Barclay points to reimburse two nights at the Kuala Lumpur Doubletree (upgraded to fantastic suite as Diamonds)
20,000 British Airways Avios for one way Business Class from Hong Kong to Tokyo Haneda for son (side trip while studying)
70,000 Delta Skymiles Business Class from Kuala Lumpur to Seoul to Detroit on Korean Air & Delta
55,000 AA miles for one way Hong Kong-JFK-Detroit on Cathay Pacific Business & AA First for son
70,000 Delta Skymiles for two Economy tickets from Kunming, China to Detroit (flying China Eastern and Delta via Shanghai and San Francisco)
Total miles/points used: 633,875
Total free hotel nights: Seven
We paid to fly from Hong Kong to Kuala Lumpur together with my son on Air Asia. We got him a ticket to fly back to Hong Kong on Air Asia as well. He paid his own one way ticket from Tokyo Haneda to Hong Kong on Hong Kong Express Airlines (not sure about the name, does not remember, I smh). He does remember that "it sucked". You need to teach them young ones the value of miles and points as he much highly preferred going to Tokyo in Cathay Pacific Business Class.
My wife and daughter bought own tickets from Kuala Lumpur to somewhere in Southern China and then flew a few local airlines to different cities ending in Kunmig KMG. That part of their stay included a few nights at an airport hotel in Kunming recommended by a TBB reader which worked out very well. The rest of our nights we all stayed with family while wife and daughter were hosted in dance team group members' homes. A grand time was had by all! Not all free but hey, we'll take it!
The interesting thing was that we all left in different times within three days! Son left first on Wednesday June 15, the girls left the next day on June 16 and I left on Friday June 17. The really sad part starting out this trip was that I arranged for our awesome cat Fluffy to go in peace at our vet's clinic late on June 16 because I did not want them to experience it. Letting go was so damn hard but it was time, we miss our cat who kept us company since 2001. Maybe one day I will do a post about Fluffy, he was the greatest. Lets have a moment of meows, thank you!
So, lets start…it's about time! Full disclosure: I move very slow with these trip reports. I expect this to be finished in 2017 and the Iran trip report to appear before 2020 so…be patient!
The AA flight from Detroit to Dallas in "First" class was exactly what you thought, so uneventful I don't remember anything at all from it! Them 6 am flights are always a good idea at the time booked but, oh man, they are so so brutal!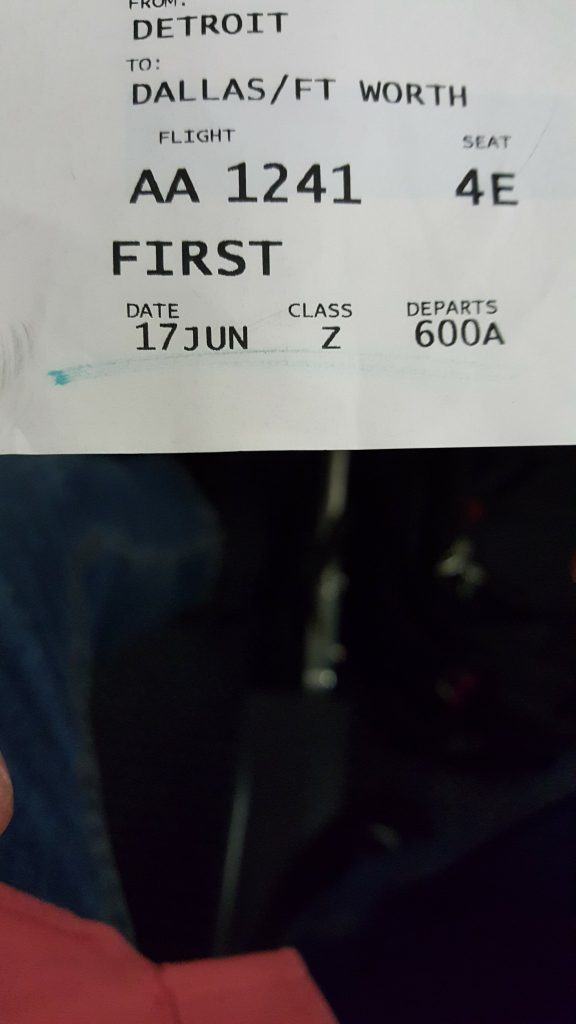 Wait, the omelet was pretty darn good for US domestic standards that is and you could not ask for better weather. No delays ahead for sure, well you never know but it sure looked good!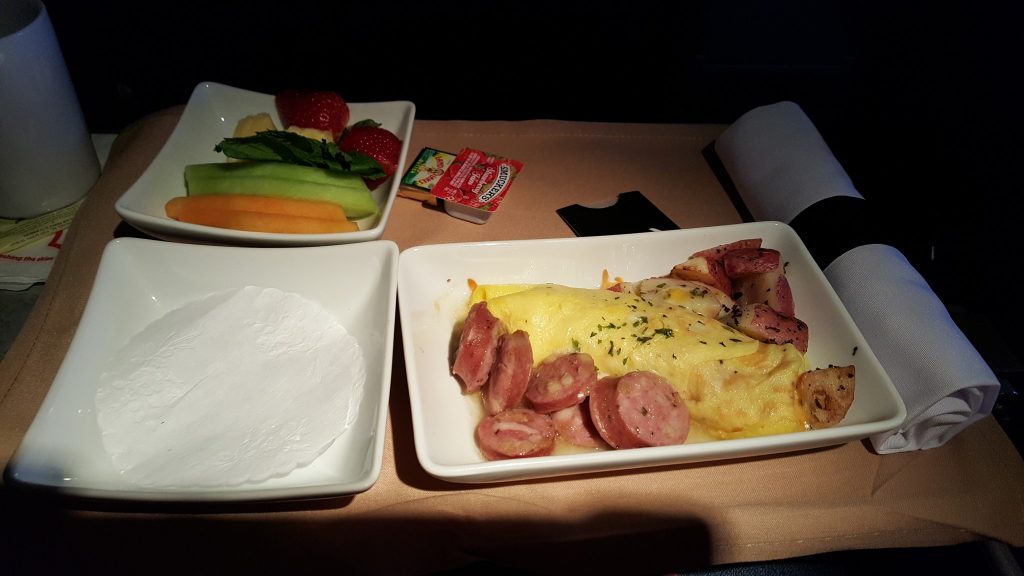 Of course I spent my time at the glorious Amex Centurion Club in Dallas eating and drinking away. A long time ago I flew there so I can "review it" in my usual style. I tell you , I am no typical blogger kissing corporate asses…Perhaps, this is why I don't get invited in bank events for free, I pay my own way, so sad #notreally. I ran into two travel friends and we had some drinks while we talked about blogs and miles and ripped on Trump and stuff like that. I am getting really tired of this lounge, too busy and the food is just not very good in my opinion. But the mixed drinks are great!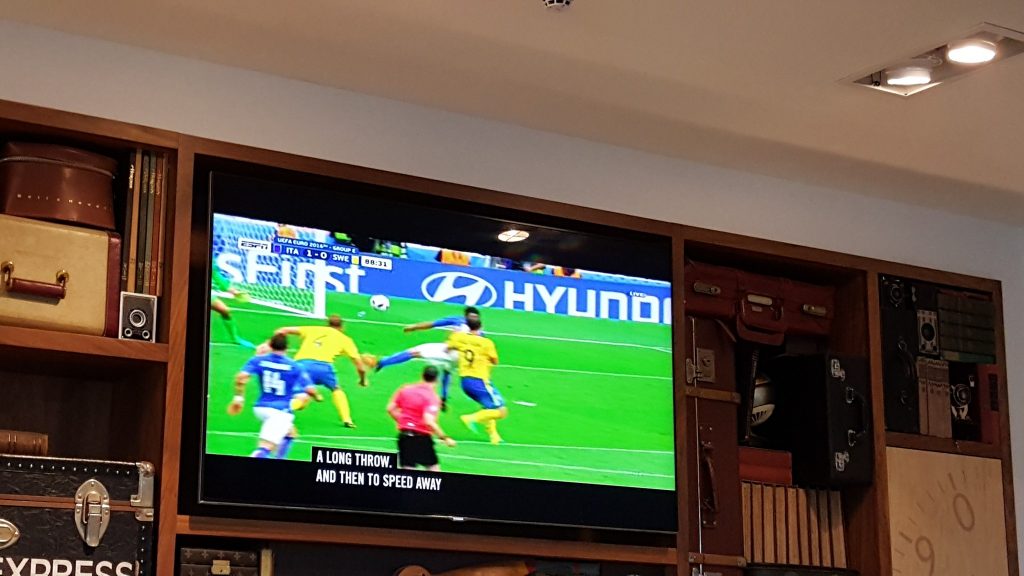 We then had to go to our gate to get on Japan Airlines flight 11 to Tokyo Narita. Business Class. First time trying out this "product". If there is one pet peeve I have is calling a flight "product". It just sounds so WTFish, like I am an expert on something. I just burned some miles, that's all. So, I lined up with all the other seemingly important people who paid thousands of dollars for the privilege and here I am burning AA miles. There is a certain addictive satisfaction to this, it never gets old!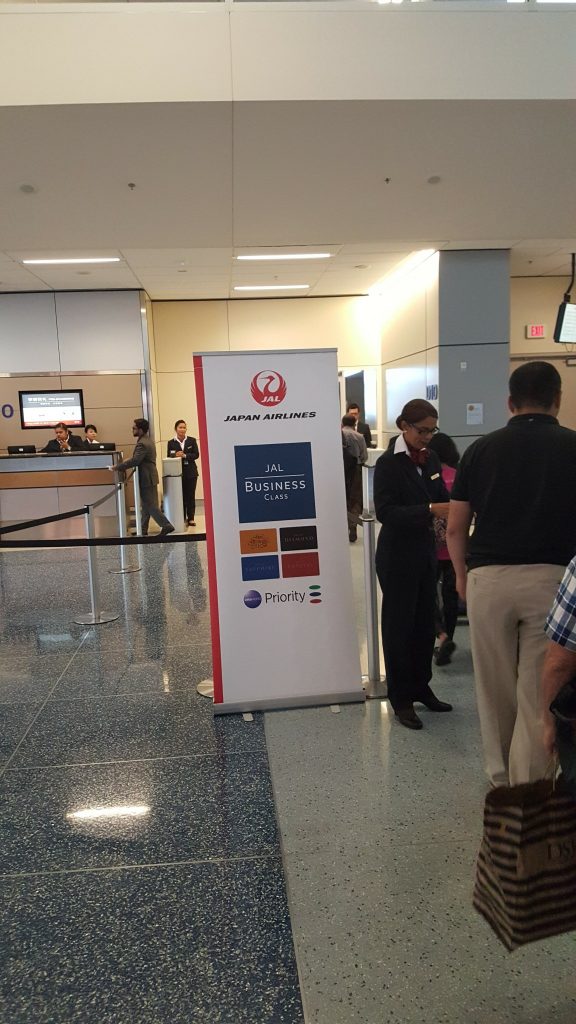 Here is the bird taking me to Tokyo. I am no airplane geek. It is not the A380, okay? My record locator paper says it is a 788. It looked nice.
Hello Business Class seat, how are you? First impression was pretty good but, you know, I had better.
I was on the seat at the right with aisle access. I love the aisles so I can escape to the bathroom quickly without interrupting anyone. I could go on about every darn little feature of the seat…but I find that stuff excruciating, there are other blogs that go on and on about stuff like that boring me to pieces so I won't do the same.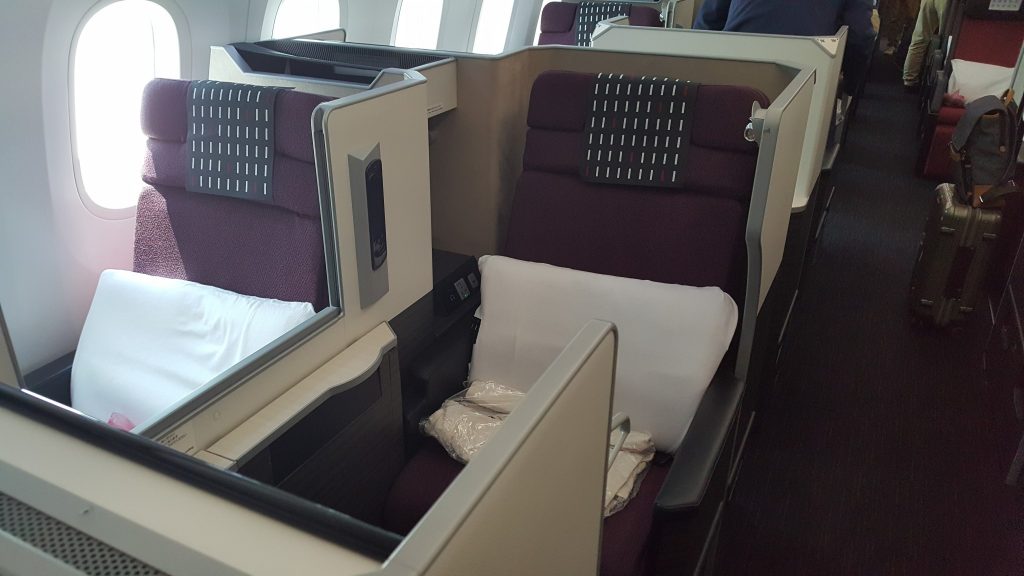 I believe every business class seat was taken, business must be pretty good.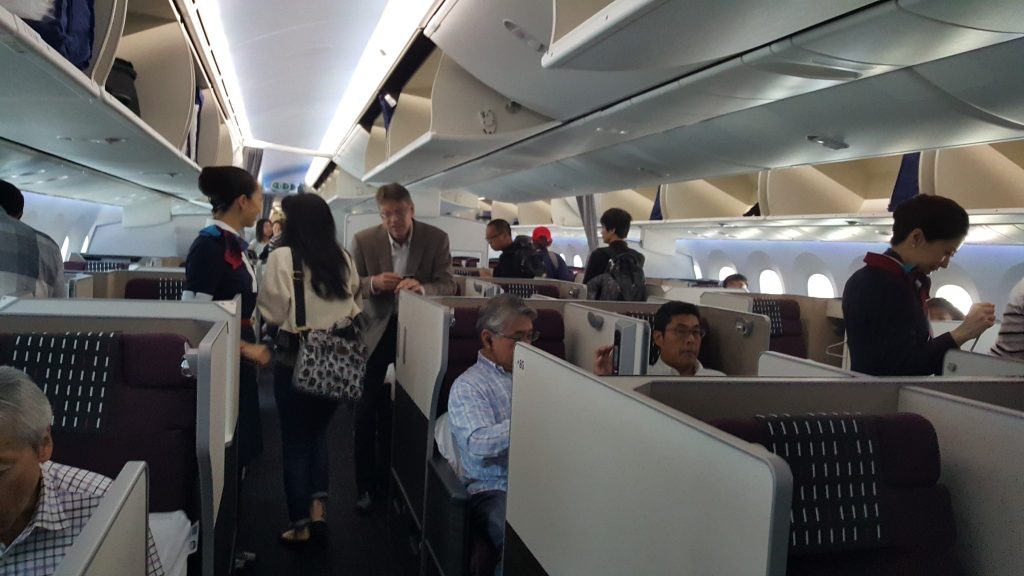 The obligatory menus to make you jealous are next. I had everything. If it did not contain shrimp I ate it. With red wine. Because this is how I roll!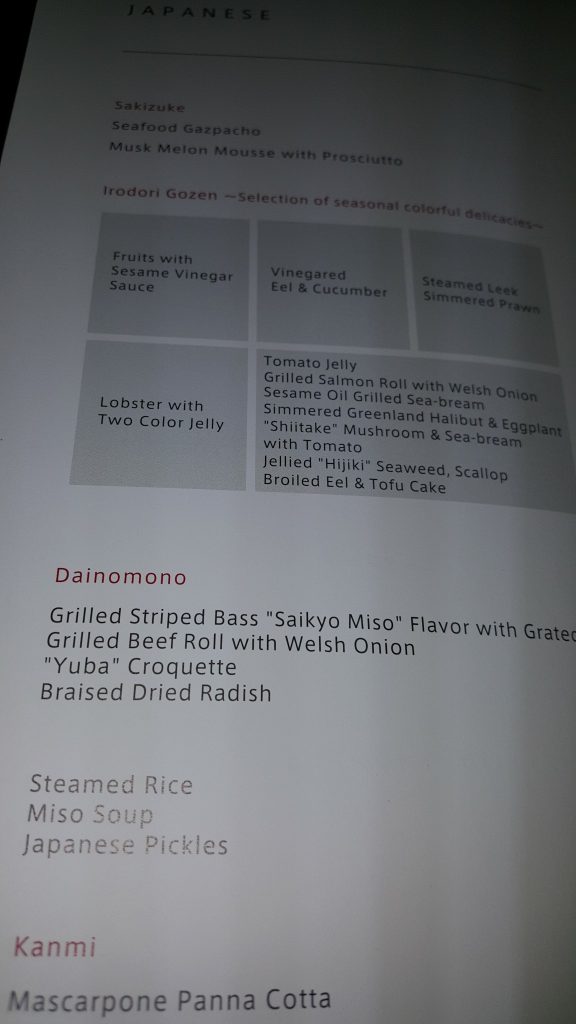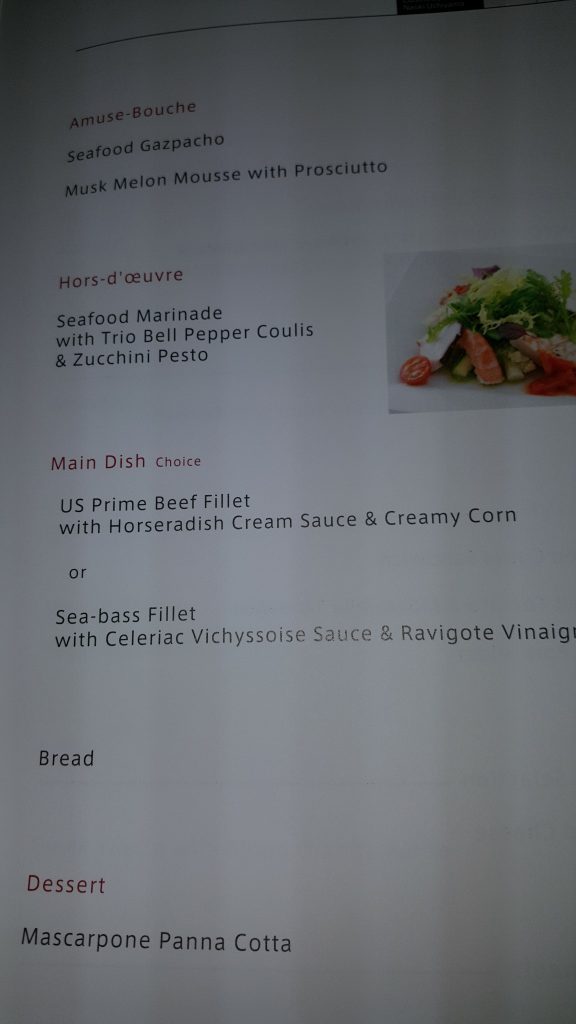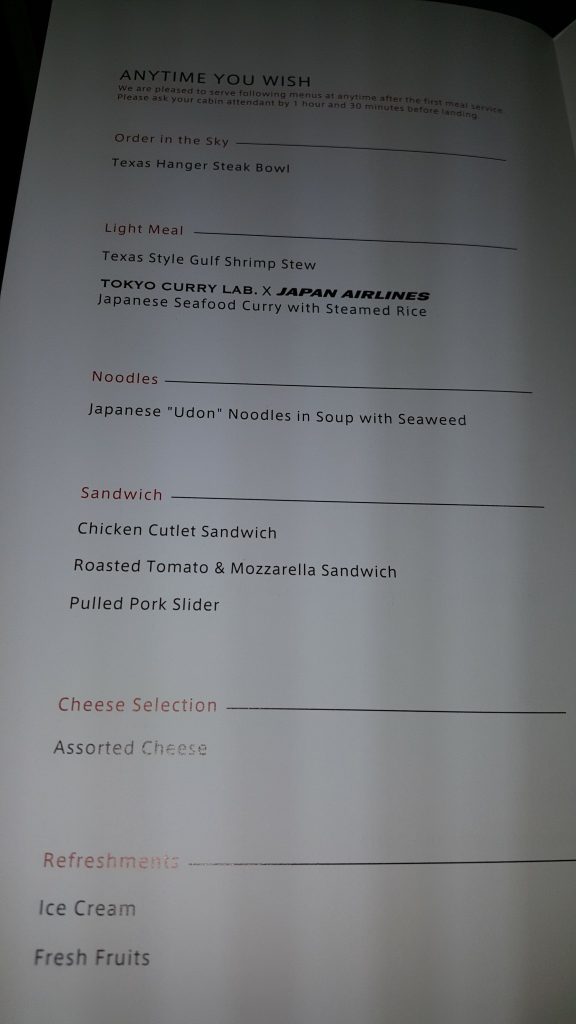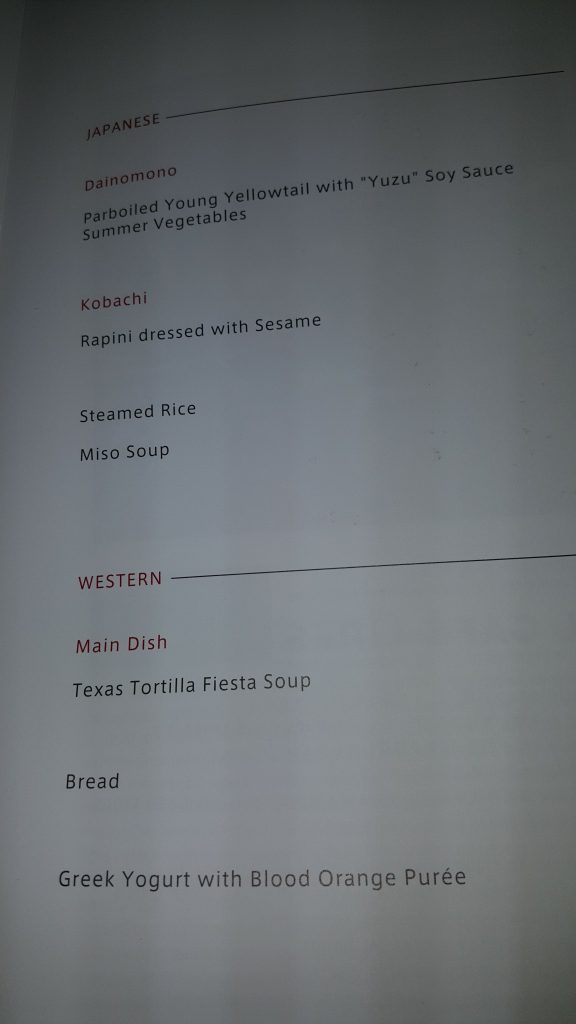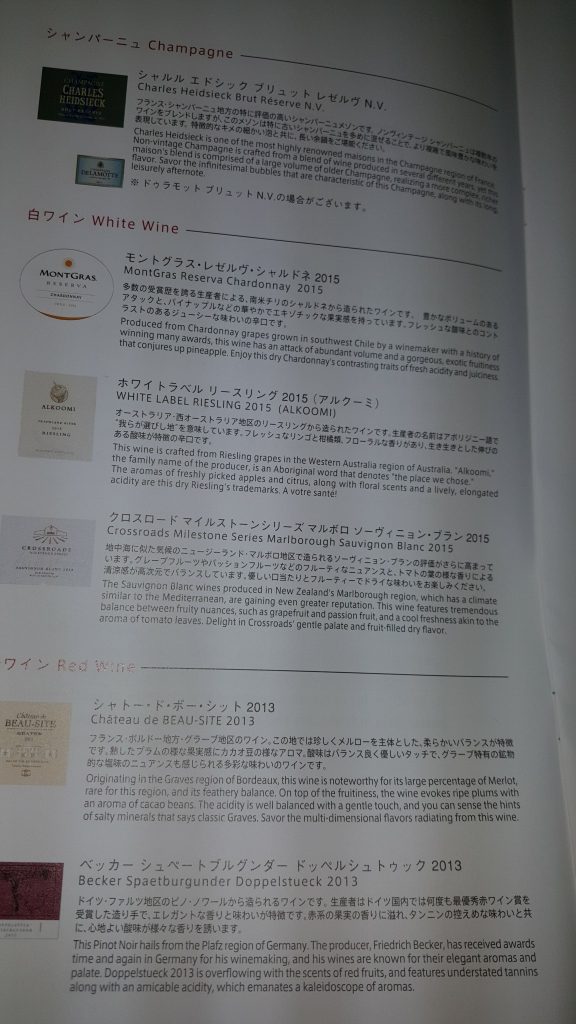 Lets get the party started, hors d'oeuvres. They were okay. Ok, I am not going to hold back. Maybe my expectations were too high? I found the food on Japan Airlines average to less than average. And I usually enjoy Asian foods. Just did not have that flavor…bland tasting all around. No, I did not complain of course.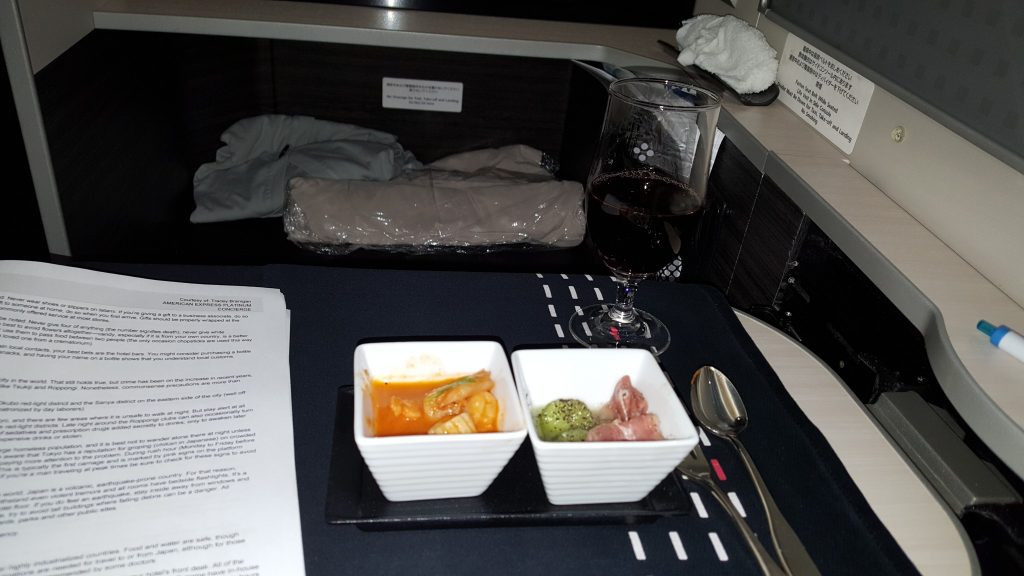 Me and my brother are not good in front of cameras. We joke that each other is worst in pics and the other comes second. I mean, look at this, I look so awful…Perhaps waking up at 3.45 am to catch a 6am flight, eating and drinking at the DFW Centurion lounge and eating those two things in the pic above probably did not help. At all as you can see. Please hold the boos, thank you. I tell you, I have no staff here to touch up my pics to make me look like The Points Guy, okay? Yes, I am inhaling.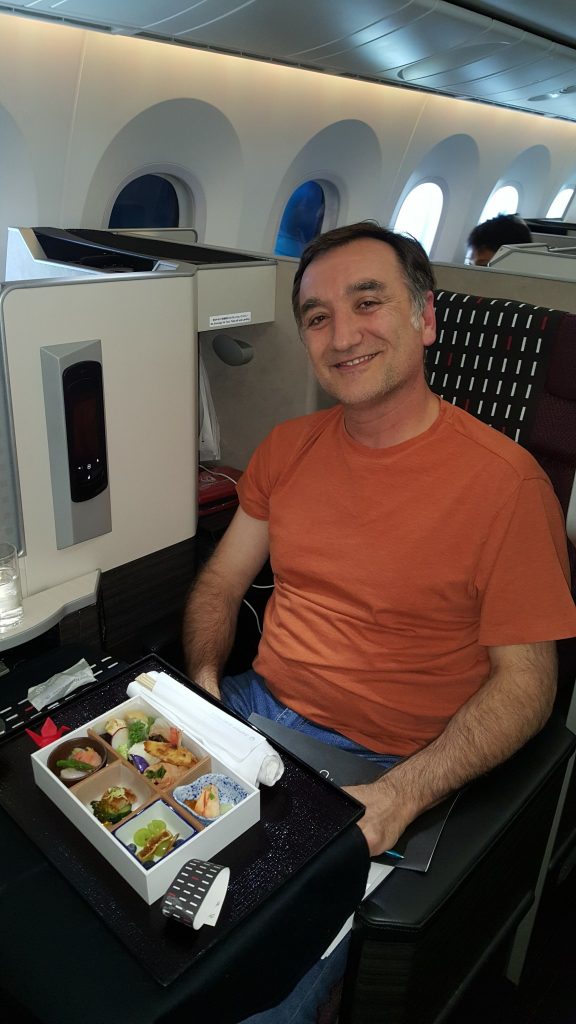 We go on. Lets talk about the service now. I do not want to sound like an elite snob. But, again, maybe my expectations were too high again. I found the service to be pretty good but…how shall I say this…robotic?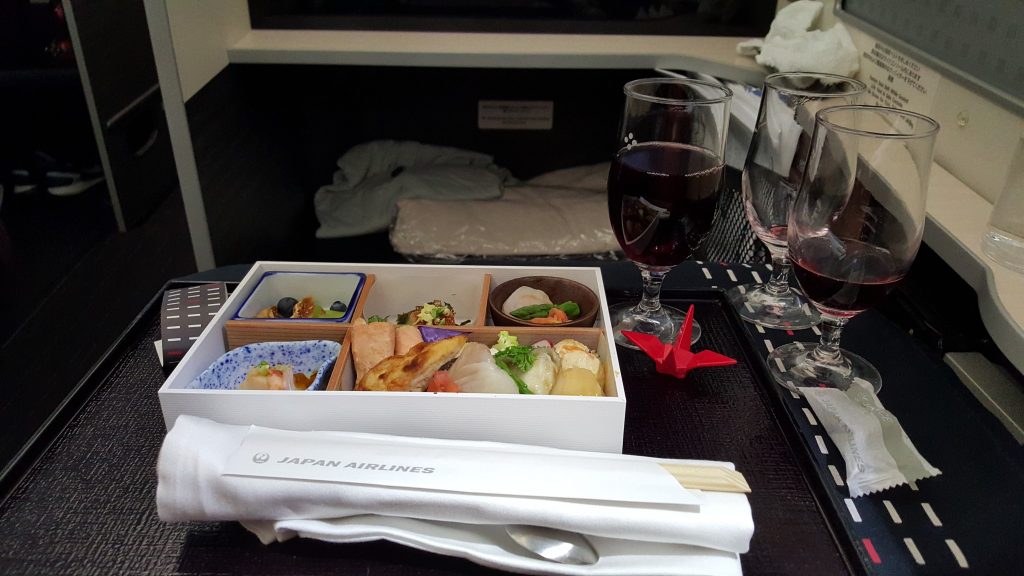 I don't mean to brag or anything but my wife's cooking beats the crap out of this, just saying.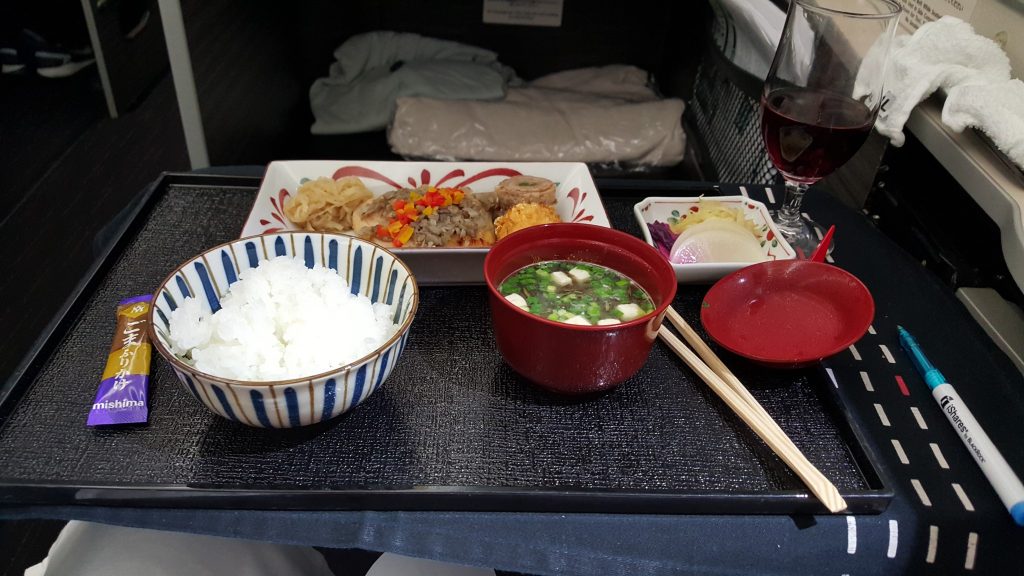 I am starting to lose it again…it happens when I get stuff to eat for free….in the air especially. I have no control sometimes. I am working on it.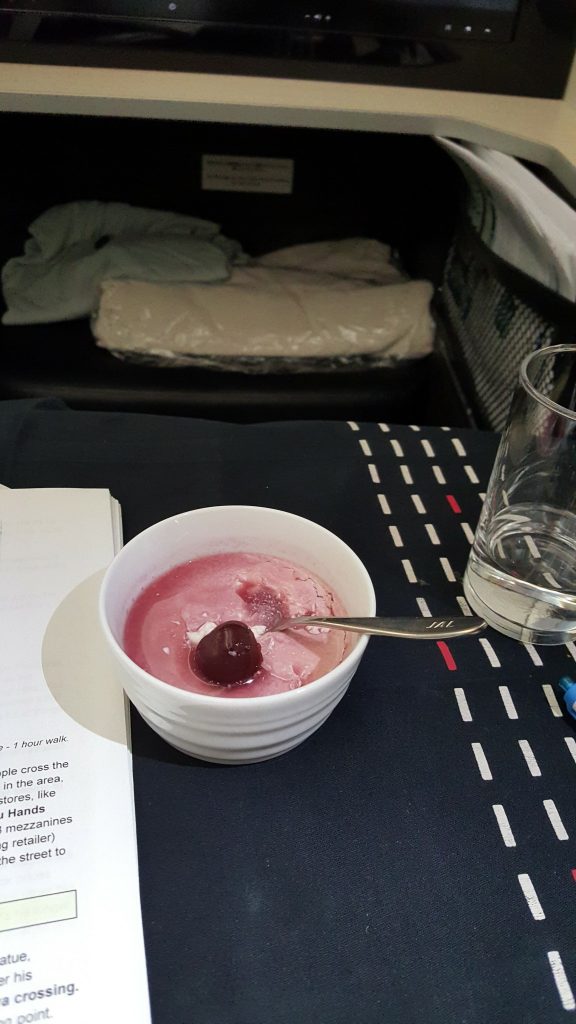 I remember this was pretty good.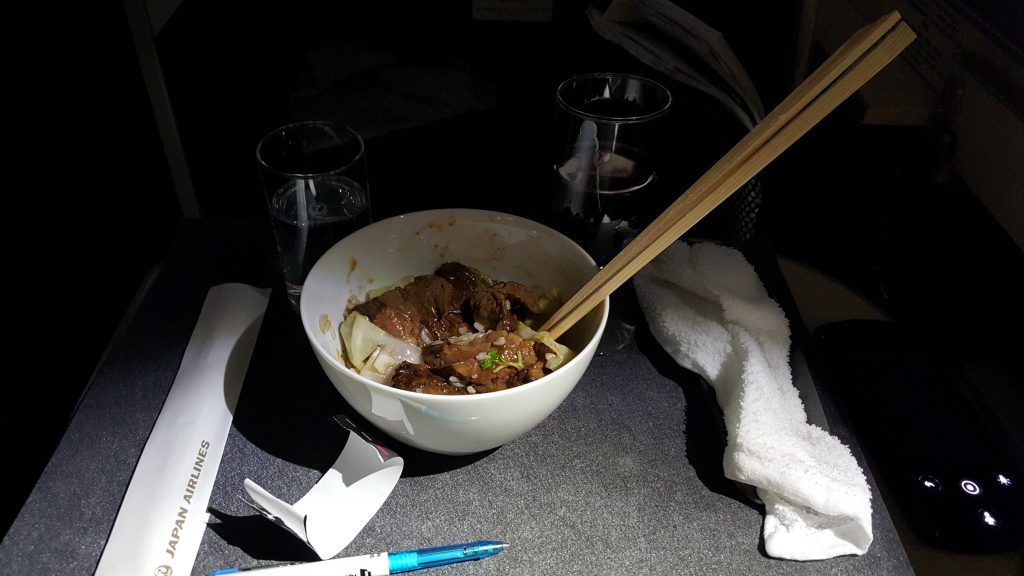 I watched this movie, about someone communicating with someone in the future over ham radio. Yes they still exist. Movie selection was not that great if I chose to watch this! And then the final hit came to shatter all my impulses to control myself: Häagen-Dazs ice cream. The end.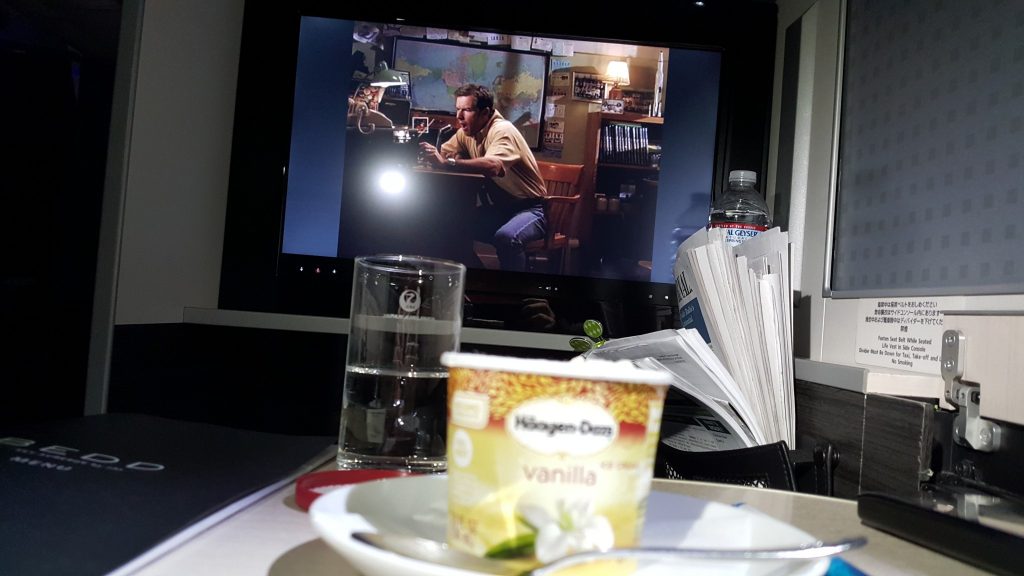 My boarding pass for proof so you don't think I am faking it. Anyways, I fell asleep like a baby and woke up when we were landing! A few other thoughts: I found the seat pretty good but, again, not as good as I expected like every aspect of my flight. Not that impressed with Japan Airlines Business Class I must admit. Maybe they make it up on First Class? My other flights were better, stay tuned! Other than that it was a pretty smooth uneventful flight.
Except one thing I did not mention until now as I did not want to ruin it for you. Because it sucked. There was an older Japanese man at the seat next to me and I swear he never stopped coughing. Thank God he did have a mask on. And kept going to the bathroom coughing non stop. You start getting visions of horror films you have seen pretty soon after the constant barrage, especially after one time when he popped up without the mask on…We all thought, oh shit quarantine is coming, we are screwed! So, you know, Japan Airlines flight was just not one my best flights. Oh well, we did not get sick and I hope the guy got better.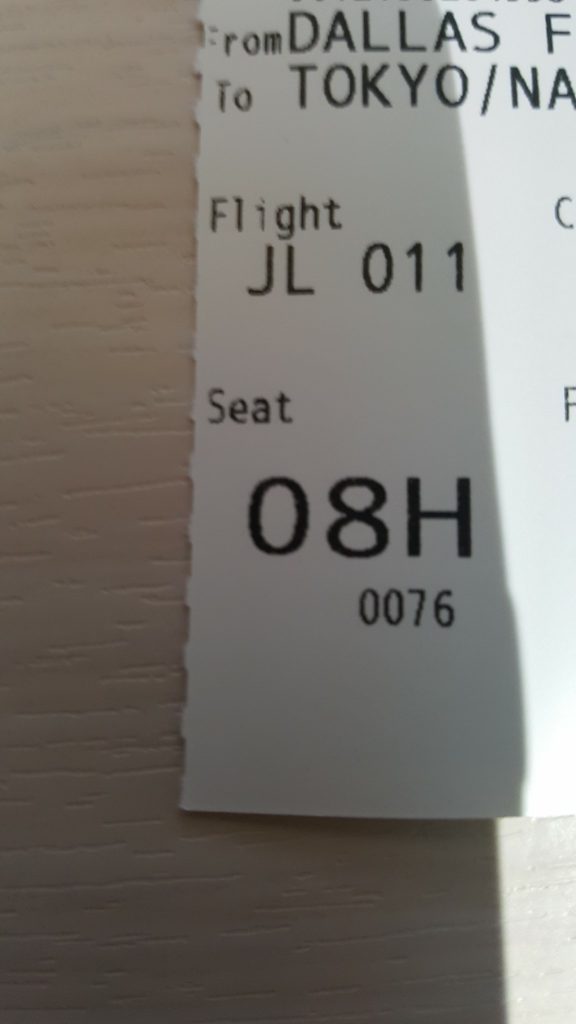 We'll pick it up when we land at Tokyo Narita Airport NRT…
This won't be a TBB blog if it was not for the hilarious gif/pic at the end to leave you with…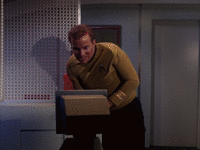 Check out my updated blog lists: Blogs I Love, Blogs I Like, Blogs To Ignore
TBB
travelbloggerbuzz@gmail.com
Follow TBB on Twitter @FlyerTalkerinA2
You can subscribe to TBB below, winners only!
Opinions expressed here are author's alone, not those of any bank, credit card issuer, hotel, airline, or other entity. This content has not been reviewed, approved or otherwise endorsed by any of the entities included within the post.