This is part Three of the Asia Summer Trip Report where I fly to Hong Kong from Tokyo on Cathay Pacific Business Class, hang out with son around town and at the Intercontinental before we fly to Kuala Lumpur.
TBB Blog Mission: To Entertain. Educate. Inspire. In That Order!
See Part One: Travel Hacking Totals and Japan Airlines Business Class Dallas DFW – Tokyo Narita NRT
See Part Two: Conrad Tokyo and Exploring Tokyo
See Part Four: Family Gathering in Sitiawan, Malaysia
See Part Five: Kuala Lumpur Doubletree & Korean Delta Business Class Flights
Boarding for Cathay Pacific CX521 was smooth. As usual. I was assigned Seat 14a in Business Class. For some reason, I really enjoy these intra-Asia flights…If you gave me a choice between JAL and Cathay Pacific Business Class…I would choose Cathay. Every time. Remember, we are all different.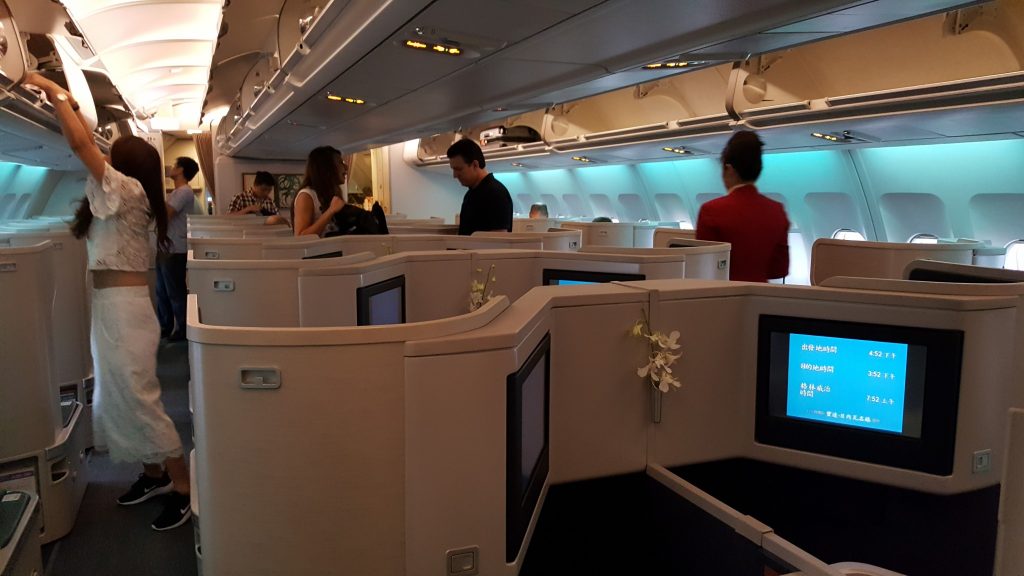 I like my seat, very comfortable. It really helped that no other passenger around me coughed like that other guy on my JAL flight.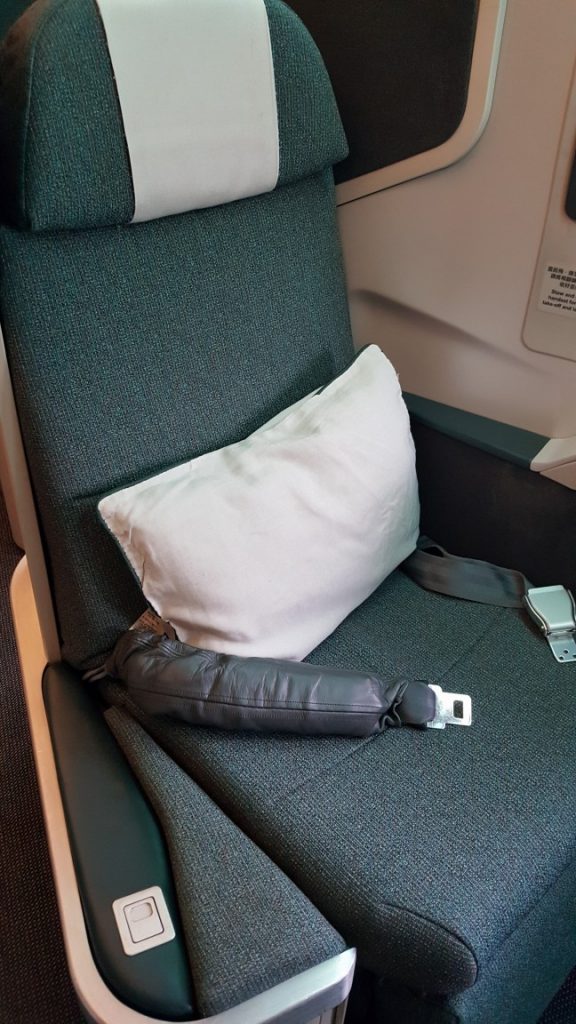 Great leg room you guys.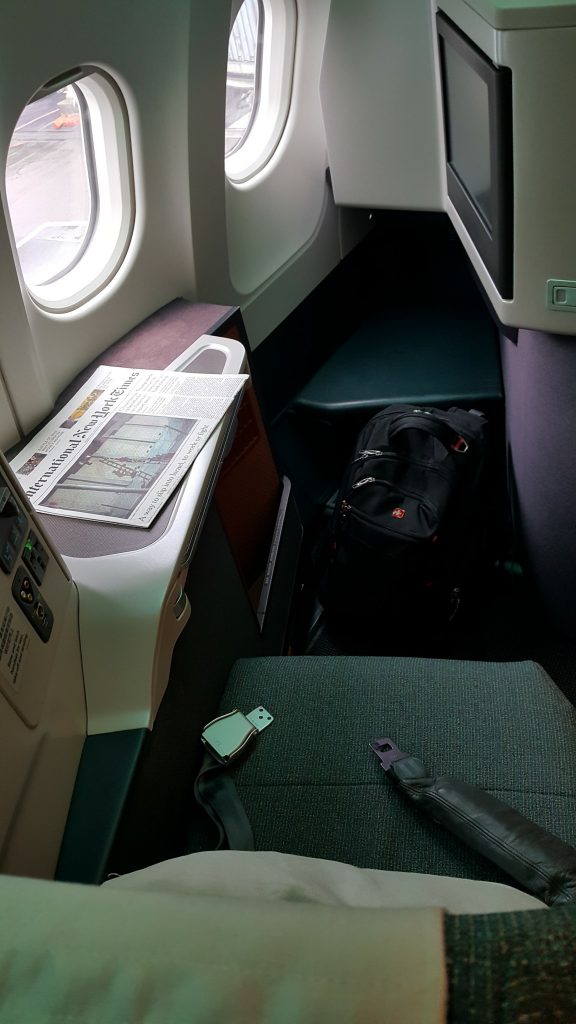 Okay, my trip reports are exhausting. This is what was served. I had everything that did not have shrimp! Again.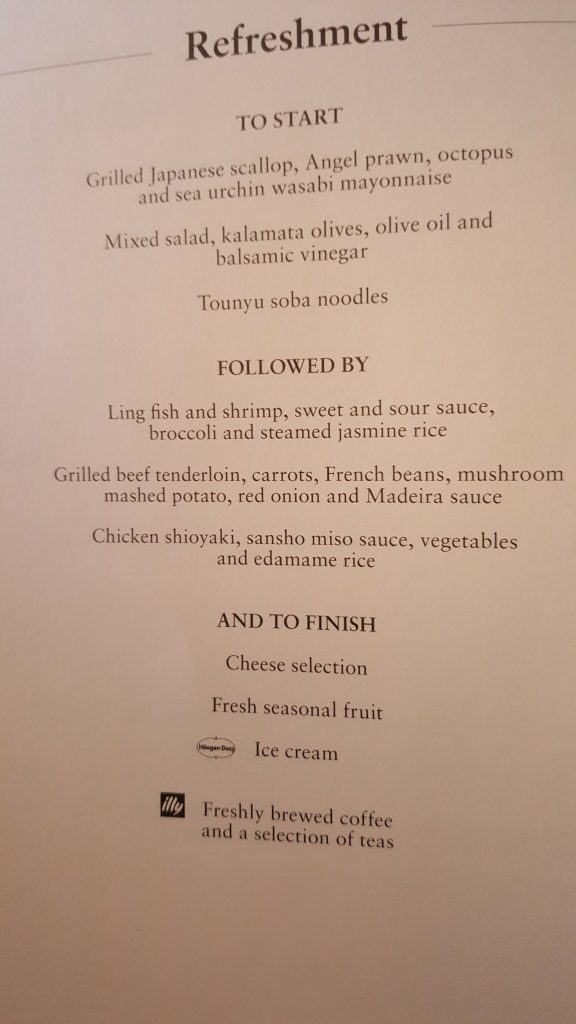 I watched Zoolander 2. Definitely not as good as the original but still had some good laughs. Or maybe I had a little more wine than I thought which made the jokes funnier. I don't know. Who cares! I also watched the documentary about Edward Snowden, which is really good and I recommend it.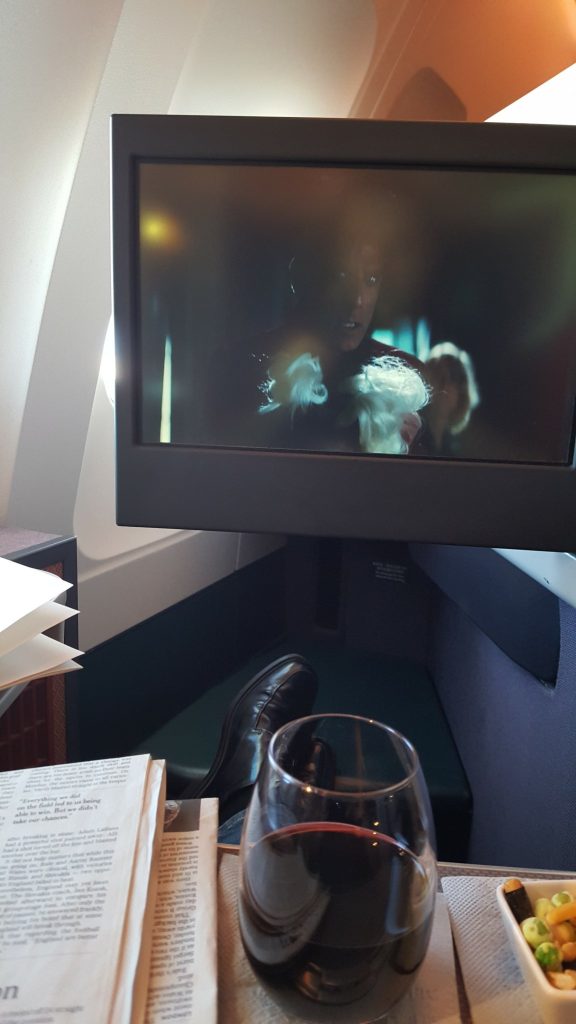 Like I said, I kept ordering. I have no control when I fly up front, I want to make it worth it how much I paid for the ticket. Ok, that was a joke. Of course I don't pay to fly up front, I use miles because this is what I do!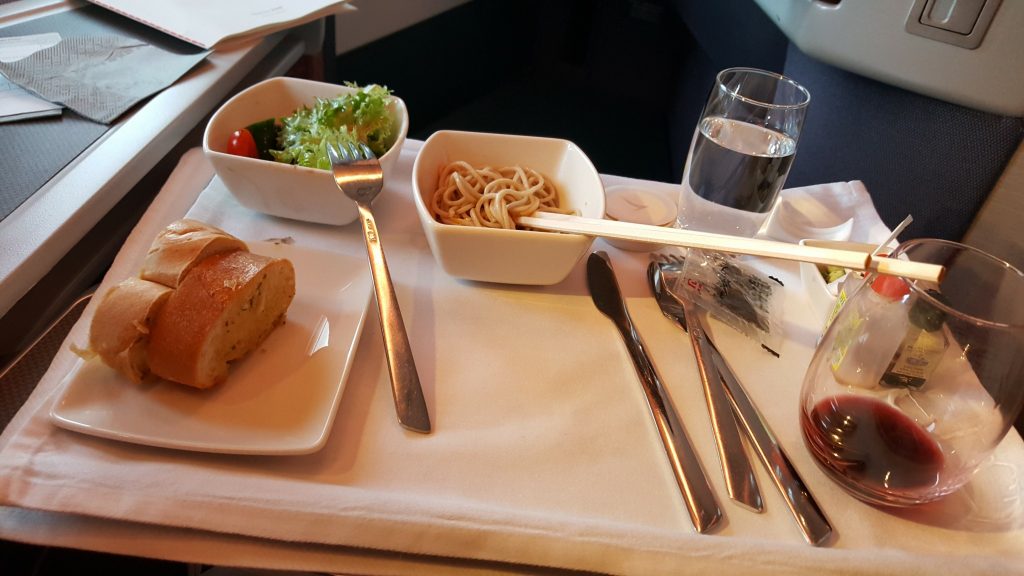 I remember the steak Cathay Pacific cooked for me flying First Class a few years earlier. Again, it did not disappoint!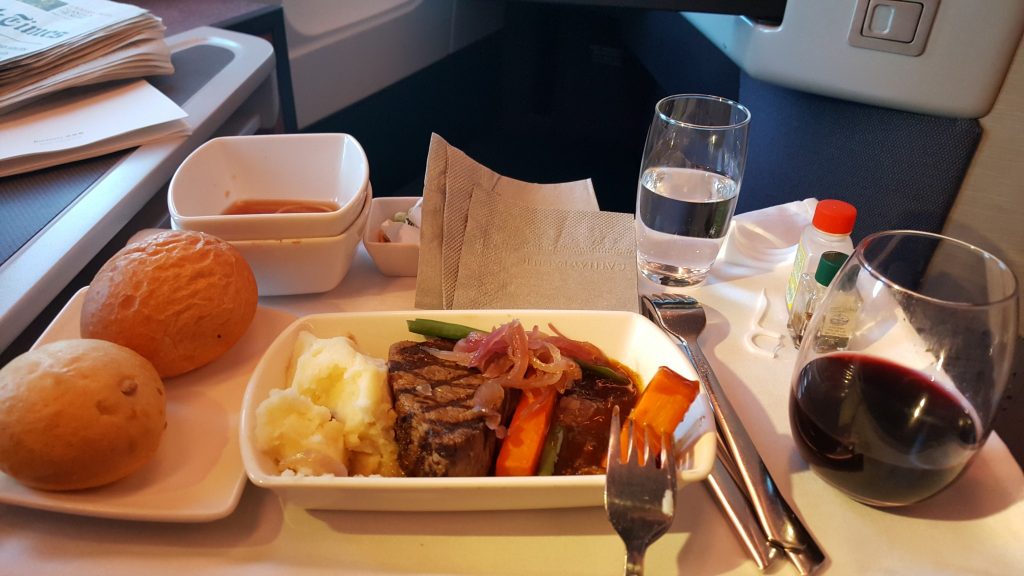 I am a pig. I felt bad about myself afterwards #notreally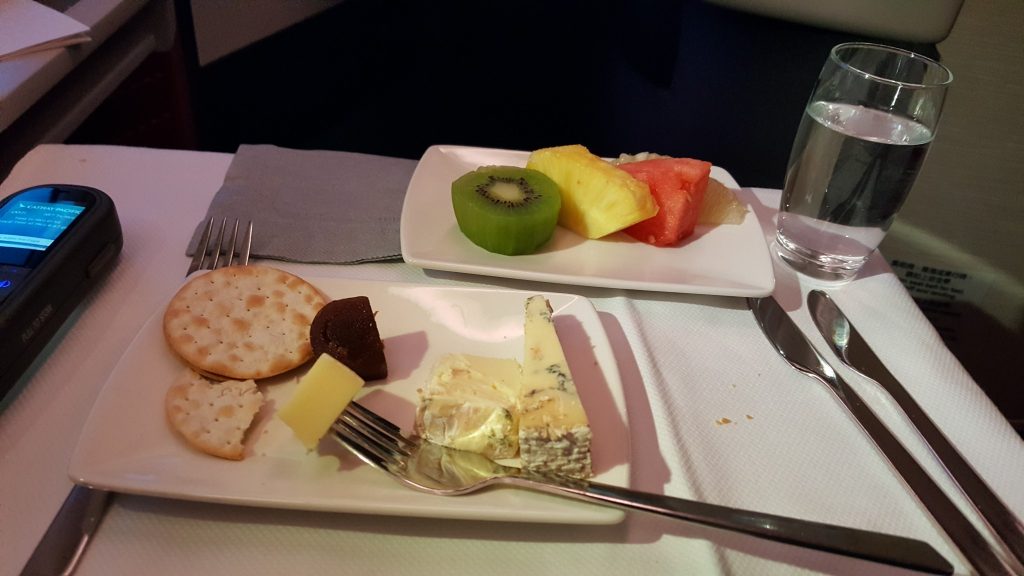 I really like the following pictures landing in Hong Kong International Airport.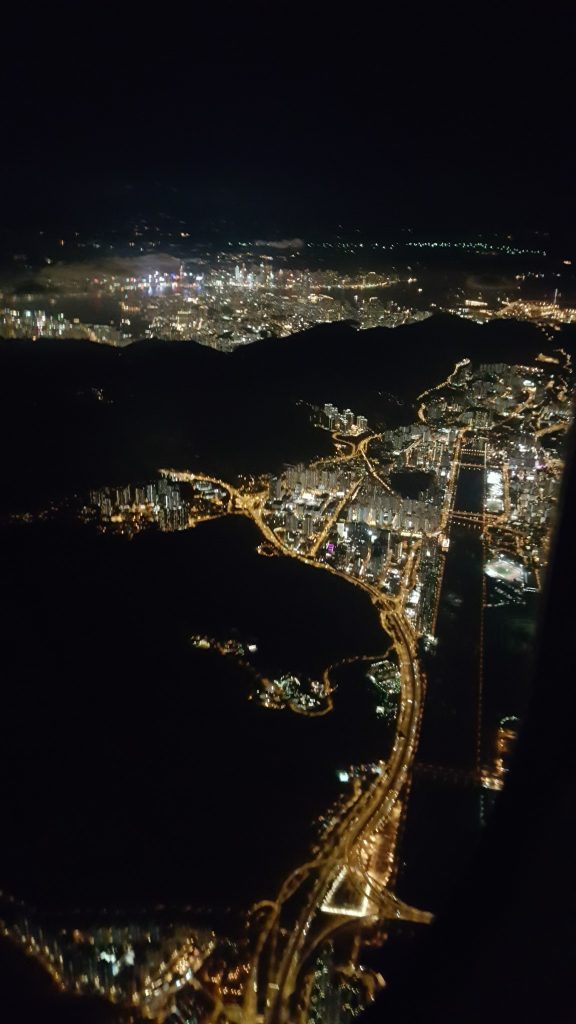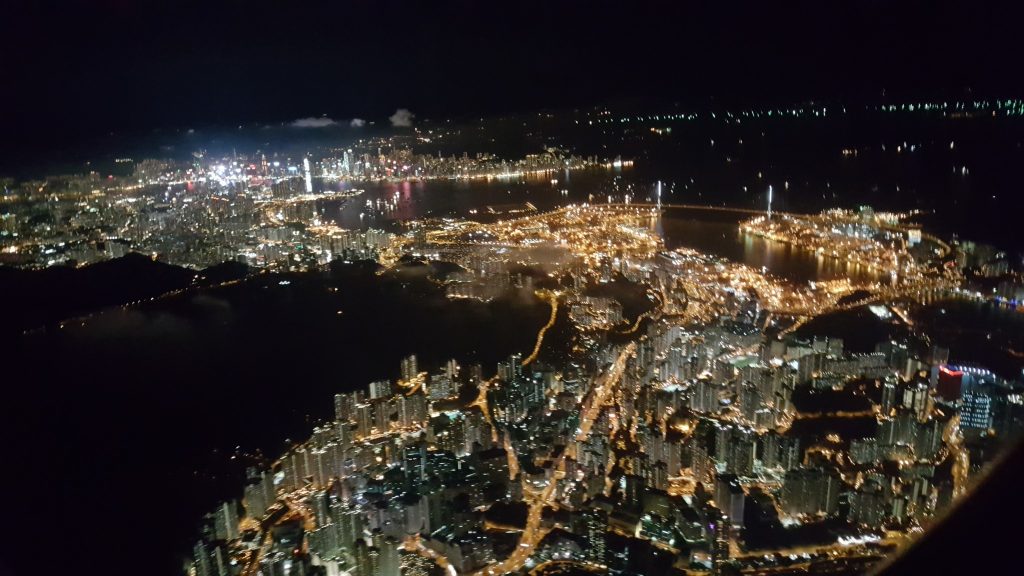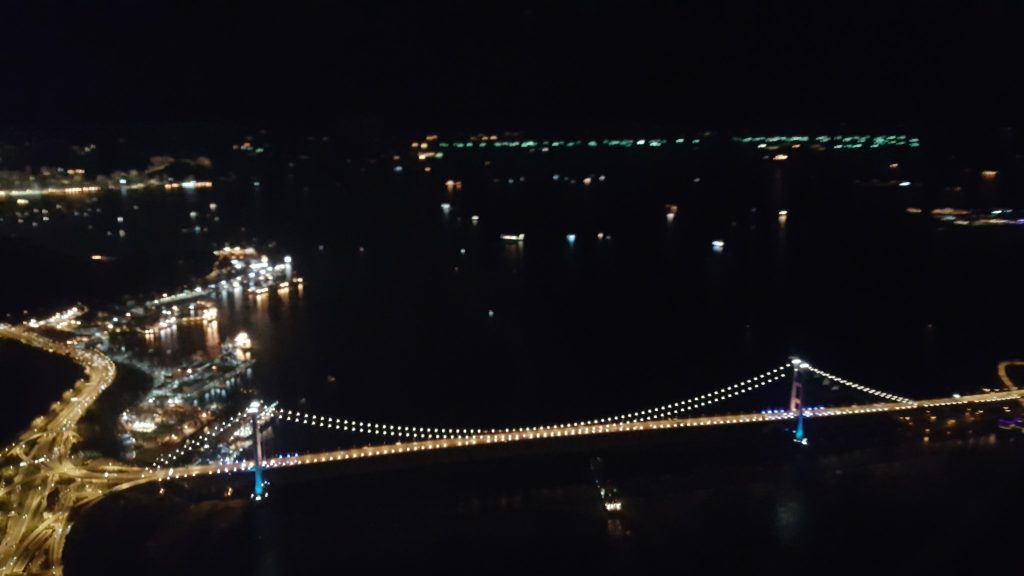 Hello HKG, we meet again!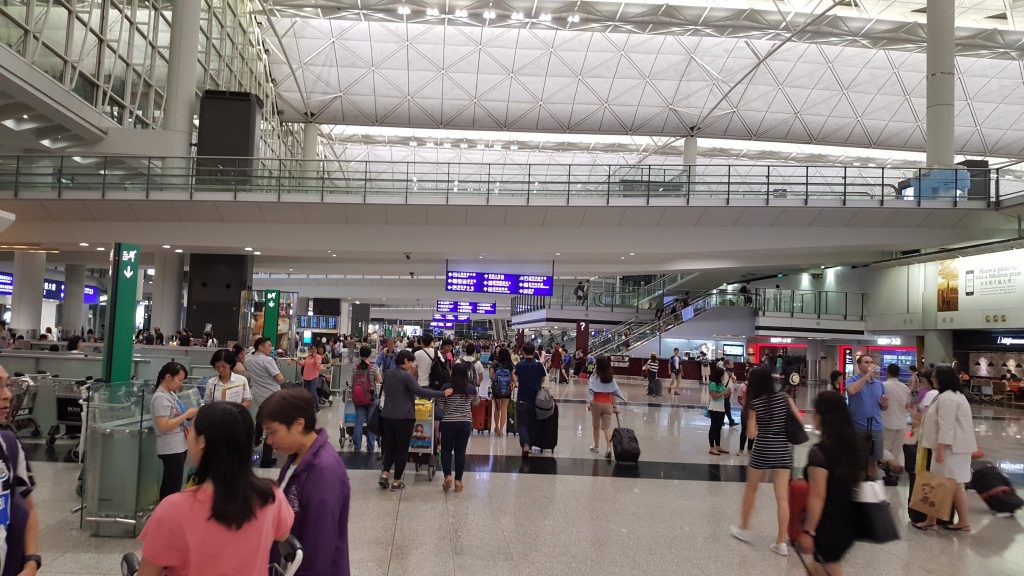 I stopped at the Plaza Premium lounge (part of Priority Pass lounge membership FREE with my Platinum Amex card ) to take a shower and change.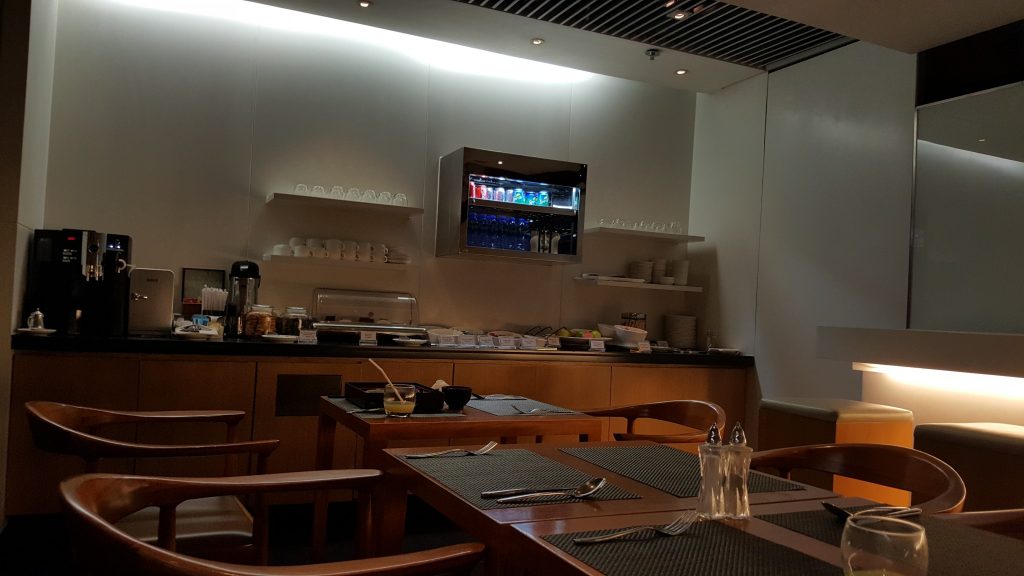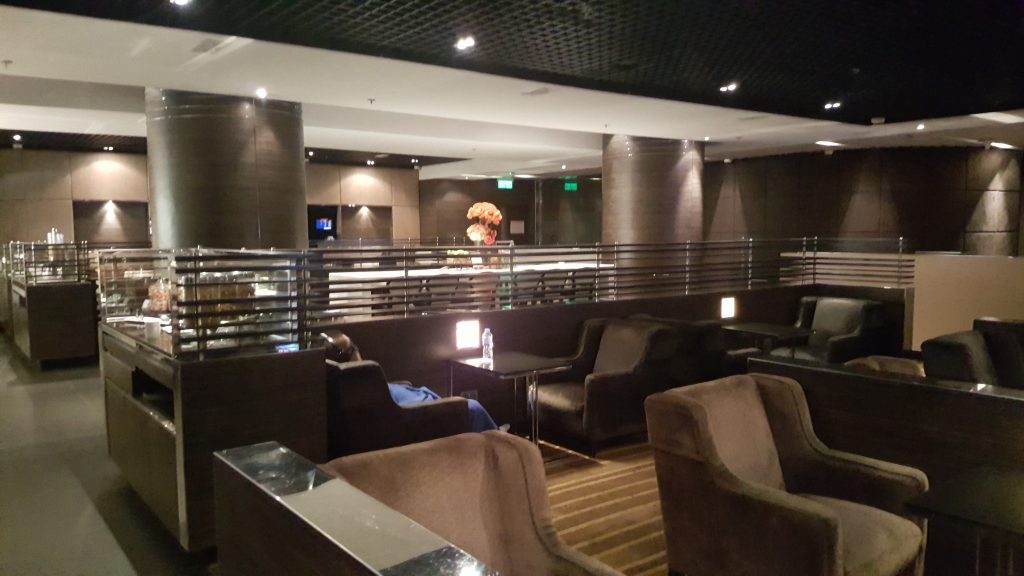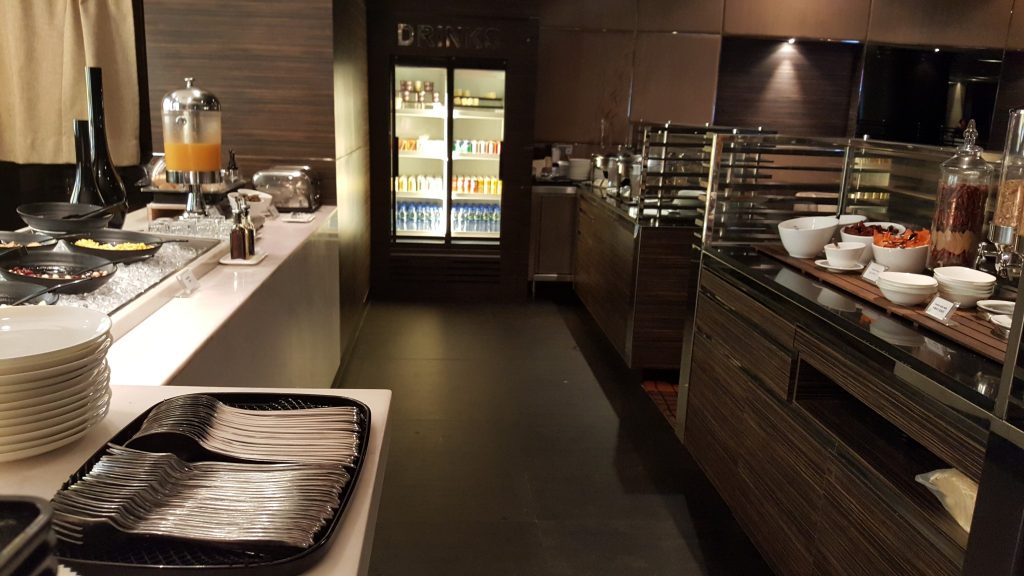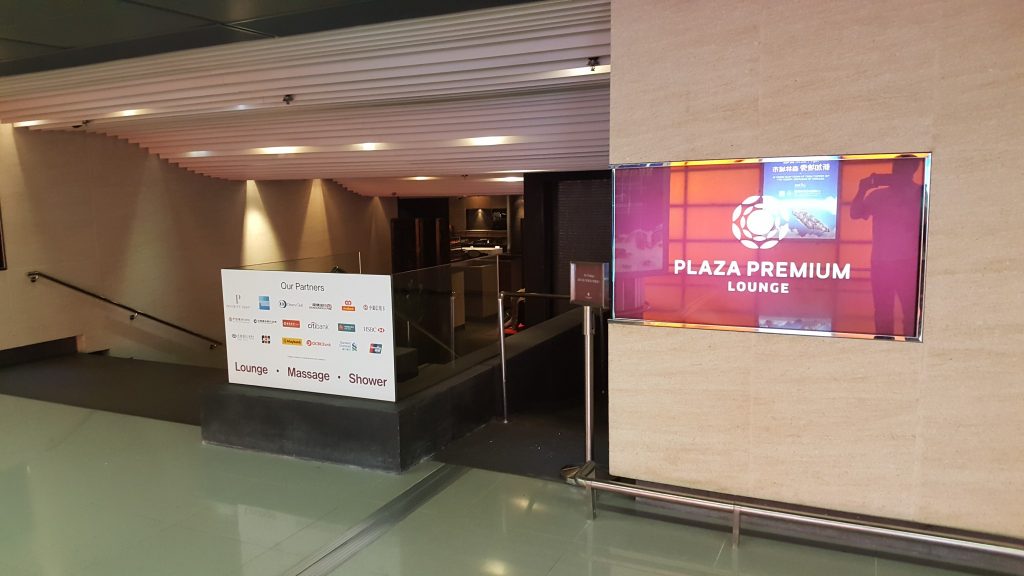 My pictures get a little out of order at this point, not sure what happened. But here is what went down. The plan was to go stay with son at his dorm room at Hong Kong University of Science and Technology, where he was studying for the summer. I take a taxi to the campus, we meet and then the security guard won't let me in to the dorm building, WTF! Anyway, she would not budge. At all. So, the choice was to stay up all night (it was already past midnight at this point) or take a taxi back to the airport and go hang out at the same lounge above, thank God it was located outside security and open 24 hours, yes. Well, that's what I did! I got me a few chairs together and slept like a baby.
In the morning, I took a taxi to the Intercontinental Hong Kong to burn my free IHG Rewards Chase Visa anniversary night.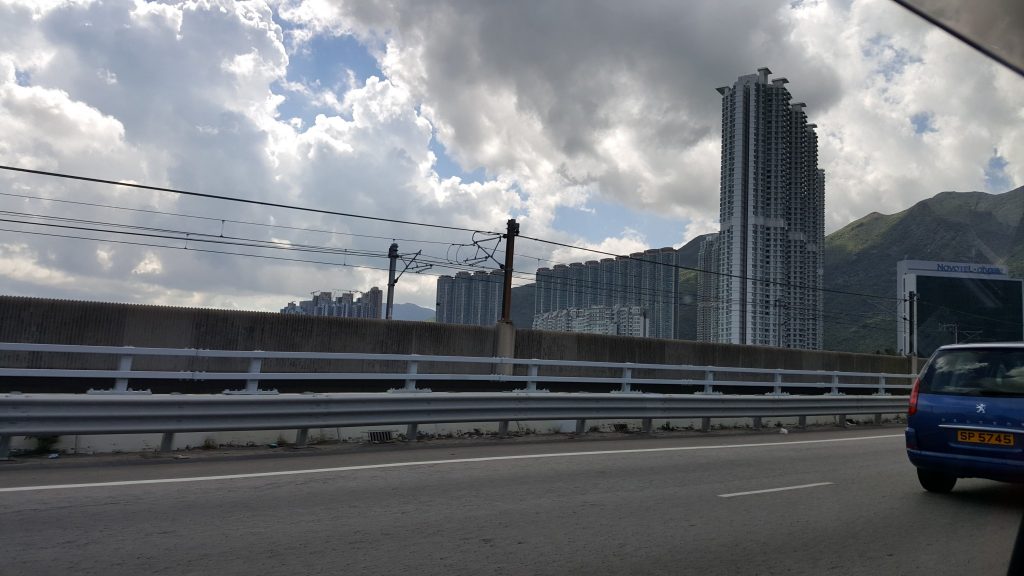 For some reason, this reminds me of science fiction movies…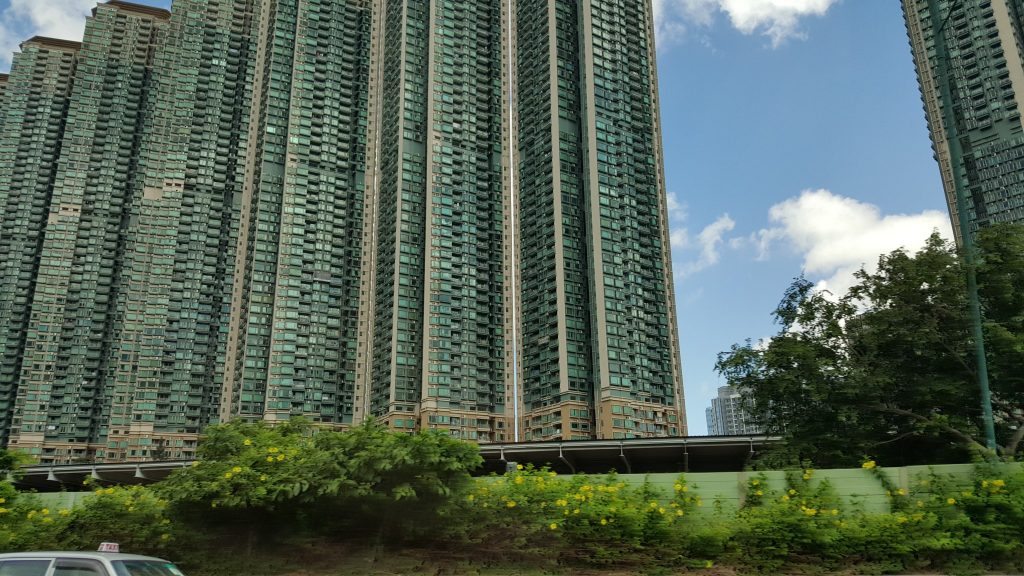 Ok, lets talk about my second stay in the Intercontinental Hong Kong. I stayed here back in December 2014. For my first stay, I really worked my mega travel blogger status angle and had arranged me a nice room with this amazing view, free drinks and even a tour of the Presidential Suite with the hotel manager. Well, this time I didn't do much in advance and was charged a supplement for the room with the view. I believe it came out to something like $75. Worth it? You tell me!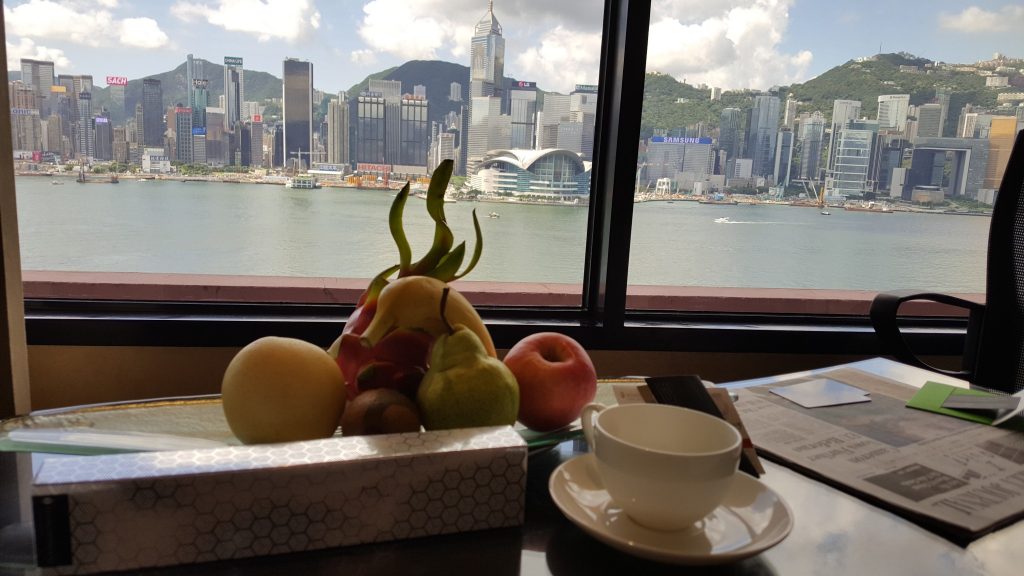 So, they let me check early and just enjoyed the hotel until son finally made it in the afternoon. Here is the view from the pool which I did use this time.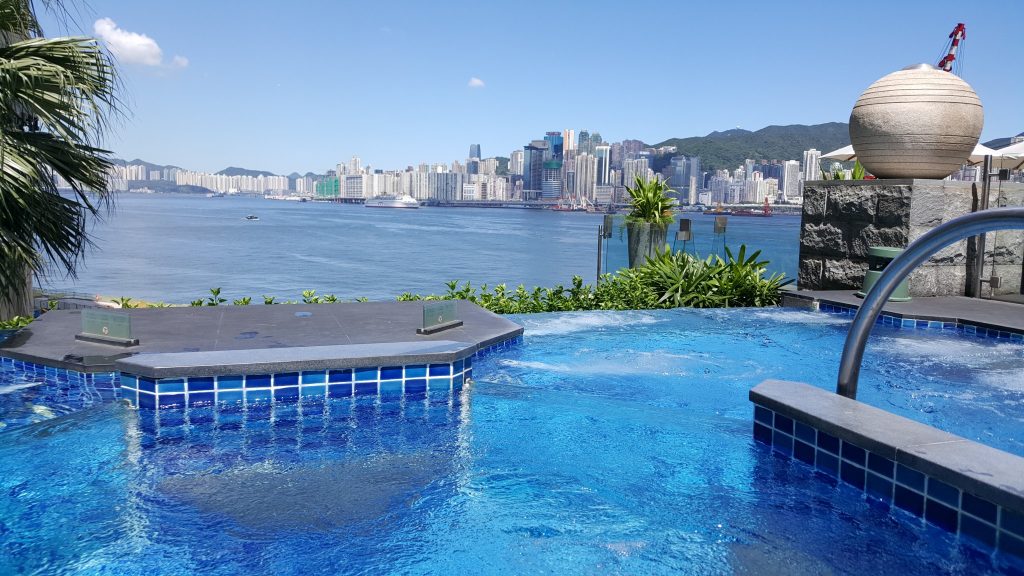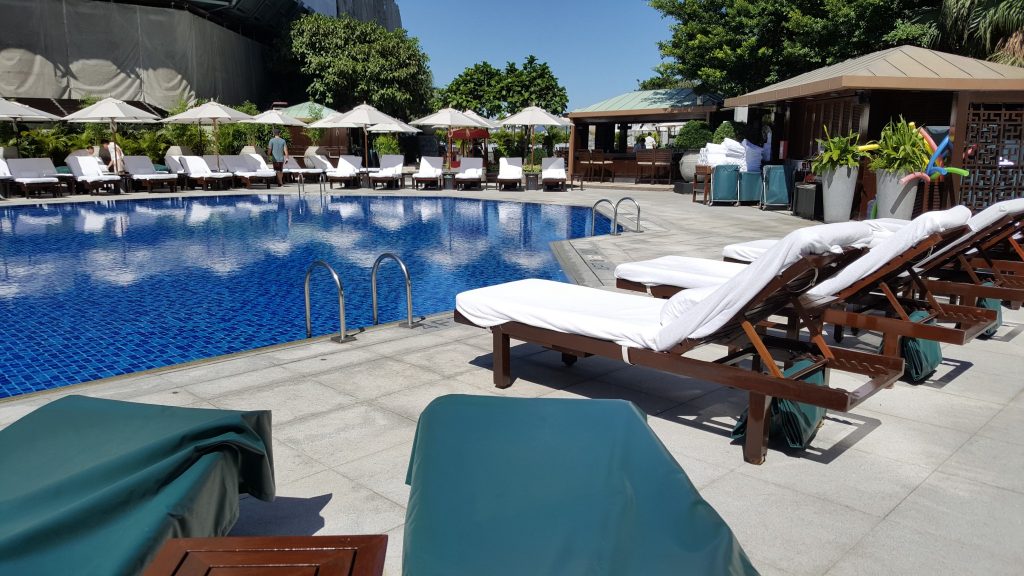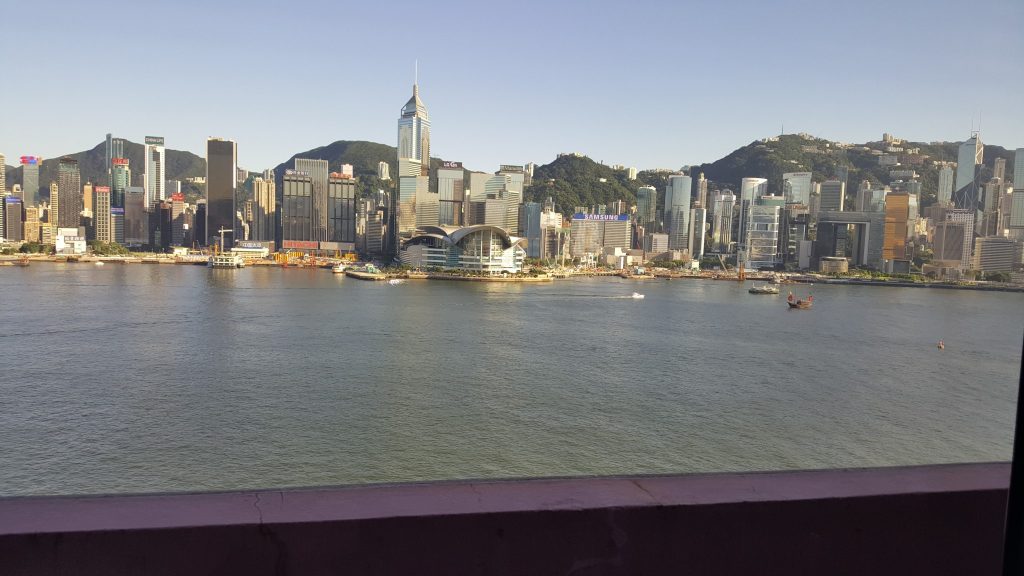 We went out with son who showed me around some spots he and classmates hanged out. I love the vibe of this city. I would come here before Tokyo every single time!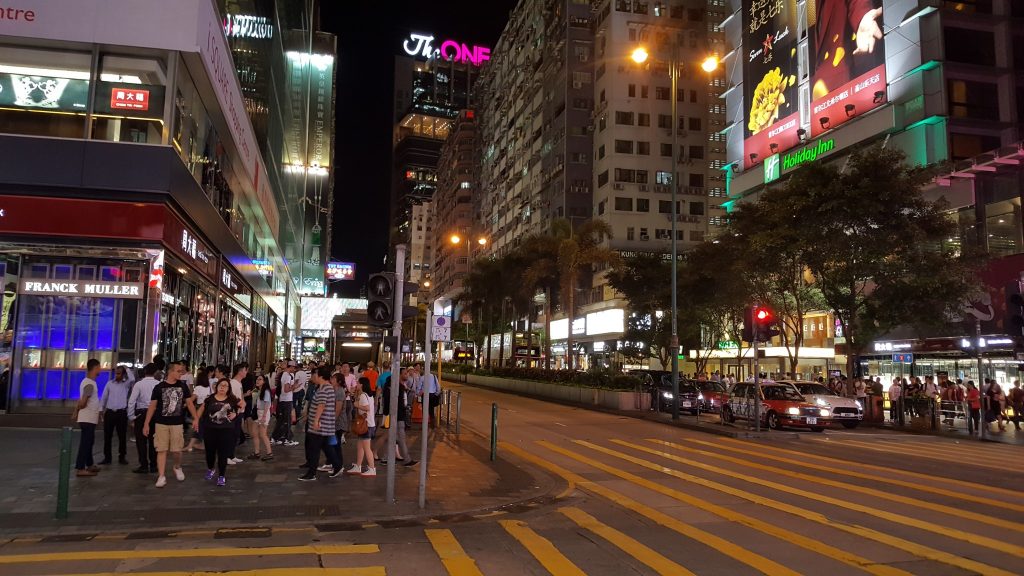 We went out for dumplings at Din Tai Fung. Famous joint, yummy!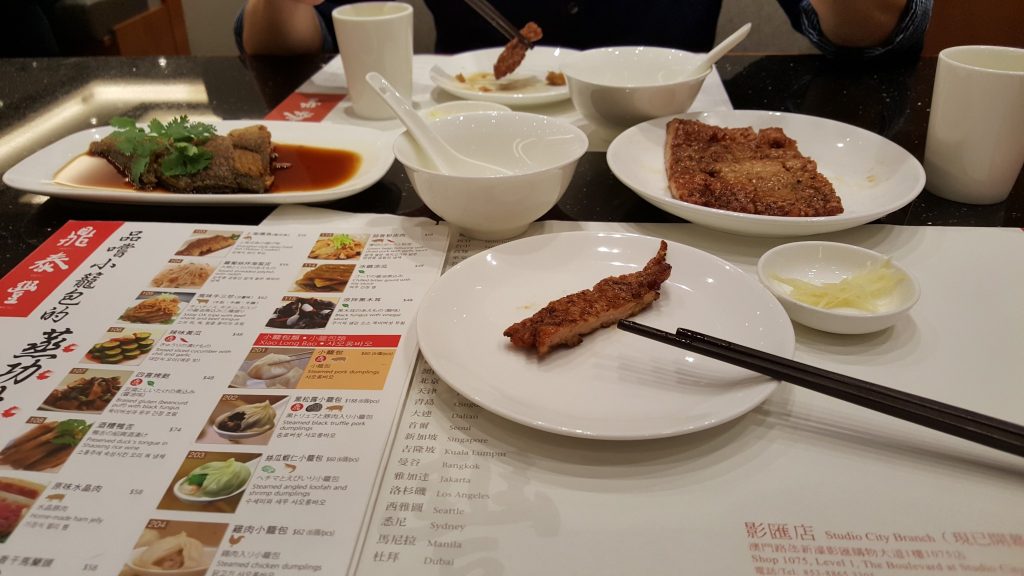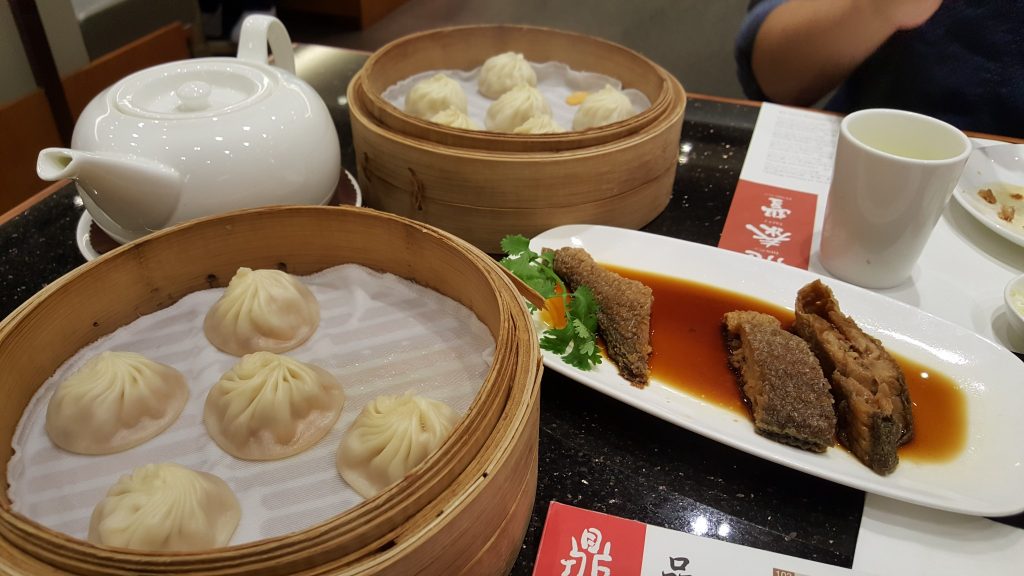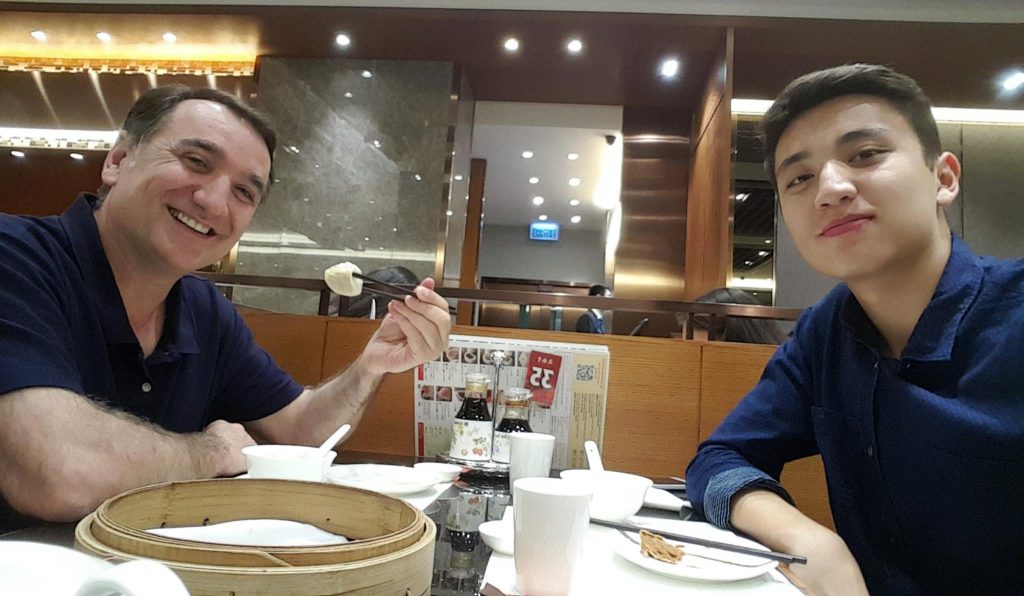 Walked around a lot, we both love local market scenes. Because we are men of the people. Lol.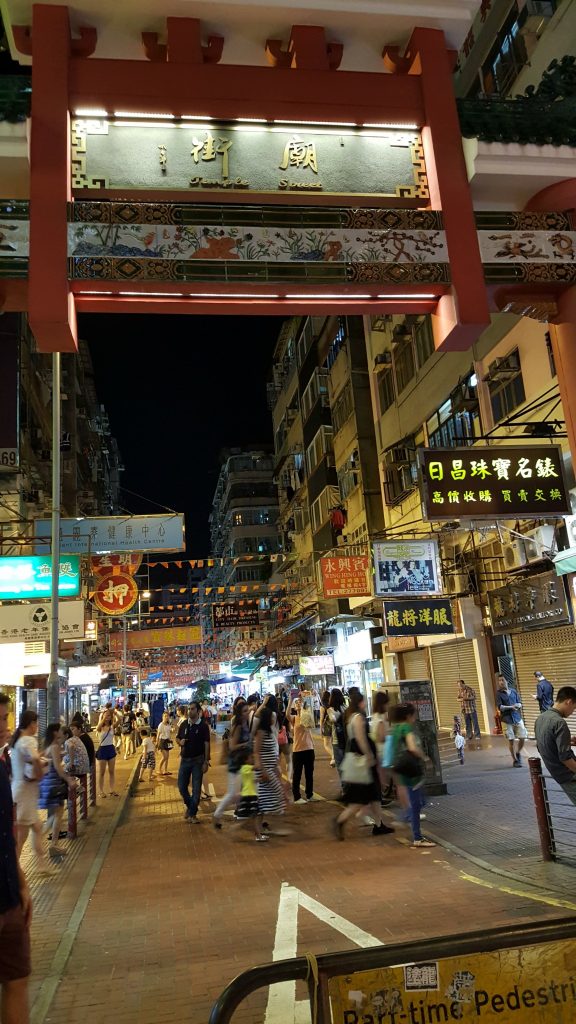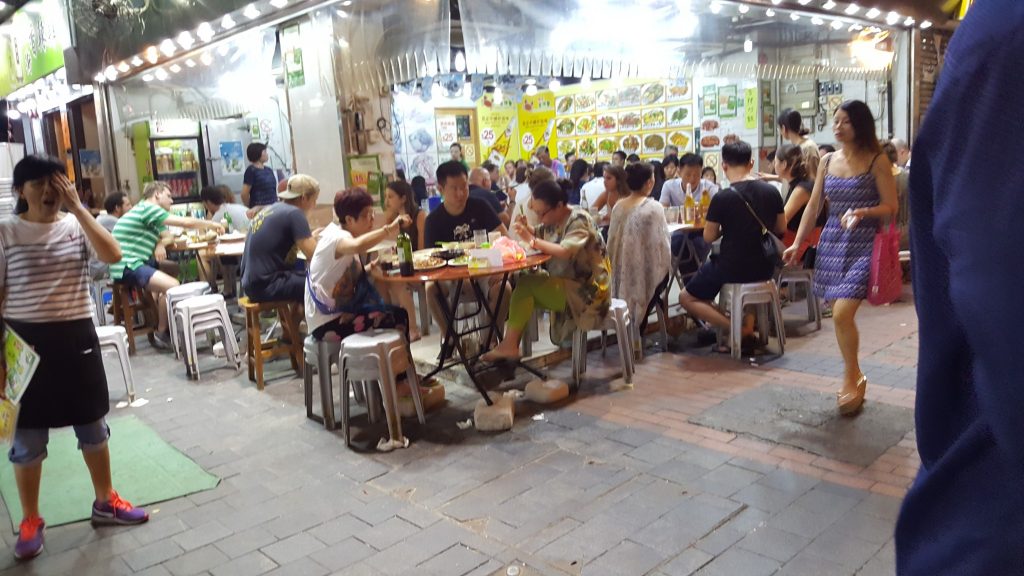 Son loves street food. And eats some very adventurous stuff. Like this stinky tofu thingie. First, I can't stand tofu. You make it stinky and there is no way in hell I am going to eat that!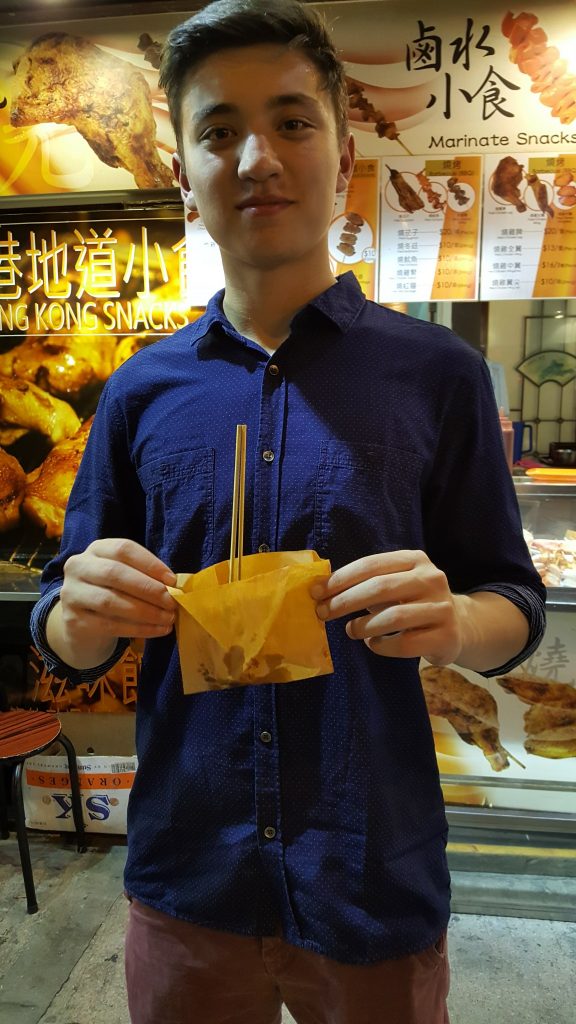 I think son loved that picture so much…he had it in his Facebook profile.
Late at night I treated him to the ridiculous expensive burgers at the hotel. Mine was good again. But his was just awful, he went with some different kind of burger, I forgot which. Anyways, very disappointing for the price I ended up paying. I think that was the last time I burn my free Visa night here, time to move on.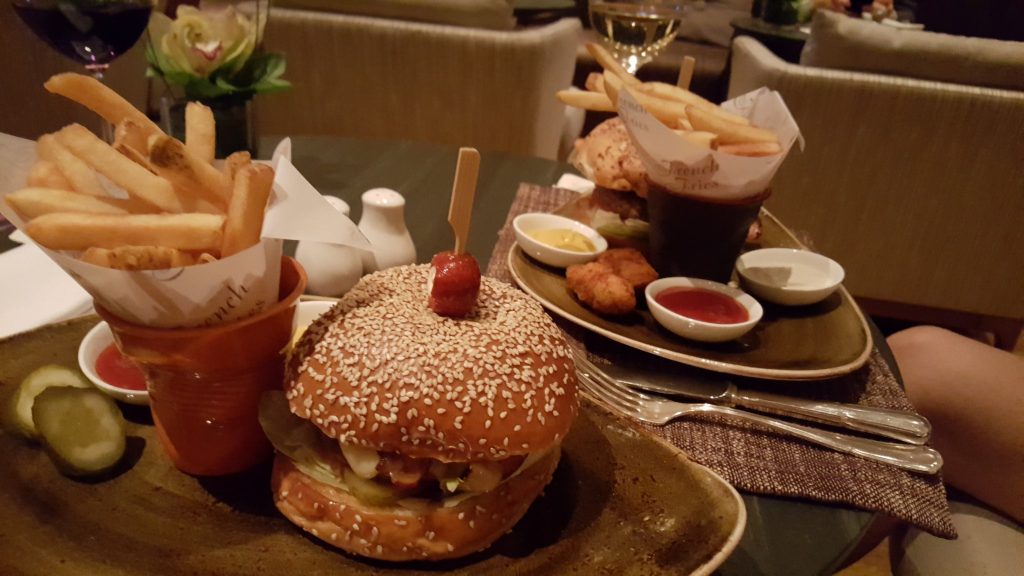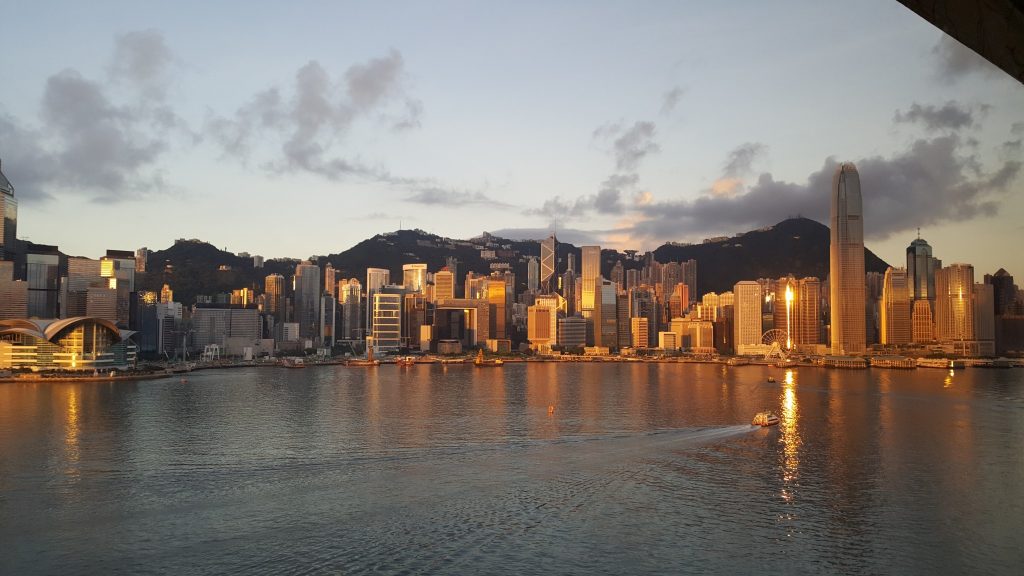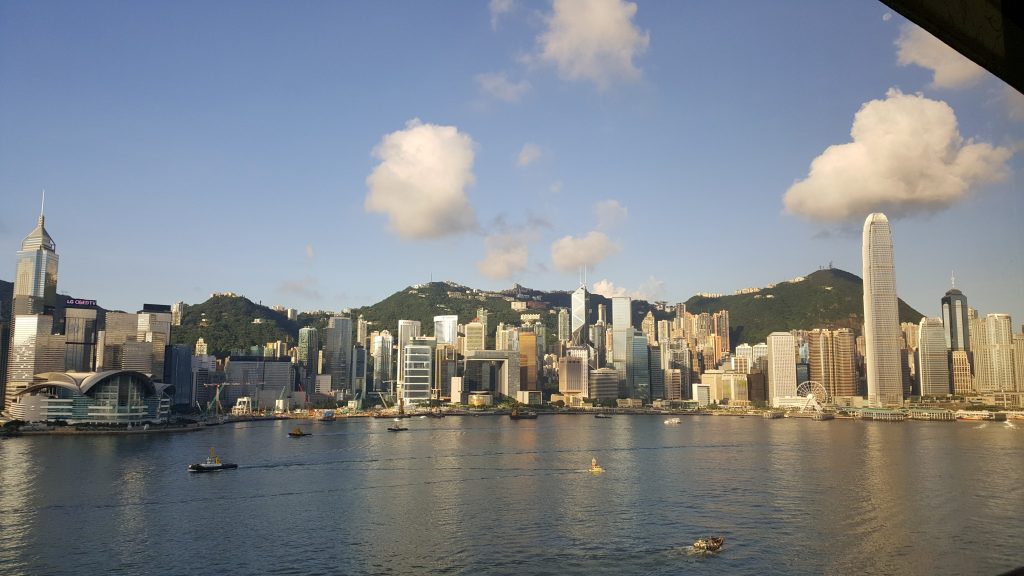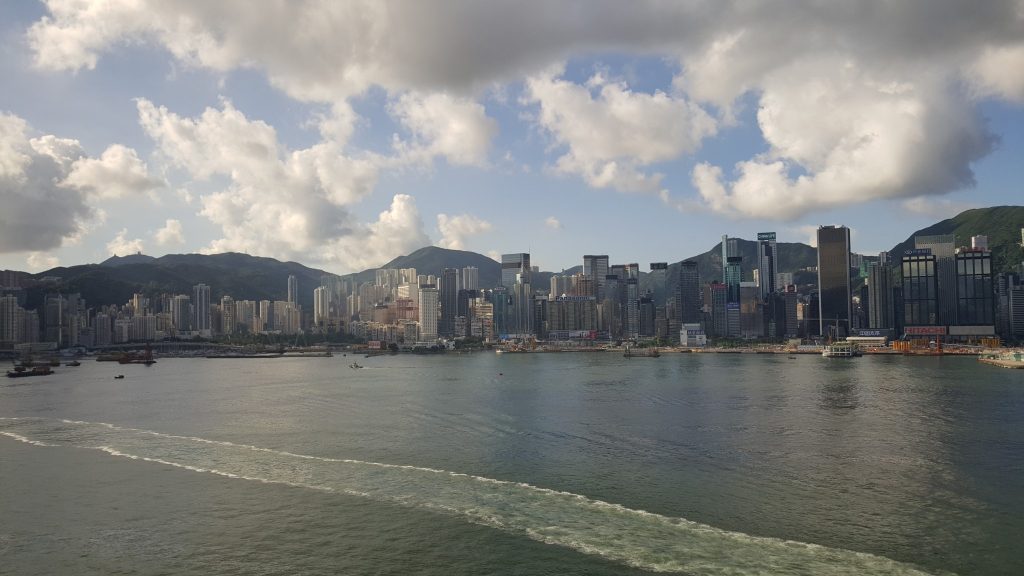 Yes I used the hotel gym the next morning to atone for my sins lol.
I am going to miss waking up and making coffee and just gazing out at the harbor…Just love it!
We headed out to the airport and had lunch while waiting for our Air Asia flight to Kuala Lumpur. We made a great choice, both of these dishes were delicious!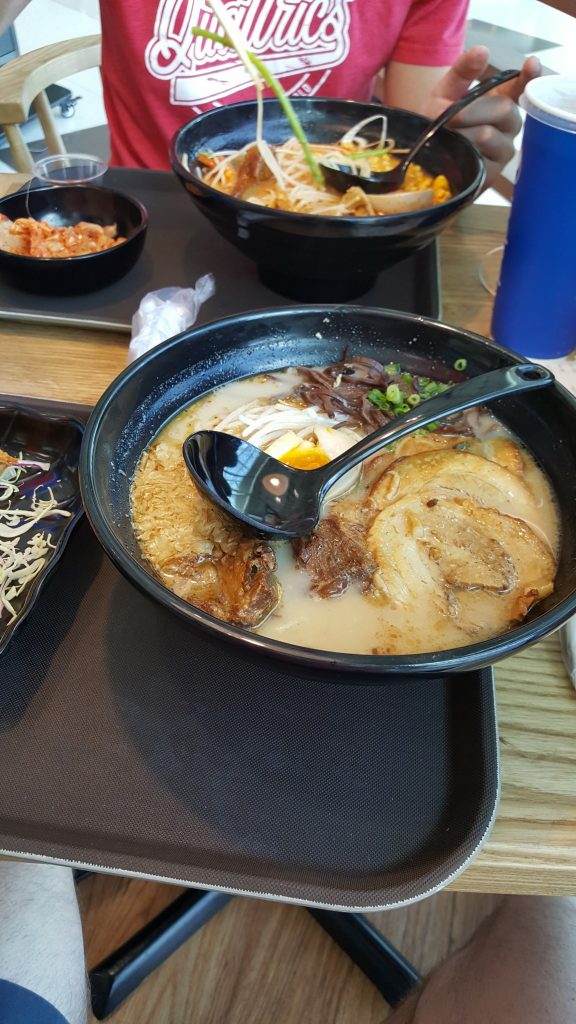 The gate to board Air Asia AK135. We paid in advance for these flights. Less than $100 each.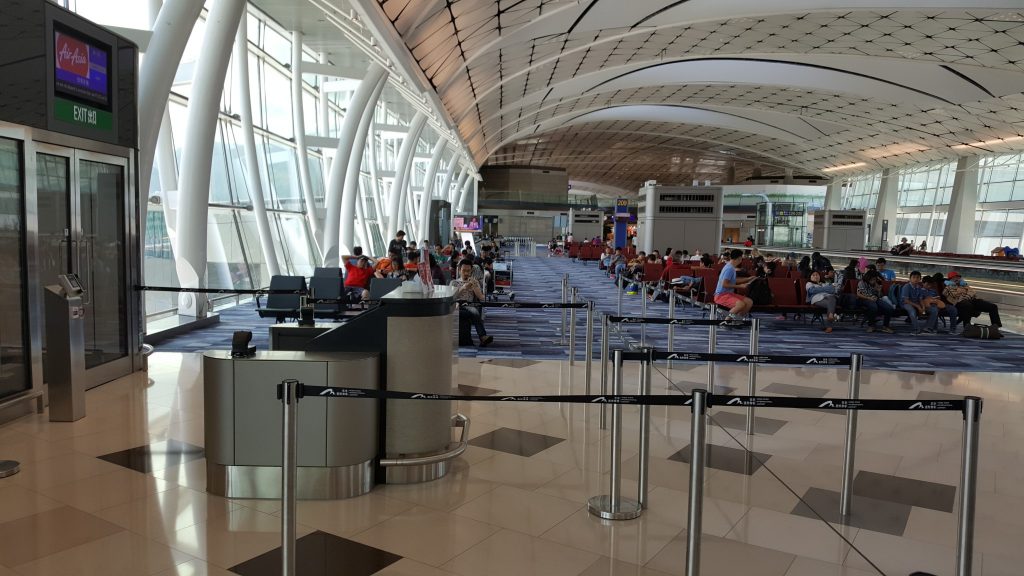 The bird to take us to Malaysia to see mommy and daughter!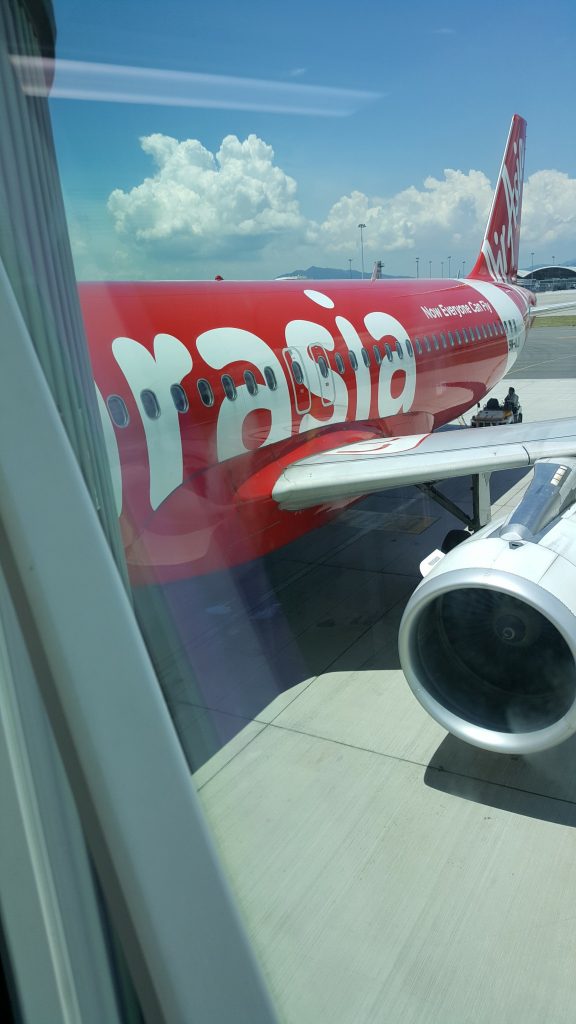 Just before landing in Kuala Lumpur, we were sprayed on. Something about health regulations. That was kind of weird.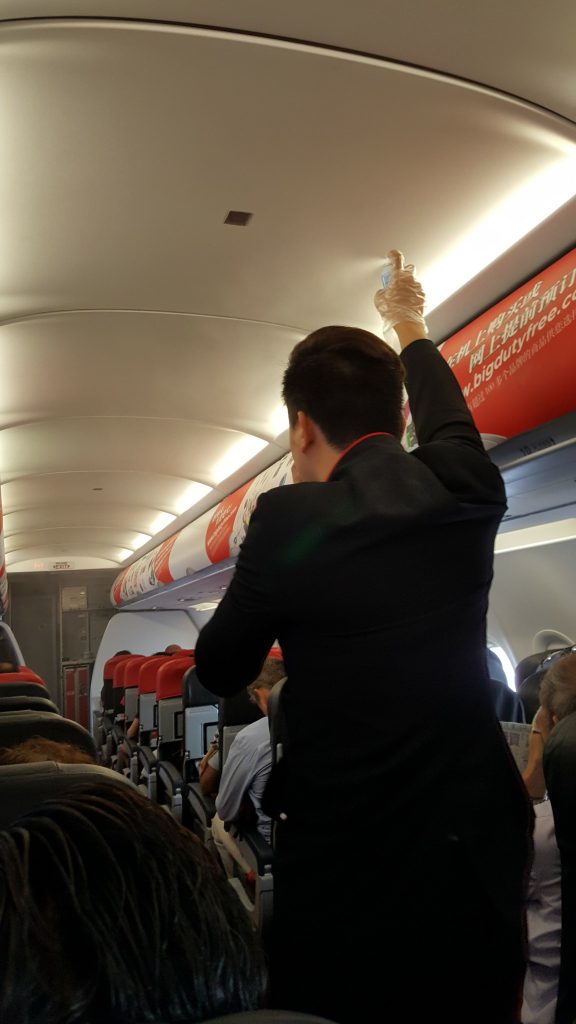 And we will continue with our family time in Malaysia next!
Check out my updated blog lists: Blogs I Love, Blogs I Like, Blogs To Ignore
TBB
travelbloggerbuzz@gmail.com
Follow TBB on Twitter @FlyerTalkerinA2
You can subscribe to TBB below, winners only!
Opinions expressed here are author's alone, not those of any bank, credit card issuer, hotel, airline, or other entity. This content has not been reviewed, approved or otherwise endorsed by any of the entities included within the post.